Today we make a return visit to the Virginia B. Fairbanks Art & Nature Park: 100 Acres at Newfields in Indianapolis. For the sake of simplicity, let's stick with calling it 100 Acres.
Revisiting 100 Acres in Indianapolis allows me to explore a subject I'm drawn to frequently: the interaction between people and nature. What's unique about this place is that it adds another element: art. The art interacts with nature; the people interact with art; the people interact with nature. It's fun to think about!
I don't think about all this necessarily when I'm shooting. I shoot what I'm drawn to, and then I'll take stock of my images as I look through them afterwards.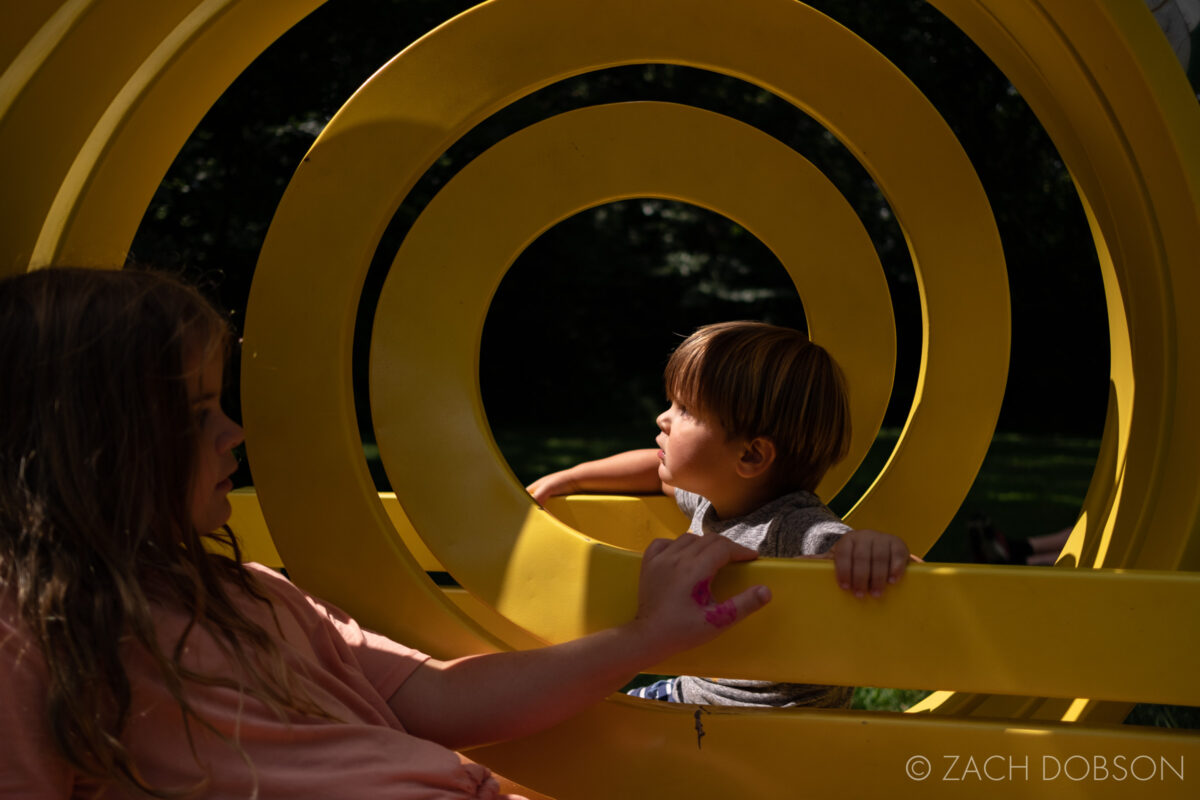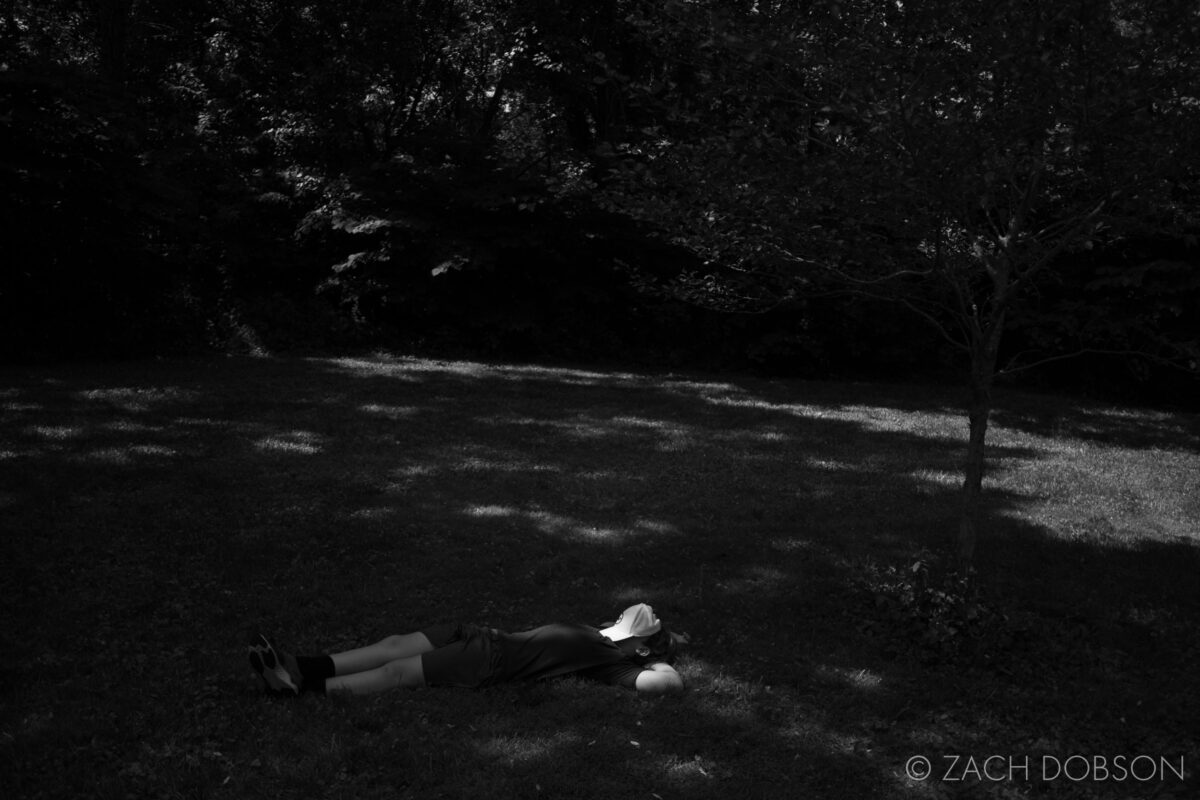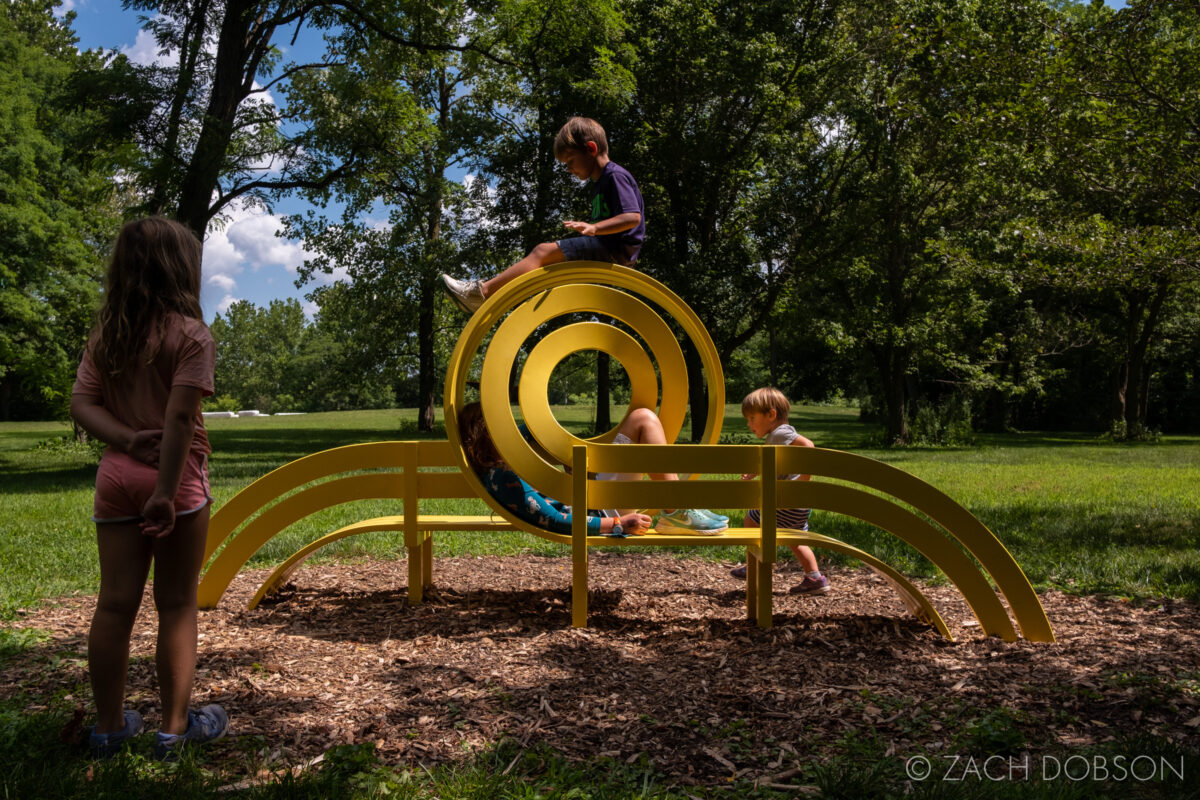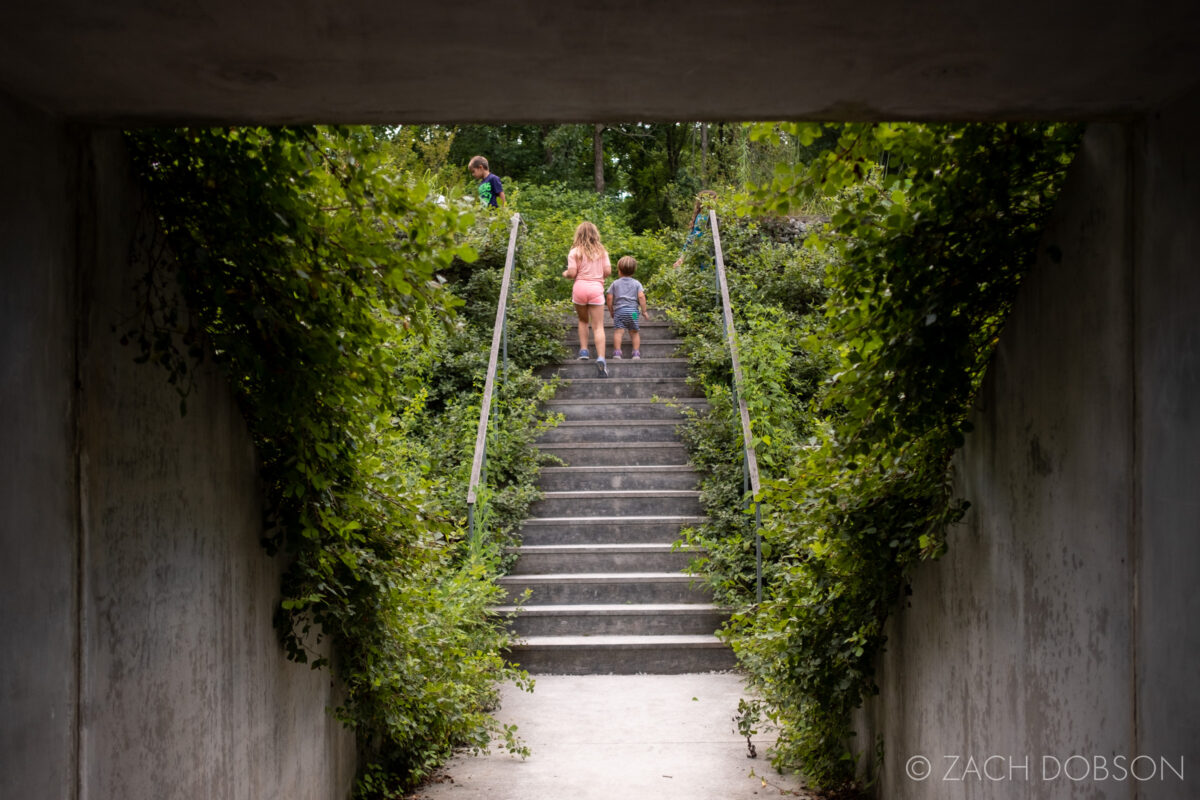 Related Posts
Here's some more posts about going places and doing things, including human/nature interaction. Well, one is human/cheeseburger interaction, but that's important in a different way.
Newfields is home to the Indianapolis Museum of Art and the 100 Acres, so be sure to visit both if you're planning a trip to Indy! See more of my Indianapolis photos here.