After a year of staying near home and only visiting state parks, I had forgotten just how large national parks are. Anhinga Trail in Everglades National Park was a great way to reacclimate to hiking with young kids in an expansive environment.
Anhinga Trail is less than a mile round trip and there were plenty of birds, fish, turtles, and of course alligators!
Alligators on Anhinga Trail
We all loved seeing these powerful reptiles swim through the water nearby and even cross our path a couple times. Meeting them in their natural habitat where they roam unrestricted is a humbling experience!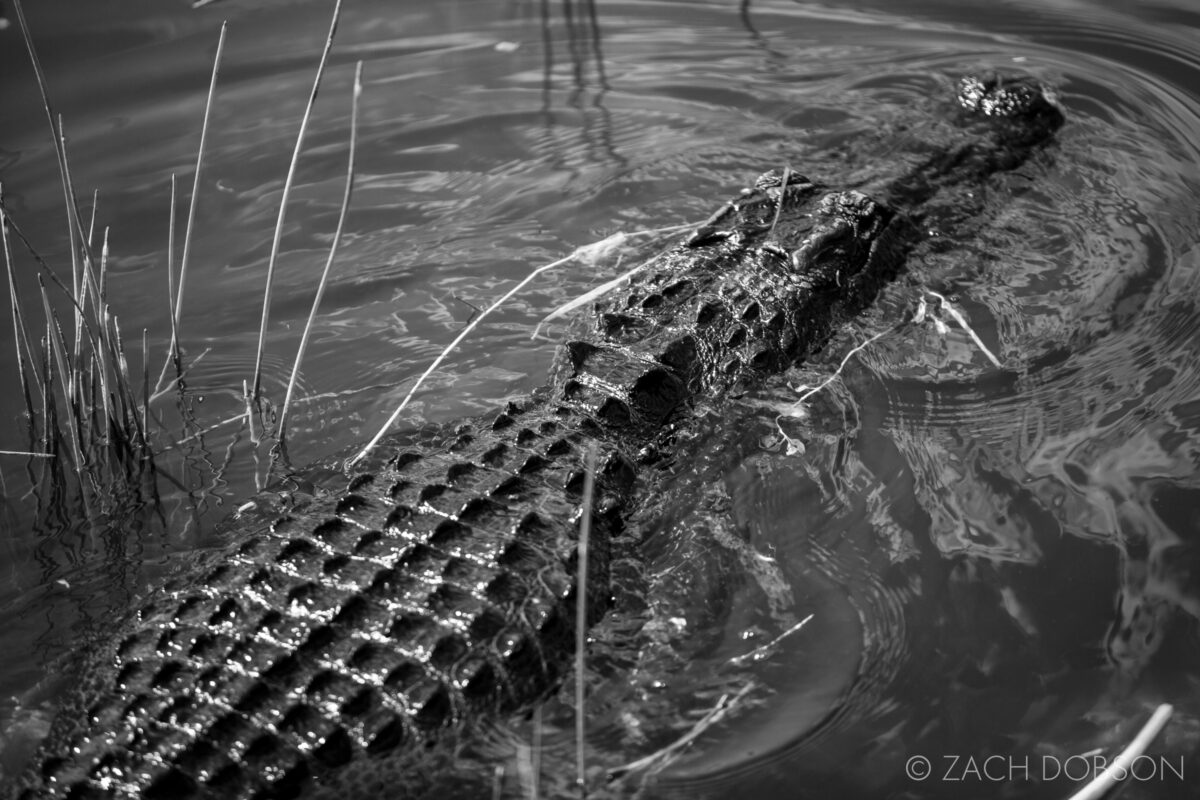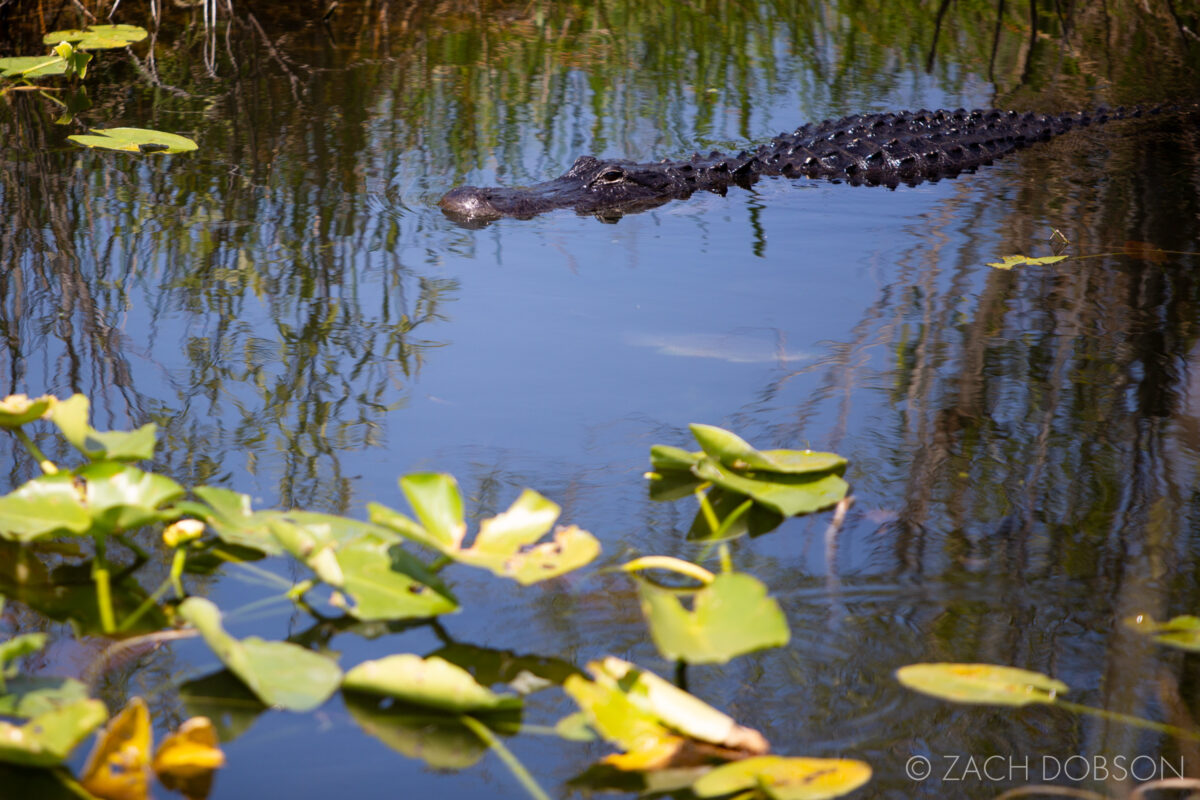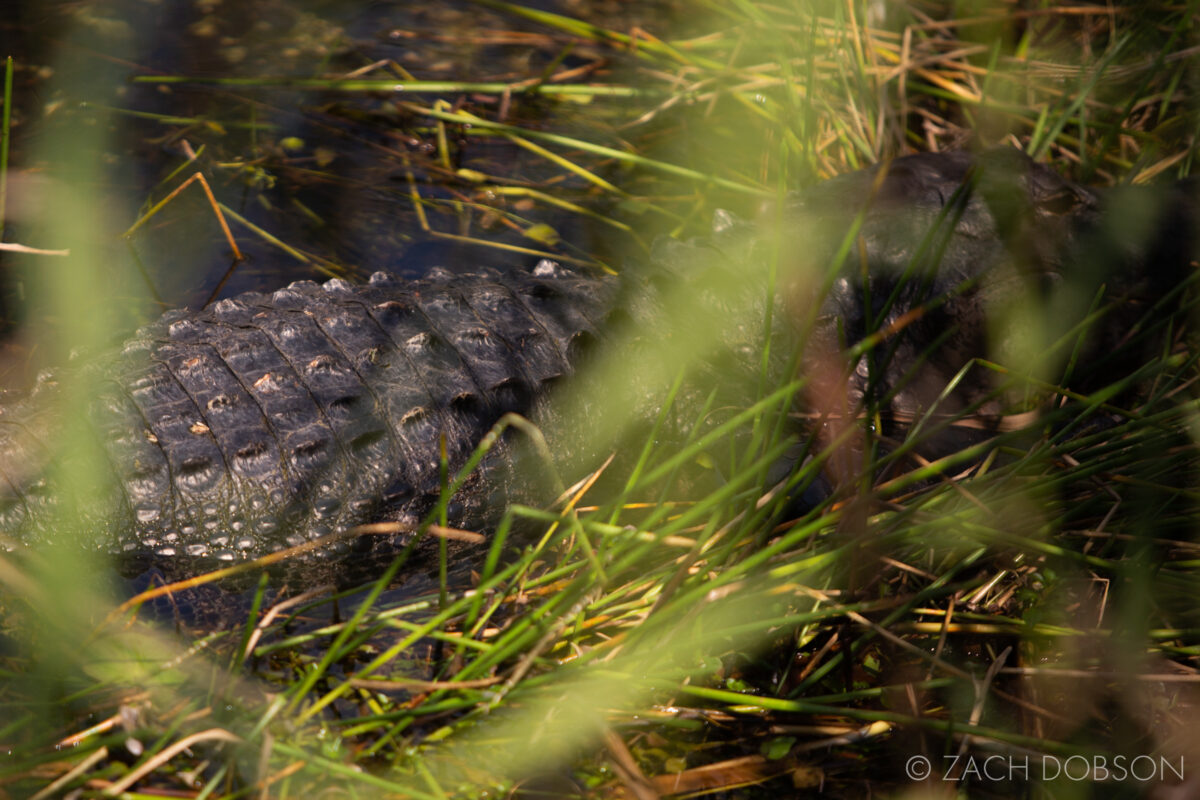 Anhinga Trail Plant Life
Living in the Midwest, I always appreciate a chance to photograph plants and trees that I don't get to see every day. Lots of opportunities on this trail!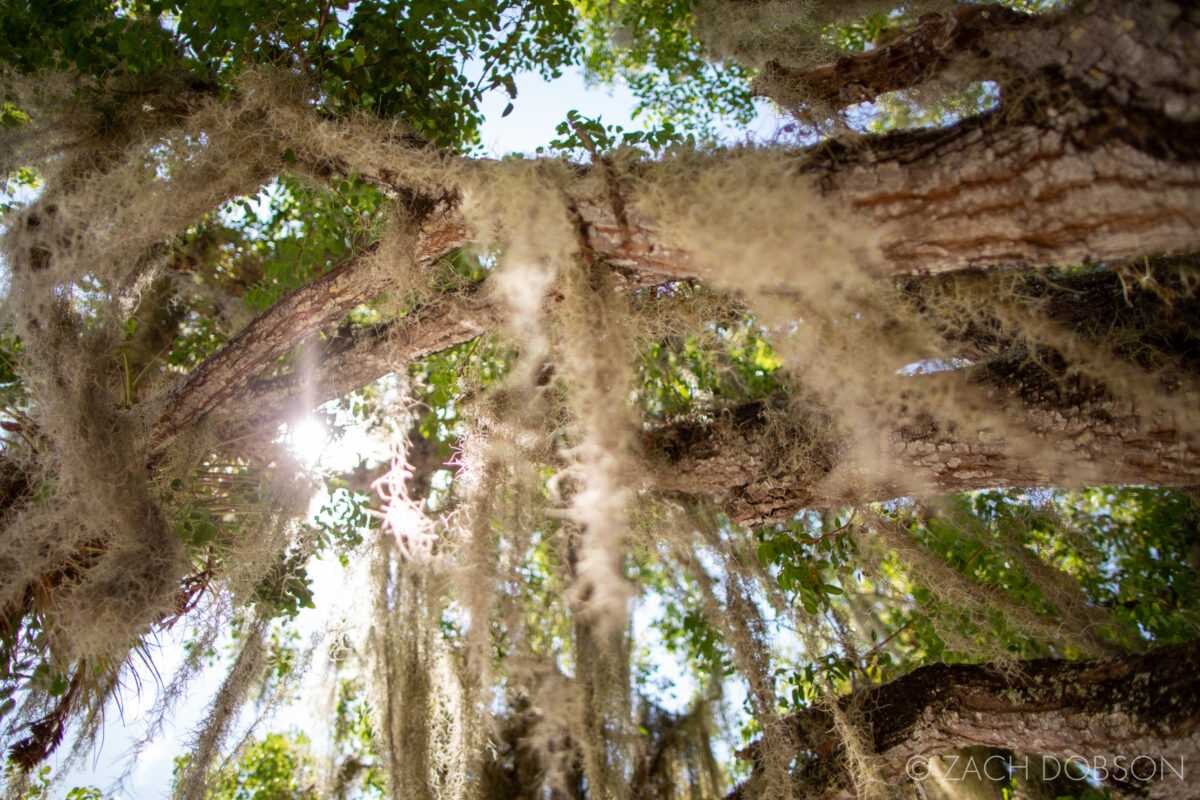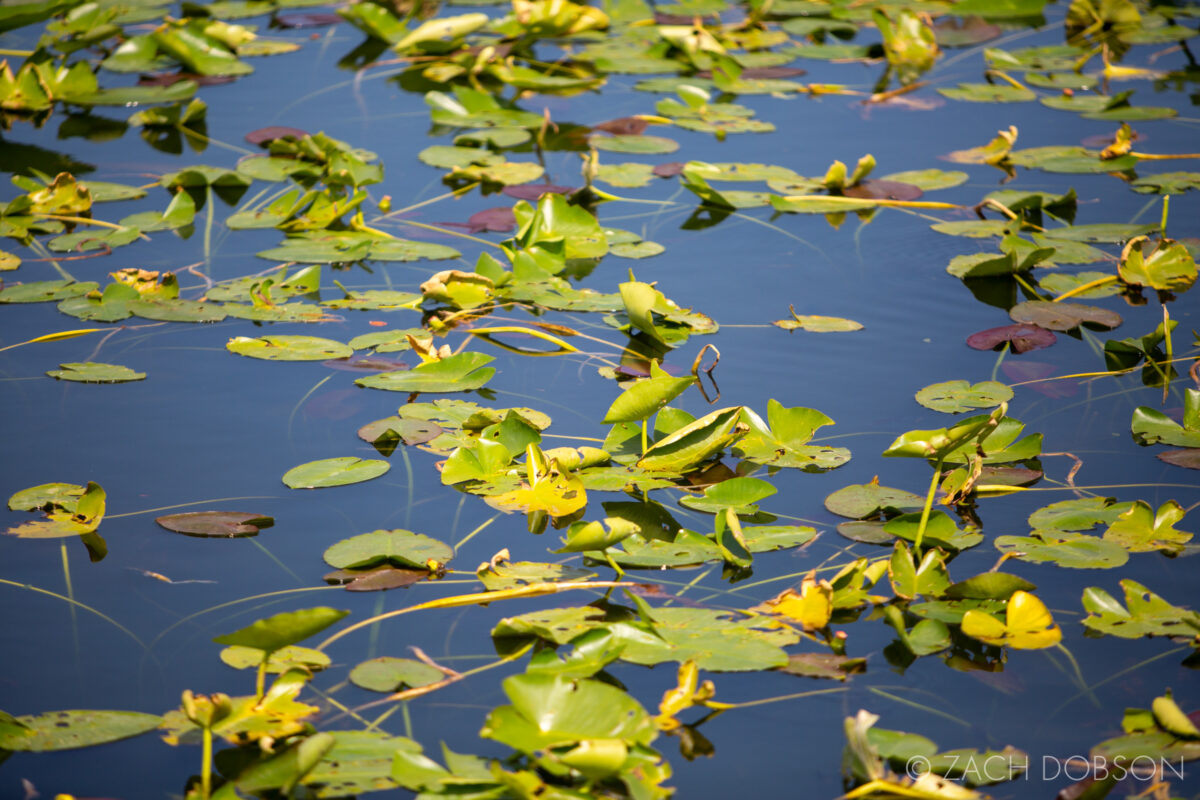 Bonus Photography Lesson: How Compression Affects Photos
This image is a bit of a photography lesson. I shot it with my lens at 200mm. At that length, the foreground and background are compressed.
That means that objects appear closer together than they actually were. It looks like people are right on top of this alligator, but in reality, everyone kept to the park's recommended distance of 15 feet or more. It also looks like there's a decent crowd of people, but really there were maybe 20-30 people on a 100-yard stretch of trail.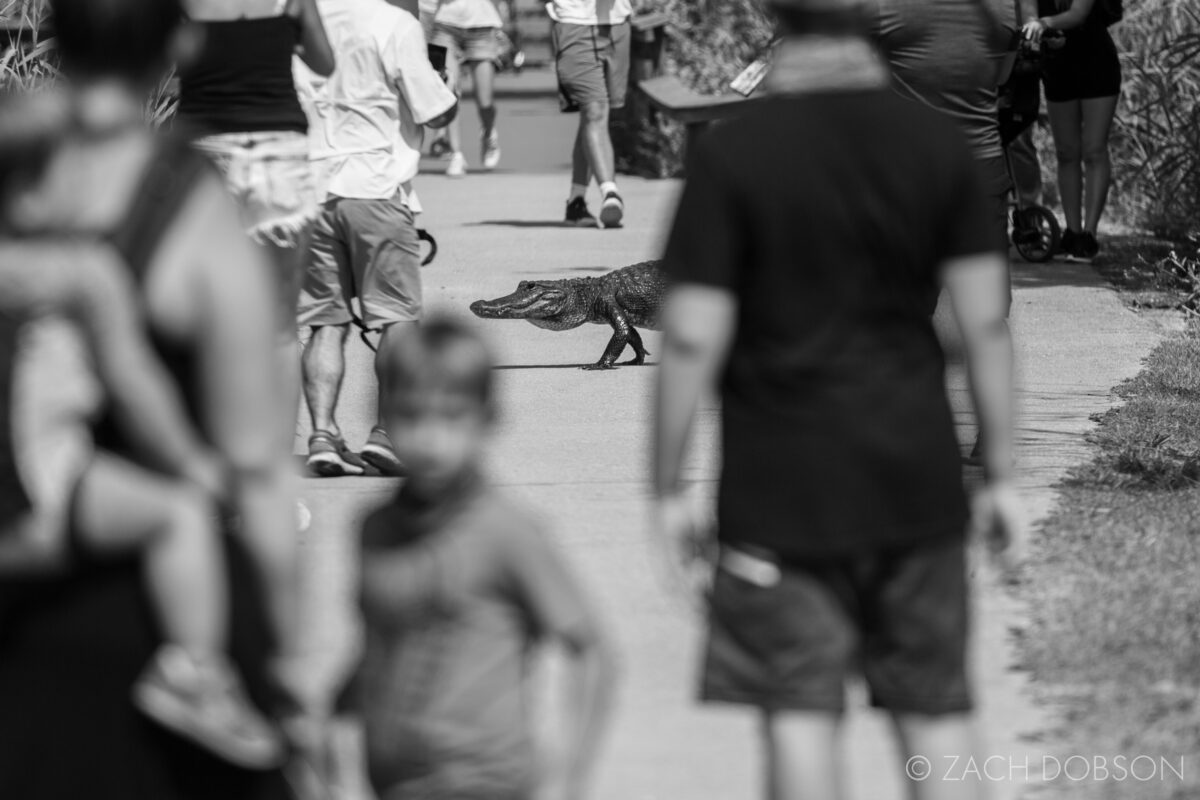 Related Posts
Here are other posts about travels through southern Florida. To see everything from the Sunshine State we have to offer, see our Florida tag here.