A walk through native landscapes
Humans and nature are inextricably linked and I work to show that when I shoot nature and landscapes. Walking through Barefoot Beach Preserve in Bonita Springs, FL is an interesting experience.
As I began down the trail, a thicket of native plant life surrounded me. But as I progressed, I noticed more and more signs of human life.
The images below reflect this progression.
Into nature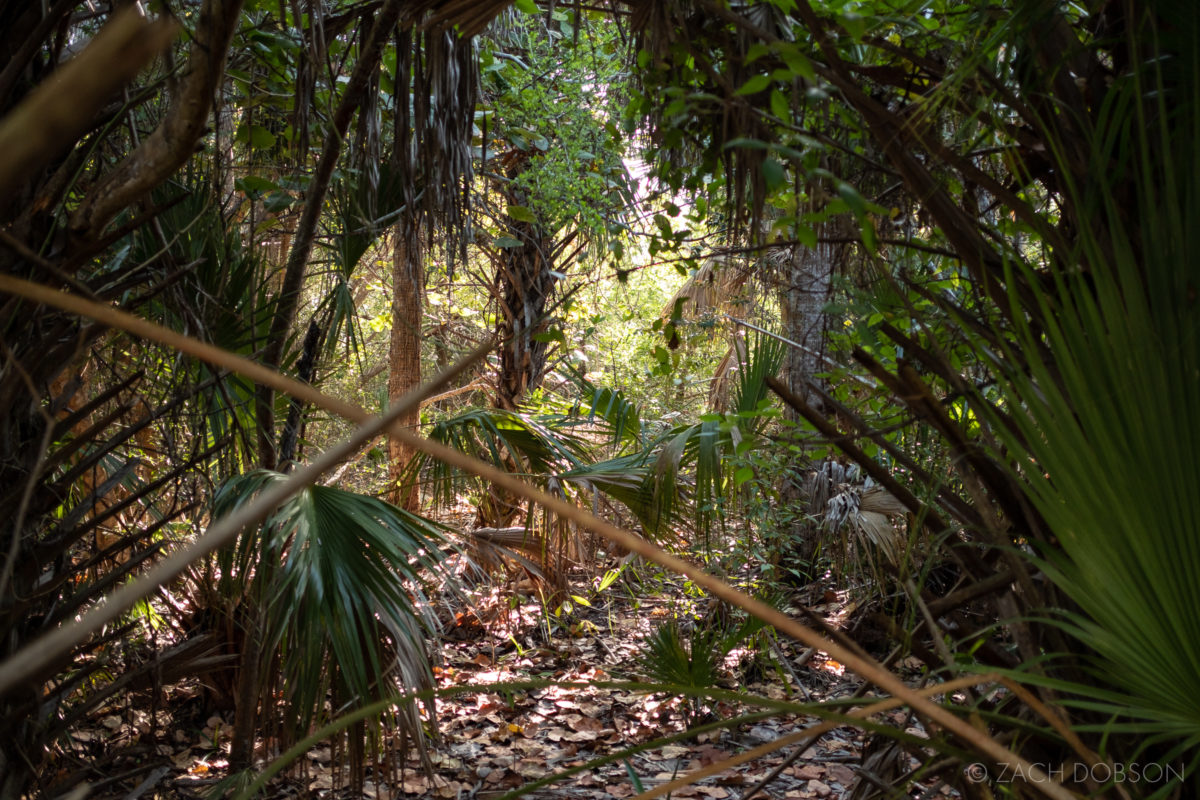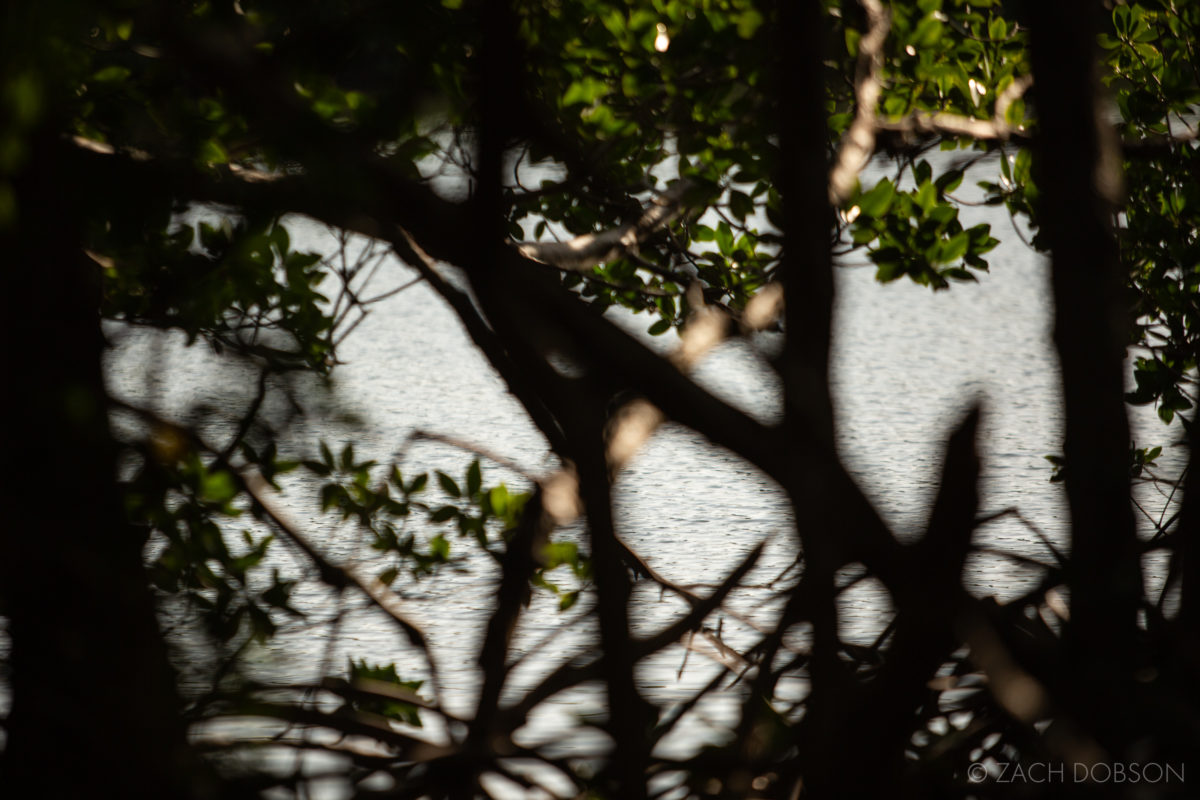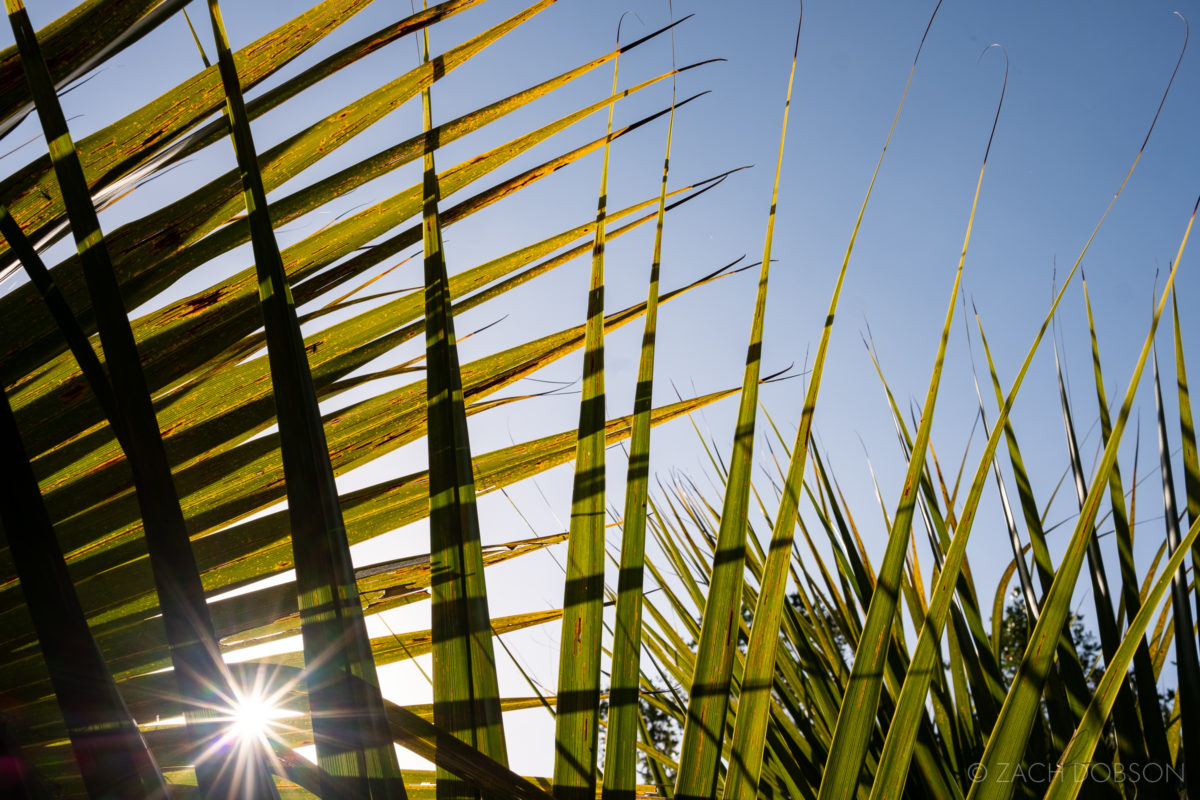 An unexpected visitor
While shooting some detail shots of the plant life, I happened to catch a small creature on the leaves. I didn't notice it when I took the original image, but while editing I found it and cropped the second image to get a better view. Wish I noticed that when I was taking the photo! I could've gotten some even better images of it.
"It was a shock to notice the construction through the trees, a building rising from the earth."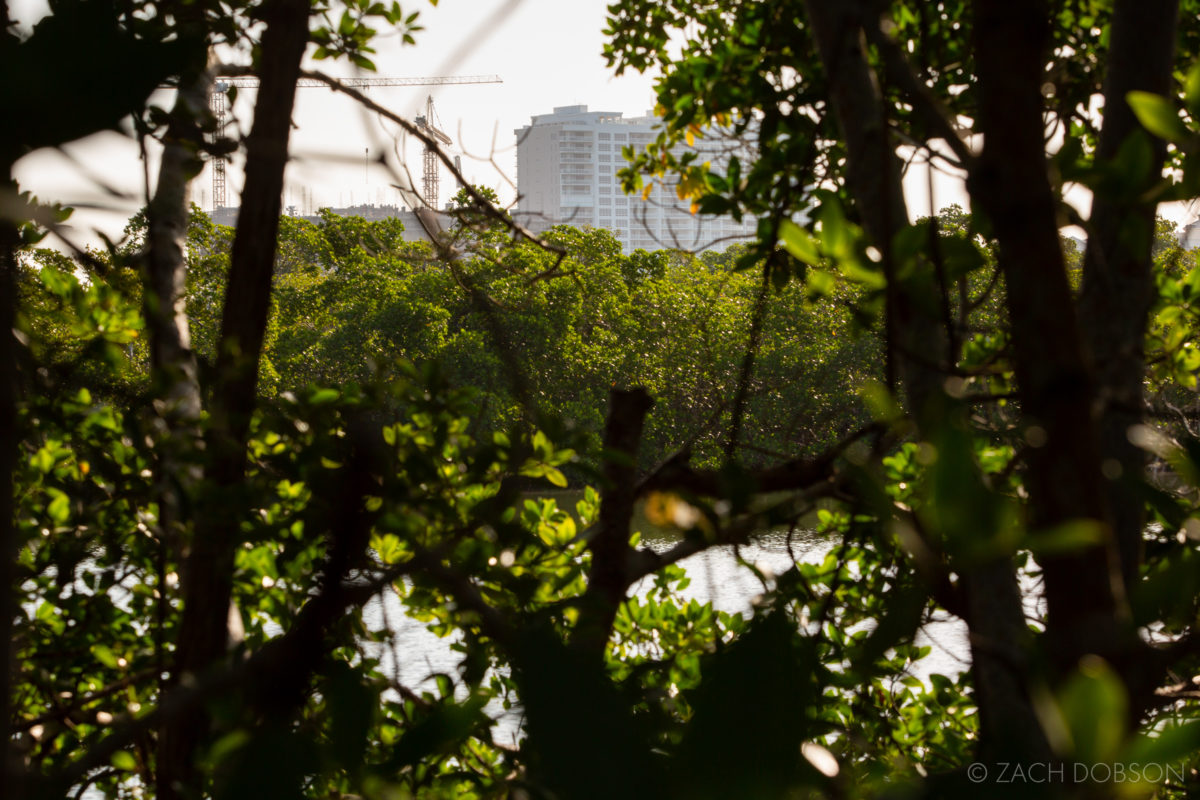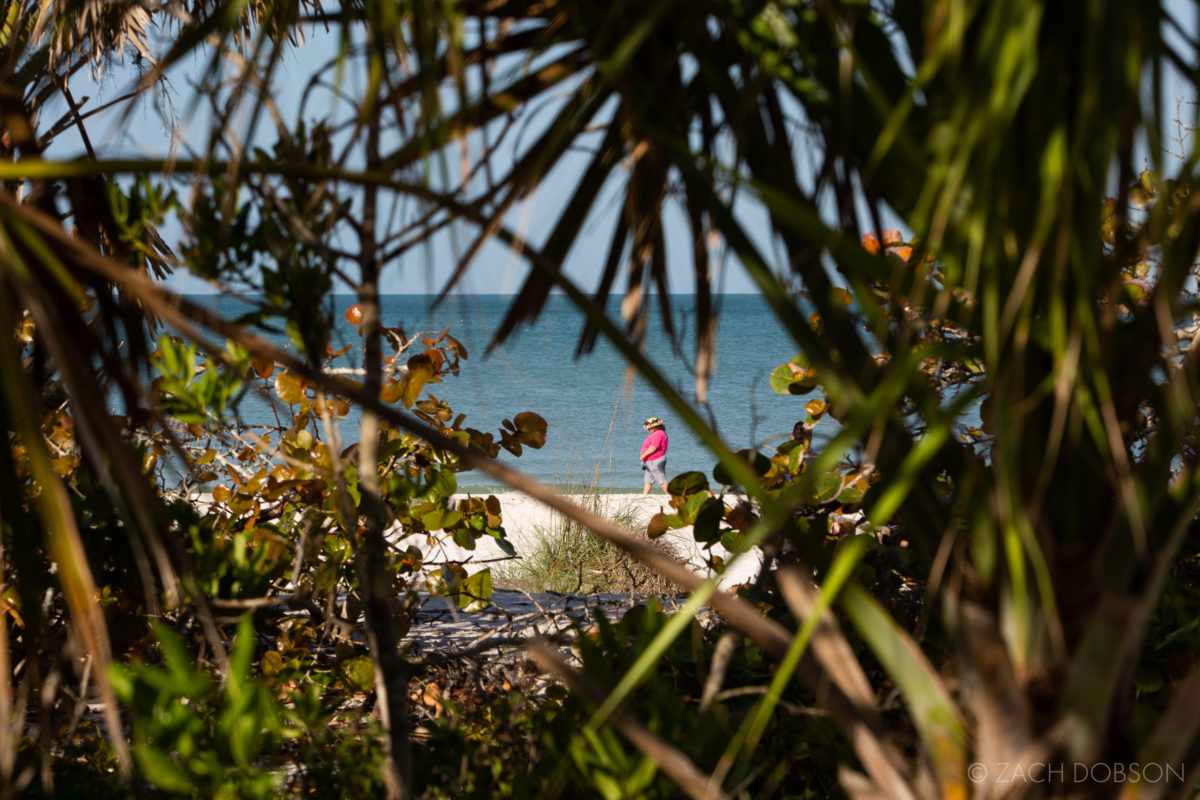 Walking down the trail at Barefoot Beach Preserve, feeling completely immersed in nature, it was a shock to notice the construction through the trees, a building rising from the earth. That moment snapped me back to realize where I actually was, and that unless you're traveling to the most remote of places, humans are always present having some sort of an impact.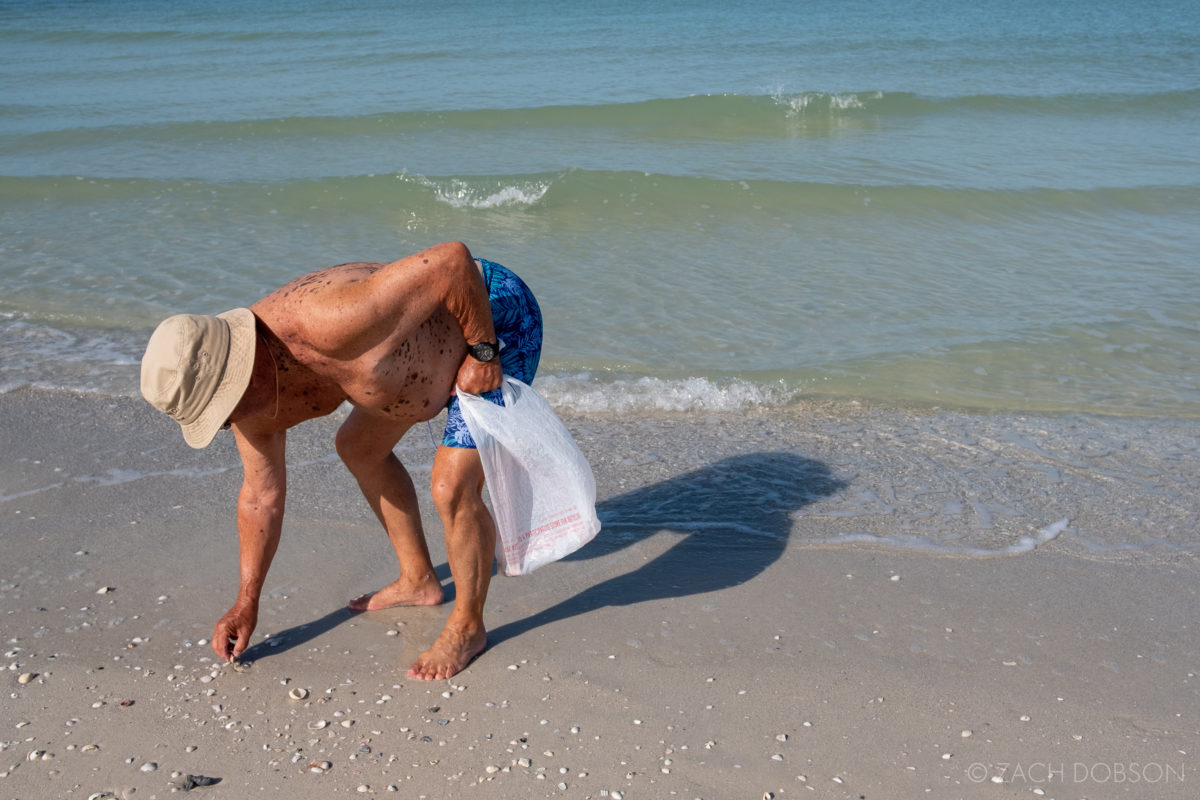 Shell yeah
When the trail reached the beach, dozens of retirees walked the surf picking up shells or just the morning.
I felt that all of the human interactions were important to document with my camera. I want to create a visual record of our world. Viewing images and drawing my own conclusions from people, places and moments in time is what pulled me to photography, and what I aim to do with my work.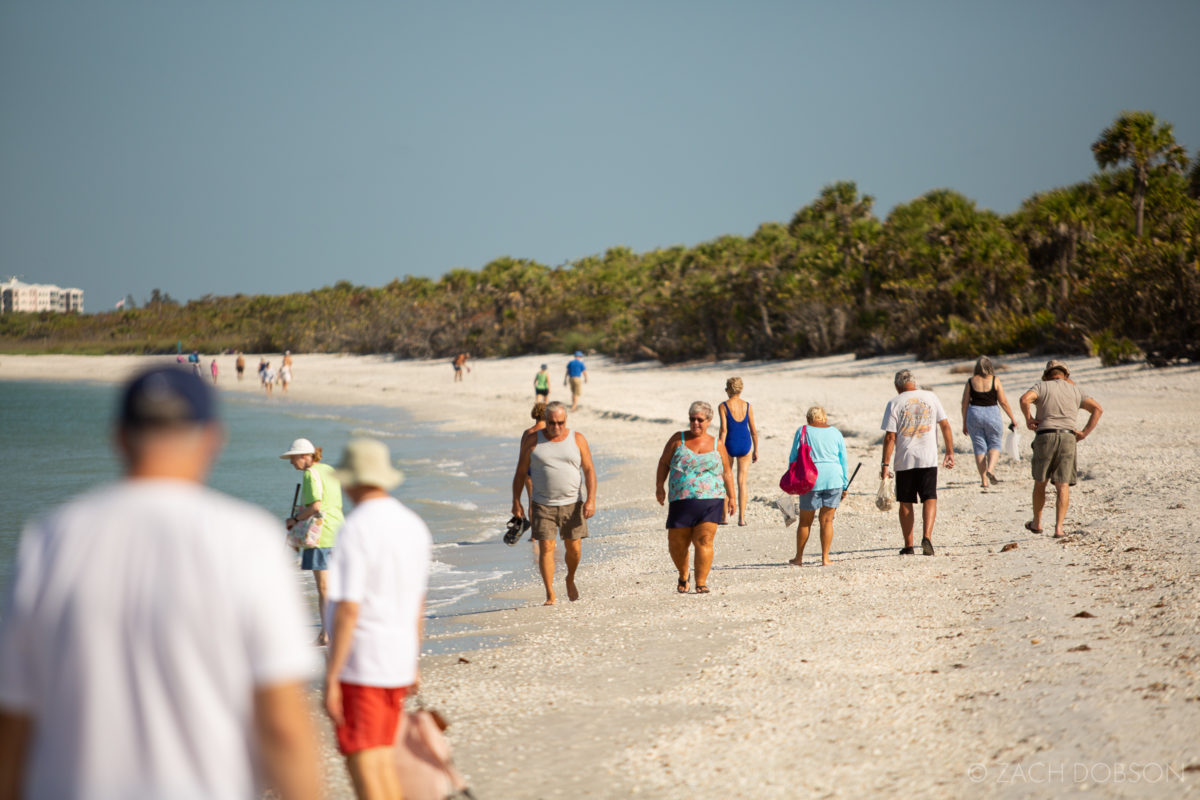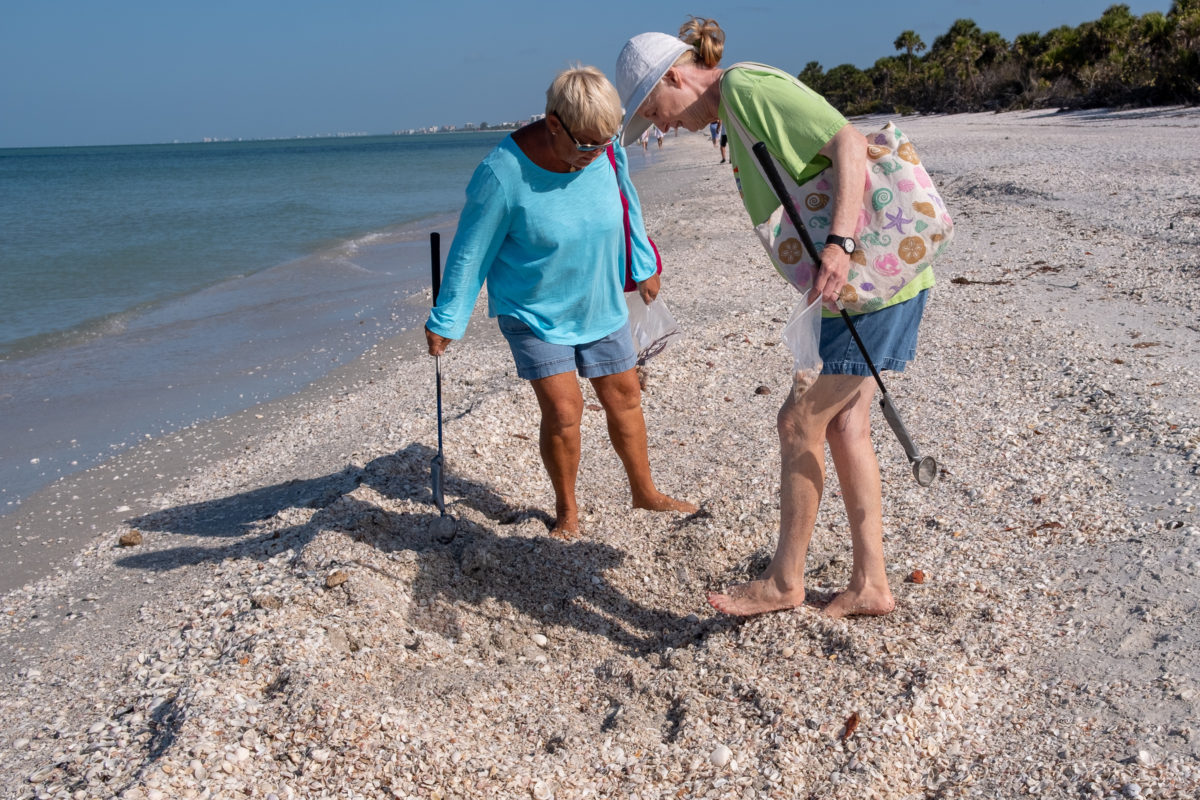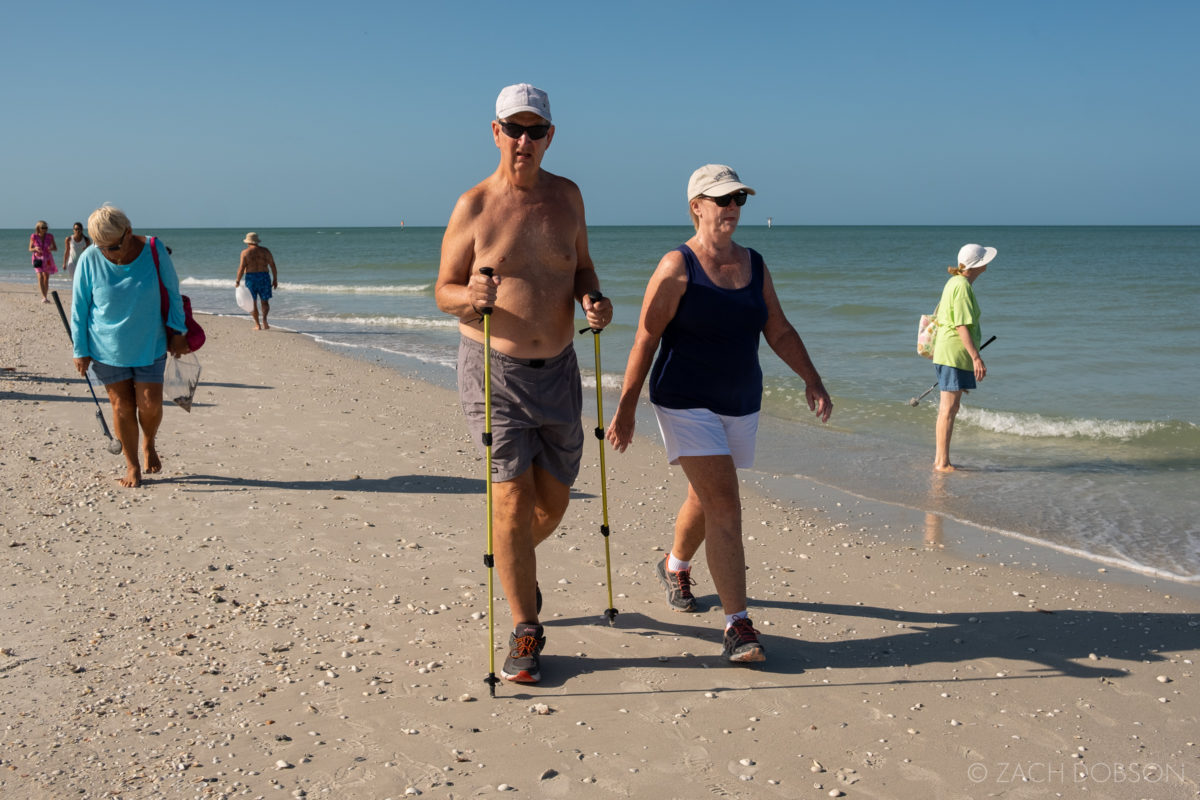 Where are some of your favorite places to explore? What type of human interactions with nature do you encounter? Tell me in the comments!
To view some other images of images of Florida nature, check out my post on state parks in the Florida Keys.
Need more Florida?