Let's go behind the scenes of a commercial photoshoot I did recently. This was a 5 day shoot at locations like small businesses in Indianapolis, homes in the city & the suburbs, and out on a family farm in Morocco, Indiana.
Thanks to Young & Laramore for bringing me on for this shoot. It was a fantastic week working with some very talented creatives!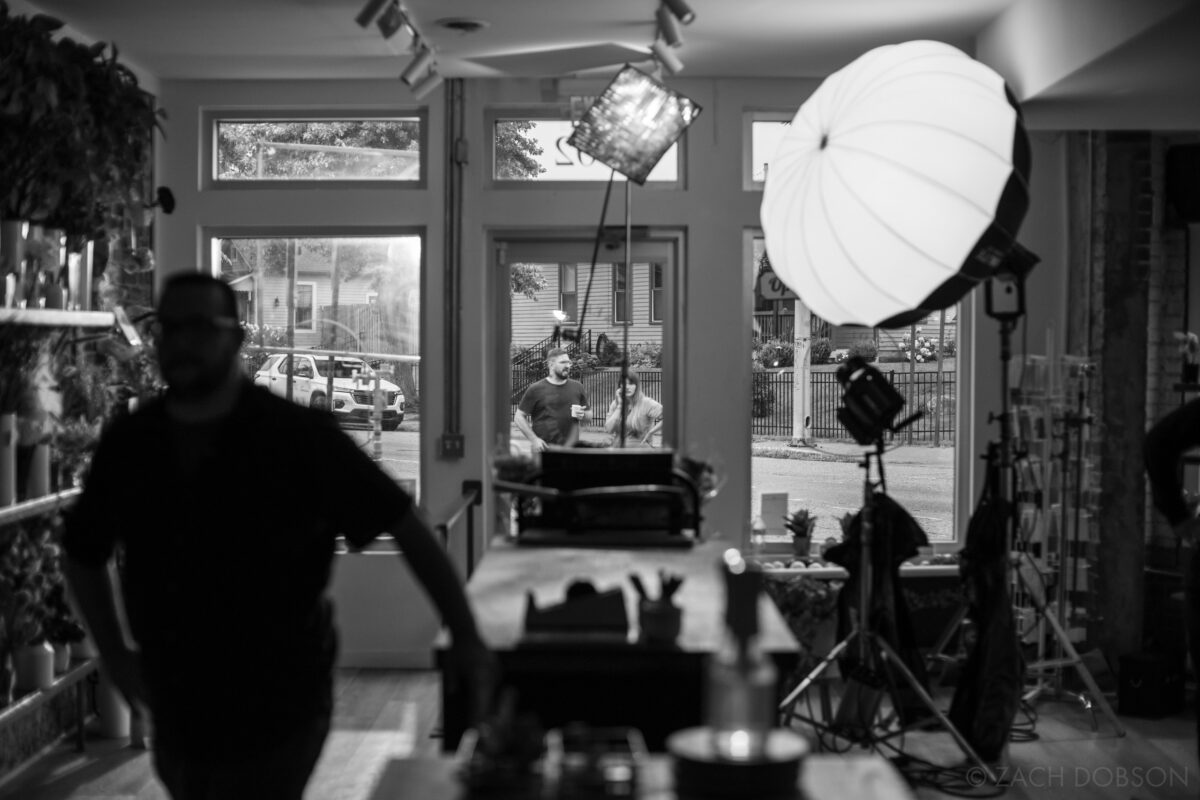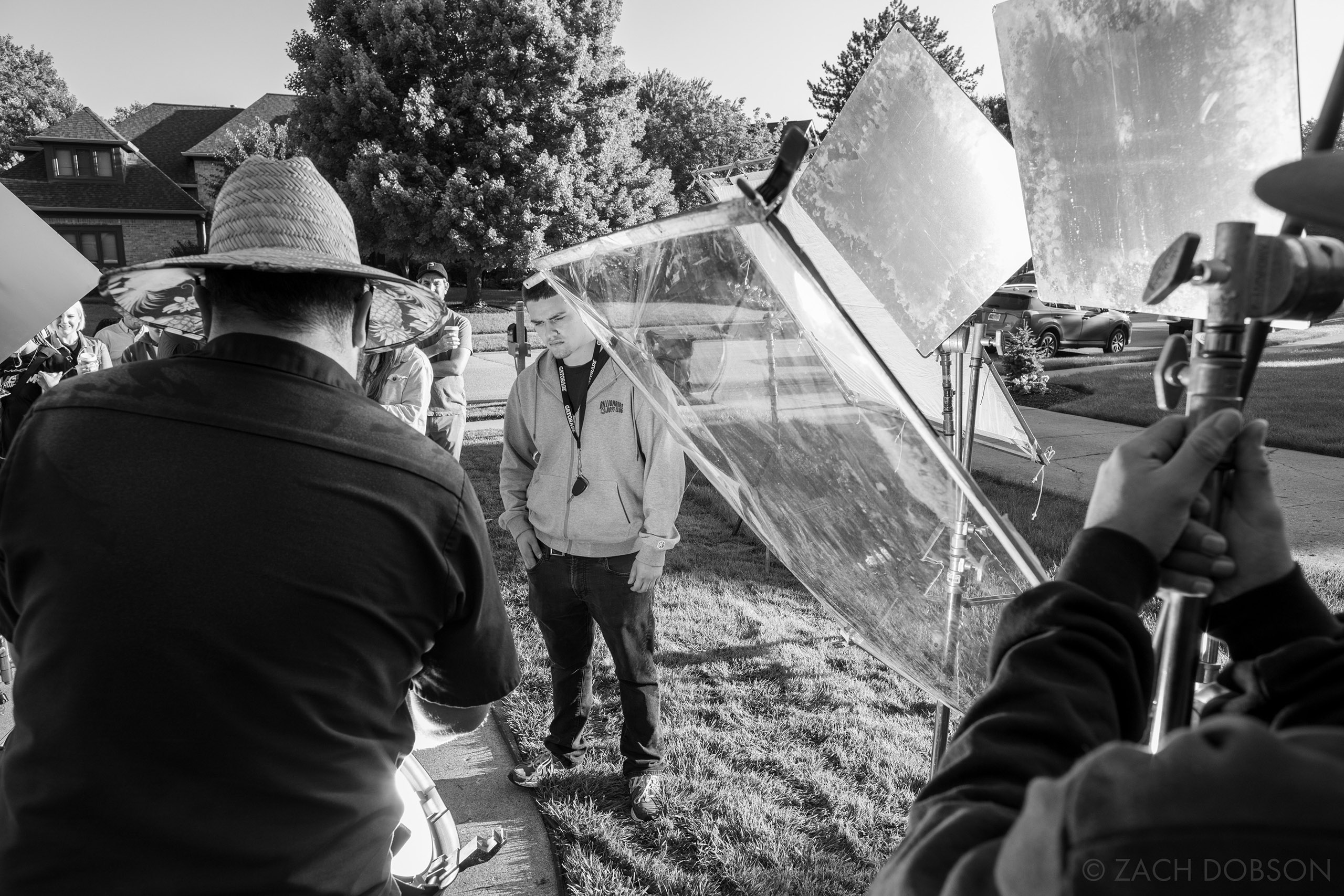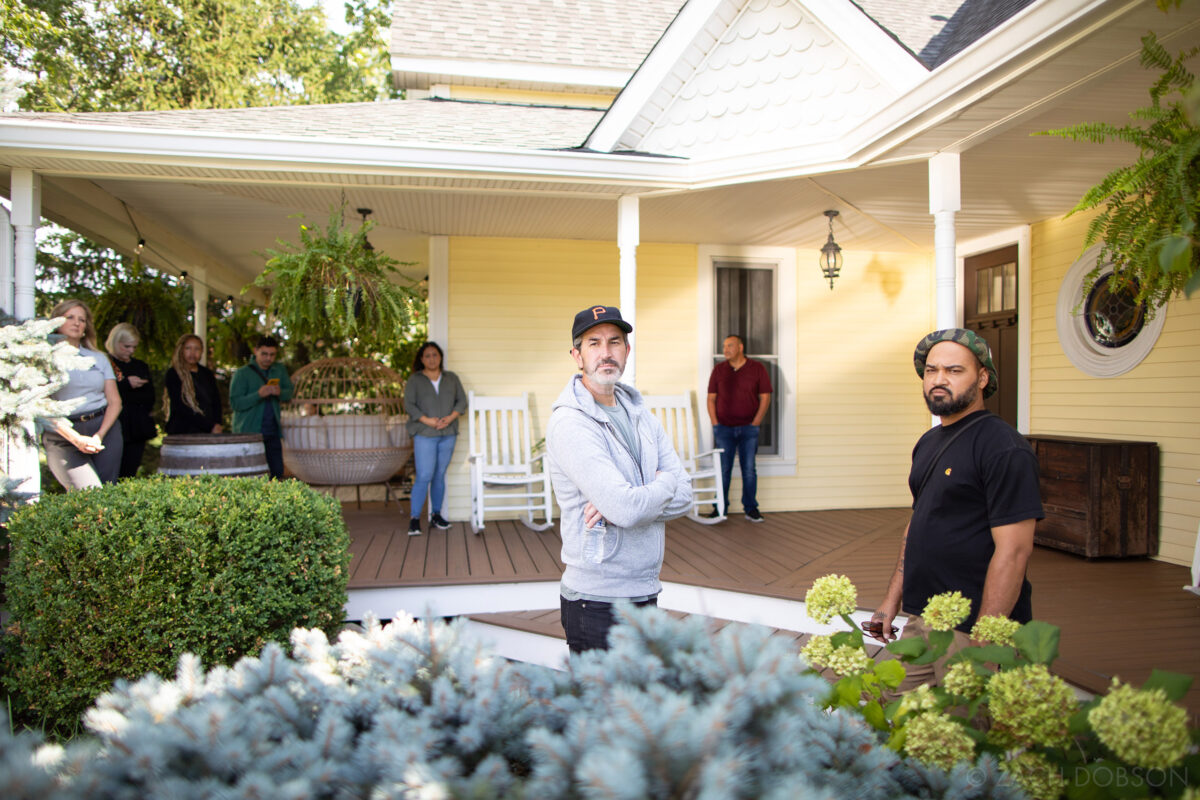 Stand-Ins
A lot of behind the scenes photo opportunities feature crew acting as stand-ins as we set up and fine-tune the lighting.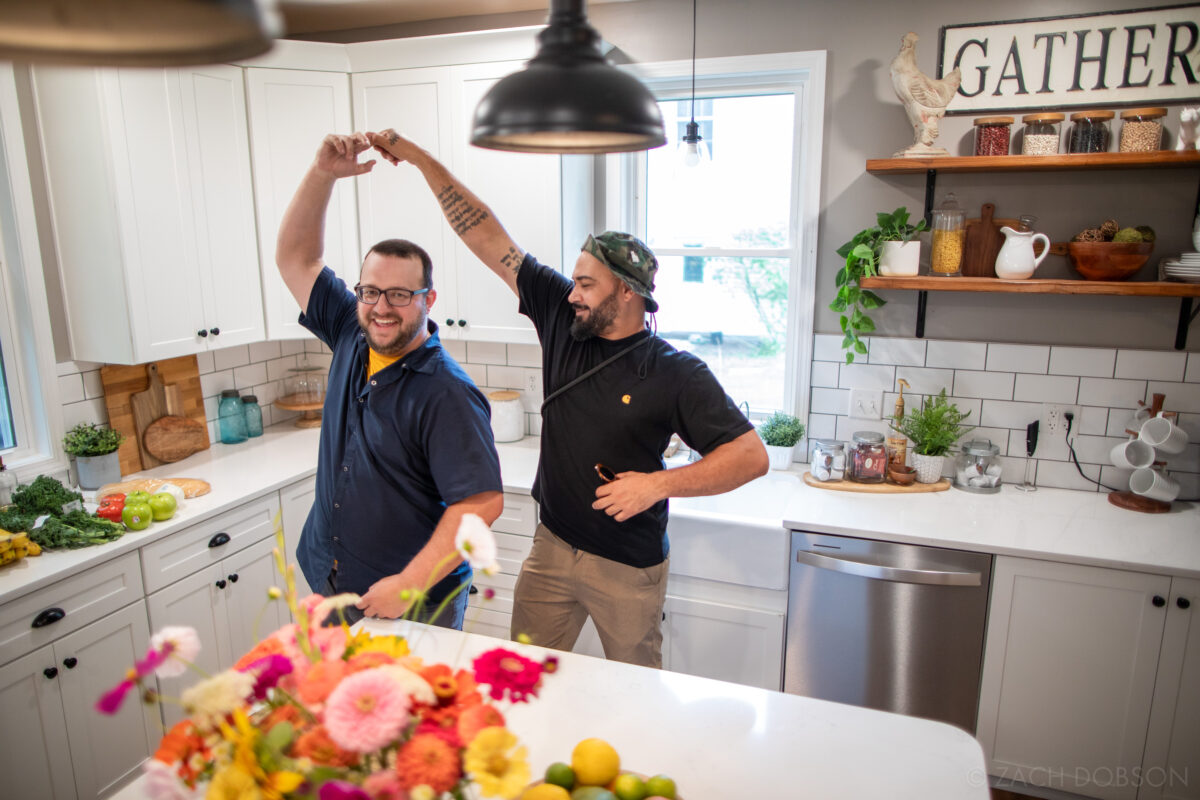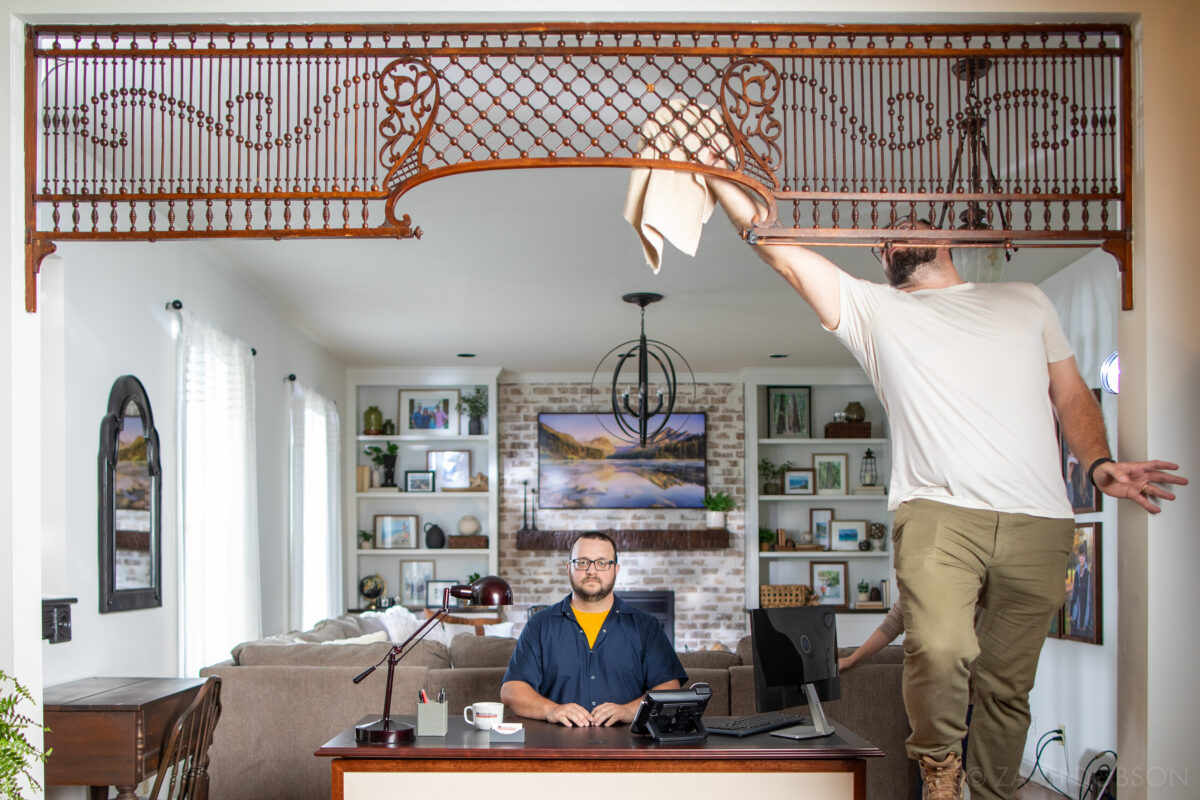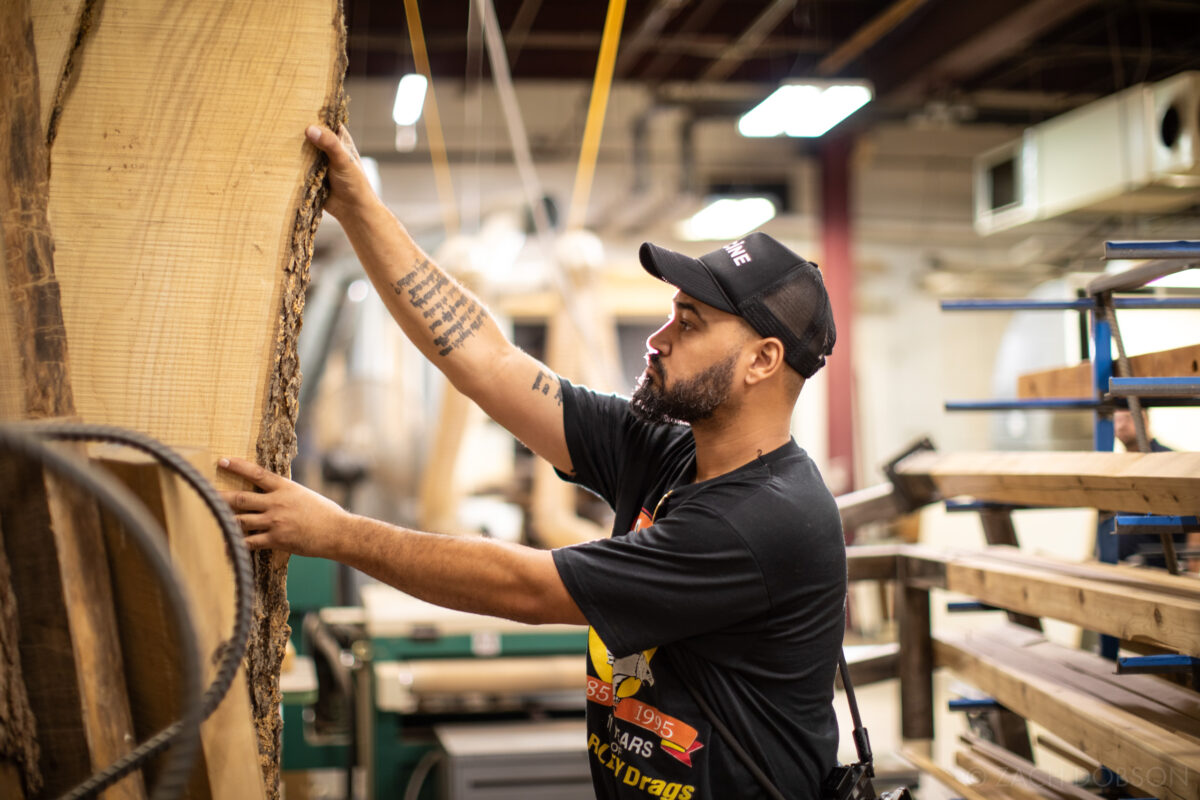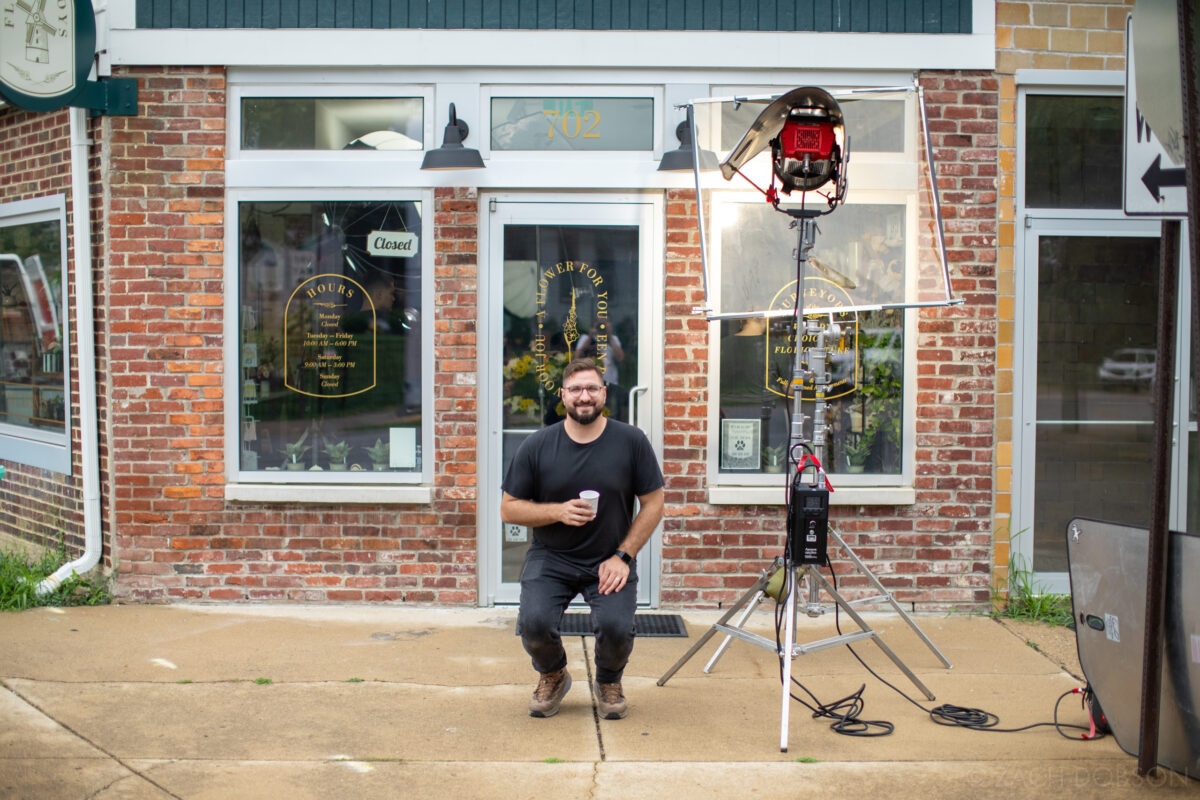 Collaborators Assemble
Here's the team that made this possible…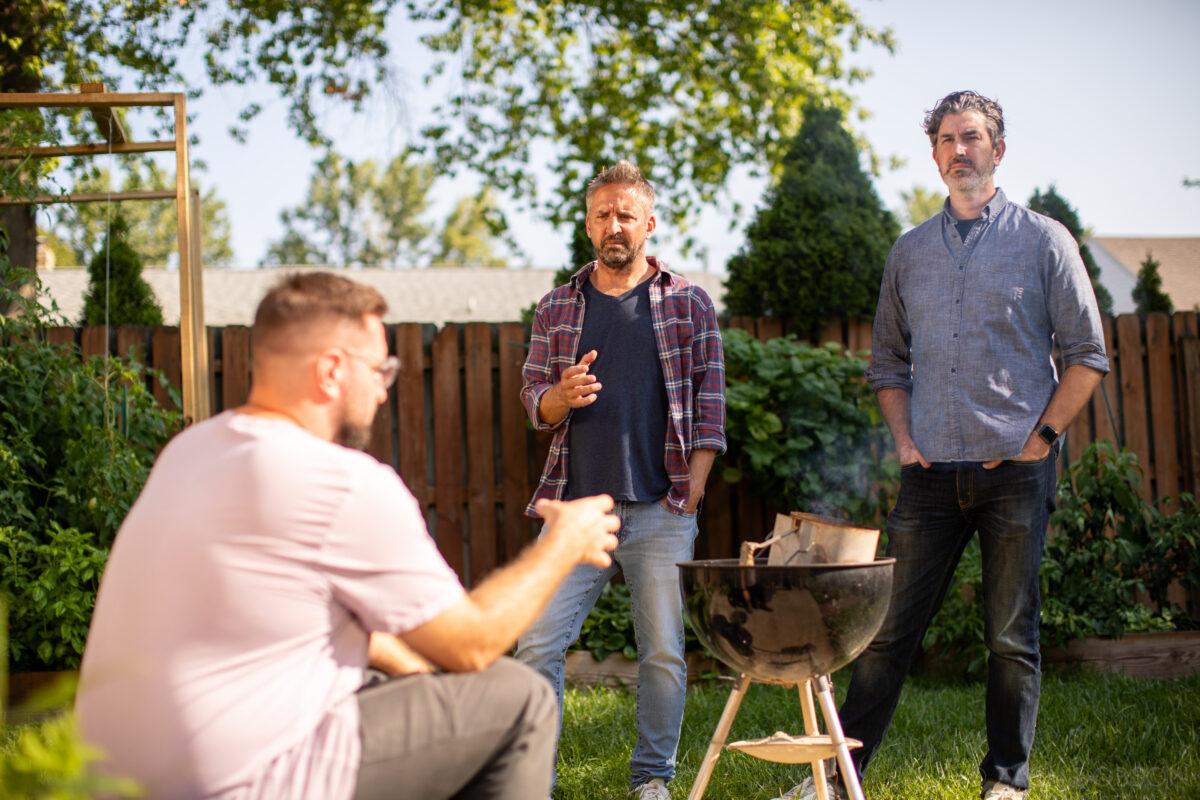 The Agency
Indianapolis-based Young & Laramore lead the production.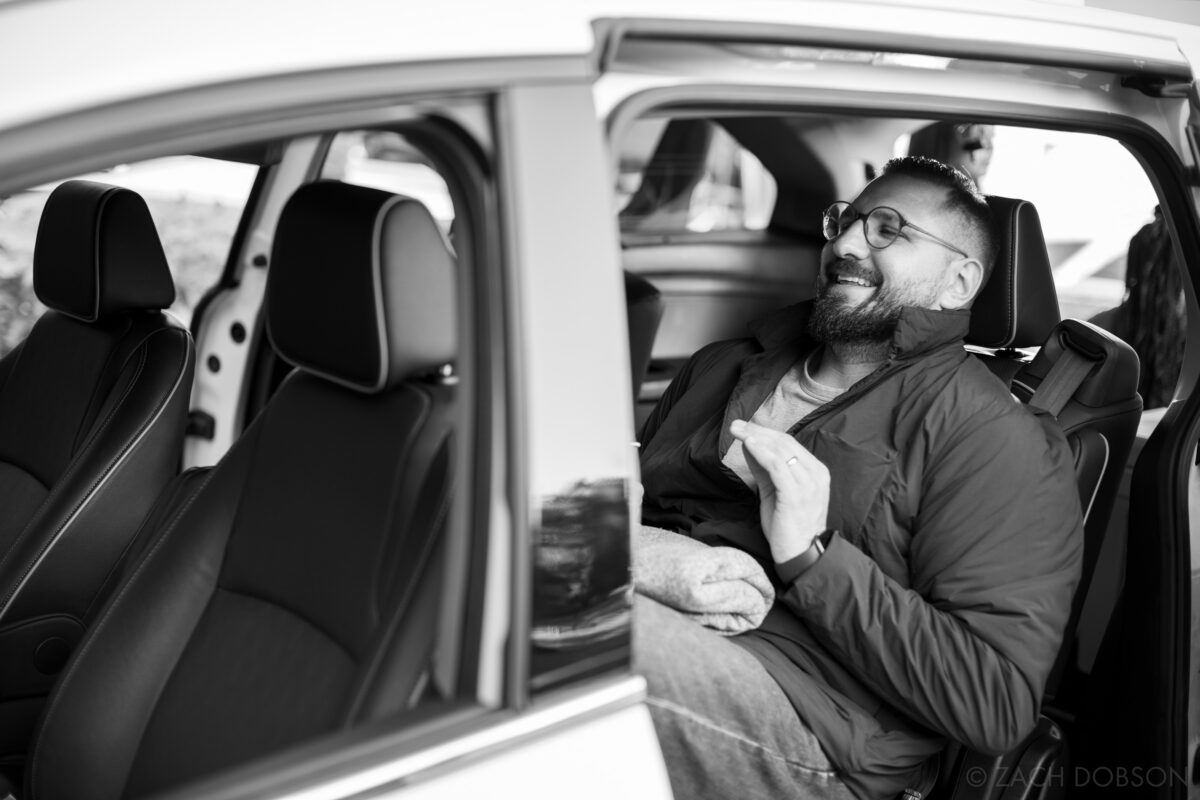 Josh Gaal – Producer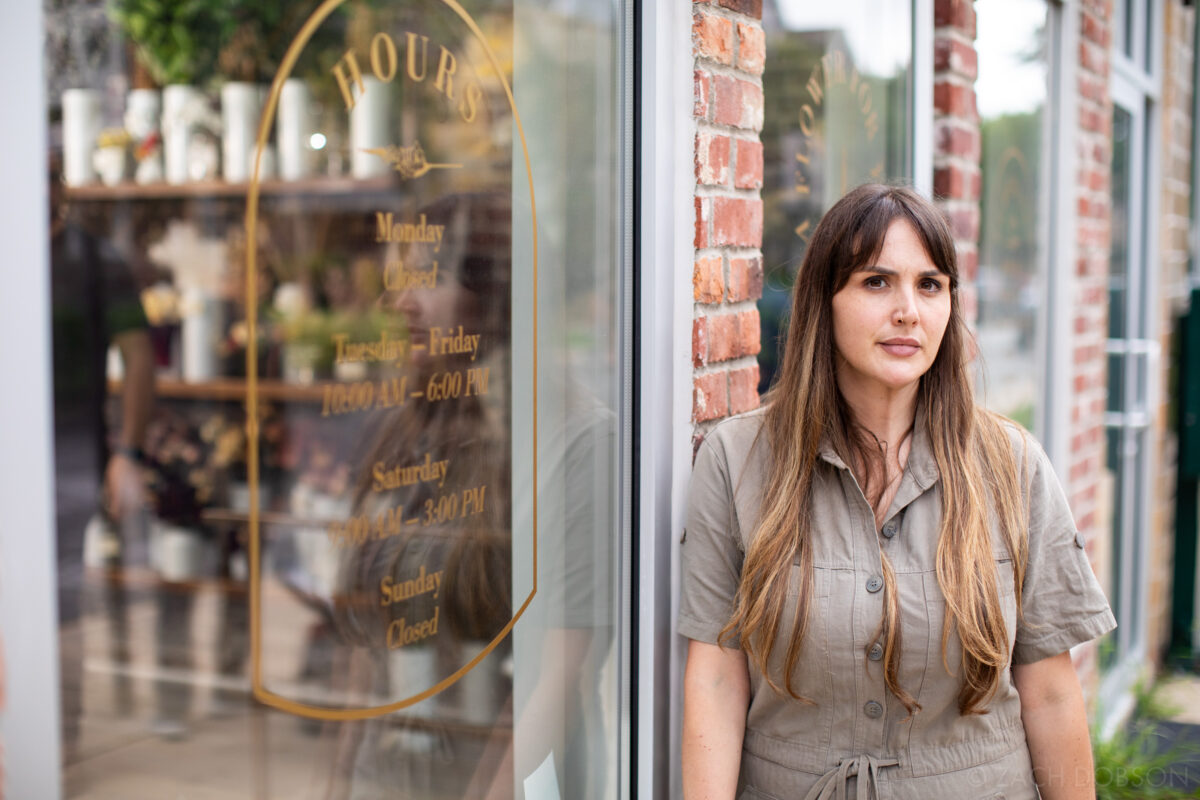 Allison Tylek – Senior Designer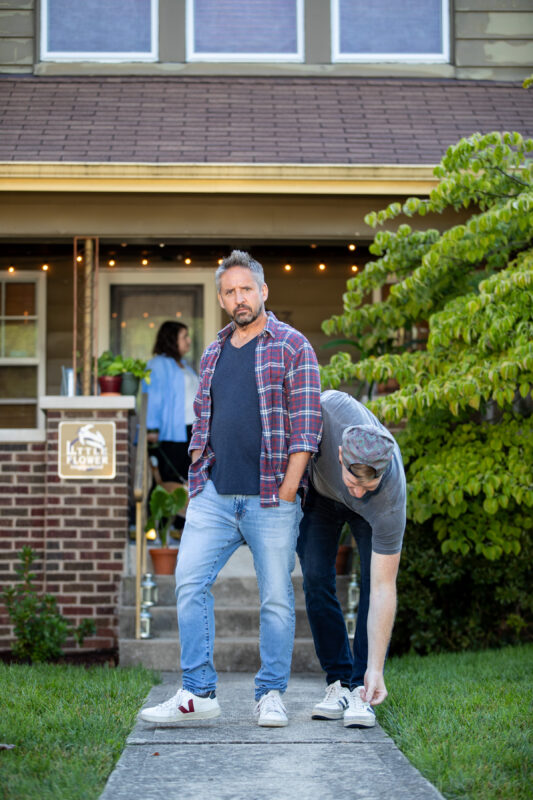 Trevor Williams – Executive Creative Director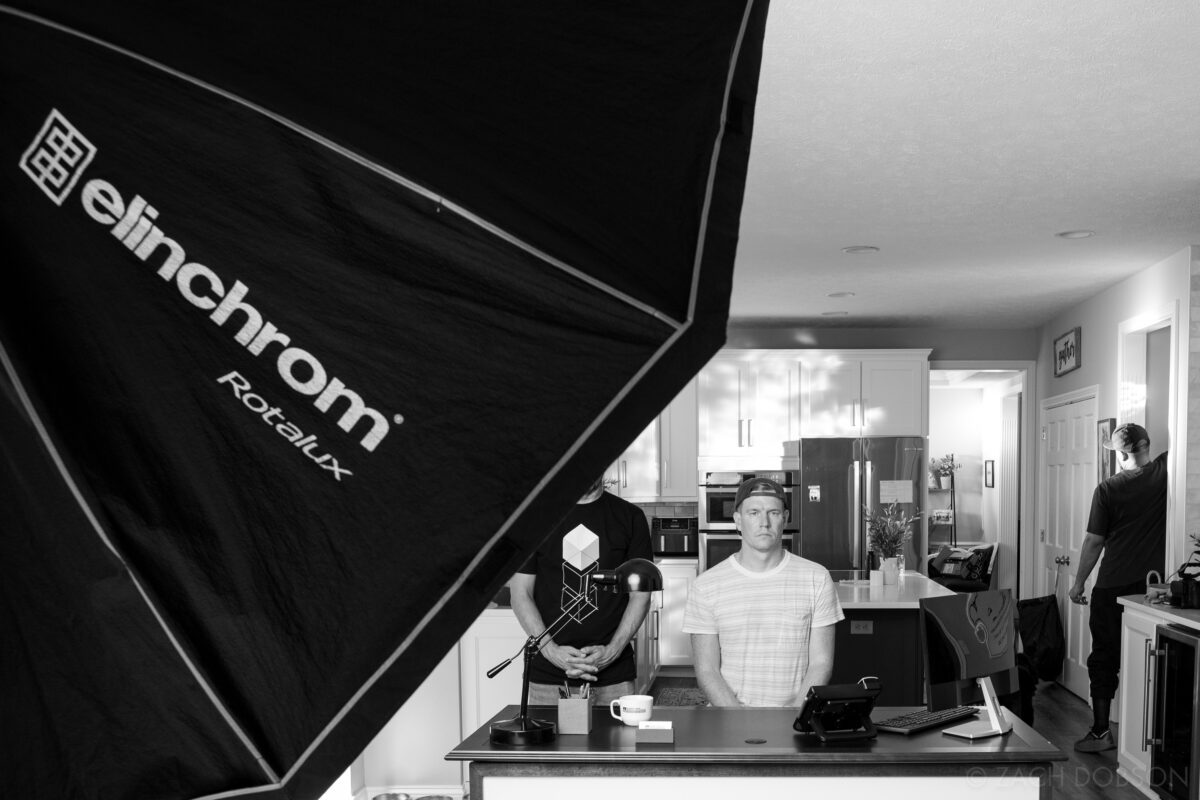 Paul Schreiber – Production Assistant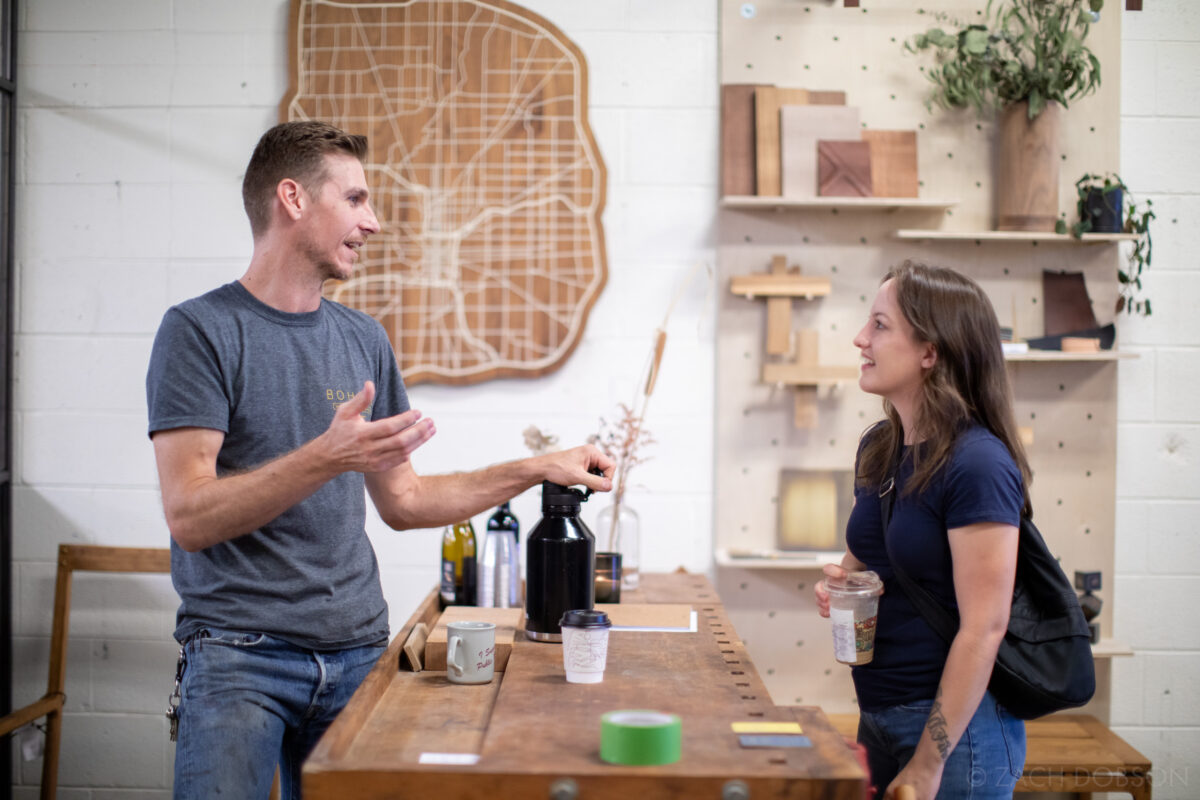 Cate Robeson-Pickens – Production Assistant
Remain in Light
Shoutout to Nick of Savage Cat and his crew both for making sure we had great lighting and for being a regular in front of my lens during this shoot.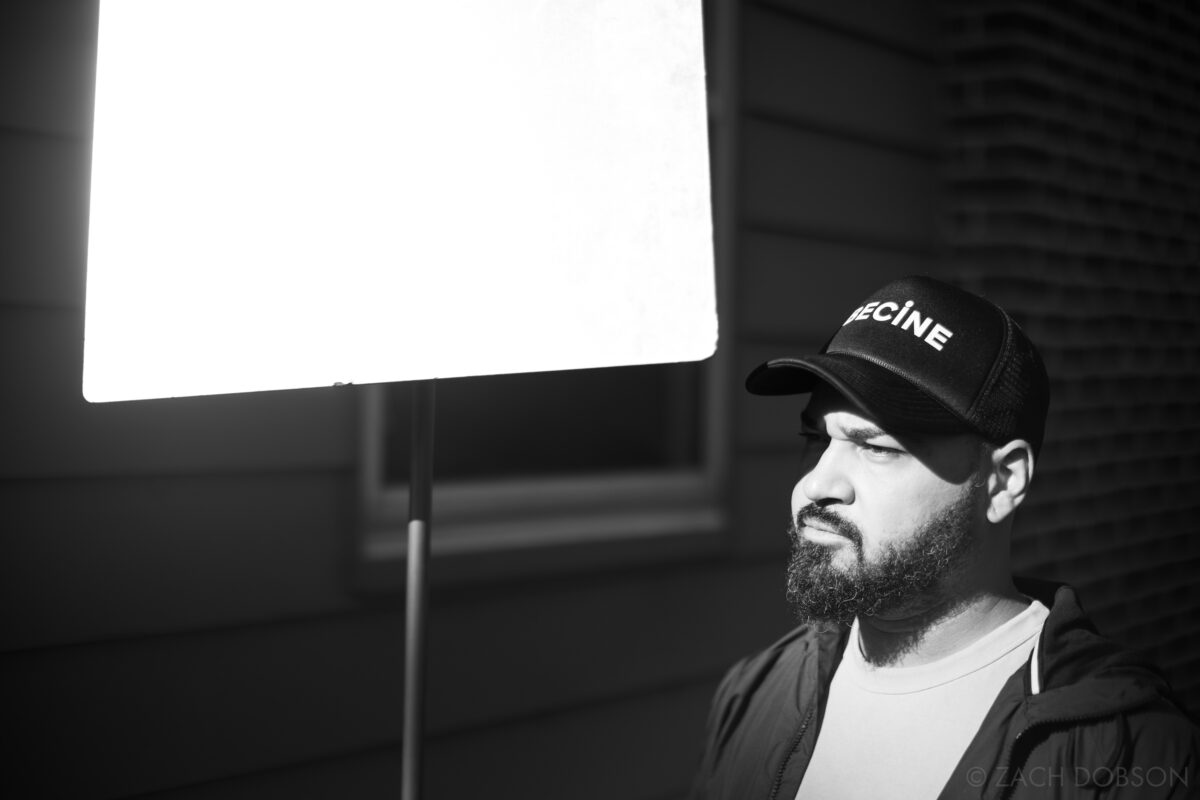 Nick Kartes – Gaffer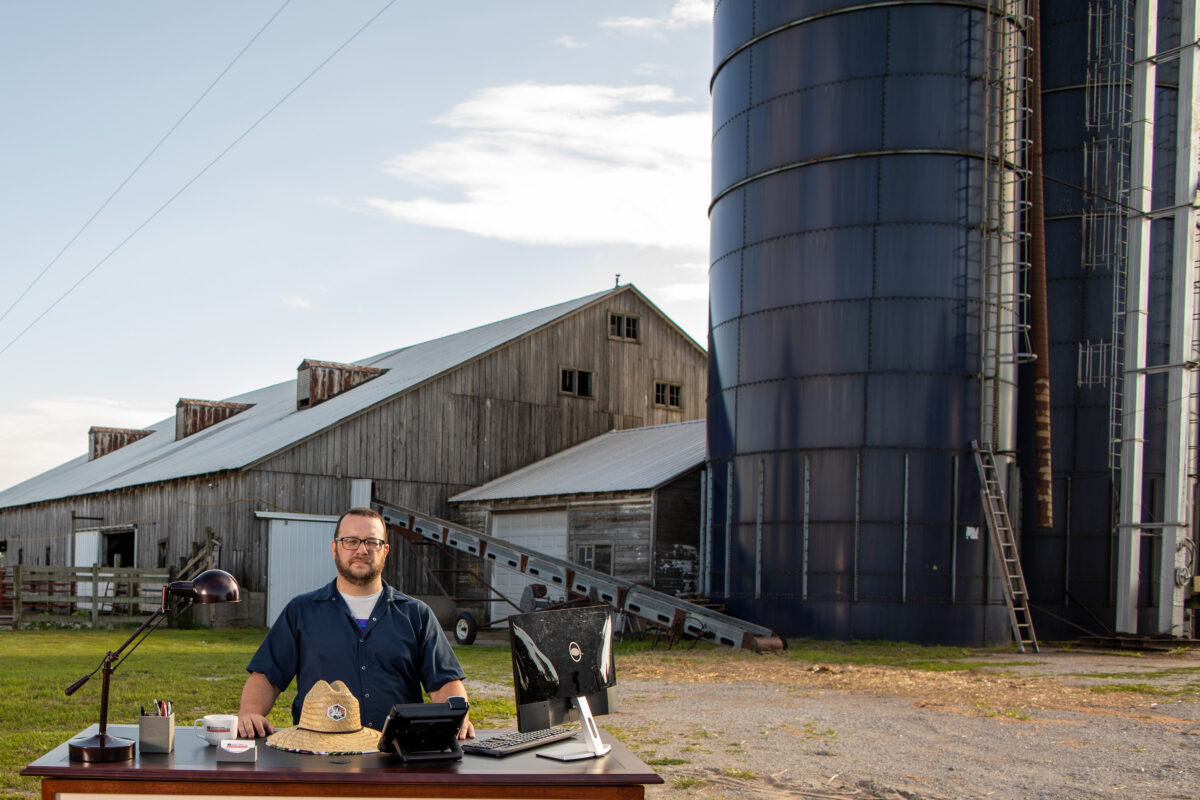 Aaron Webster – Grip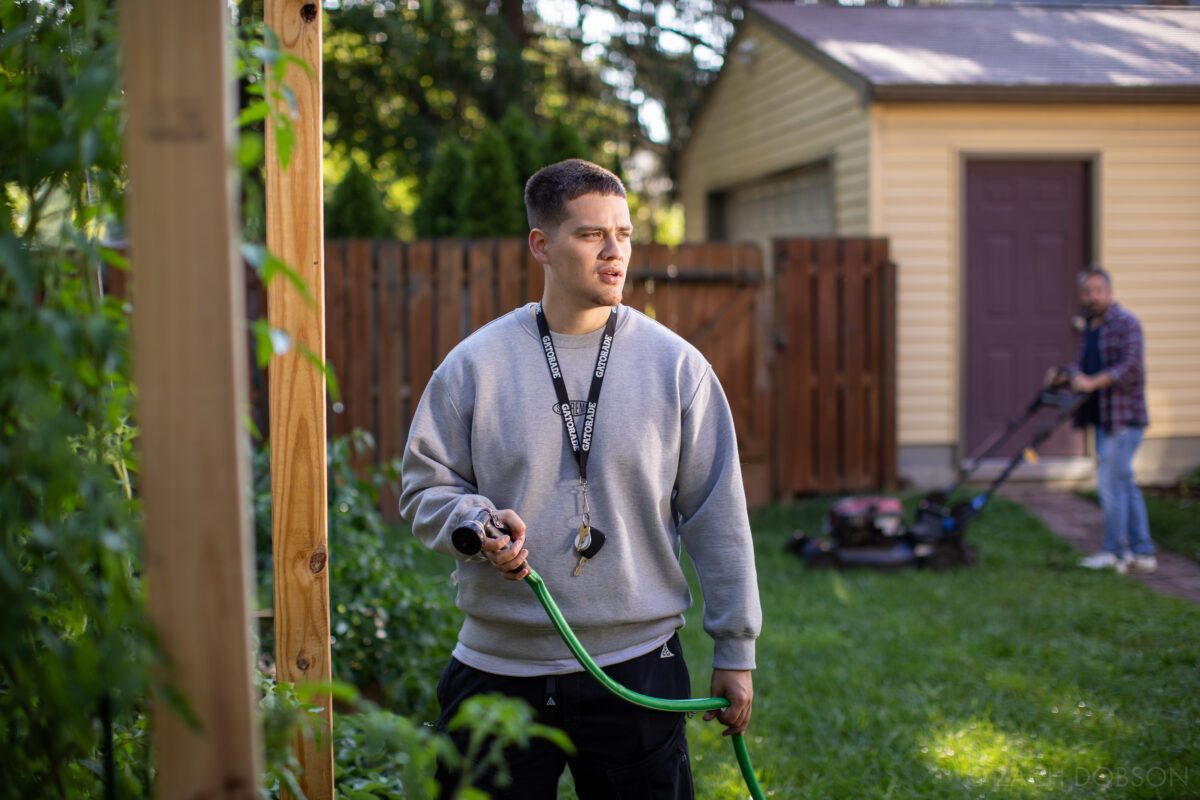 Dominic Espinoza – Grip
The Notorious D.I.T.
Thanks to the Digital Imaging Technician on set, Jose Perez, who's always a willing model and a talented photographer in his own right.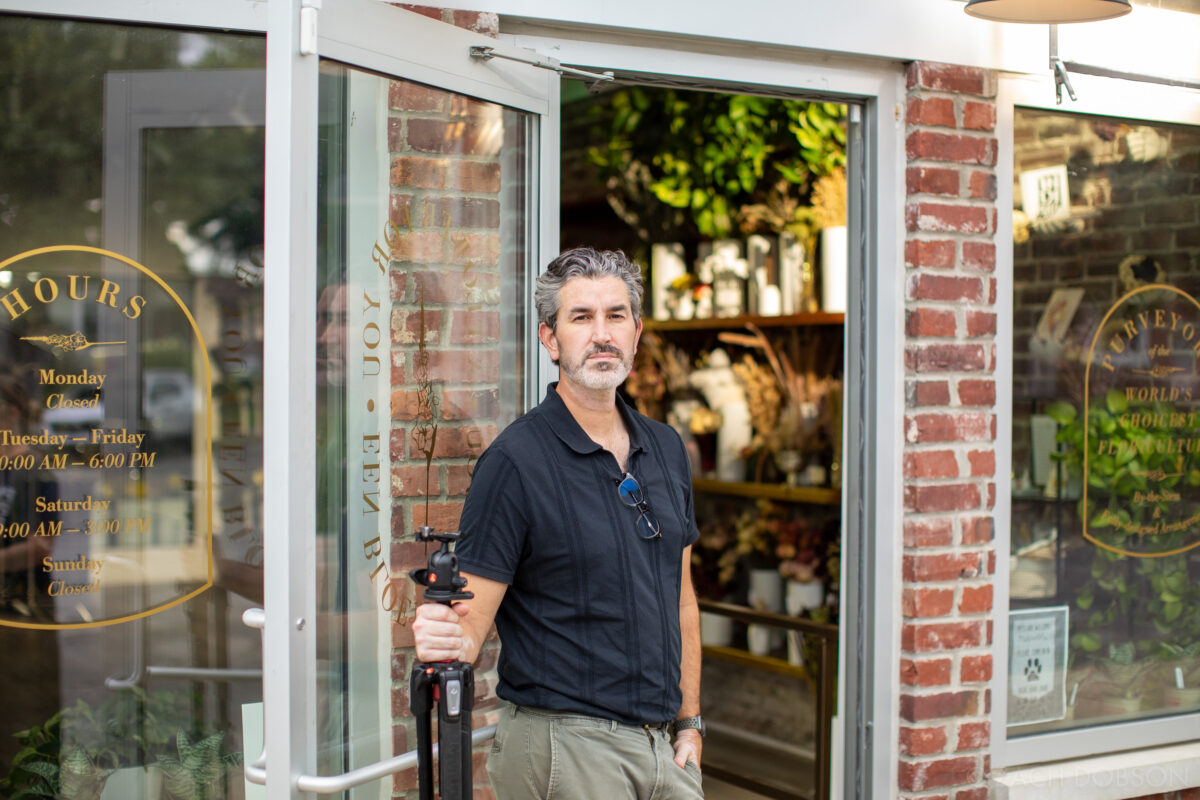 They've Got the Look
Aesthetic Artist Agency provided hair, makeup and stylist to keep everyone looking sharp, fresh, and not shiny.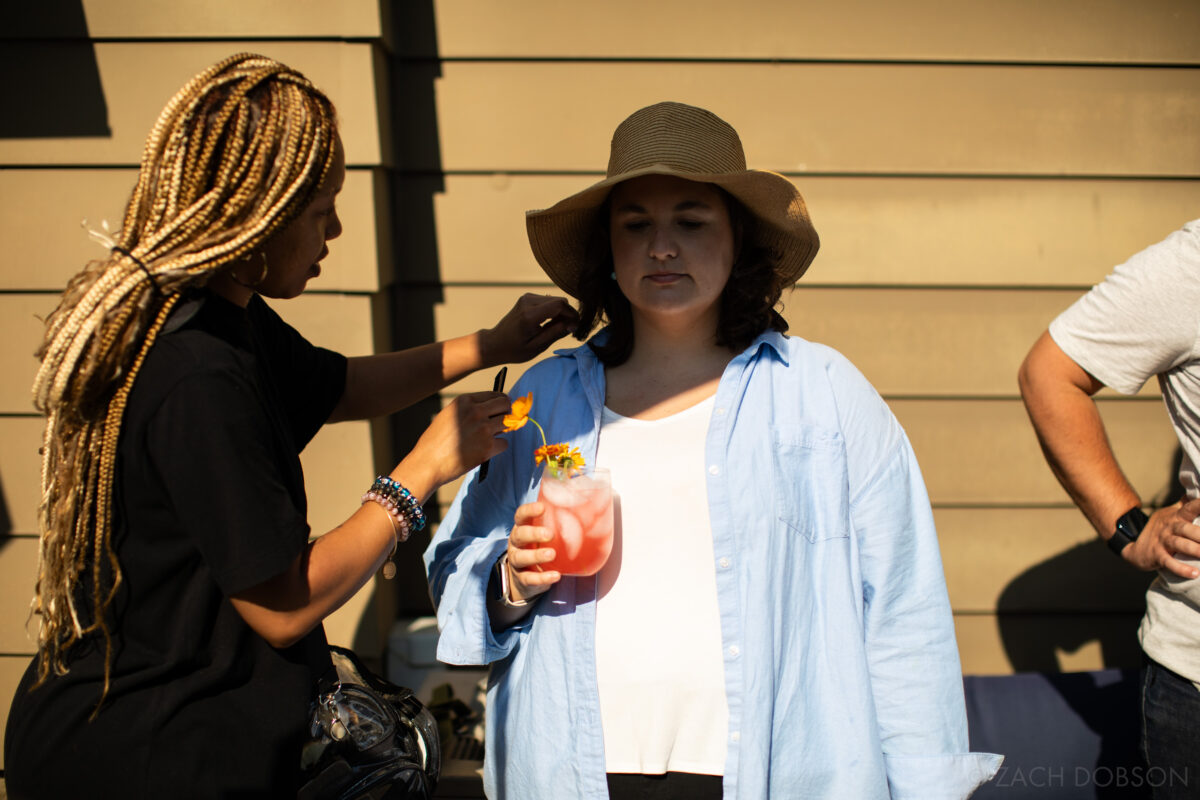 India Hall – Hair/Makeup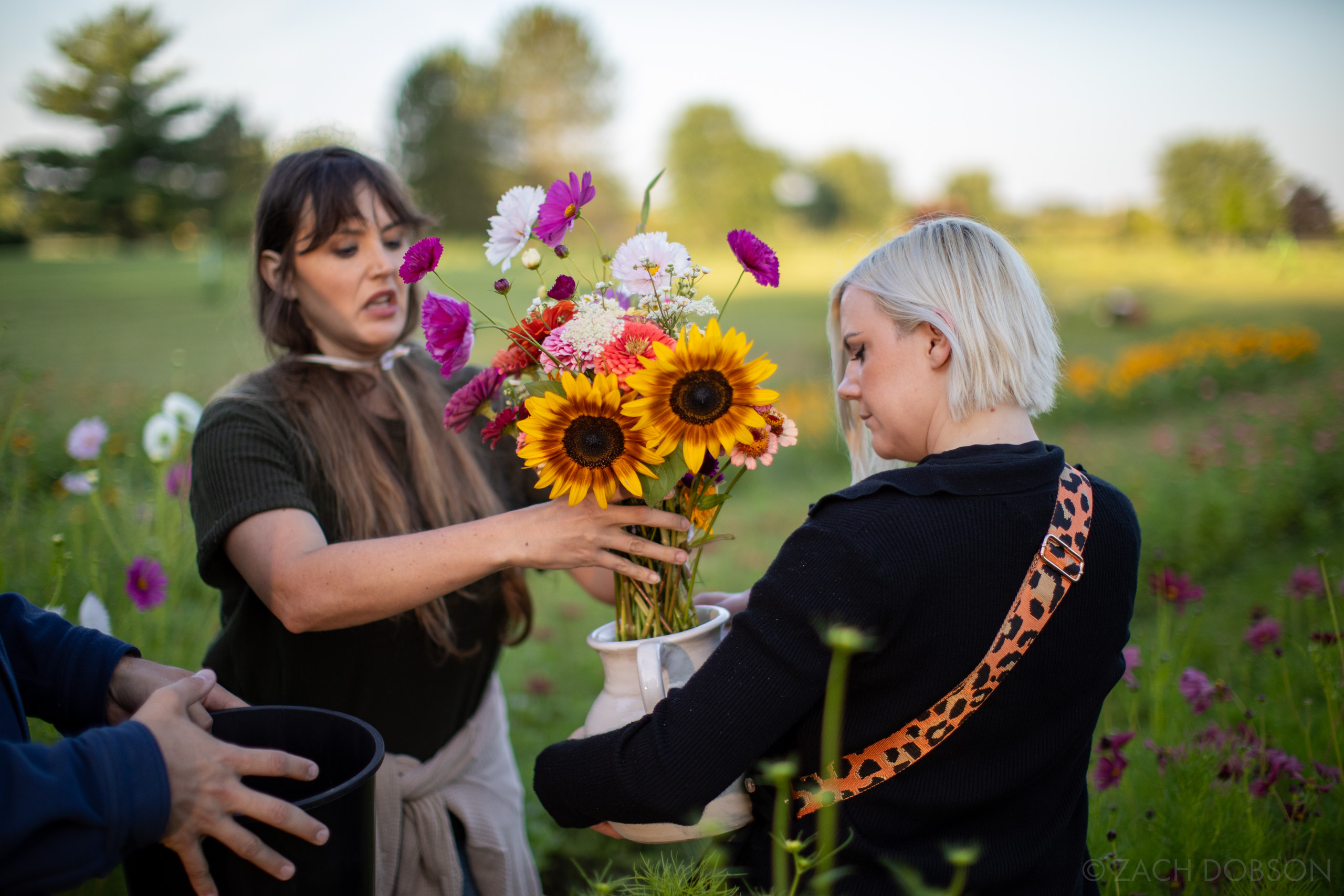 Wyn Sempsrott – Hair/Makeup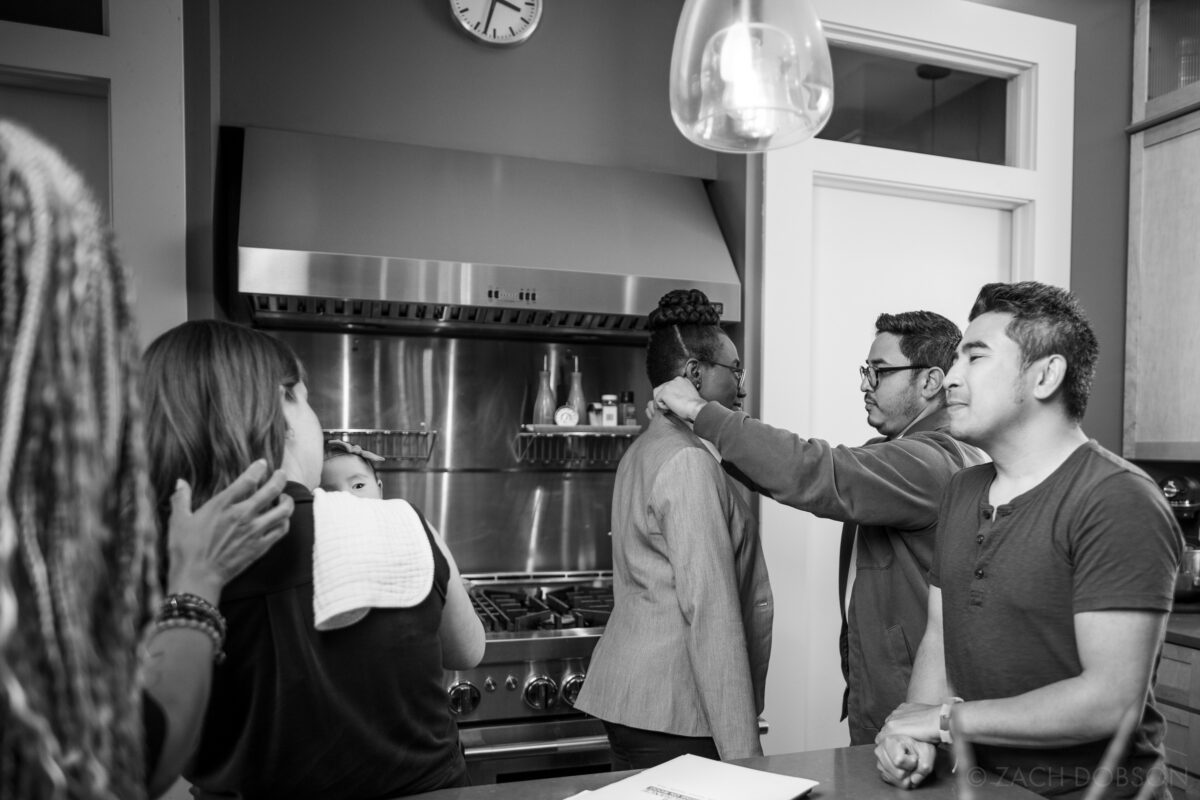 Christian Arrieta-Roman – Stylist
It's Me. Hi. I'm the Photog, It's Me.
I'm nearly always photographer and rarely a subject, so it's great to have a record of my existence. Thanks to Jose who took photos of me whenever he had a camera in hand.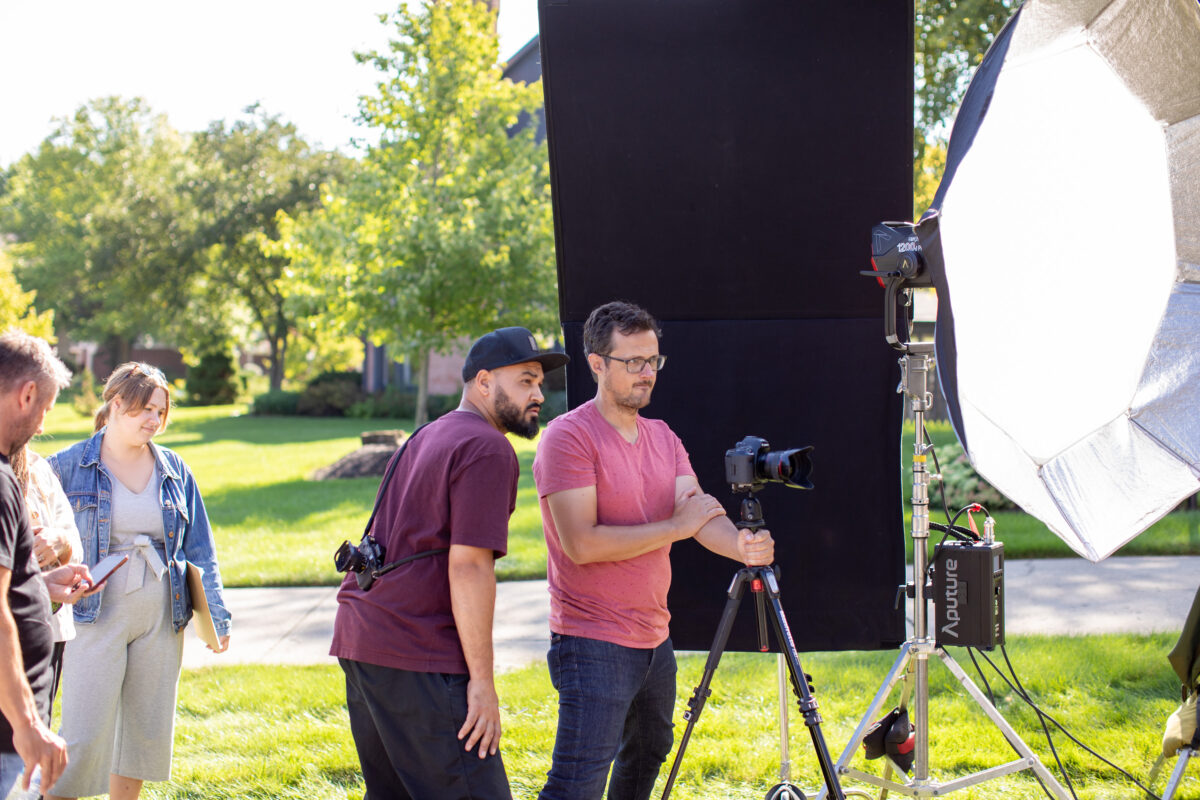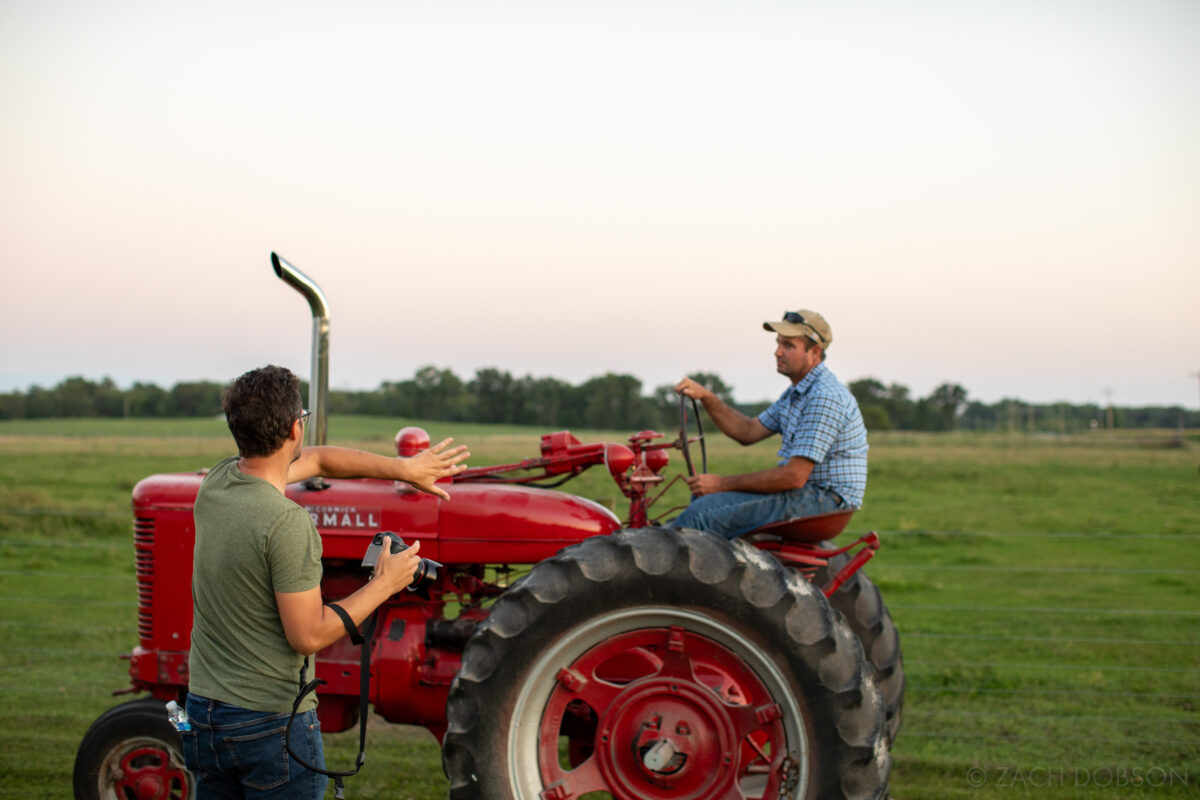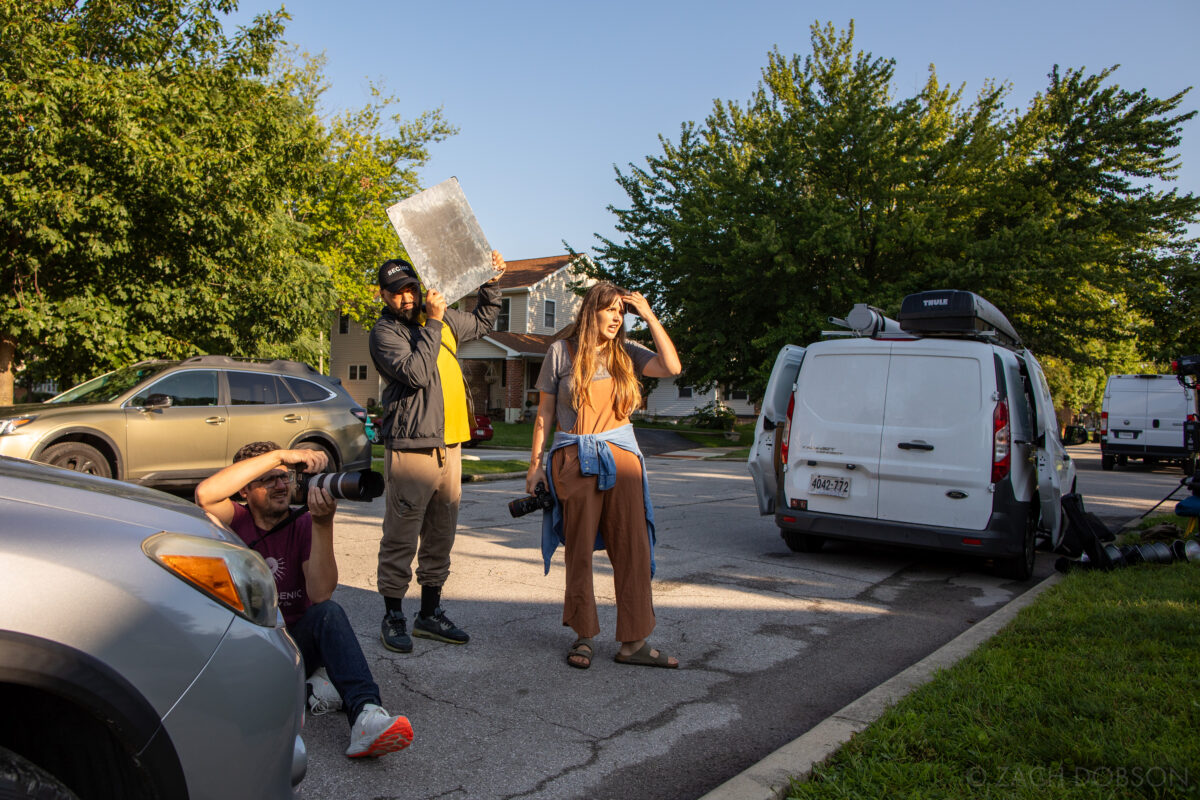 Early Morning Art
Getting to a rural location at 6AM lead to an opportunity for some artsy black & white shots as the crew arrived.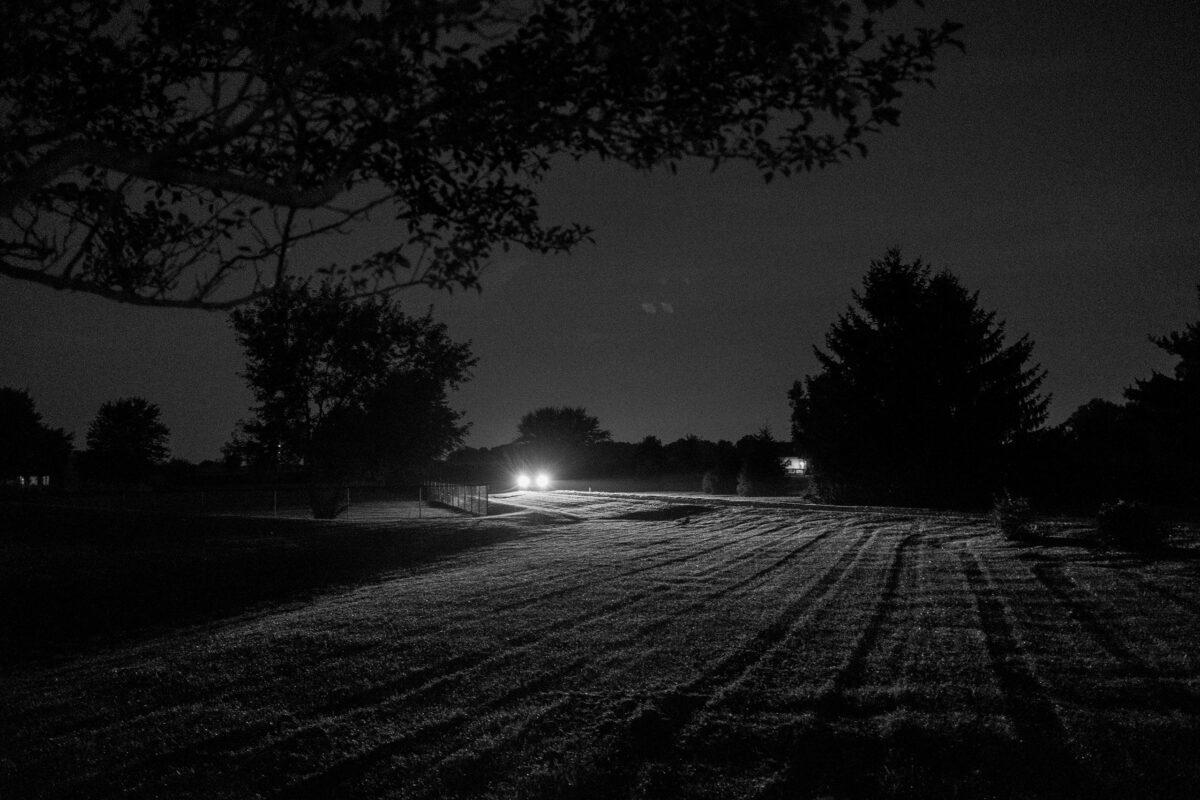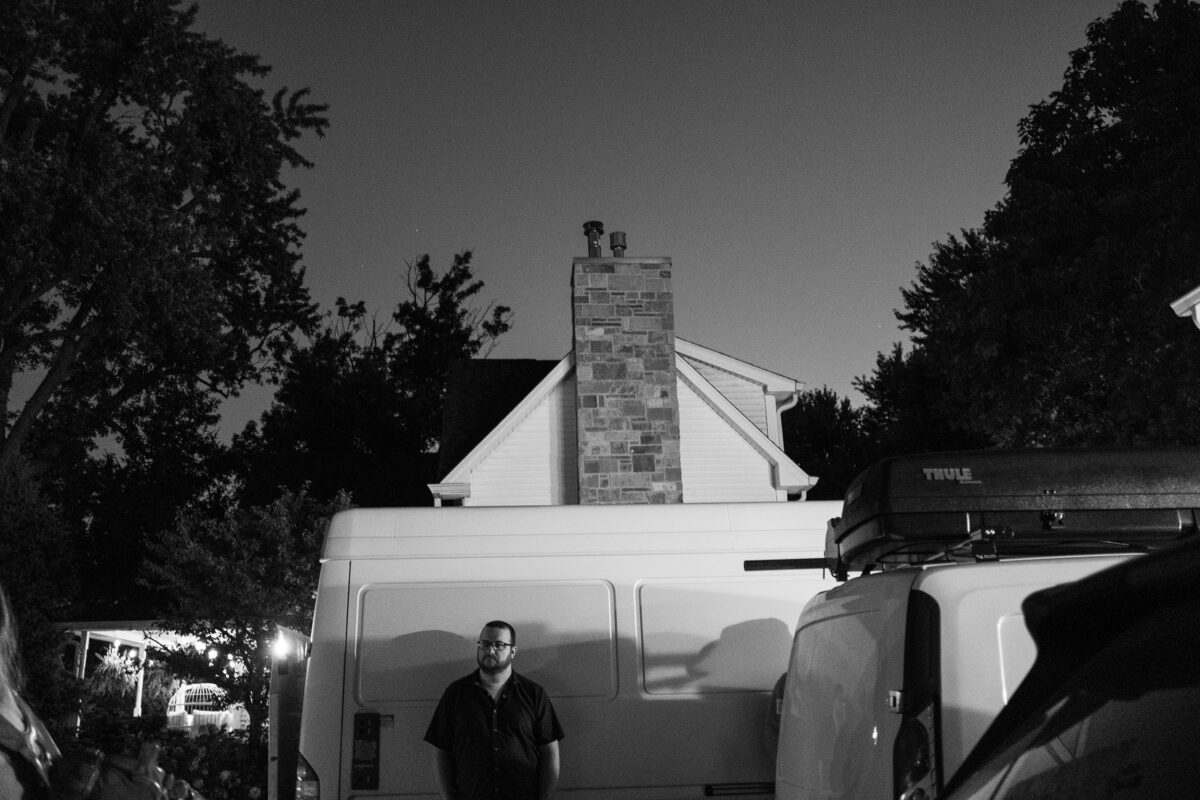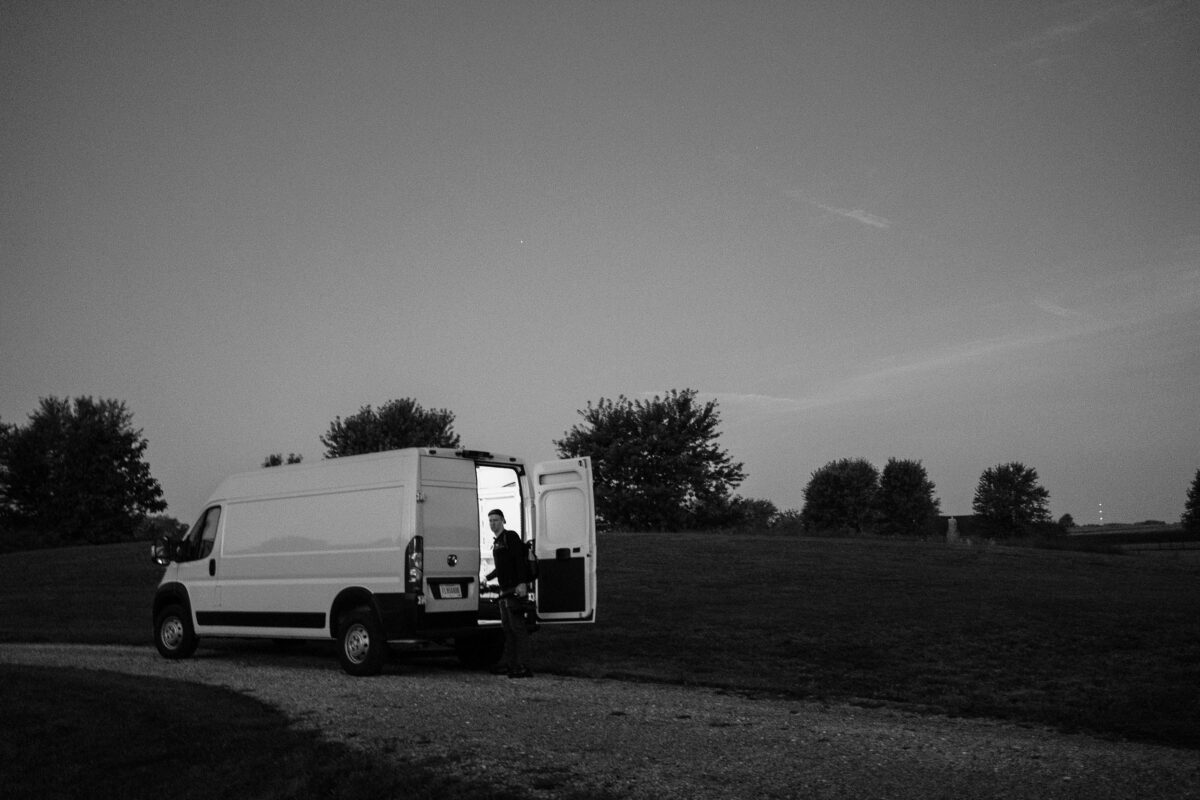 D'Ya Like Dags?
We had many lovely pups on and around set, so here are my favorite dog photos.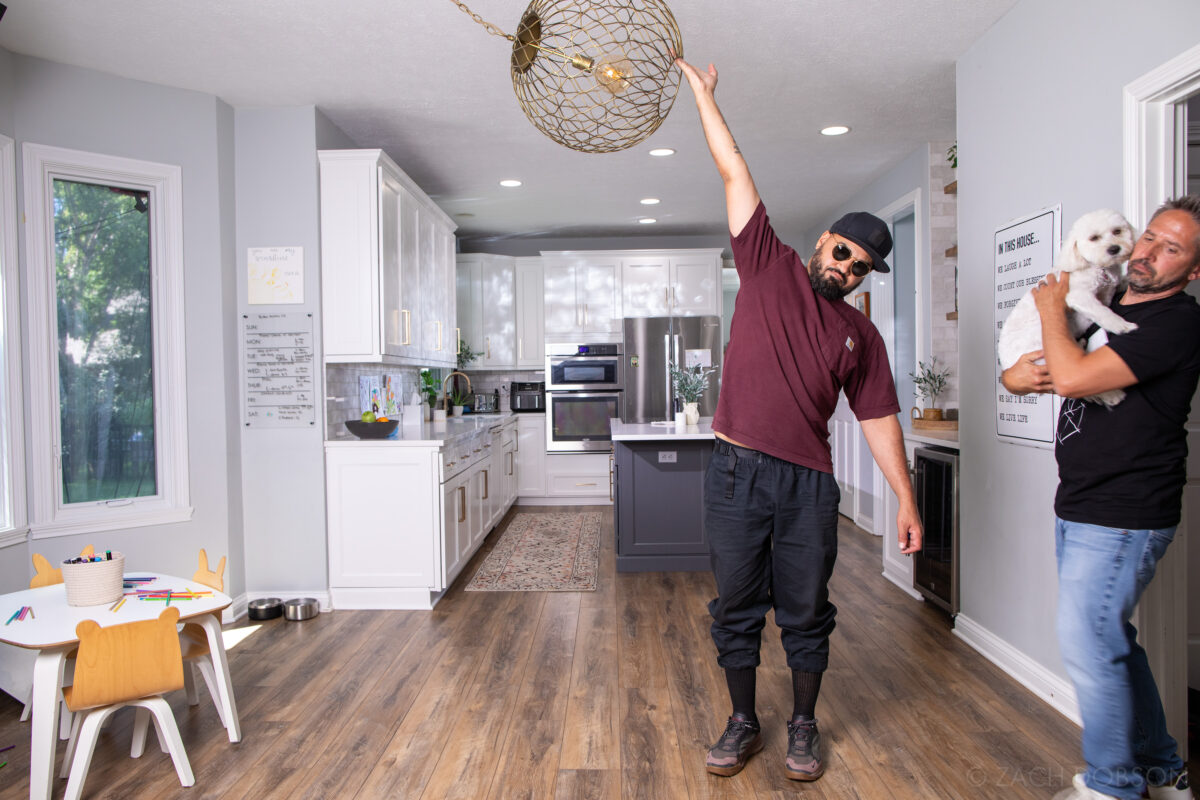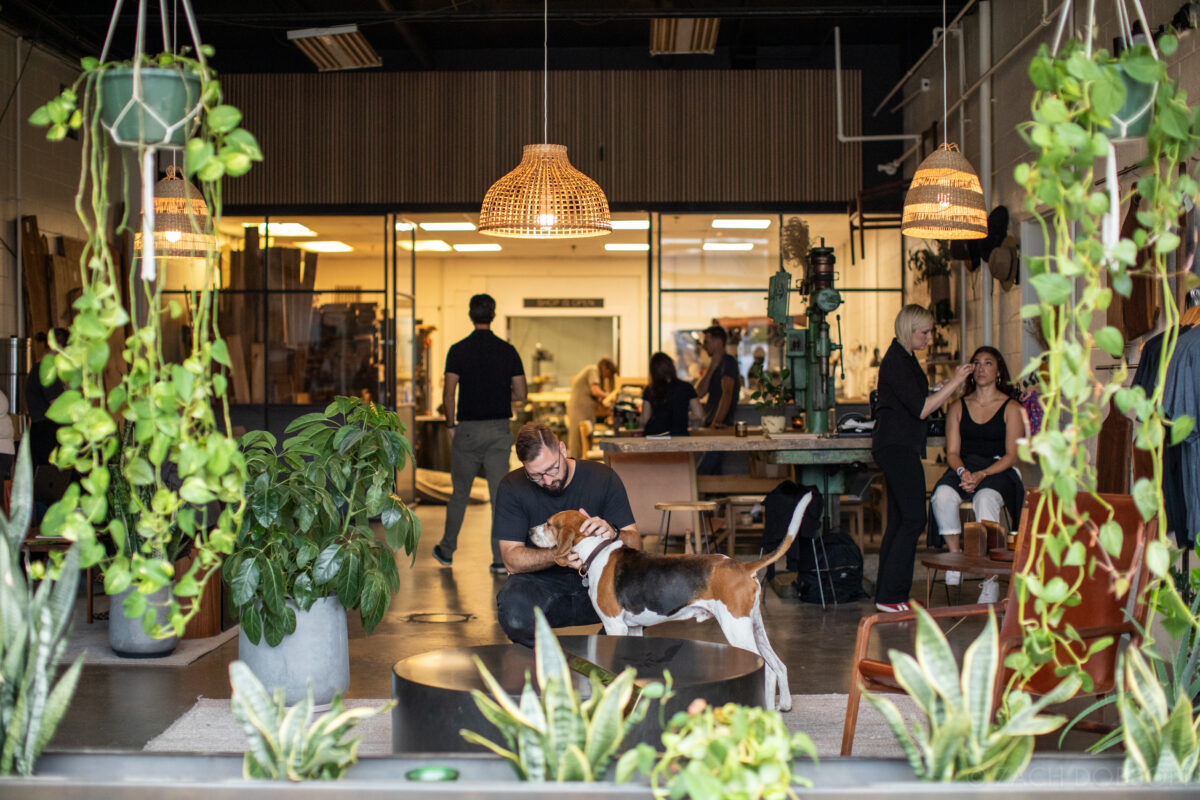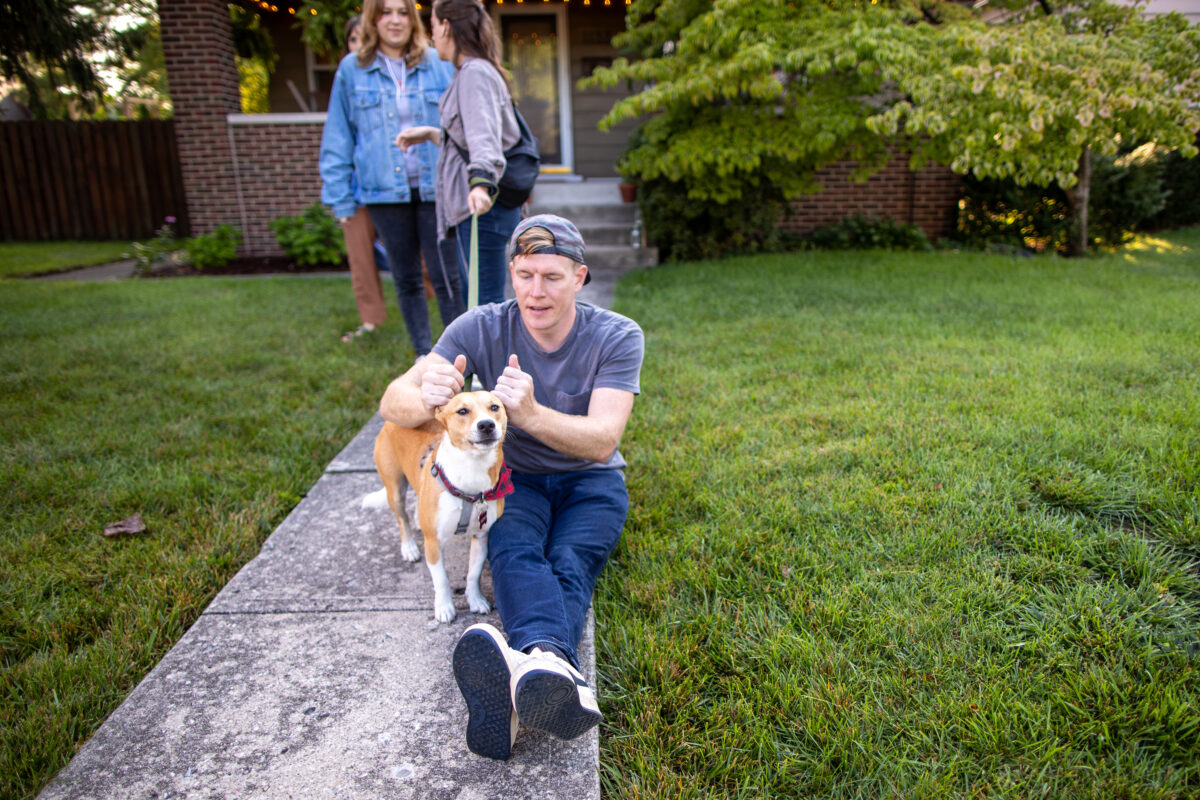 More Photos at Work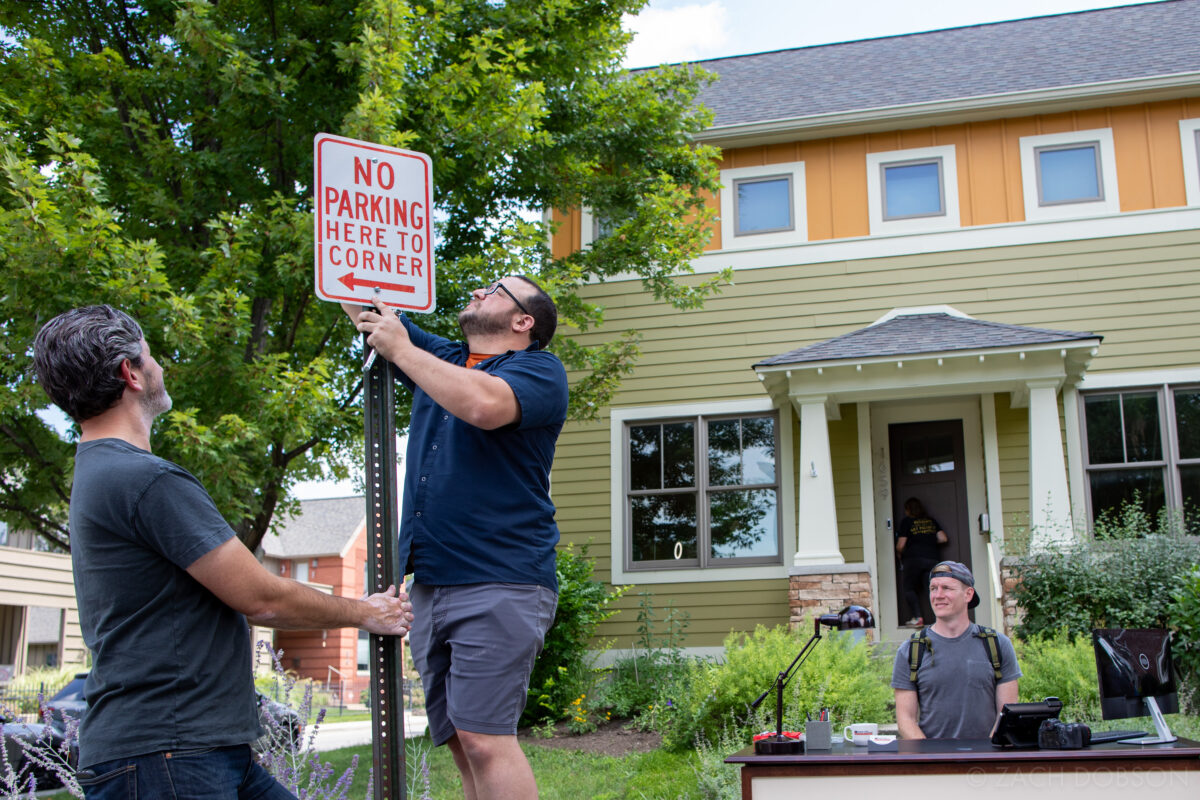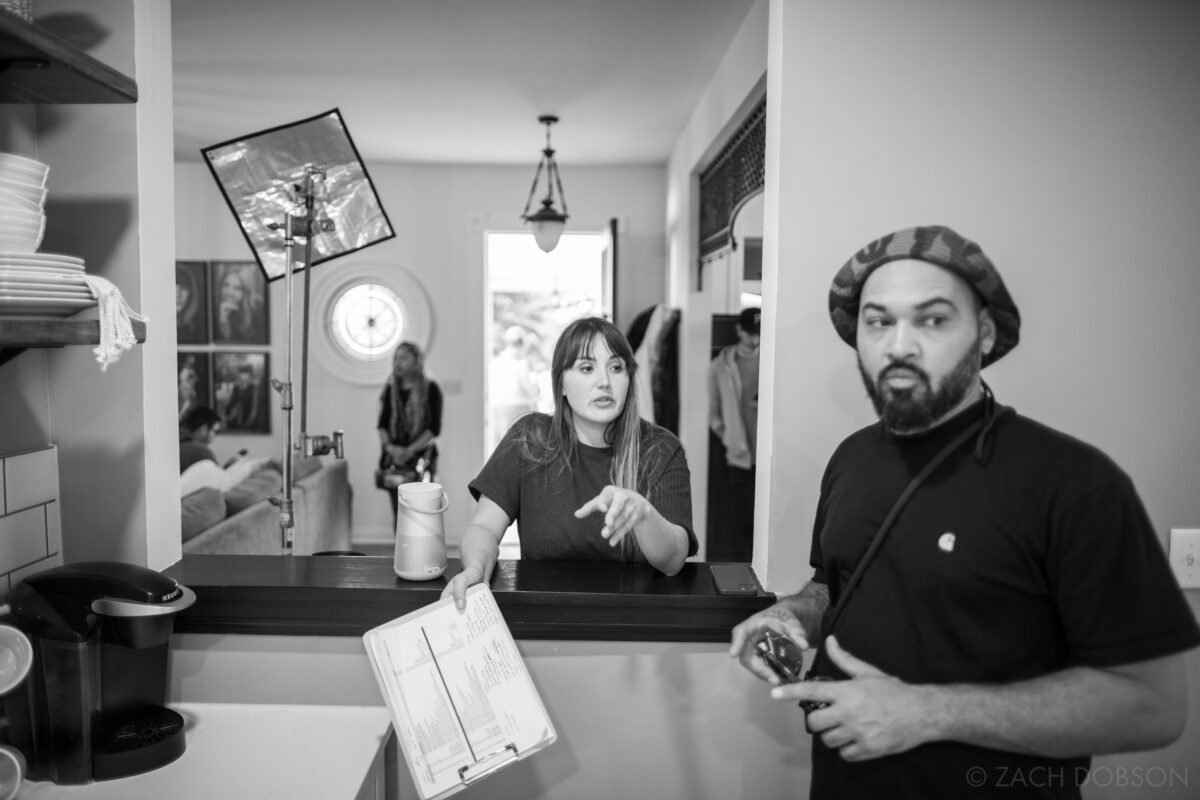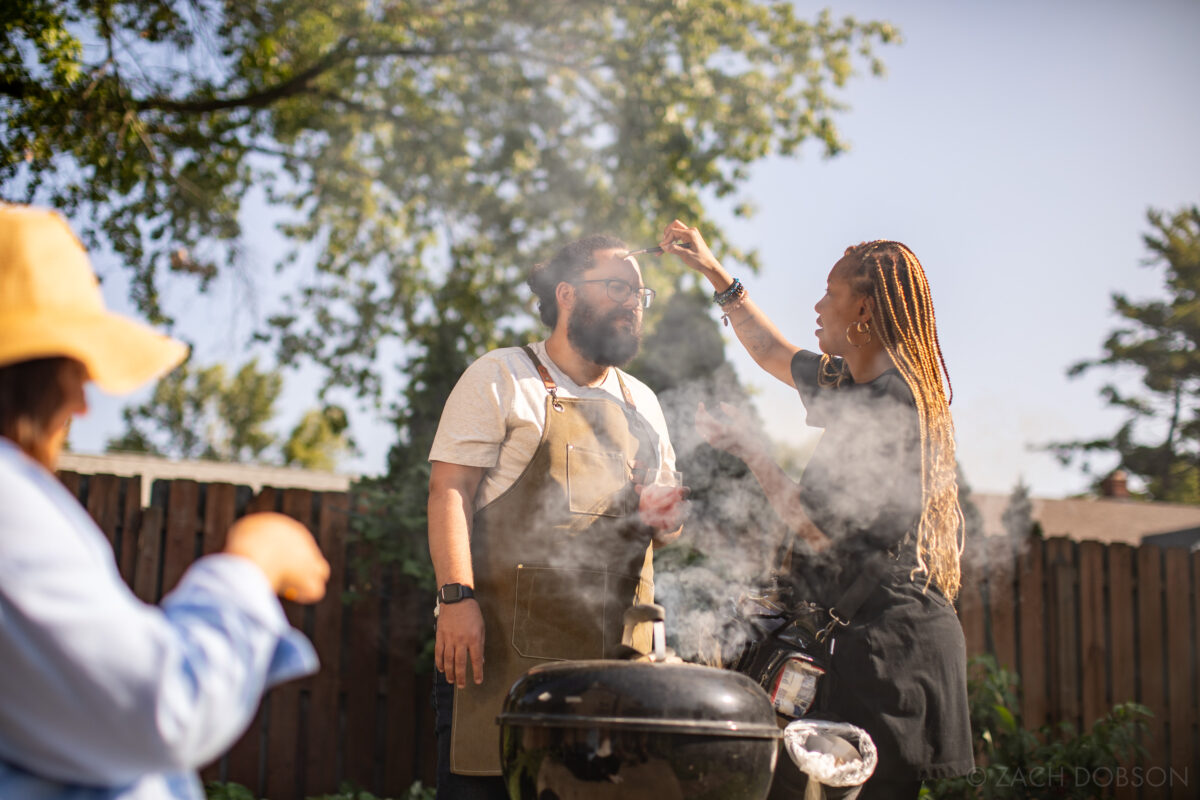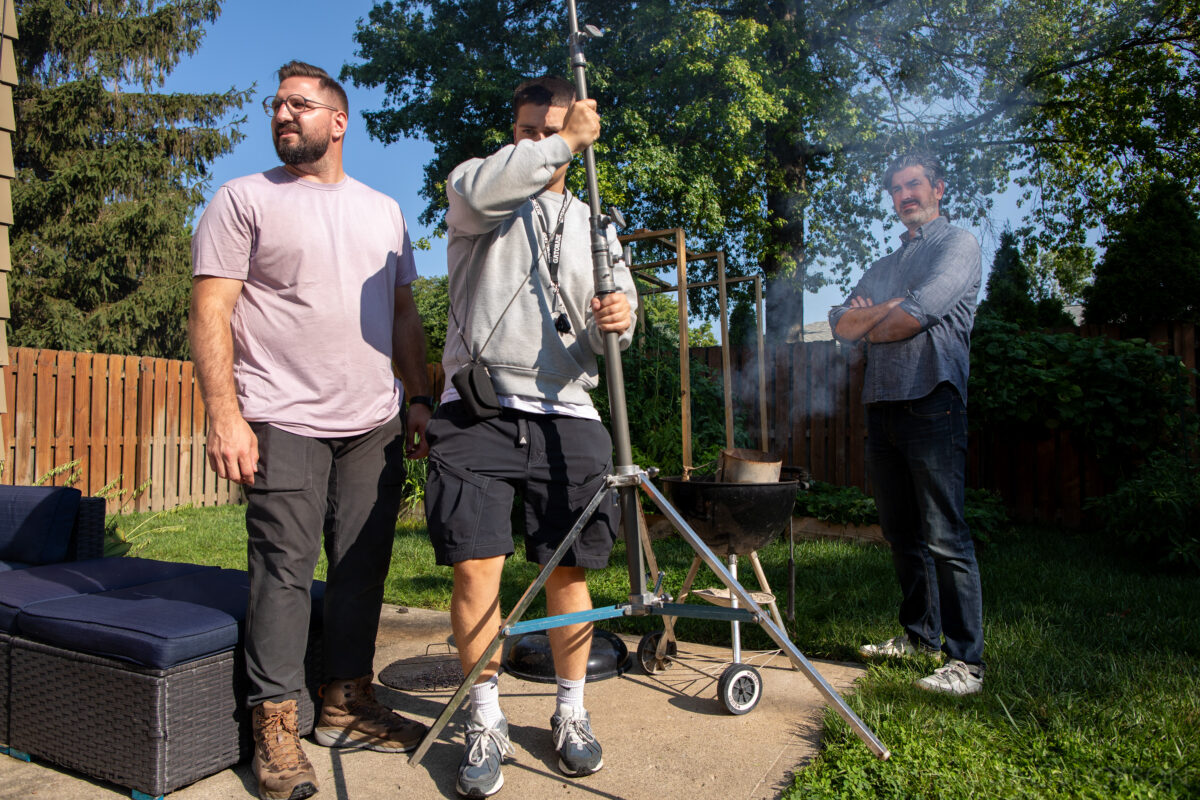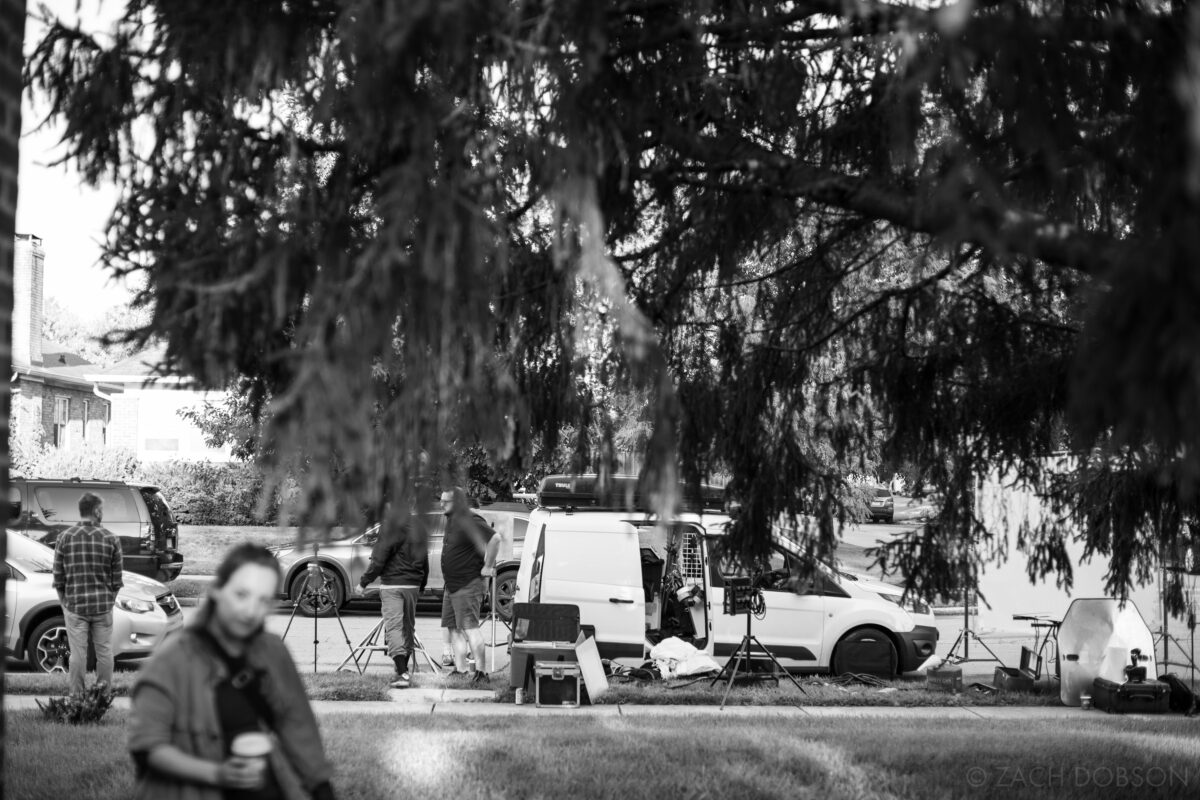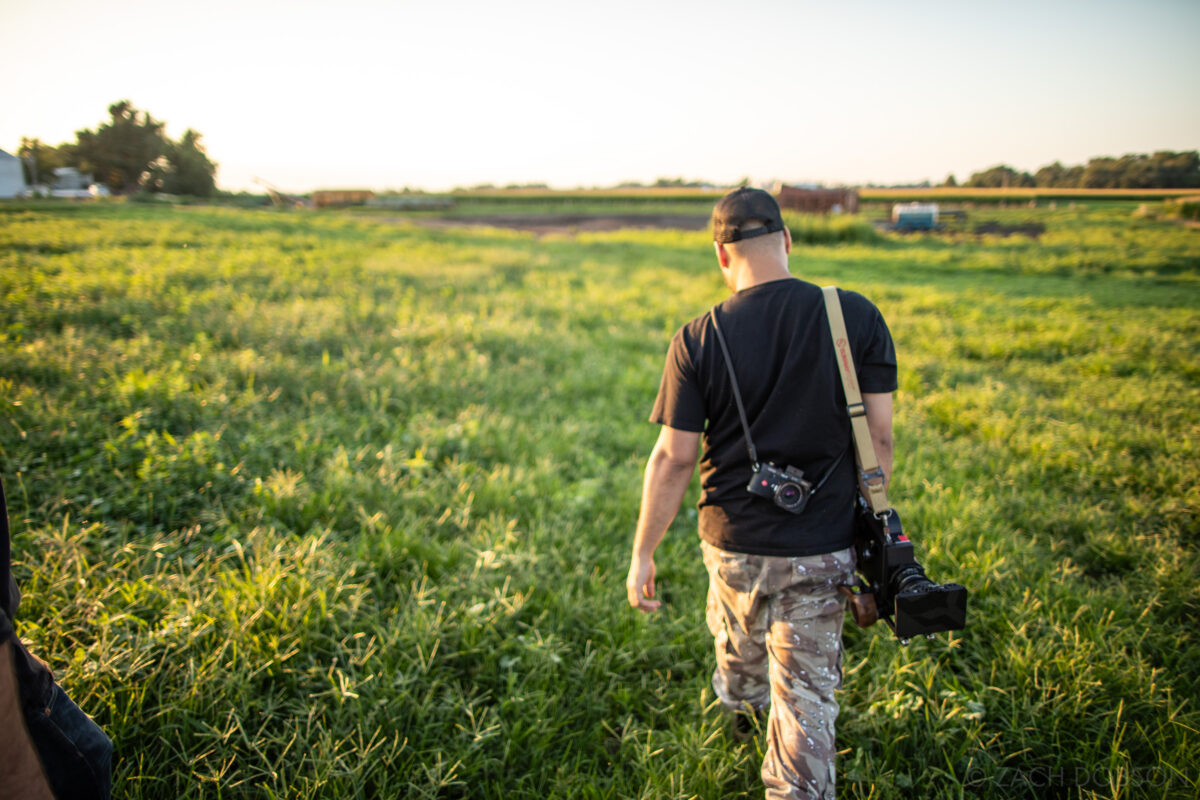 That's A Wrap
Looking forward to showing you results from this photoshoot soon!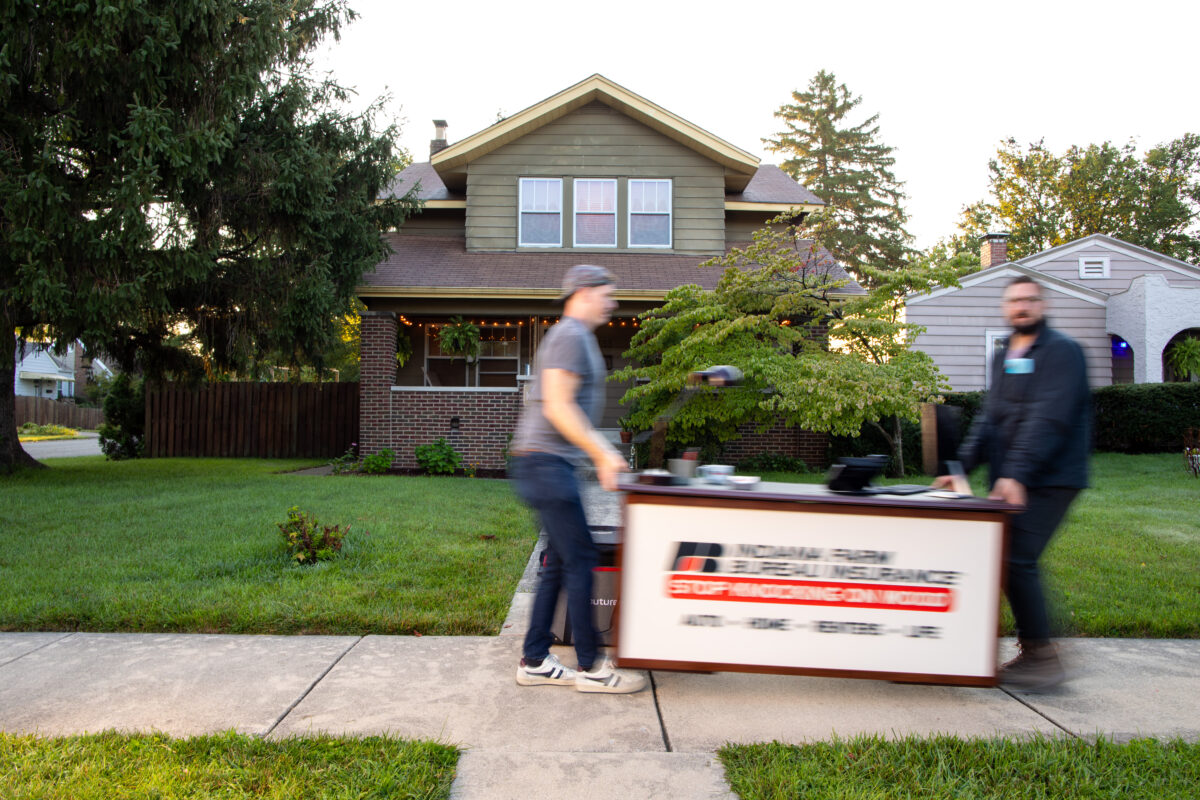 Related Posts
To see more behind the scenes photos from a commercial photoshoot (this time on a film production), head to this blog post.
To learn more about how I approach a commercial photoshoot, check out this aptly titled YouTube video from a recent project…