Introducing 18th Street Indy! After much anticipation, one of my favorite brewers has come to town.
I like big, bold beers. IPAs are great, but why not make it a double? I want a stout so dark that it absorbs the light around it. I'll take a sour beer, too. I don't mean tart. I mean, full-on SOUR!
That's why 18th Street beers are for me. They have bold flavor in spades. Have you tried any of their beers yet? If so, let's talk about it in the comments.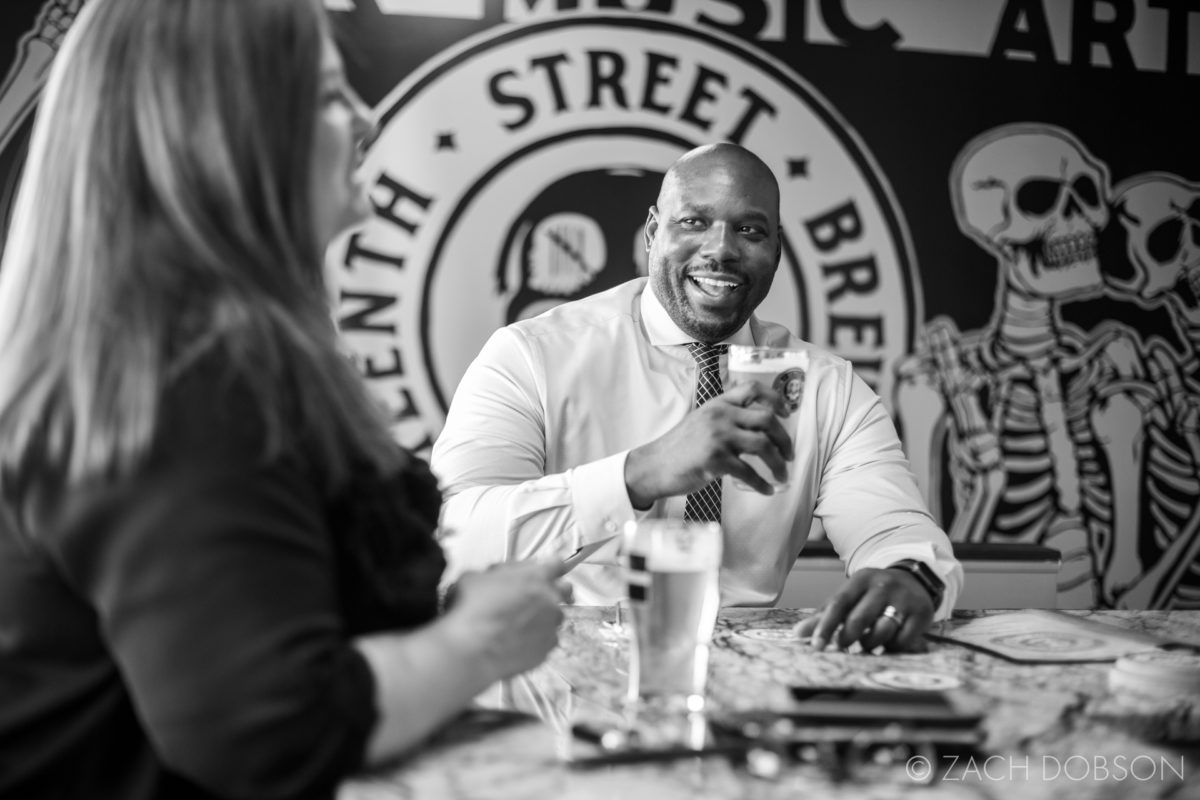 18th Street Brewery is based in Hammond, IN and has been winning major awards since 2013. Just last year they won Best Brewpub in the U.S. in a USA Today reader's poll.
Last week I stopped in to check out the vibe and take some photos of the new space. A decent crowd for a Thursday afternoon plus a rare sunny day throwing out some good light combined for a nice set of images.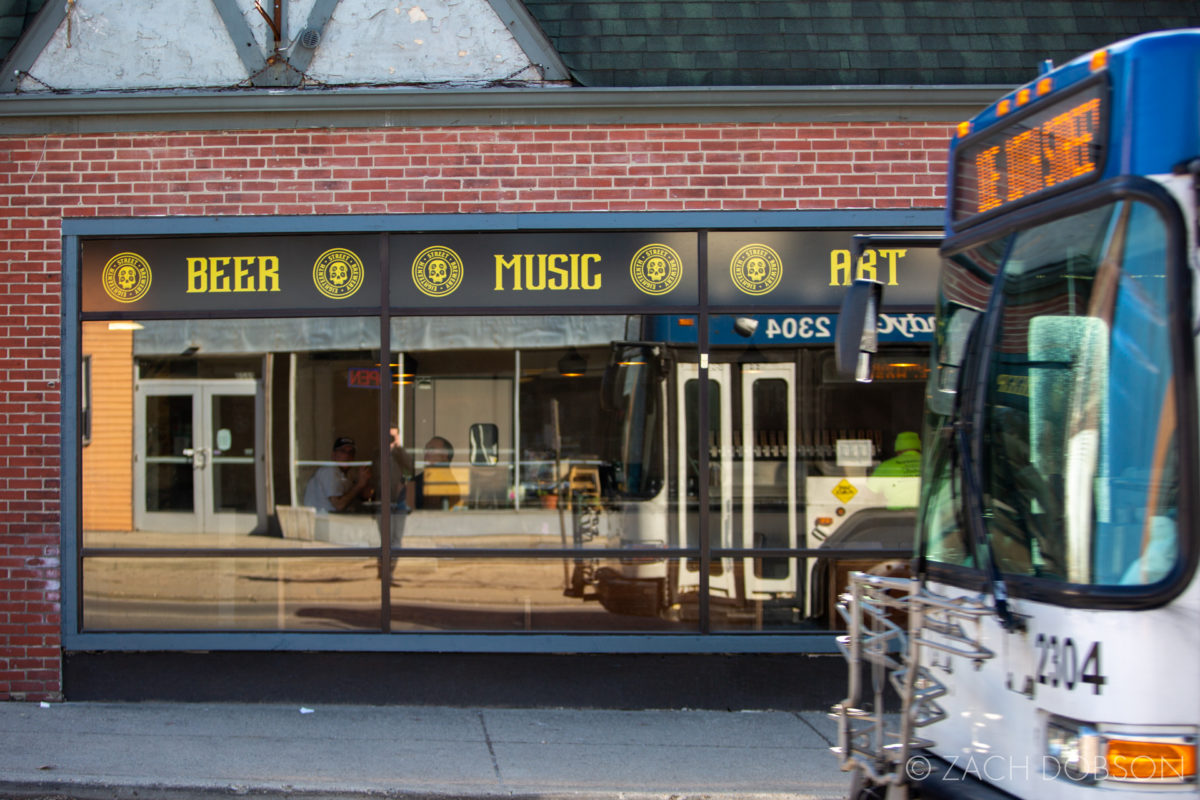 Muckrock the Casbah
As an added bonus, a rad mural by Jules Muck, the Venice Beach artist known as muckrock adds some flash to the side of the building that makes it stand out on the block.
While you're over on Instagram checking out muckrock, give us a follow as well. We'll follow you back so we can talk more about beer and art and whatever else is interesting.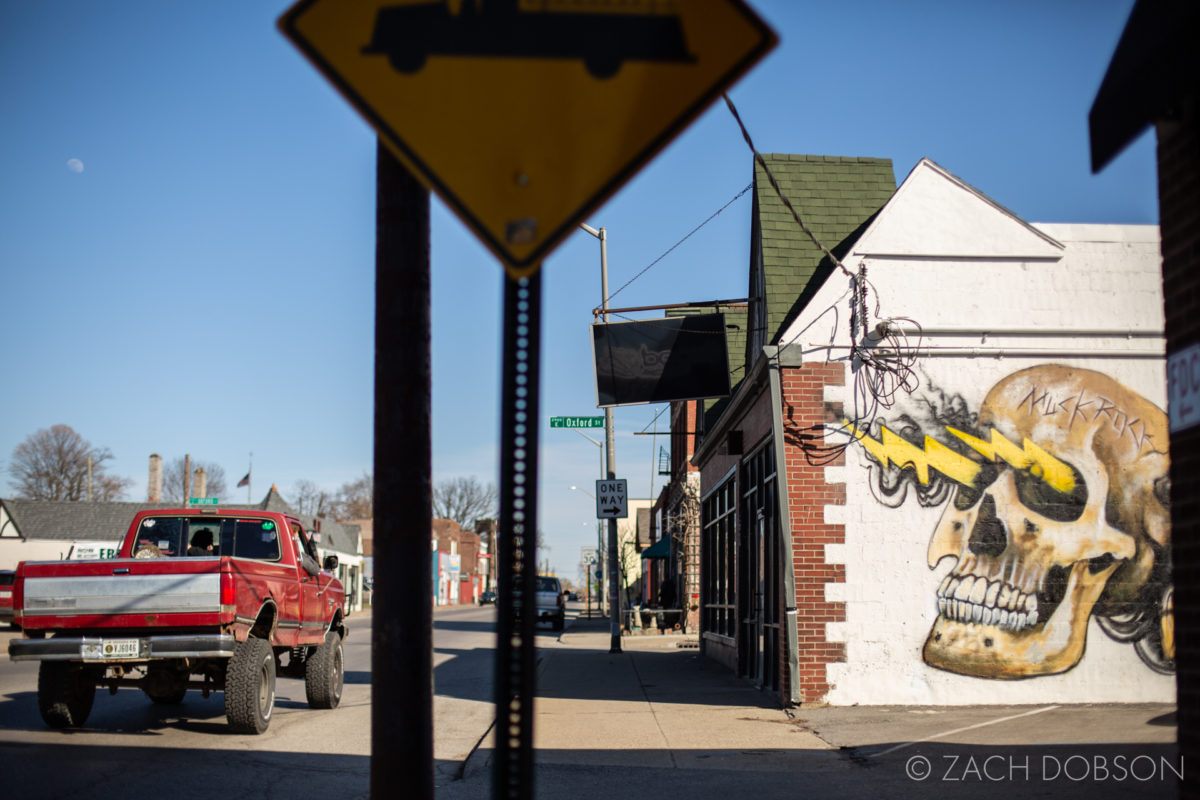 Say Hello…
…to Ty, Courtney and Bo; three good folks you might see on your visit. Tell them you saw these photos online and you just had to come in for a visit ASAP.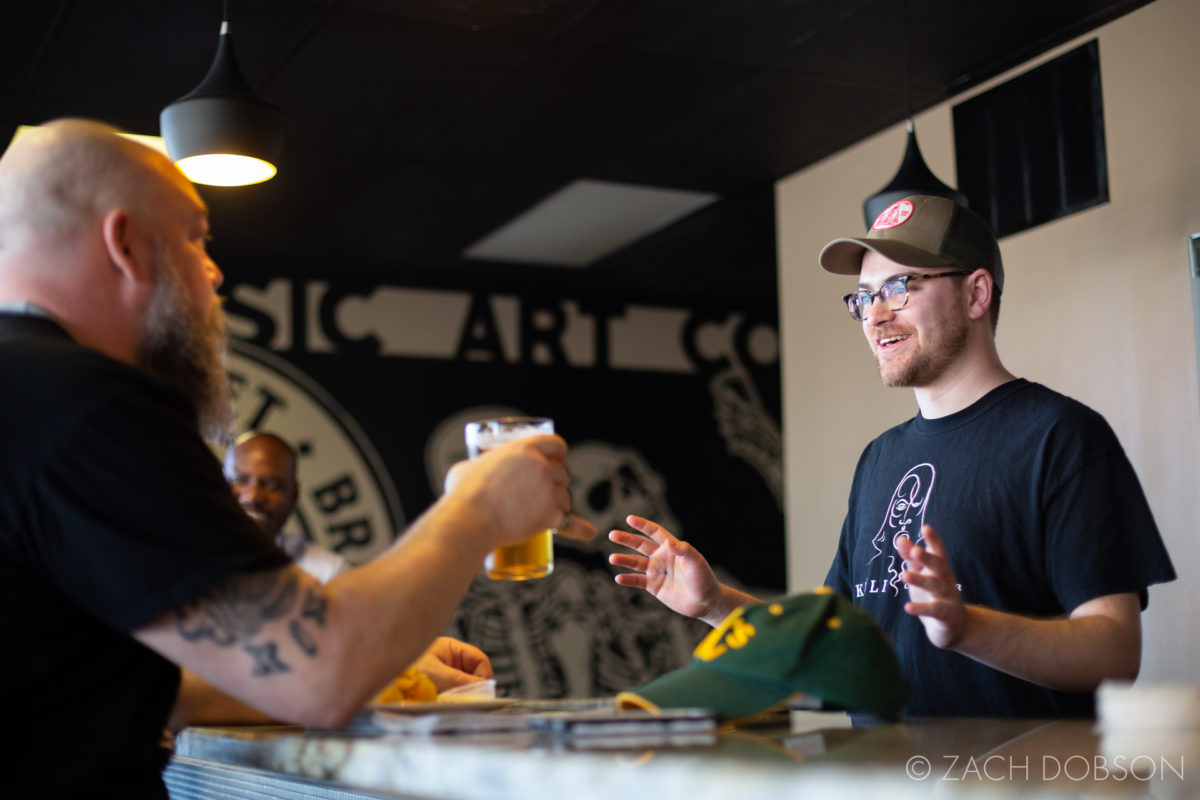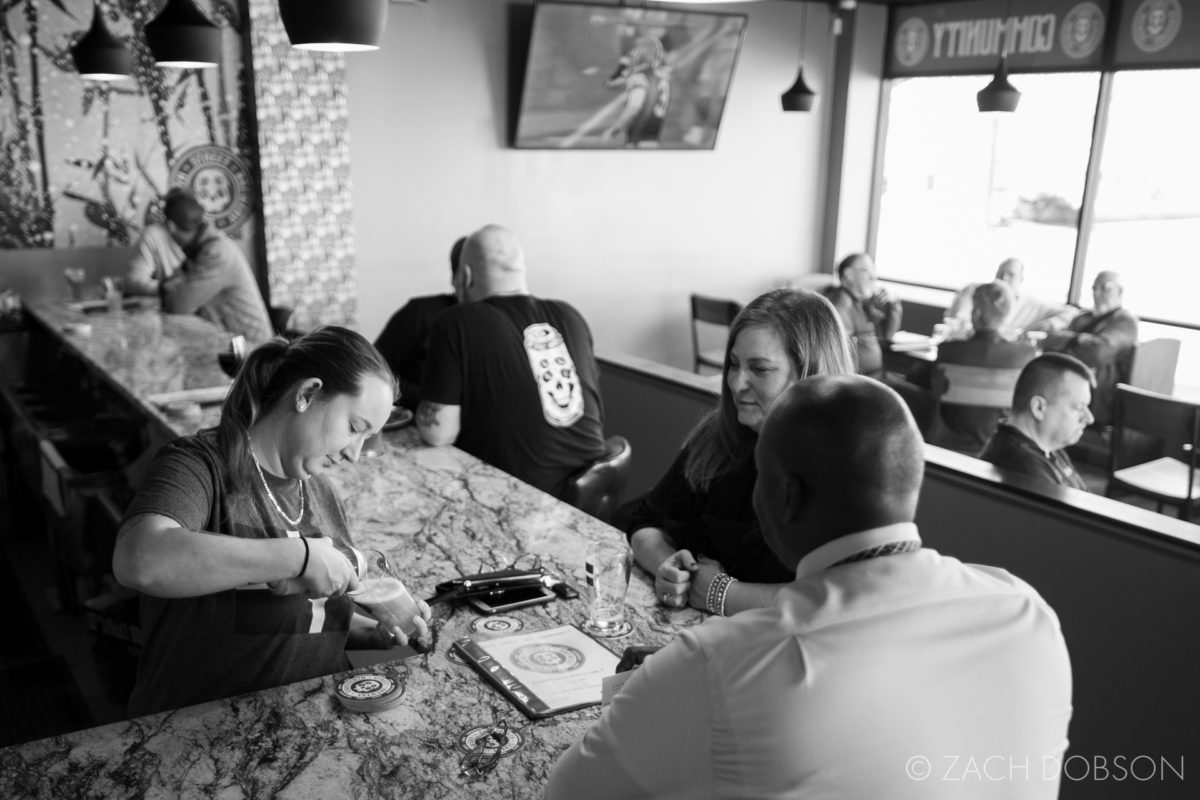 Related Stories
Hey, believe it or not, 18th Street Indy isn't my first beer-related story. Here are some posts about brewing, an artist who designs labels and some more awesome murals…