Work Truck Week in Indianapolis is always a joy to photograph. This year was my fourth time documenting these big big trucks inside the Indiana Convention Center.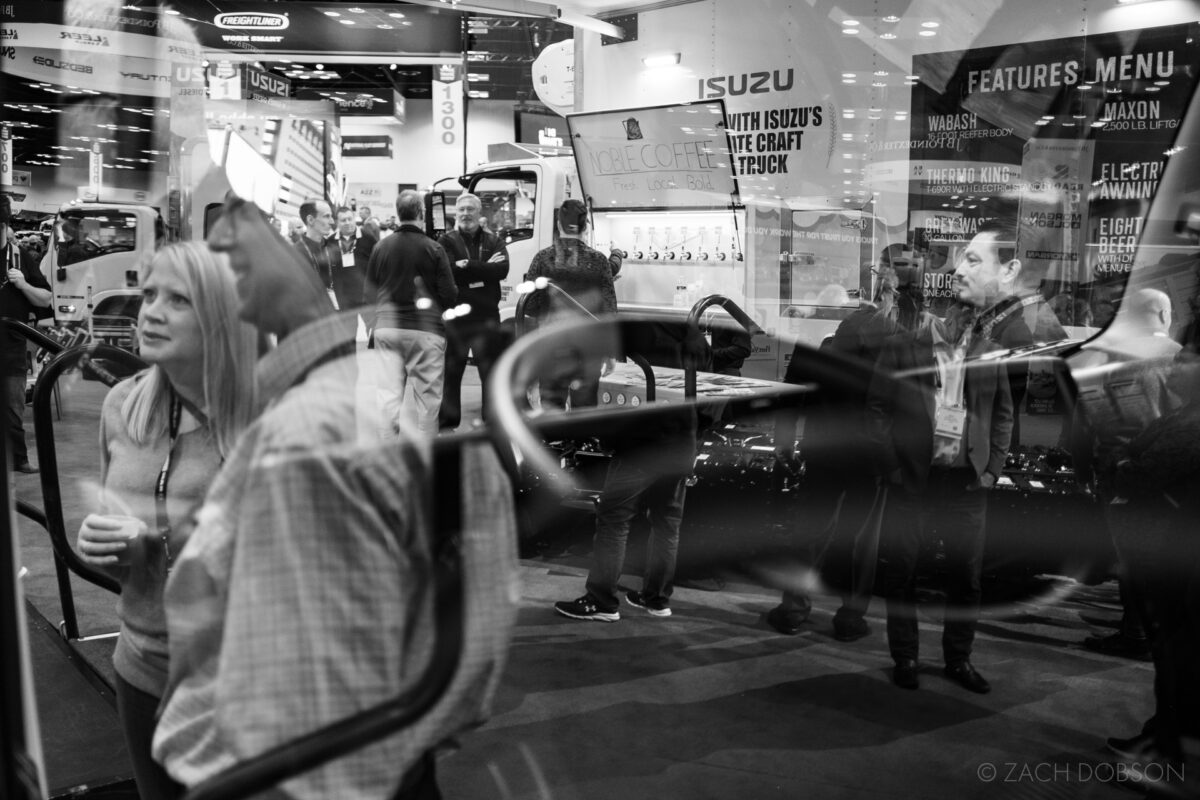 What I Look For
When I take photos, I like to look for scenes and moments that are out of the ordinary. If something makes me stop and look twice, I know other people will find it interesting, too.
Work Truck Week in Indianapolis has so many photo opportunities that meet this criteria. First, there's simply having these giant machines indoors. It feels odd.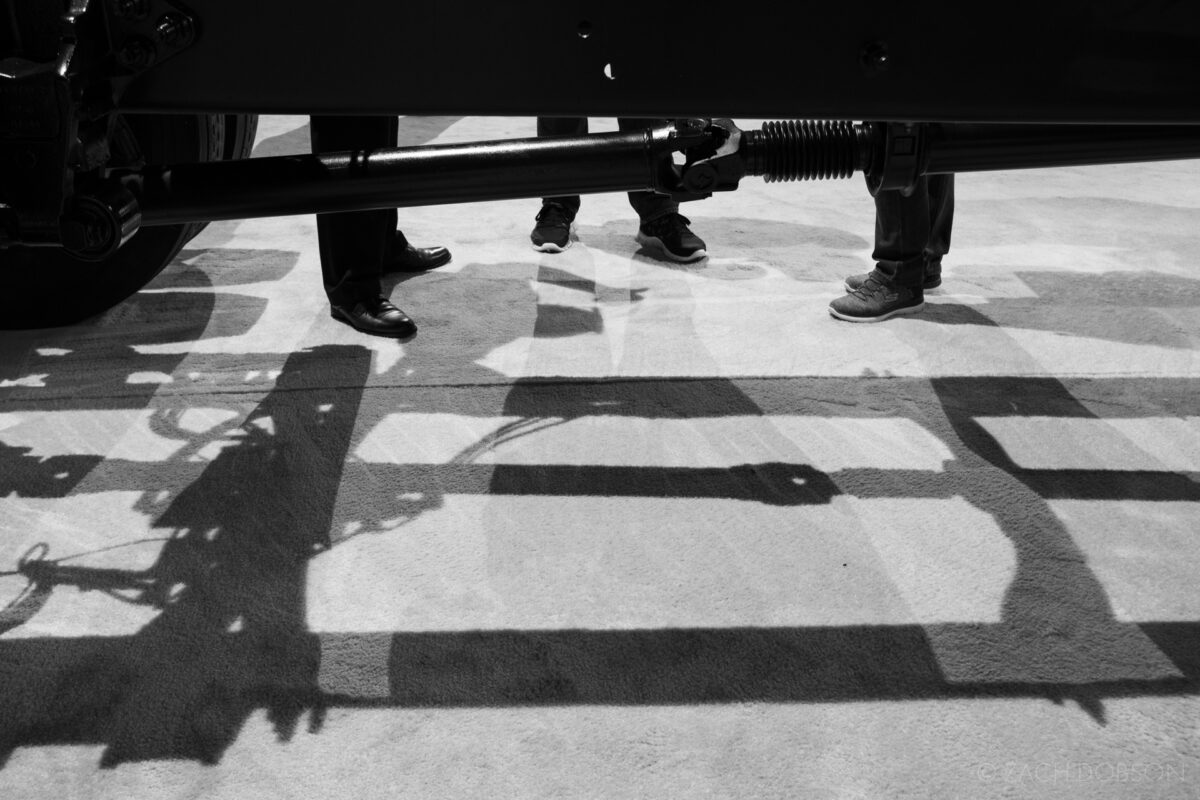 Secondly, these are work trucks, so they're made to get dirty and beat up, but the trucks here are absolutely pristine. Not a spot of dirt or dent is seen anywhere.
Add to that the office-like environment with carpet, business-casual attire, and fluorescent lighting, and you have quite an interesting scene!
Work Truck Week in Black & White
I prefer to focus on black & white photos here because it allows the light, shadow, lines, and compositions to stand out without the potential distraction of color.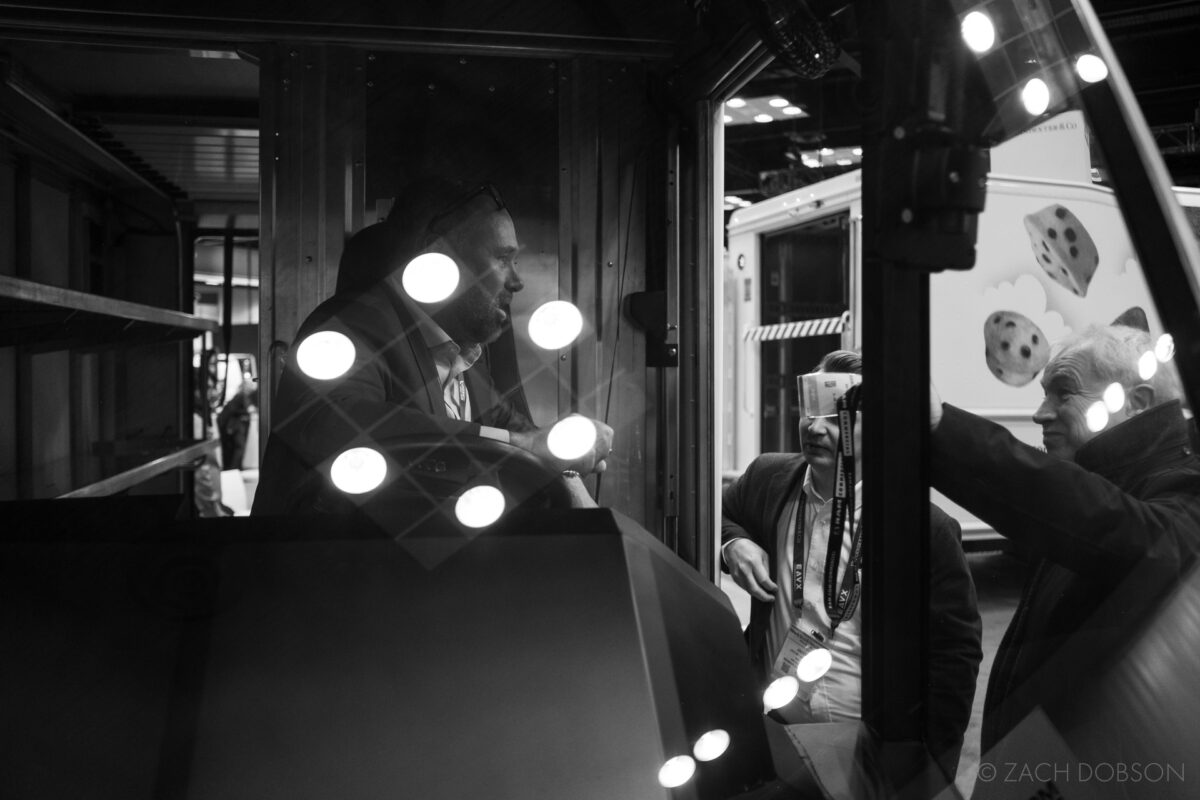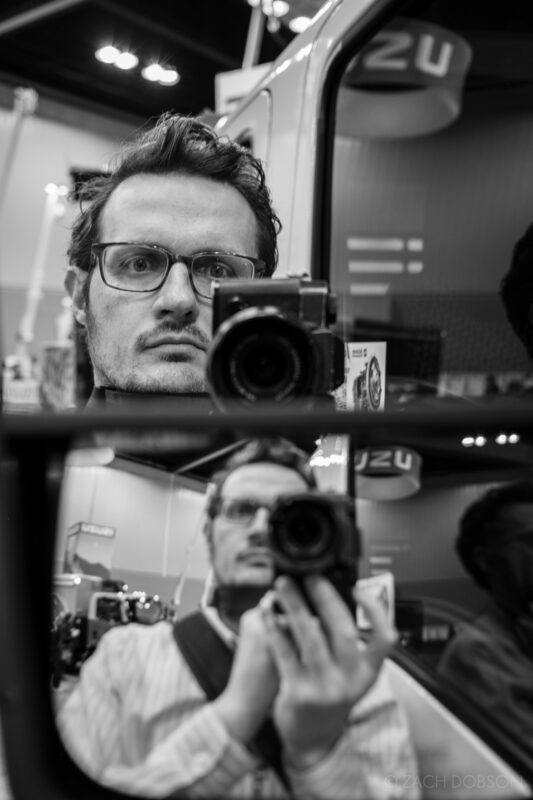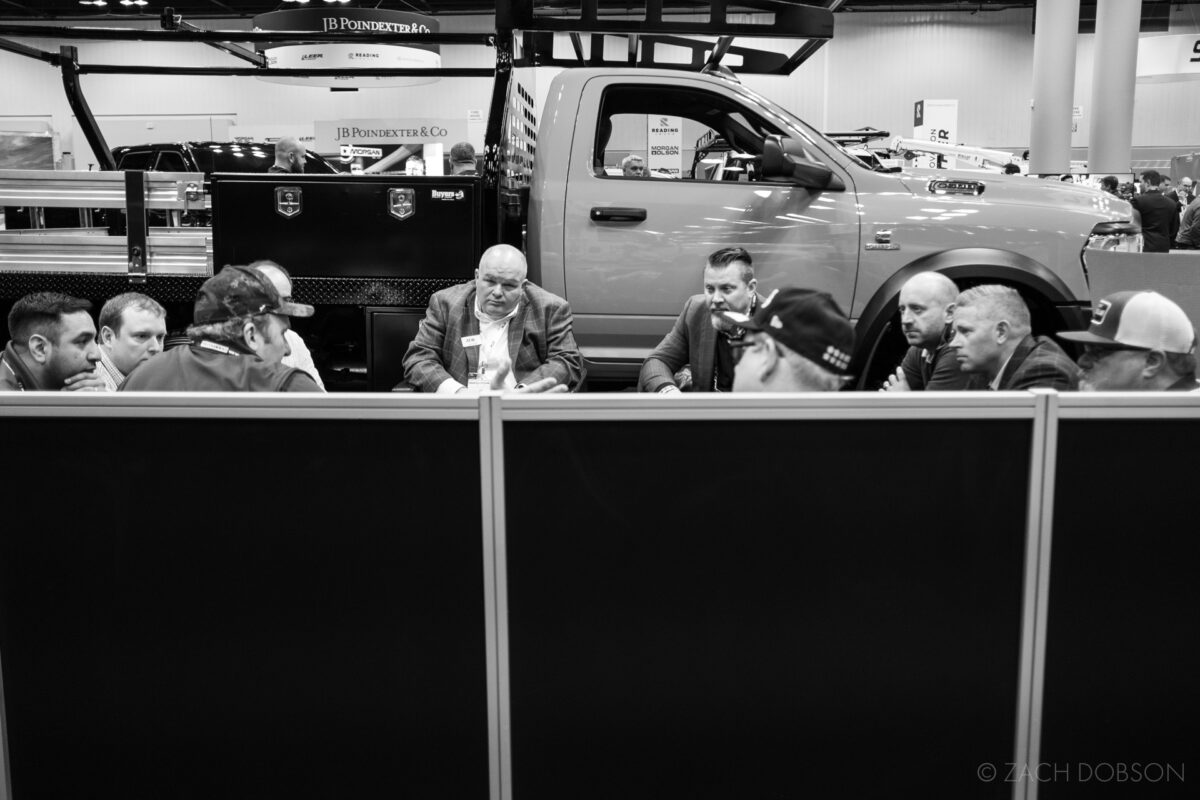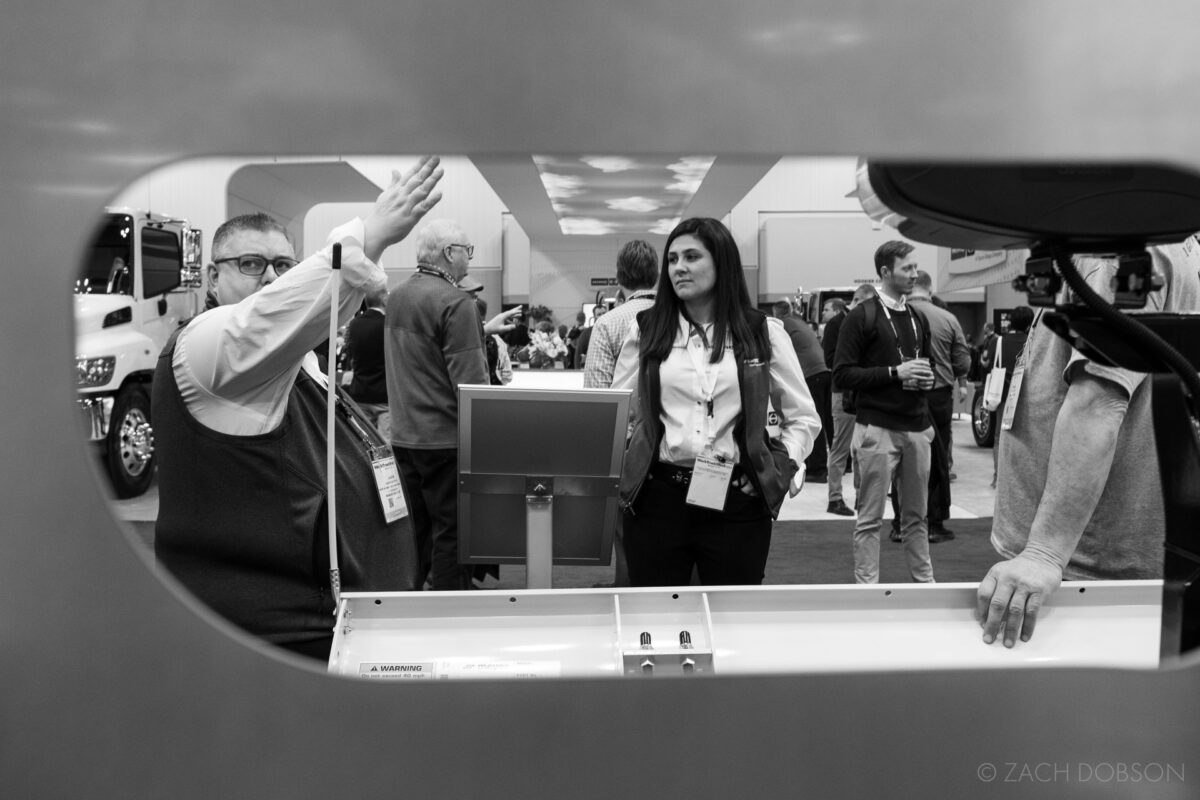 Colorful Moments
However, there are always a few moments that stand out to me because of the color, so I need to capture those as well.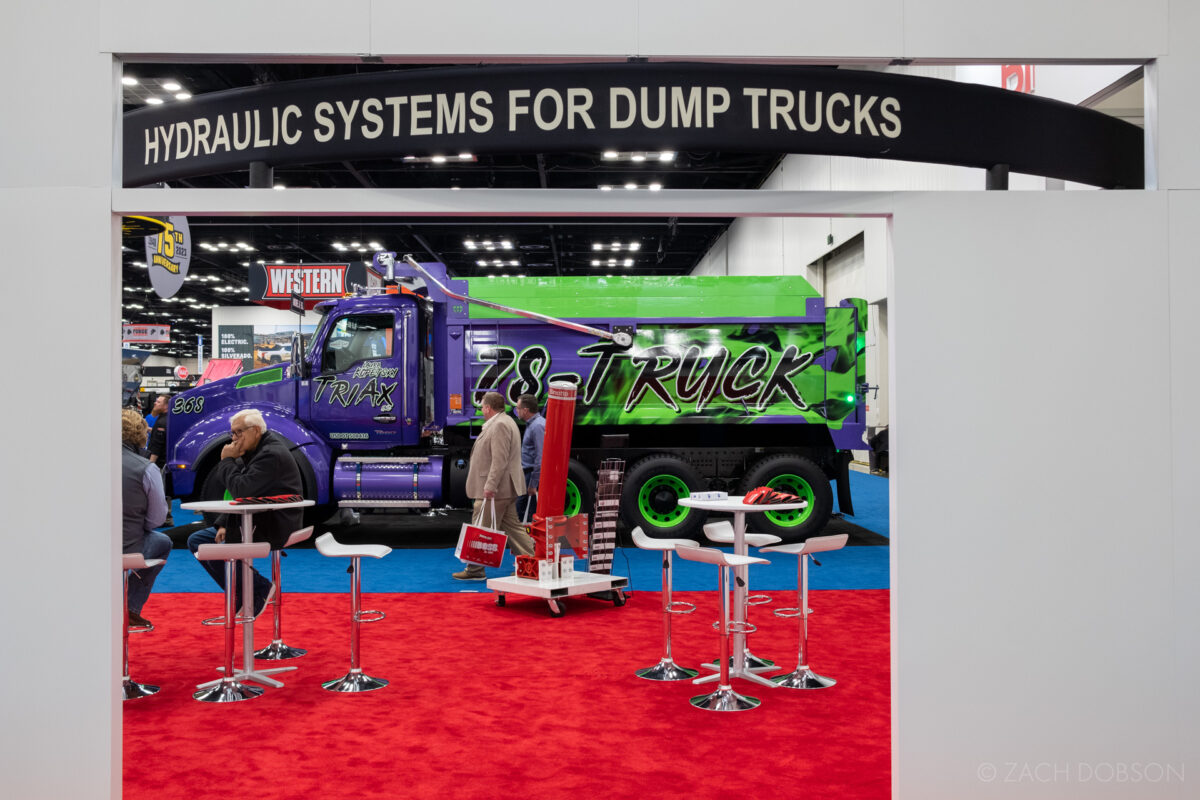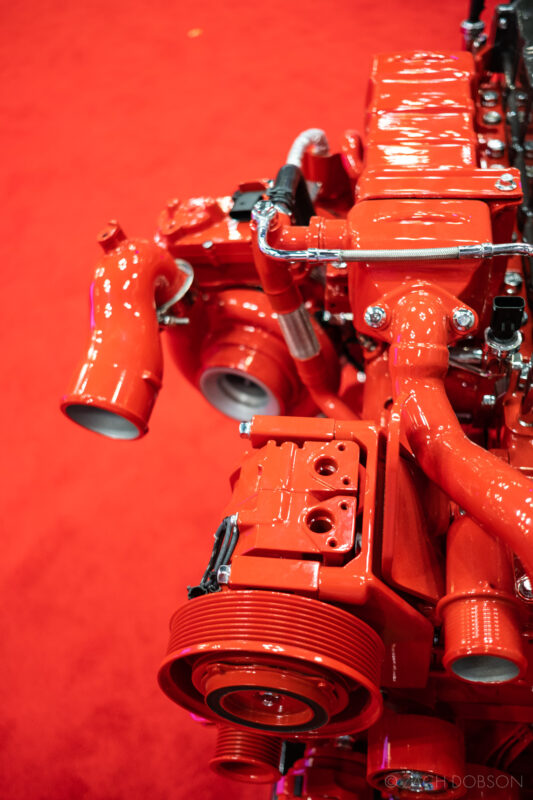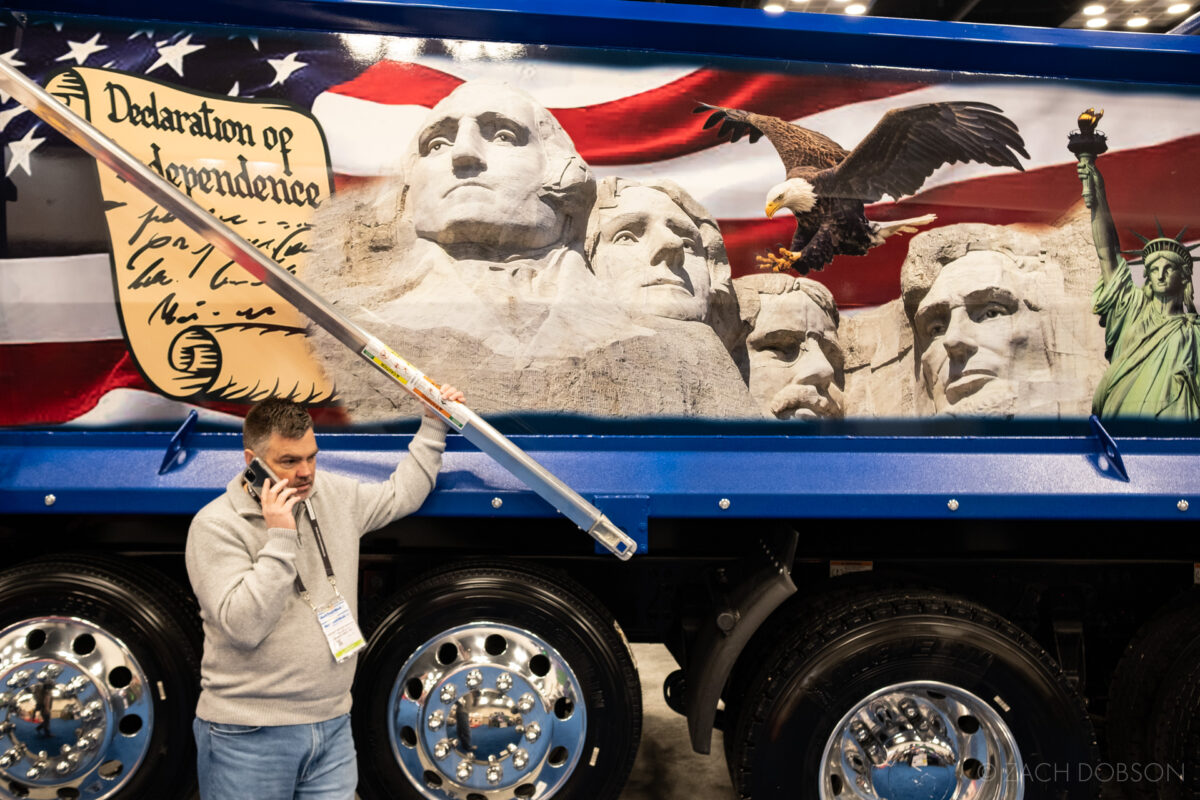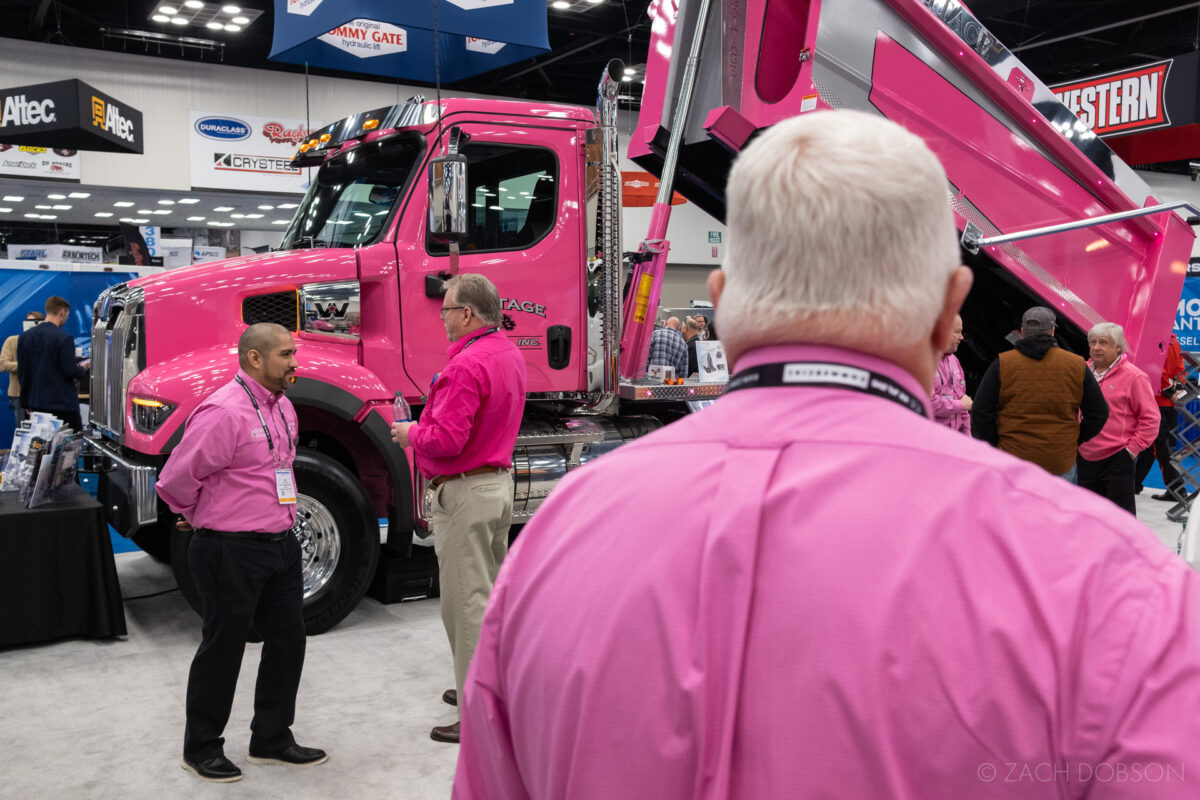 Related Posts
If you want to see more about this show. You can click here to see my client work from the show and here to see more of my street photography-style documentary photos.
You can learn more about Work Truck Week in Indianapolis on the official website here.
Let's close this out with a few more photos…