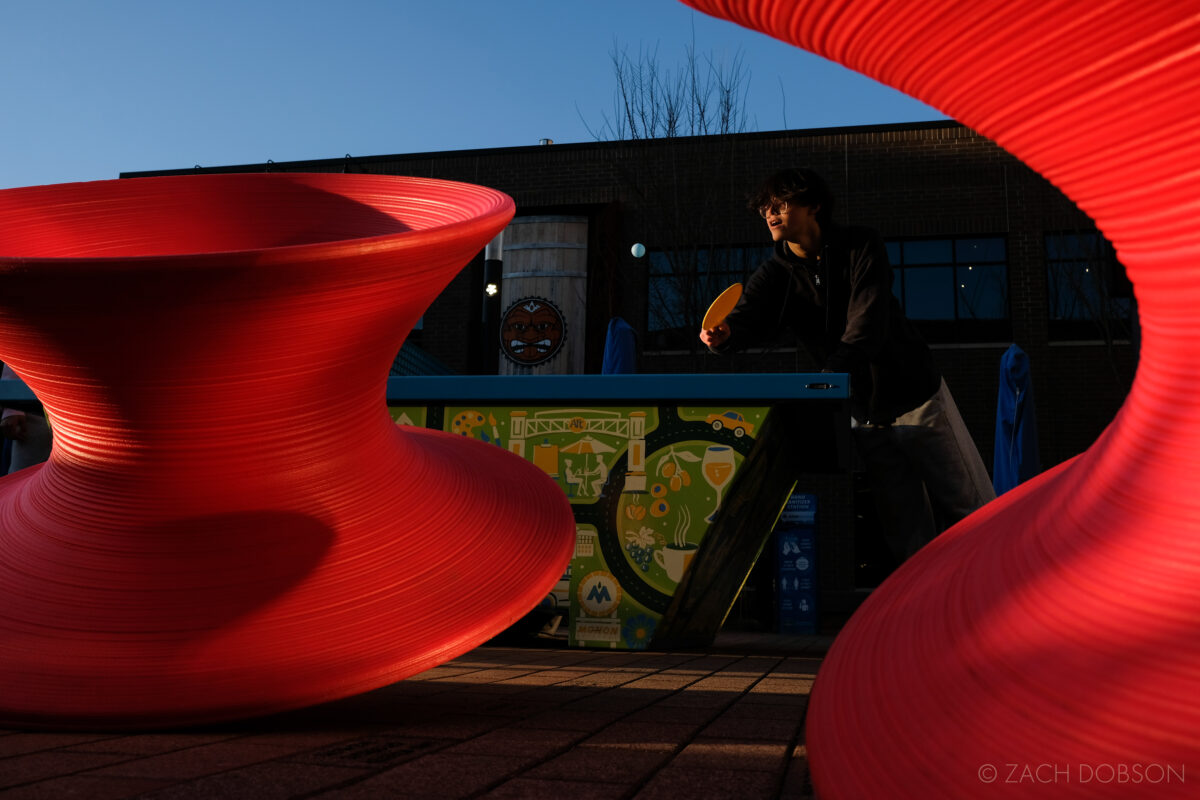 Photographing light, whether natural or manmade, goes a long way in making an interesting & engaging photo. Photography at its core is light and shadow. That's why it's the first thing I look for when taking a photo.
March in the Midwest means a lot of gray skies. So on a rare sunny March evening, I decided to head out with my camera to get some photos, using the light to guide me.
Long Shadows
Non-photographers might not be familiar with the term "golden hour." That refers to the hour or so after the sun rises and again before it sets. The sun is lower in the sky, creating longer shadows, and also casting a warmer, golden hue.
The shadows aren't only accents to the photos, they can be the primary focus. Looking at light and shadows as subjects can take photography to a deeper level.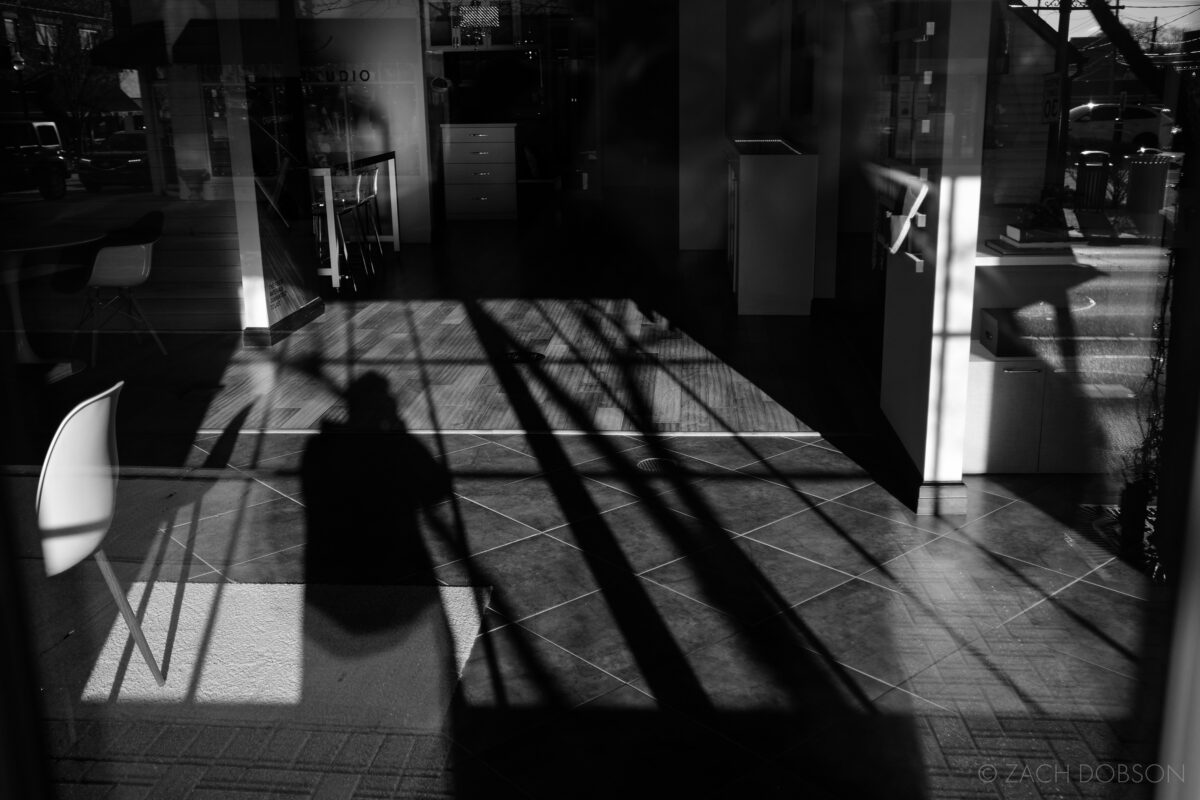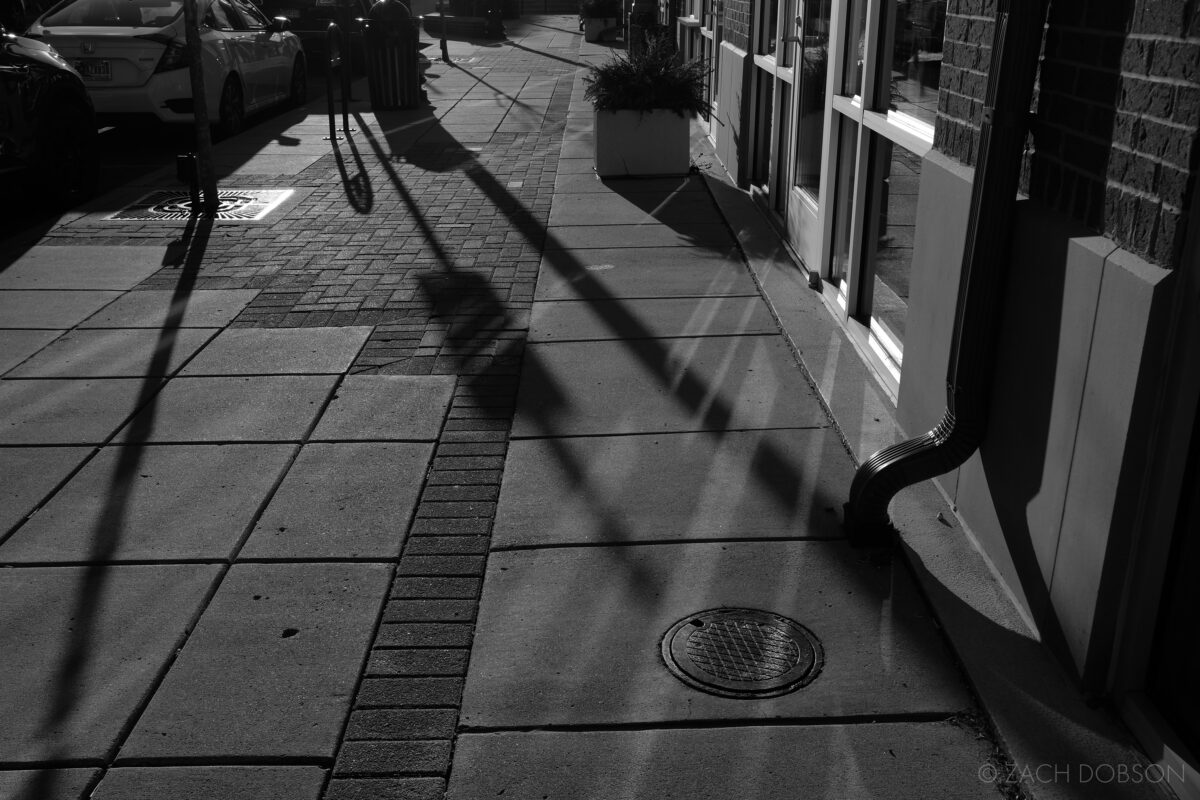 Black & White to Focus on Contrast
When the light is the subject, I often photograph in black & white because it draws the viewer's focus to the light without the potential distraction of color.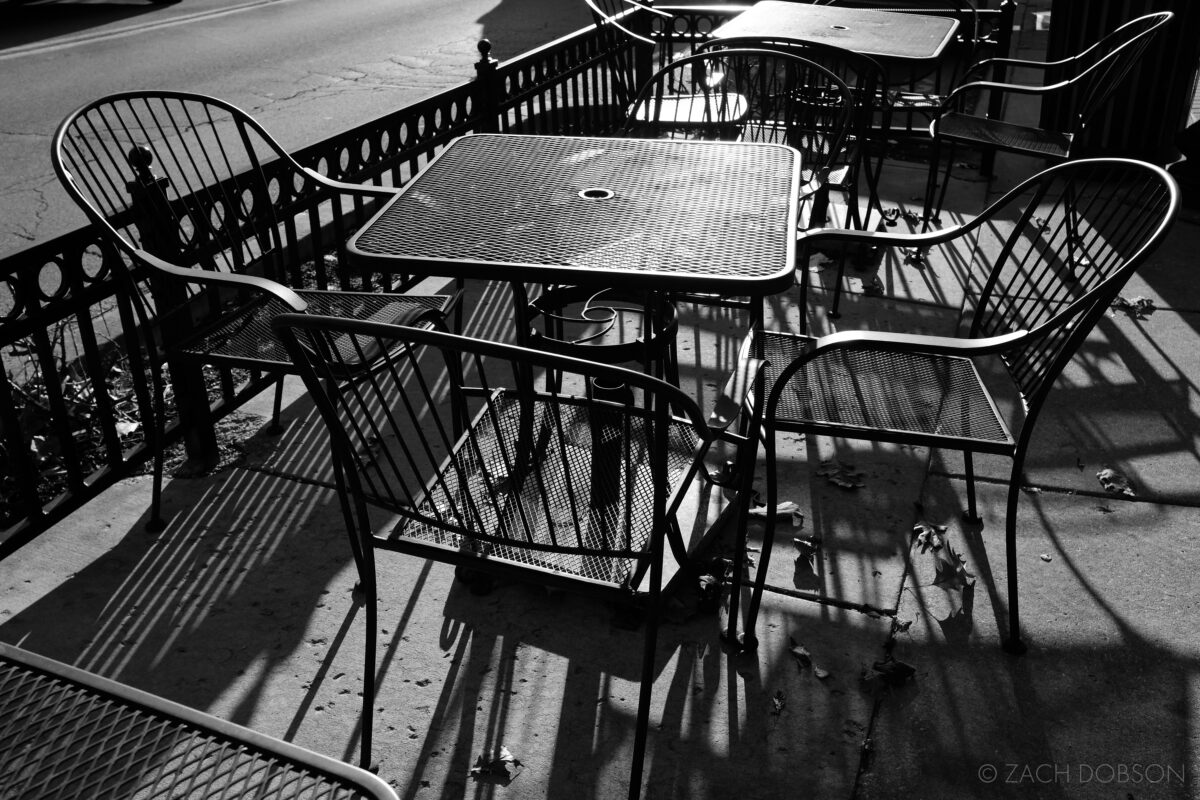 Identify, Then Frame
When I see components that interest me, I'll walk closer and find framing that I like. In the image below, the shadows and the spot of sun on the wall and the ivy were elements that I noticed. From there it's a matter of finding a way to get them all into one photo.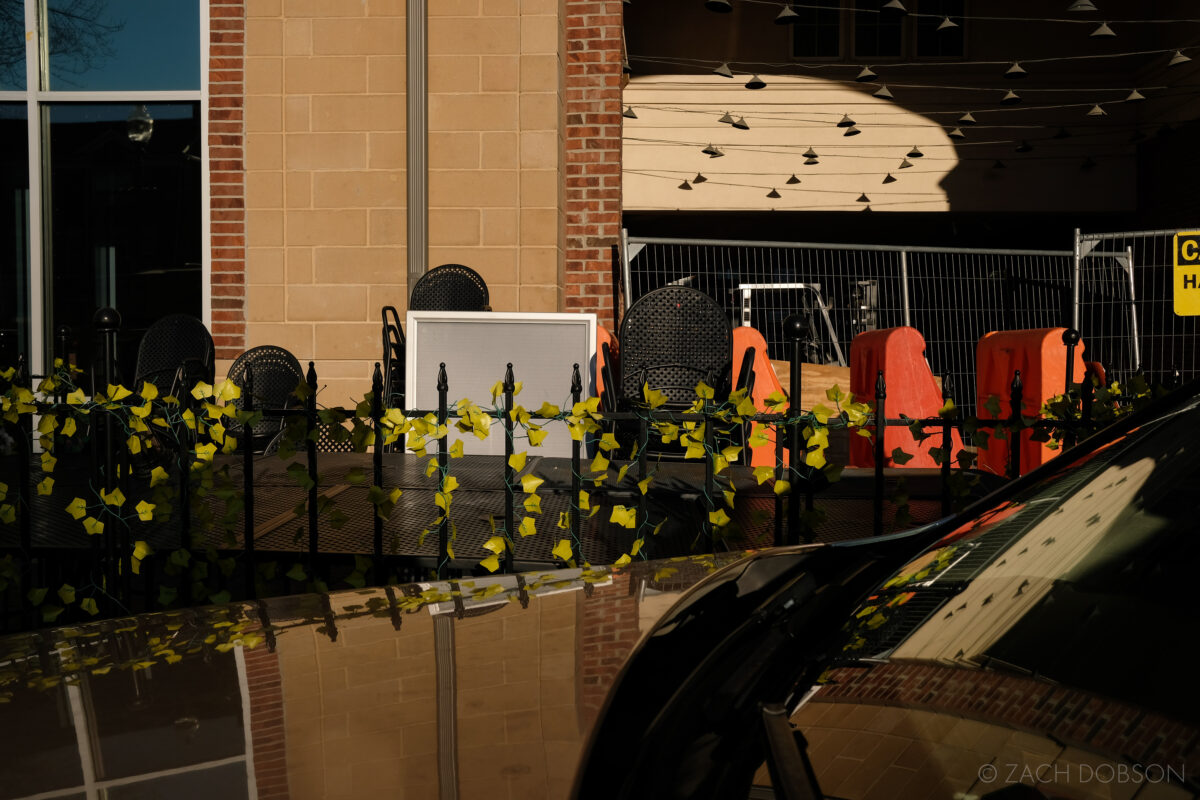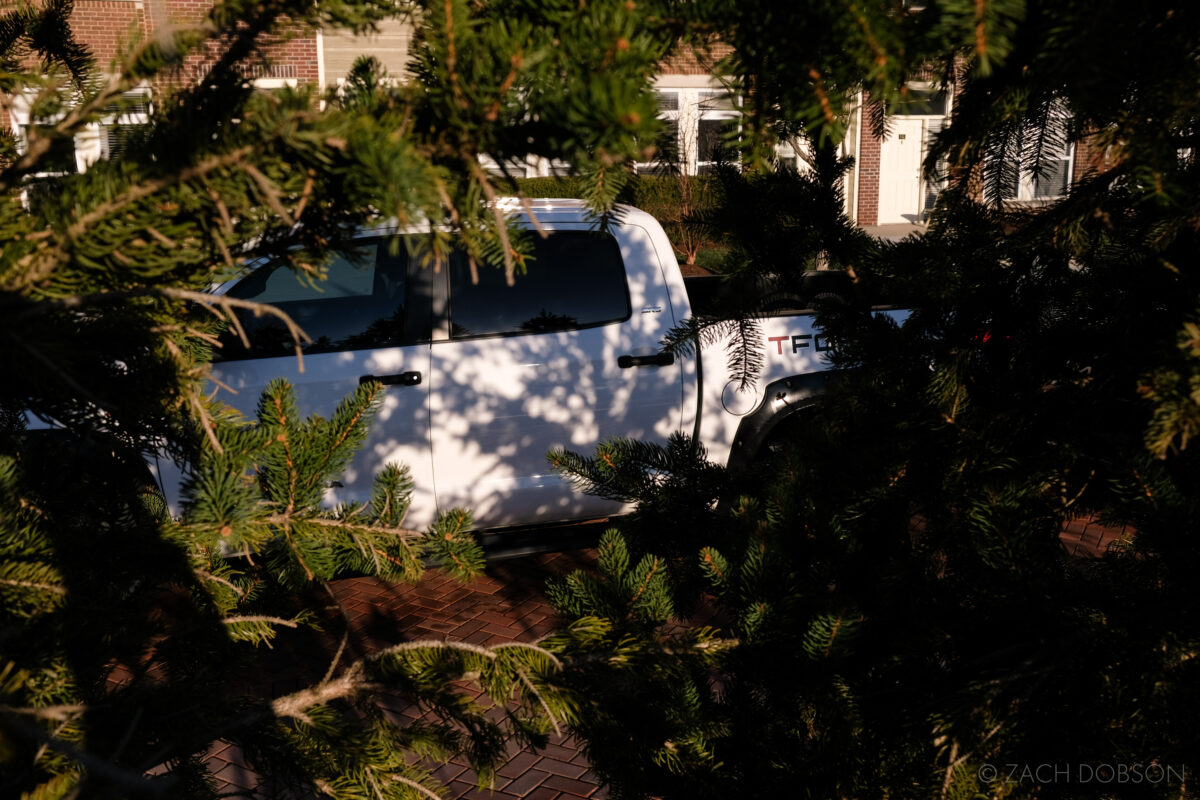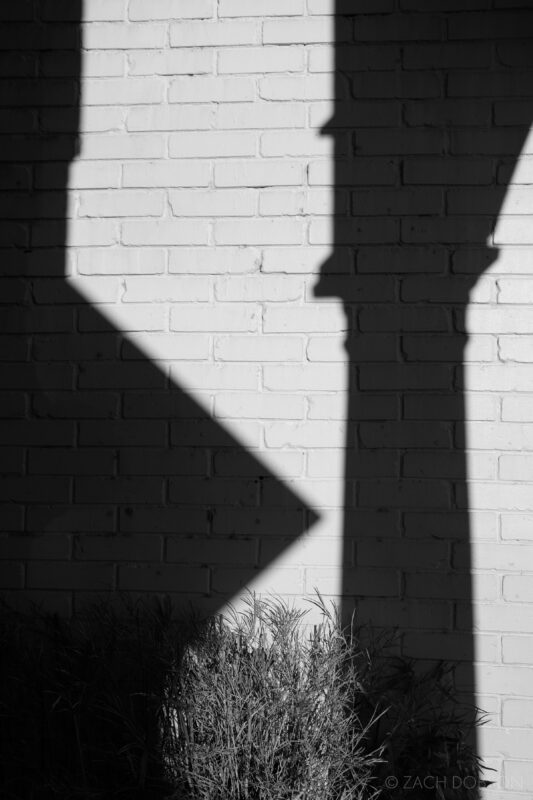 Add Subjects
The direct sun on the bold red chairs were what drew my attention to the scene below. But then I noticed the table tennis players in the background and decided to incorporate them into my photos (with their consent). They helped to provide an even more complete sense of the place I was experiencing in the moment.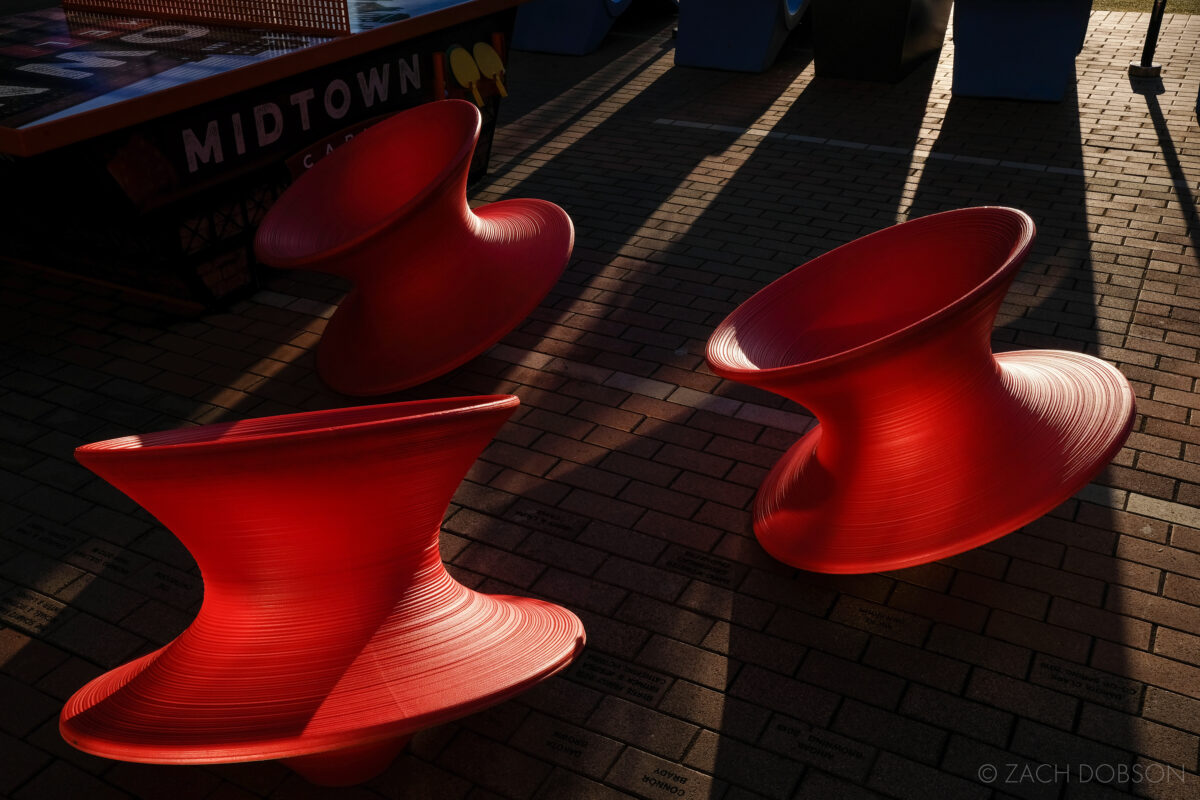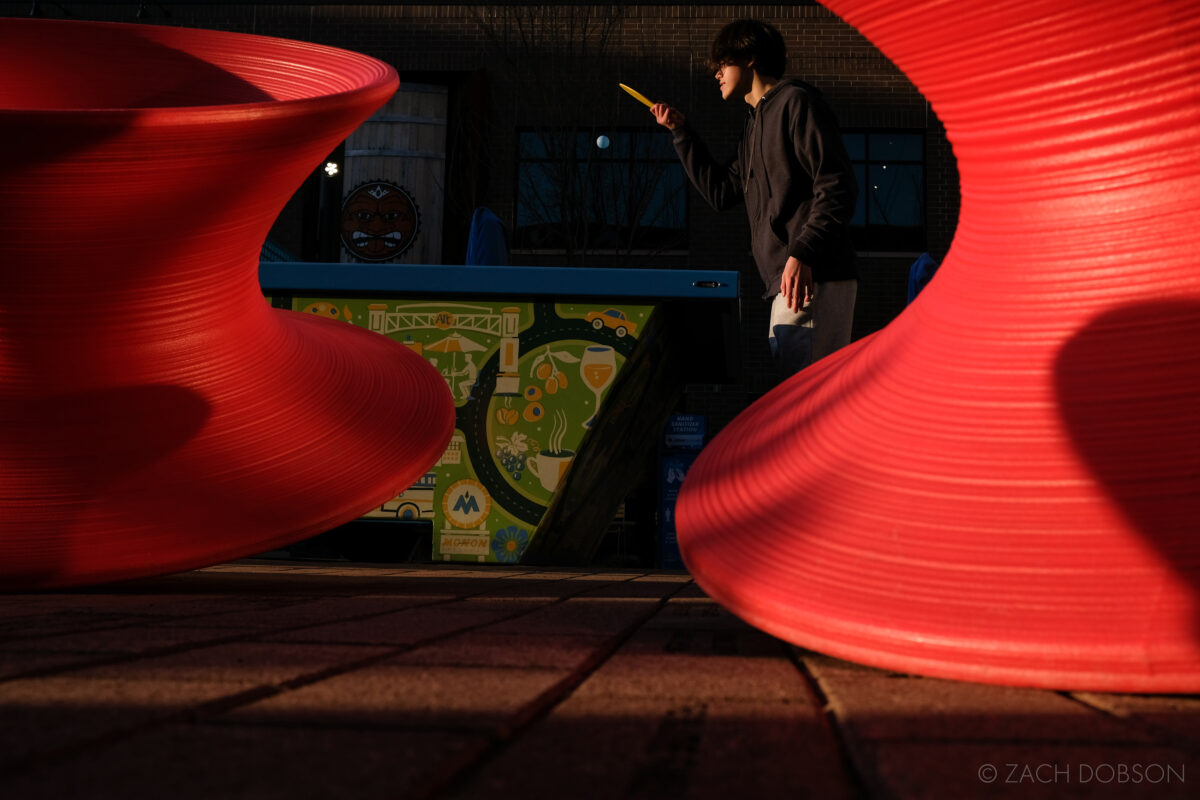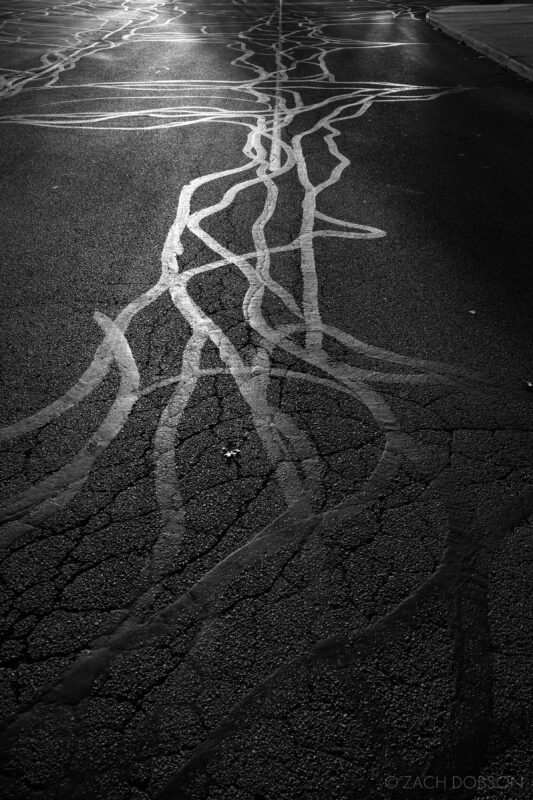 Highlights
The opposite of shadows are highlights, which can also become the primary focus of a photo when light bounces off of shiny or reflective surfaces.
Related Posts
For more tips on improving your photography or learning about it on a deeper level, go here.