Using motion blur in photography is a great way to convey action, movement, and excitement while telling a story. In this post I'll give some examples of how I like to use motion blur.
All photos here are from this year's Indianapolis Monumental Marathon.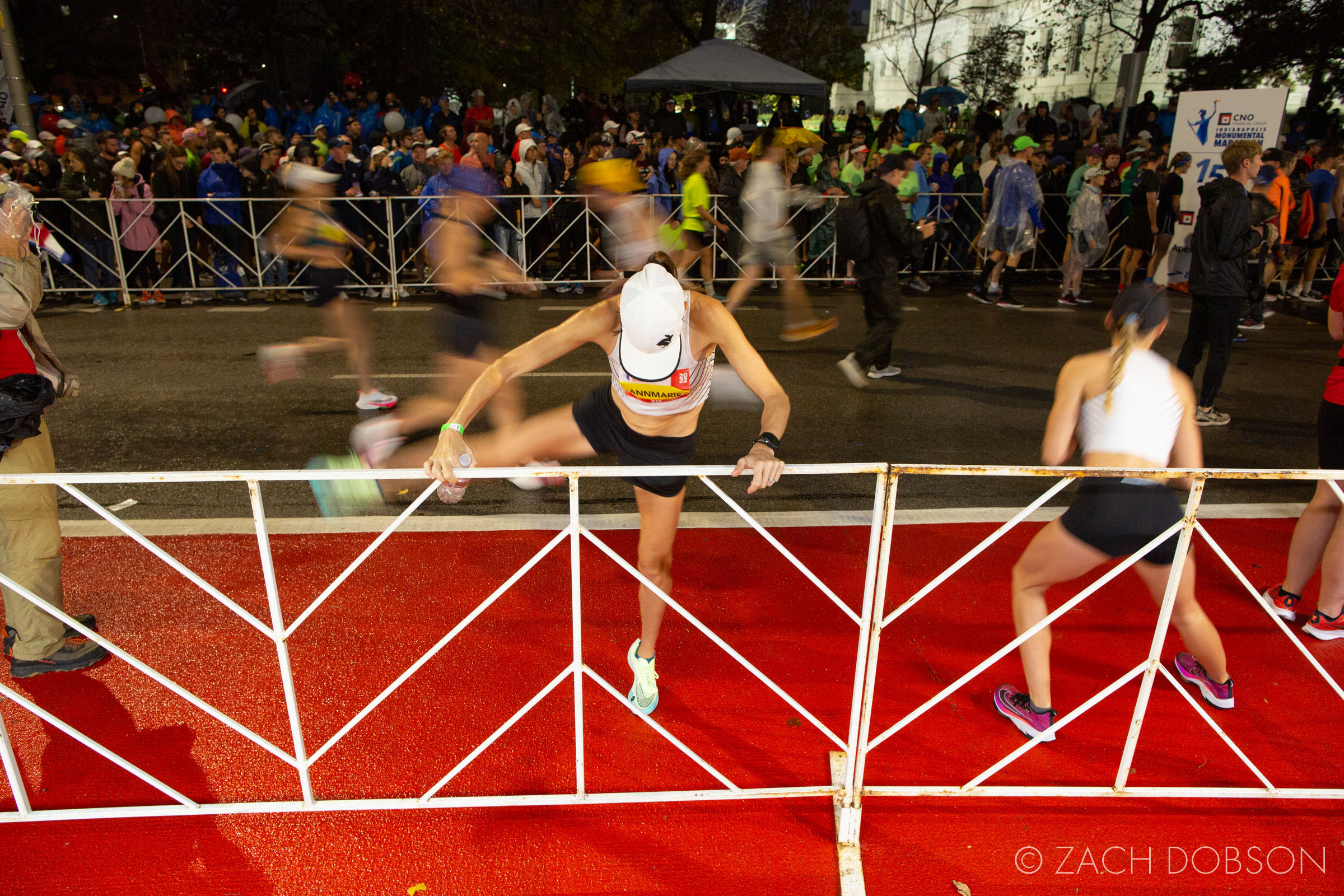 To Pan or Not To Pan?
There are two primary ways to achieve motion blur. One method is to pan the camera with the subject as they're moving. With this effect, the subject is partially in focus while their surroundings are blurred.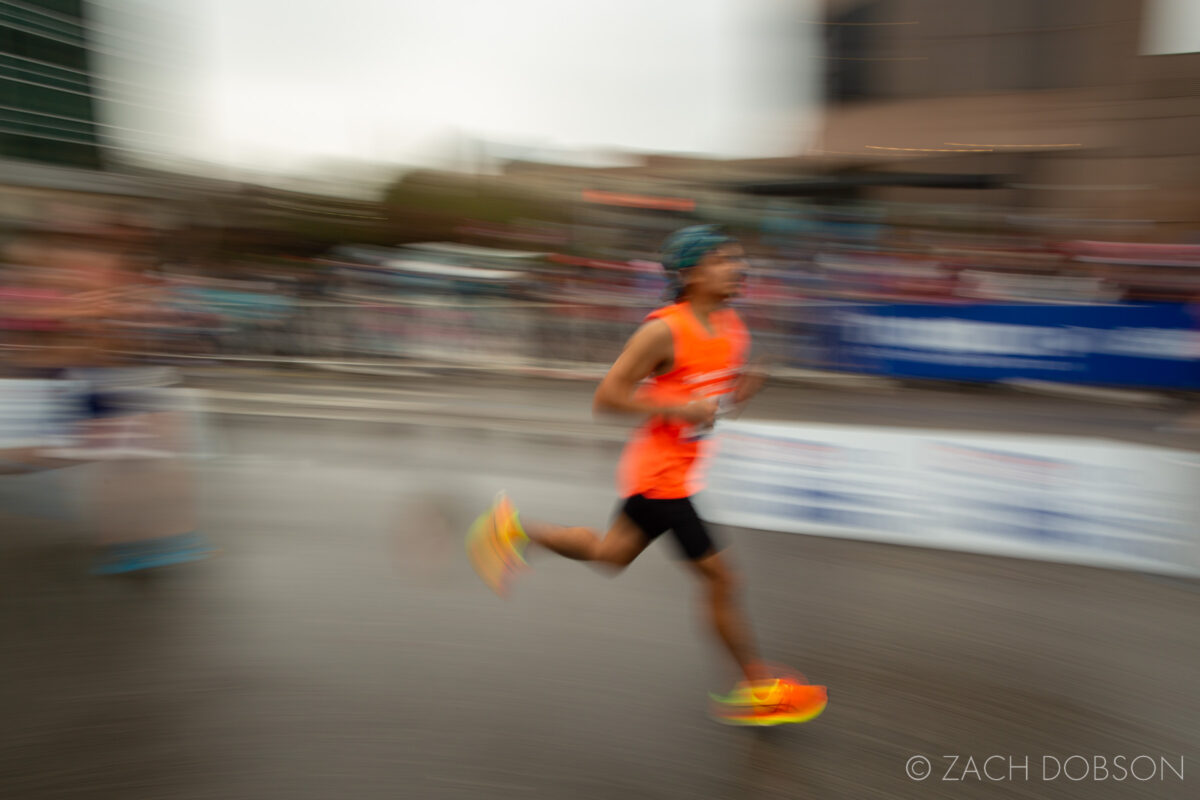 This first method is good for putting the emphasis on the subject. Who are they and what are they doing?
The second method is to keep the camera still while the subject moves through the frame. Fixed objects will be in focus while moving ones will blur at different levels depending on the speed that they move and the settings of the camera.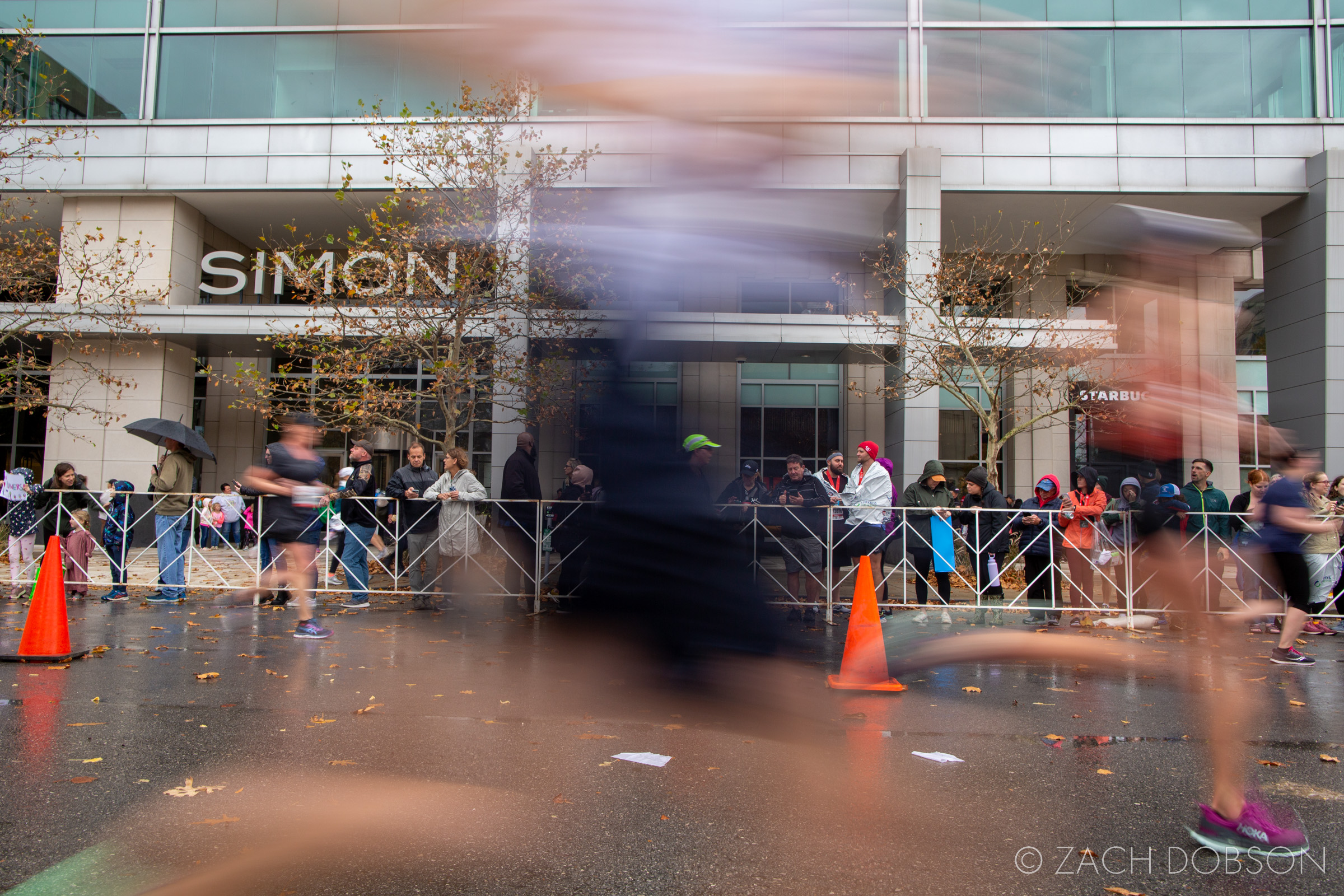 Getting this type of motion blur emphasizes the location and surroundings. Where is this happening and what is the type and directionality of the movement?
Your Eye Needs Something to Grab Onto
The key to either type of motion blur, in my opinion, is to have some portion of the image in focus. Then we can know one or more of the who, what, where, when, why, or how.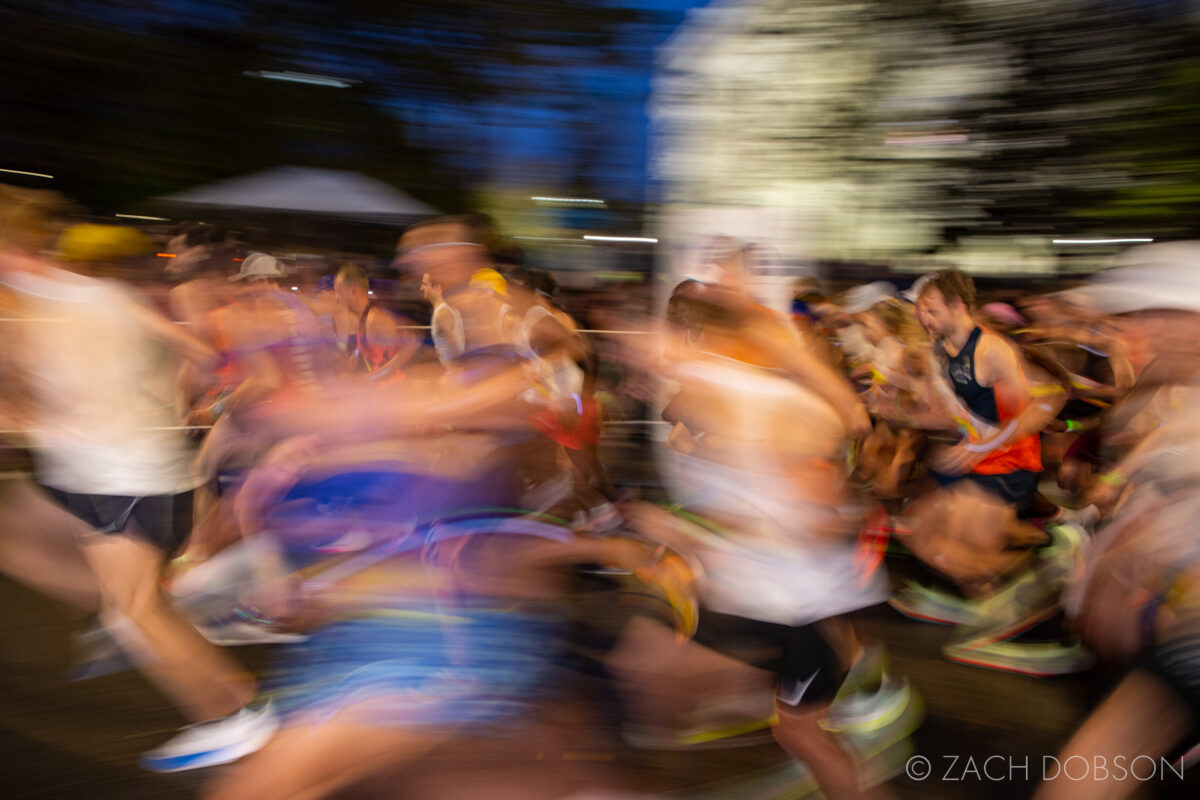 The image above has a lot of blur, but it still is able to tell a story because your eye can grab onto the several runners that are a decent amount in focus. And even the blurred runners still have enough shape and form to them to clearly know what they're doing.
The image below lets you focus on the surroundings and bystanders. That's what your eye can grab in this image. And while the runners are blurred, you can still tell that running is happening because of their shoes on the ground and partially visible legs.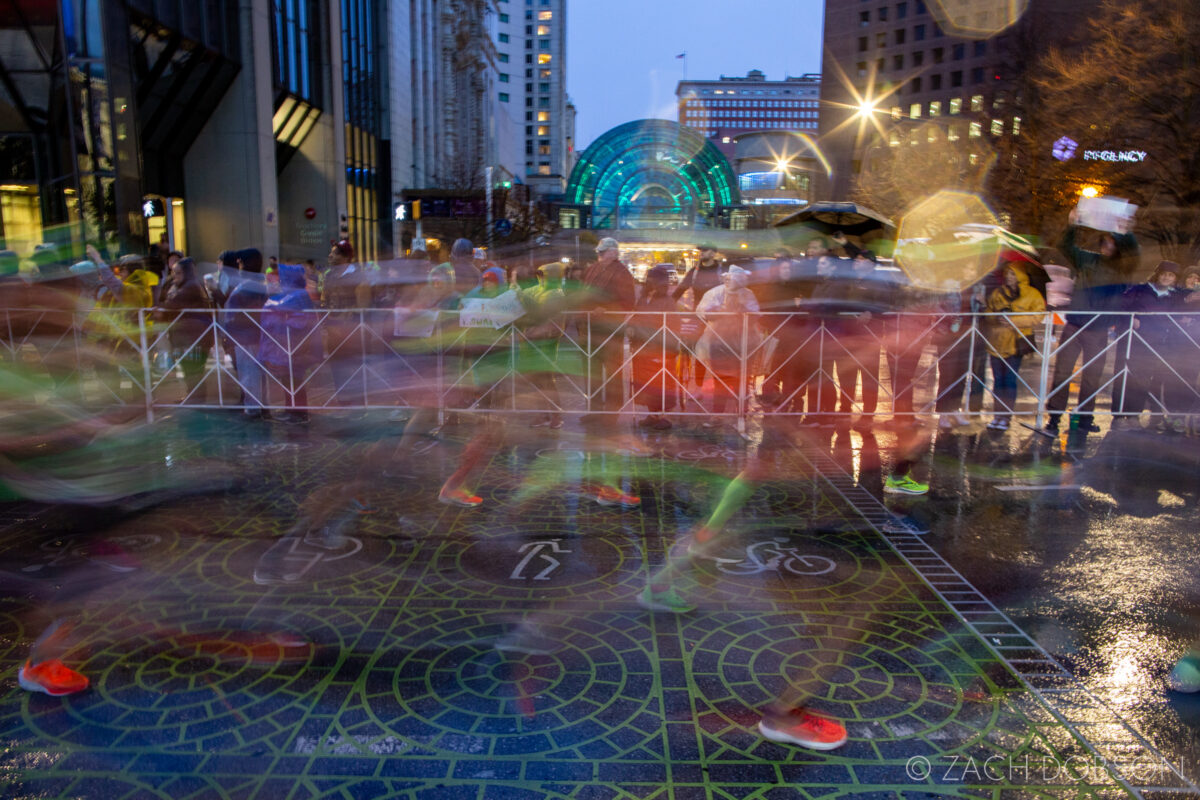 Too Much Blur
Here's an example of what too much blur can do. You can recognize that there's a person on the left here, but you can't tell what they're doing or where they are.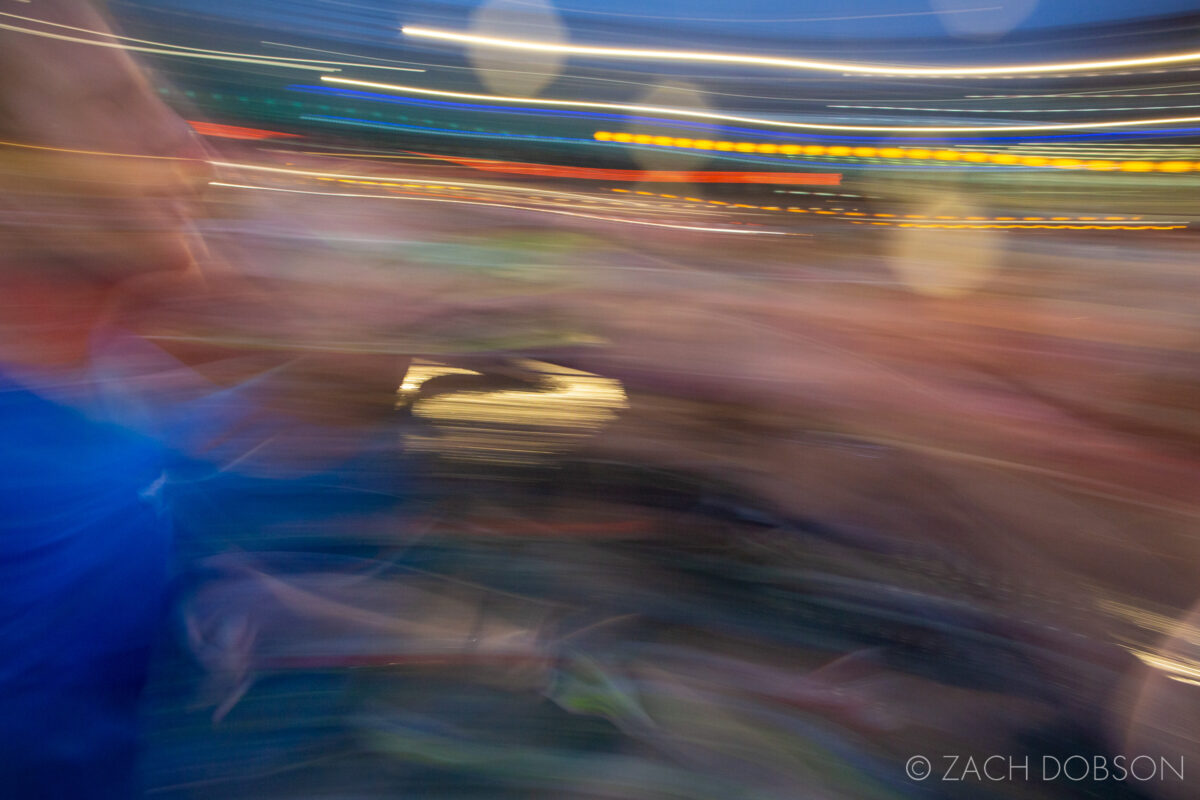 Extreme blur can work for aesthetic purposes, or as a detail image when a part of a series of photos, but by itself it can be confusing.
Providing Information
The image below is the type of photo that I think clients like best and here's why…
It has the event name and title sponsor clearly visible. It has a landmark so that the specific location is known. The motion blur conveys the primary action of the event: running.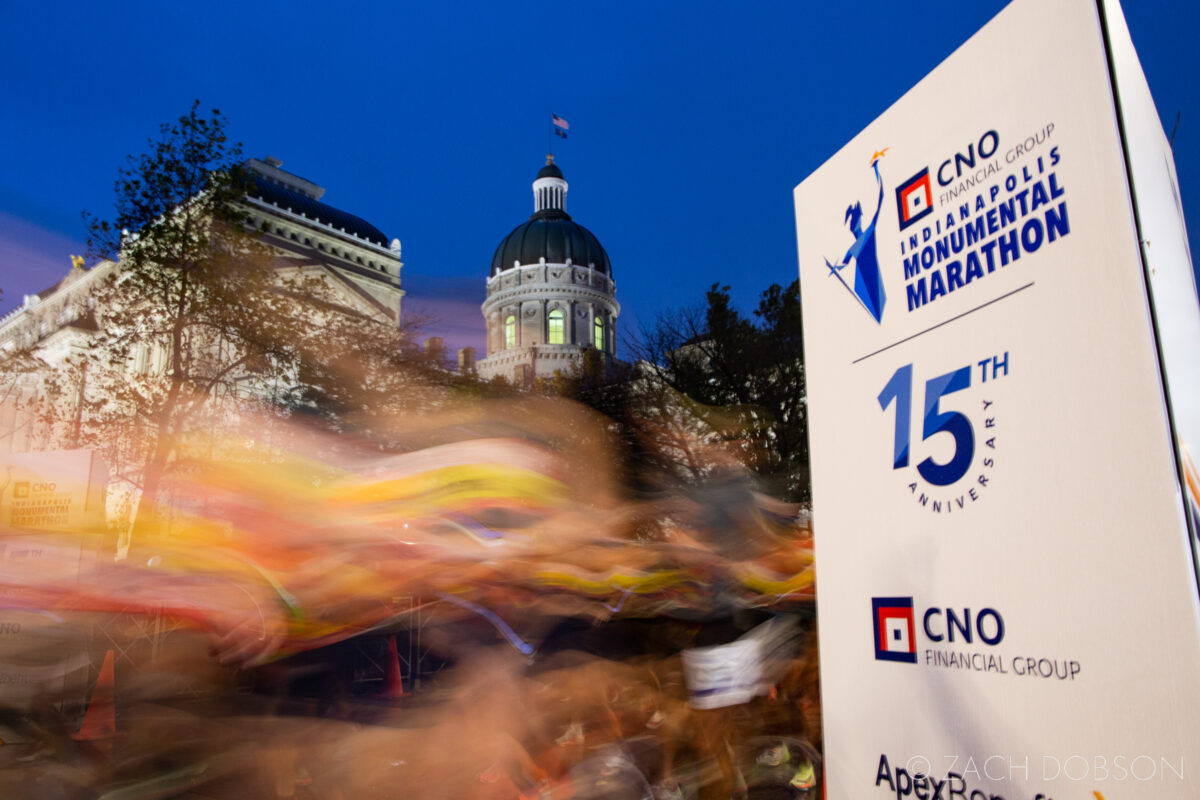 Incorporating signage and location clues are important in telling the story of an event. You want people viewing the photos to know what they're seeing and where it is.
How-To, Tips, and More
If you want some more info about techniques for motion blur, be sure to subscribe to my YouTube channel where I'll be posting a video soon!