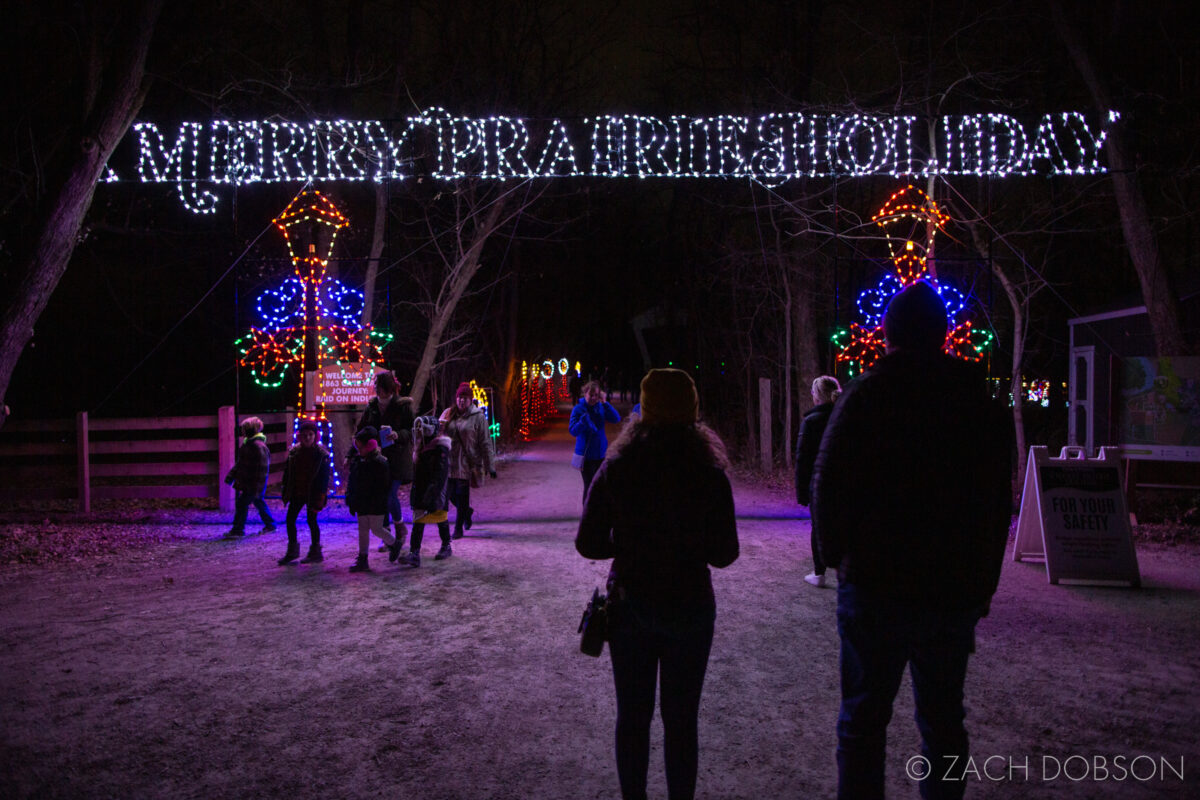 Available Light Only
Documenting the mood and atmosphere of A Merry Prairie Holiday at Conner Prairie was a fun challenge as a photographer. There was a mix of light sources that ranged from candles and fires to outdoor projections to modern holiday light displays.
Projection
The first show we encountered was a projection on the side of the William Conner house that told the traditional story, "Twas the Night Before Christmas."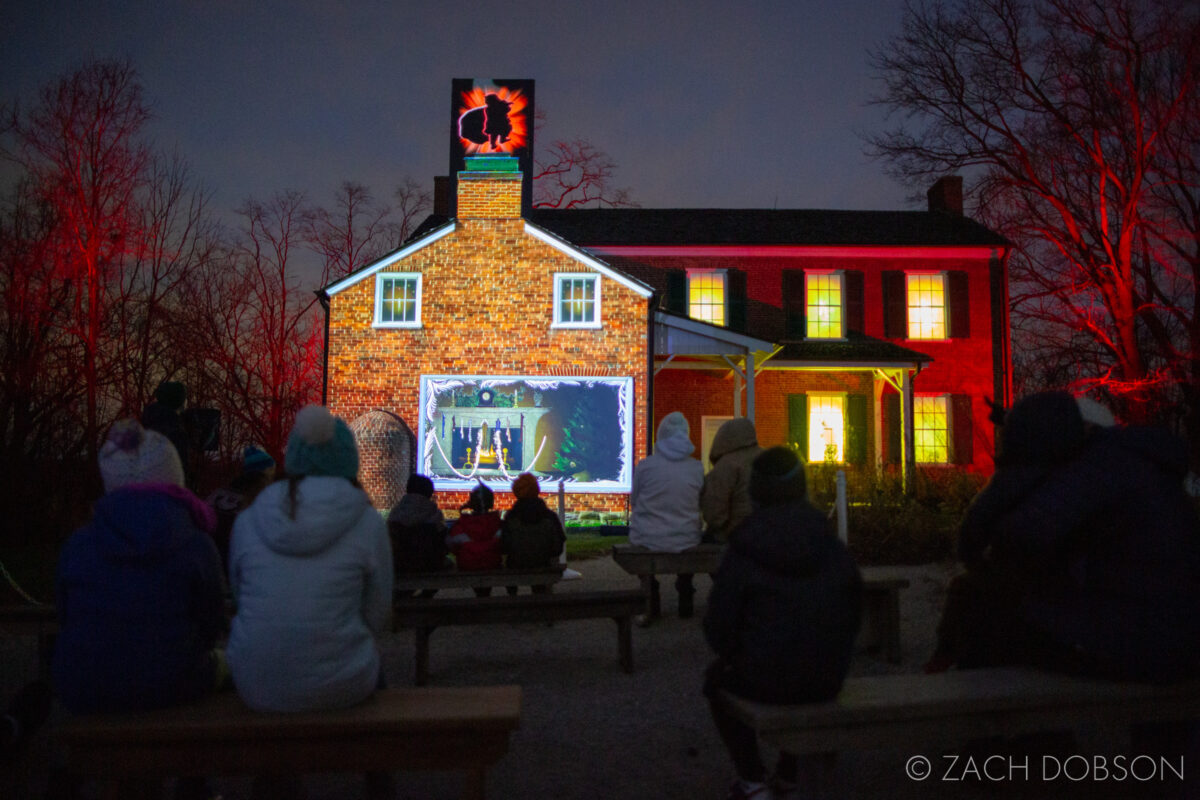 I worked to compose an image that would show off the lights & effects while giving the sense of the scene as a whole. I wanted to photograph from the perspective of an audience member. So photographing at the height of being seated and including other members of the audience in the frame help to create this effect.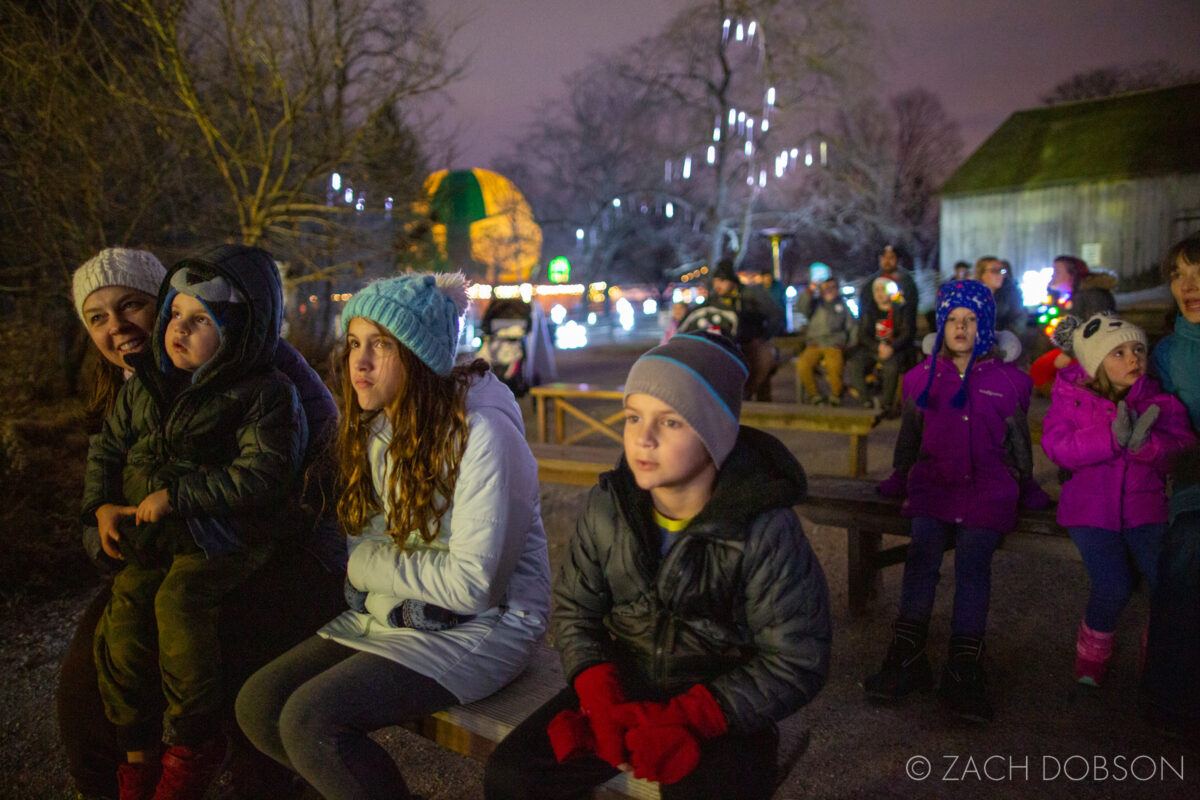 And photographing the audience is important to creating a sense of time and place.
Fireside at A Merry Prairie Holiday
Fires always create dramatic and moody lighting, so I made sure to spend some time photographing cast members around the multiple campfires.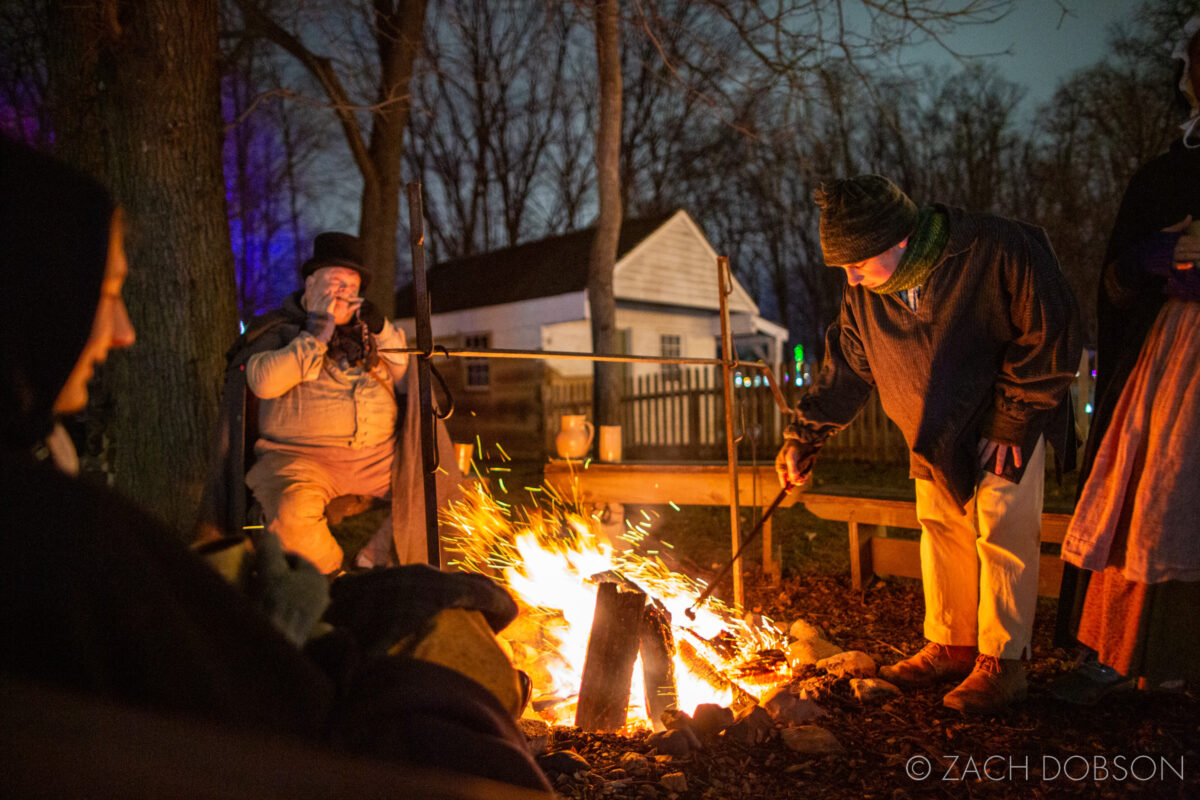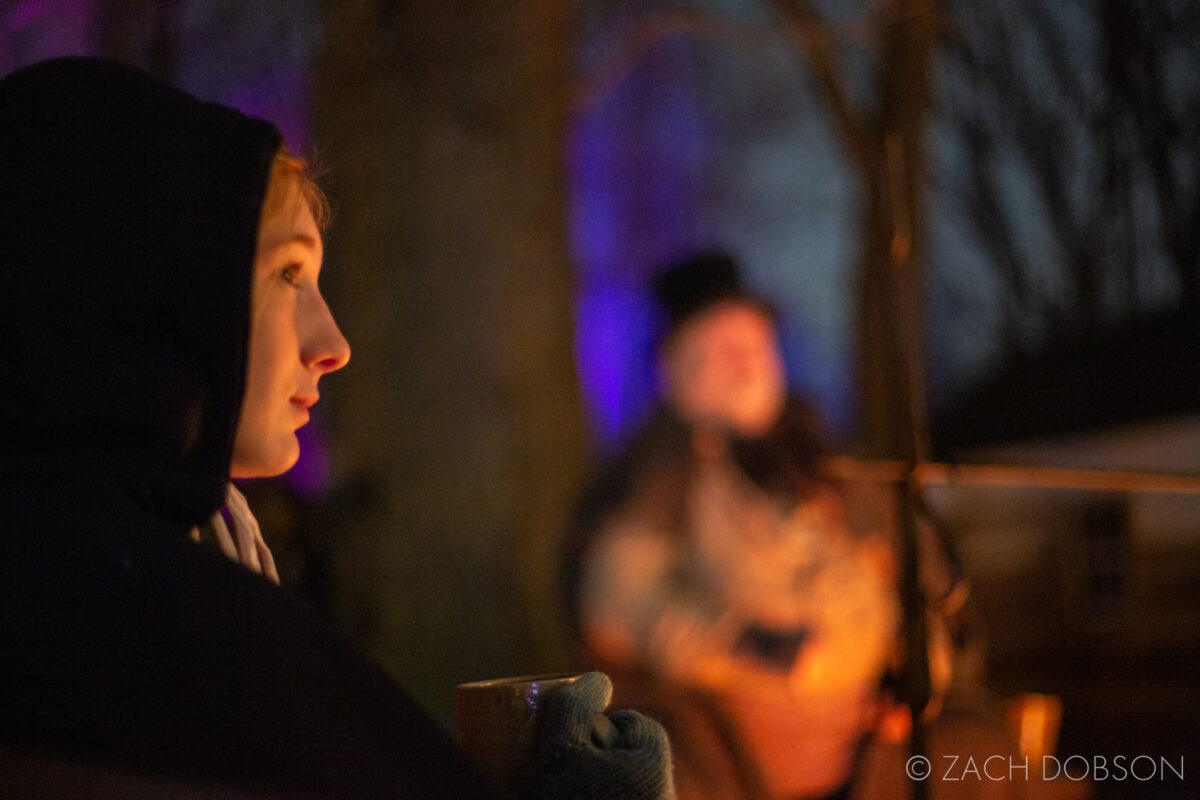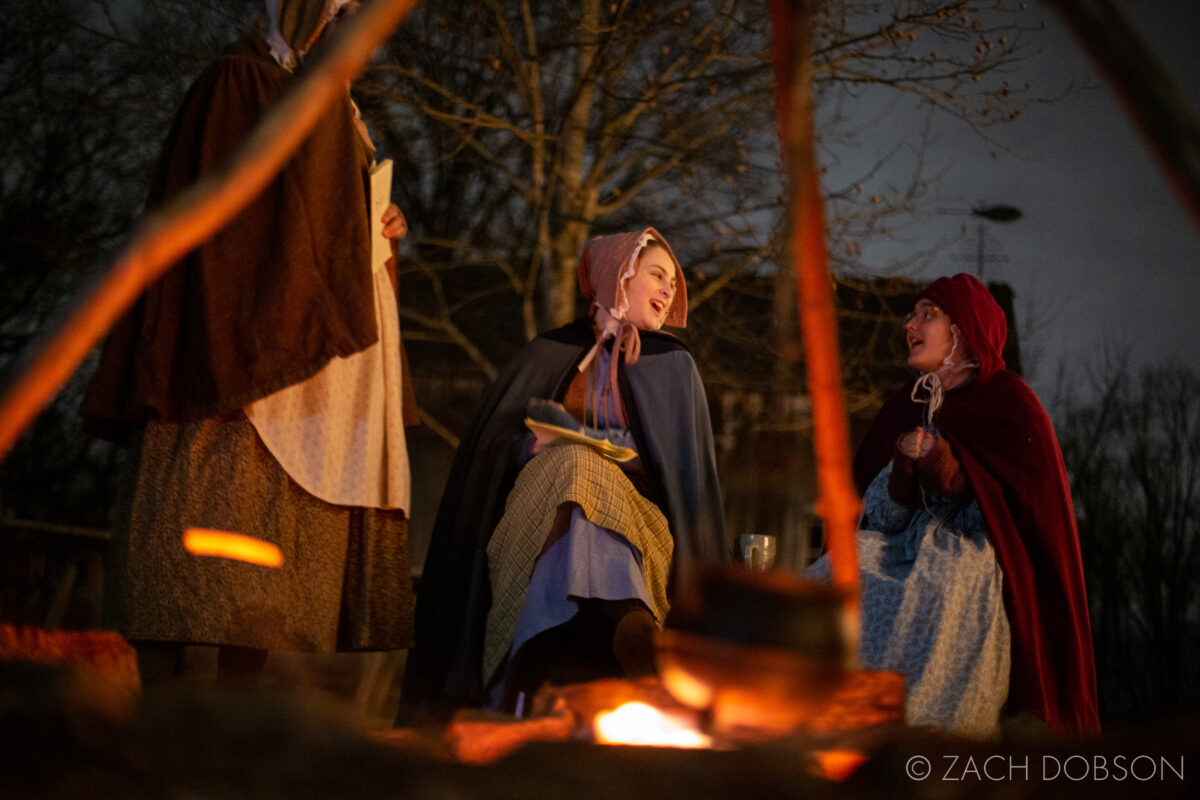 Back in Time
The Prairietown section of A Merry Prairie Holiday is set in 1836, so that means, true to the era, the only light sources are candles and fireplaces. It's fantastic for ambiance and while many photographers might feel nervous about getting photos without flash, this was a perfect opportunity for me to show off my extreme low-light photography skills.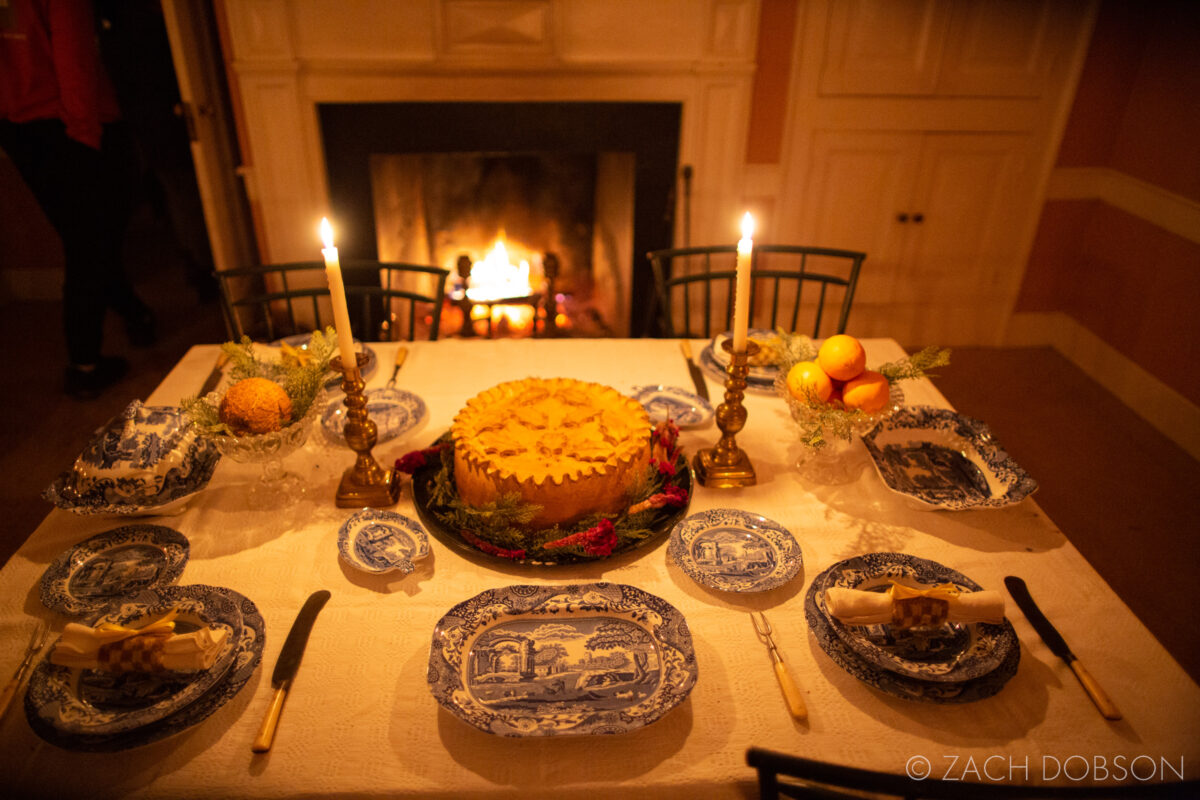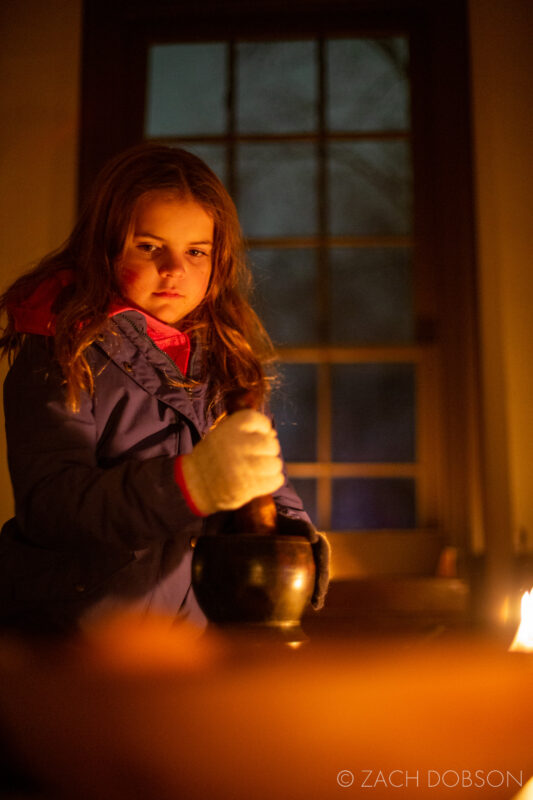 Through the Glass
Walking up Dr. Campbell's home and seeing their soiree through the front windows, I knew this was going to be a fantastic opportunity for a photo, so a spent a couple minutes both on my way into and out of the house to be sure to get a great image.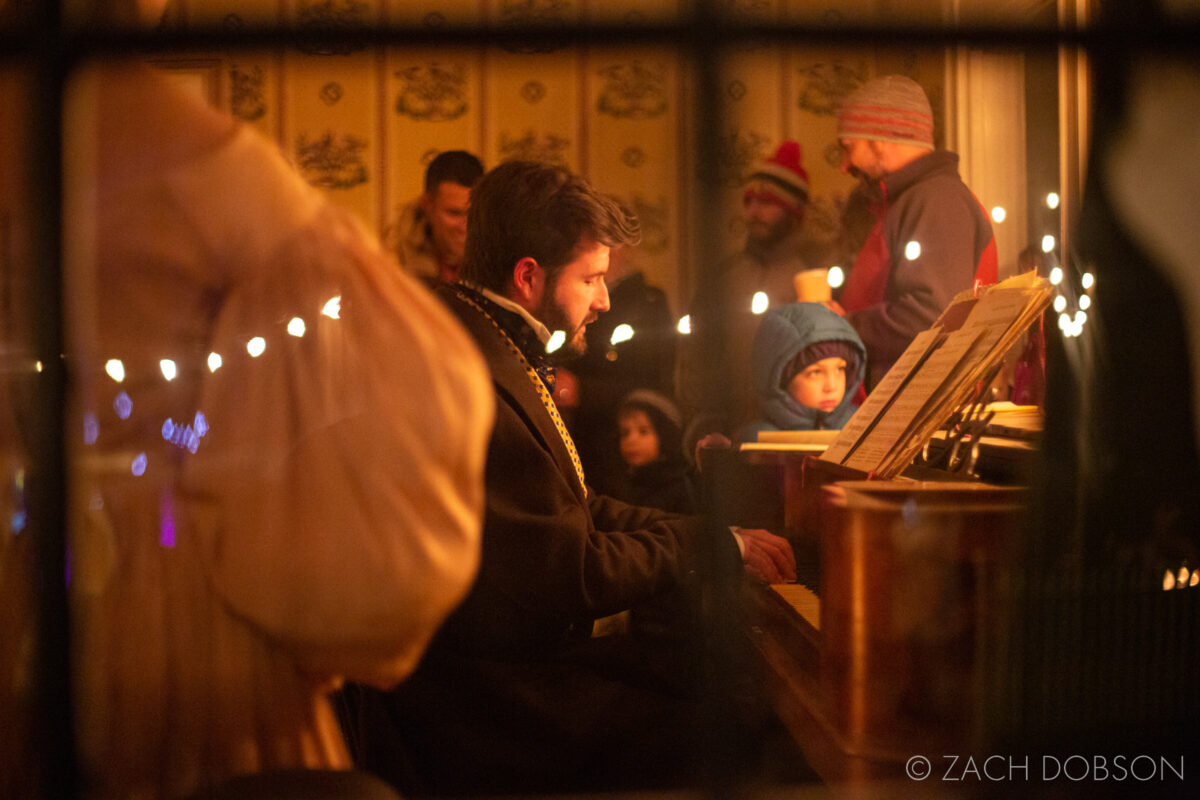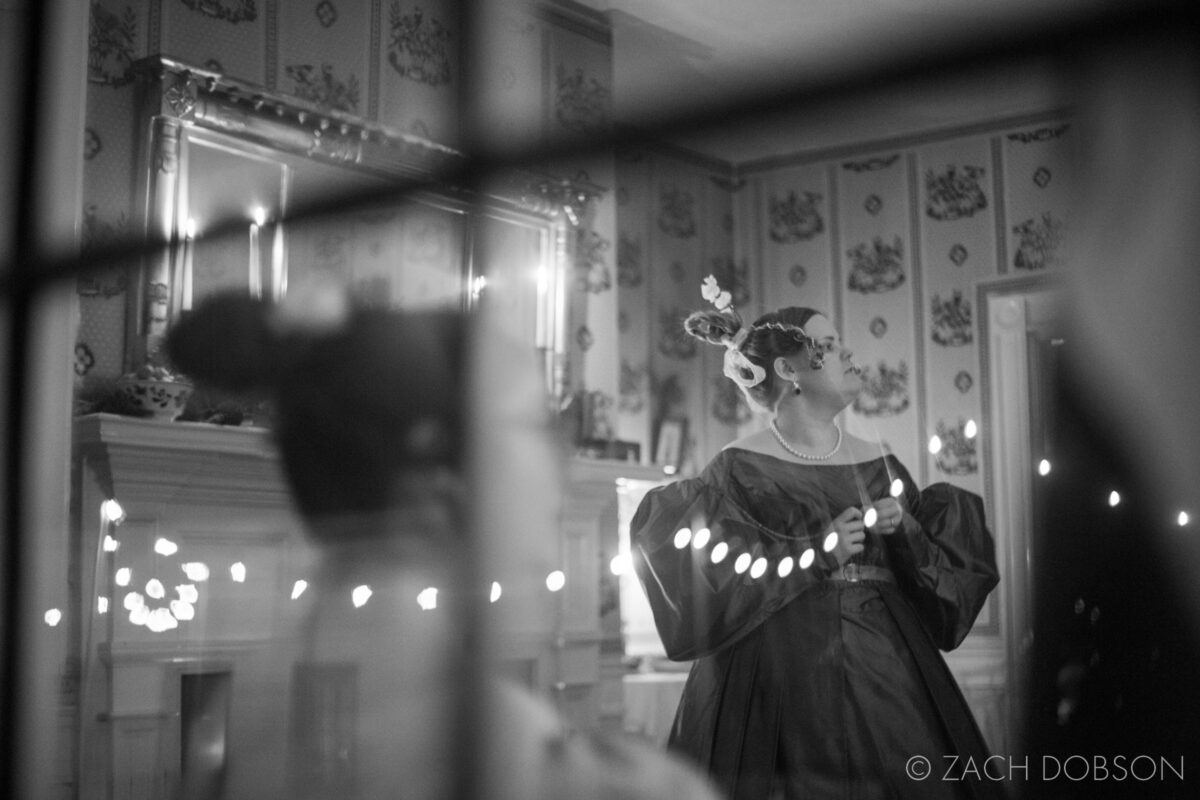 Action & Emotion
A Merry Prairie Holiday at Conner Prairie has an exceptional cast and capturing the action and emotion was a fun part of this series.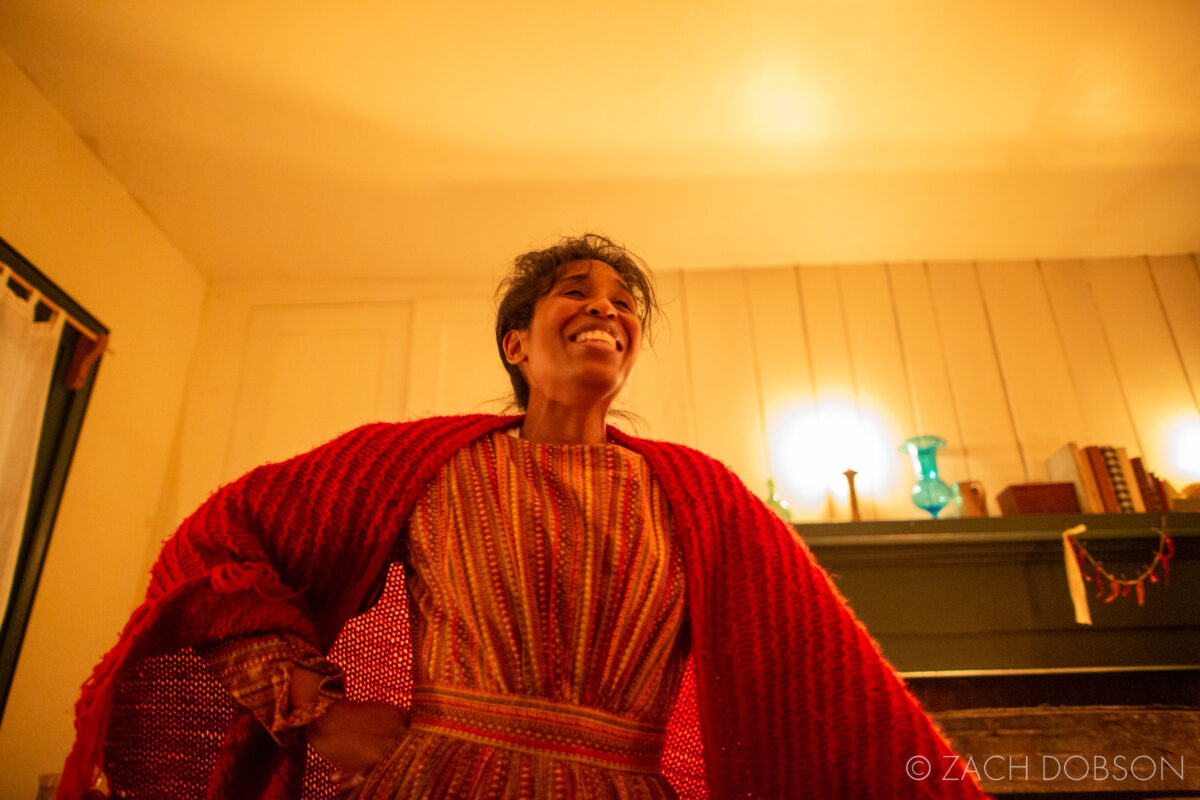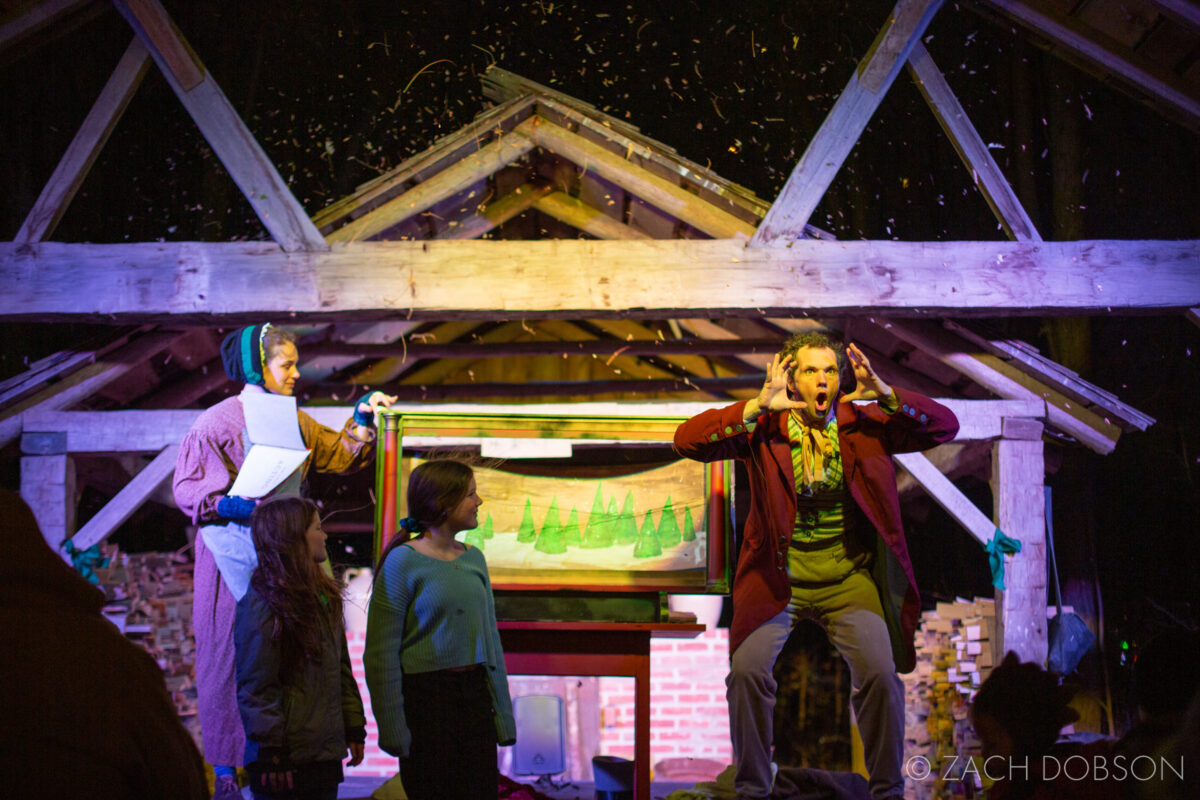 I love looking for details that are very specific to the times I'm visiting an event. For example, during the Holidays from Around the World show (above), every so often the wind would pick up and blow leaves off the roof behind the performers. The actor's facial expression coupled with the blowing leaves makes for an engaging image.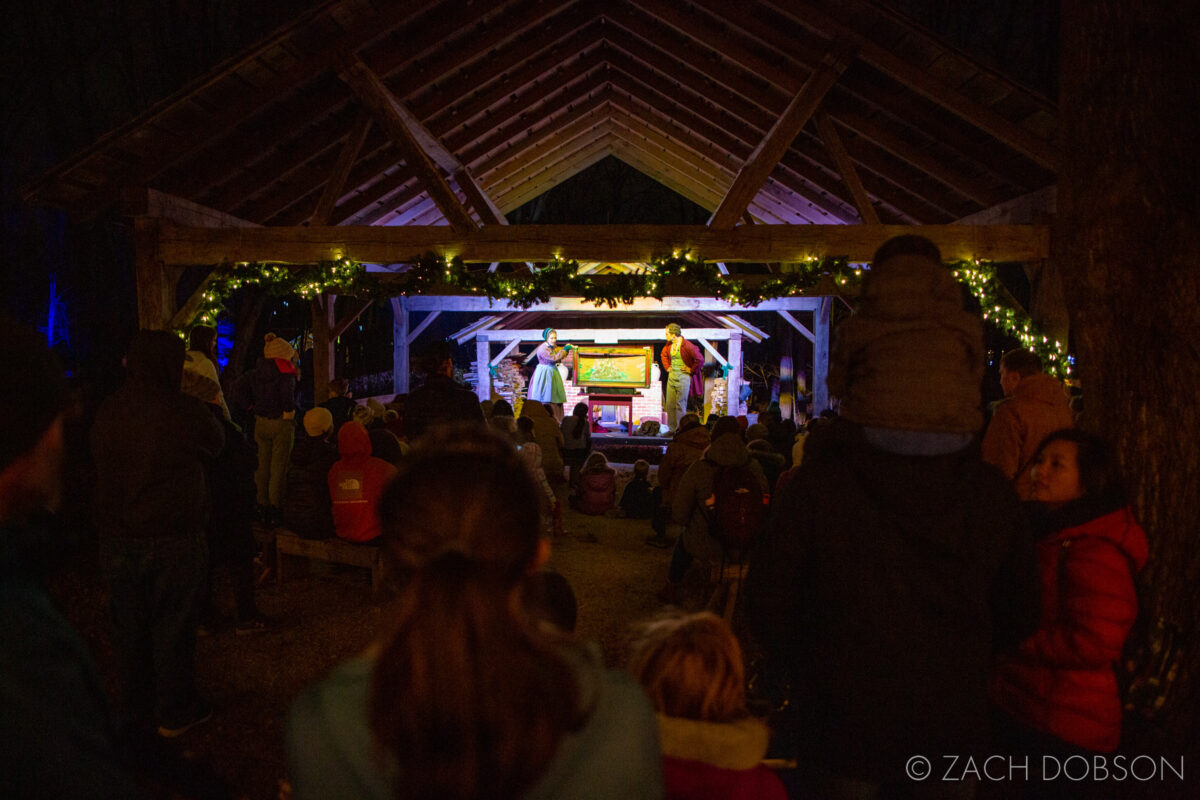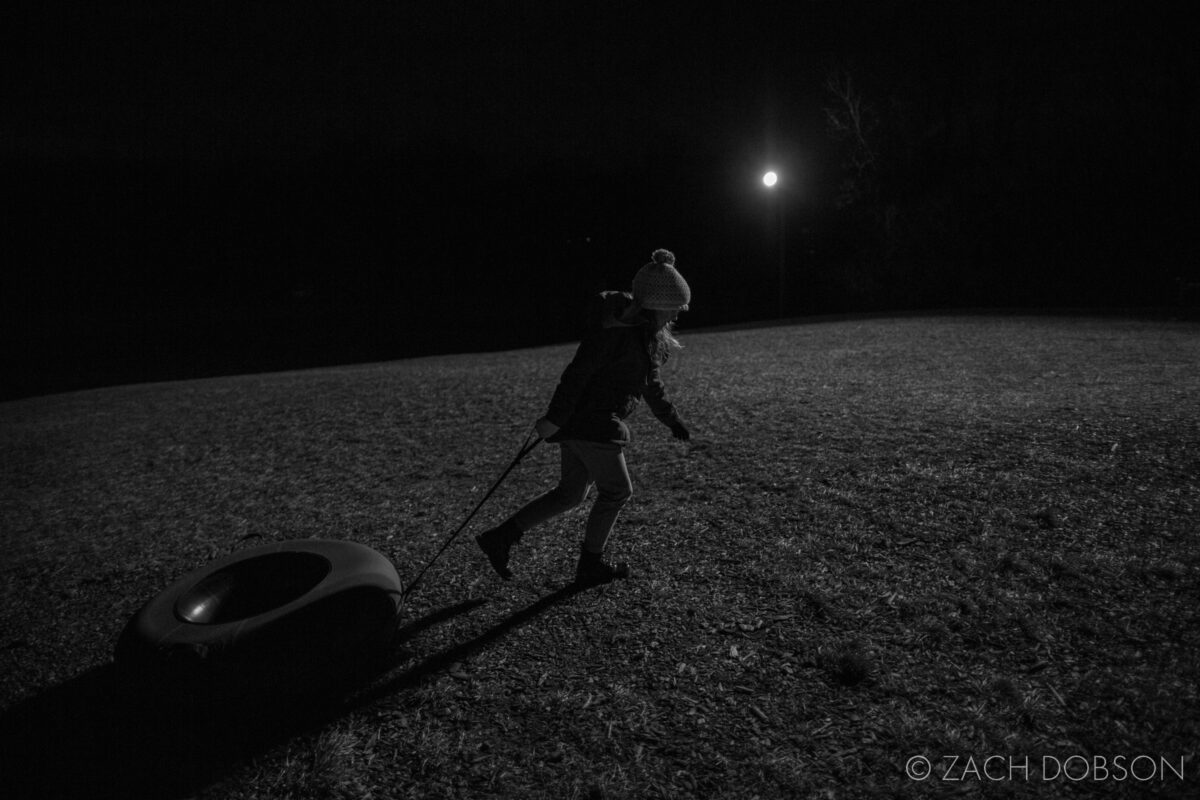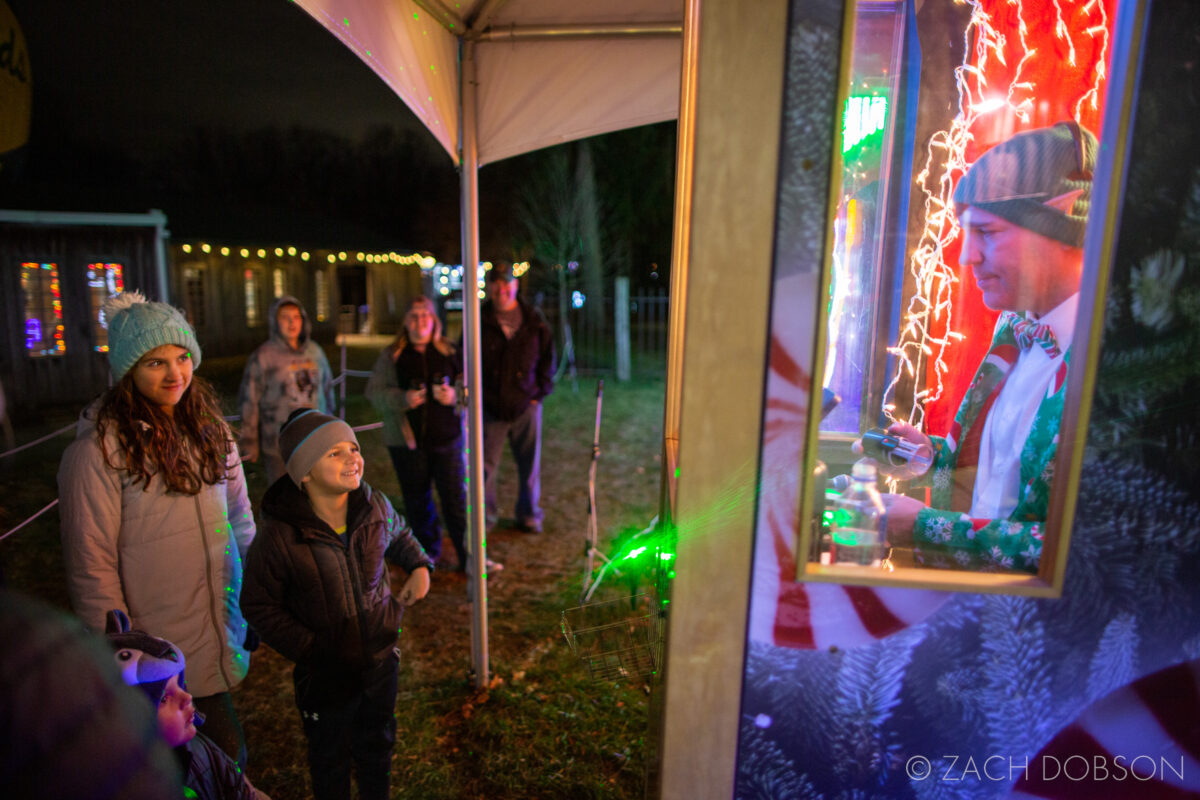 Light Displays
When photographing displays of holiday lights, I like to show their context within the environment and their relation to each other. For the first two photos below, you can see how guests move in and around the lights.
In the second two images, I compress the background with a telephoto lens to accentuate how many lights are on display in these areas.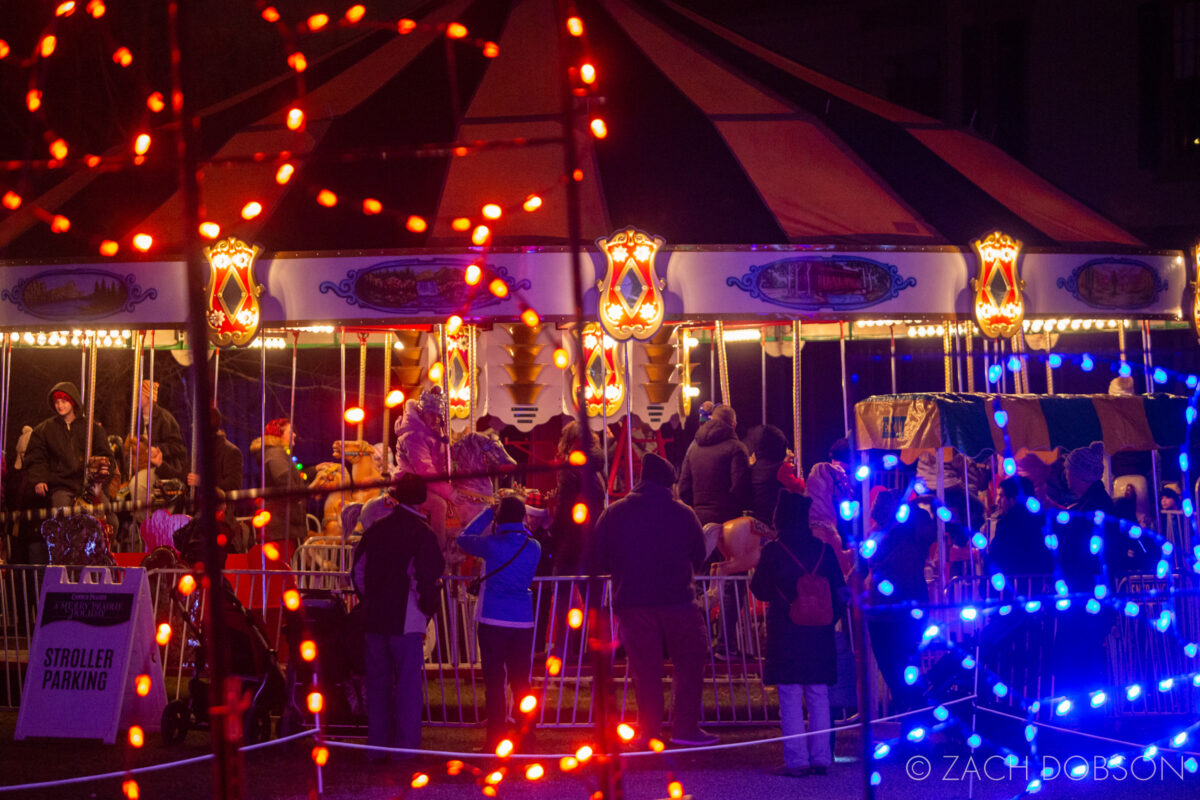 Related Posts
The holidays are always a busy time of year for us, so there are plenty of other photos to see here on the blog. Click here to see everything that falls under the "holiday" category.
More on A Merry Prairie Holiday
For more info about A Merry Prairie Holiday and Conner Prairie, click here.