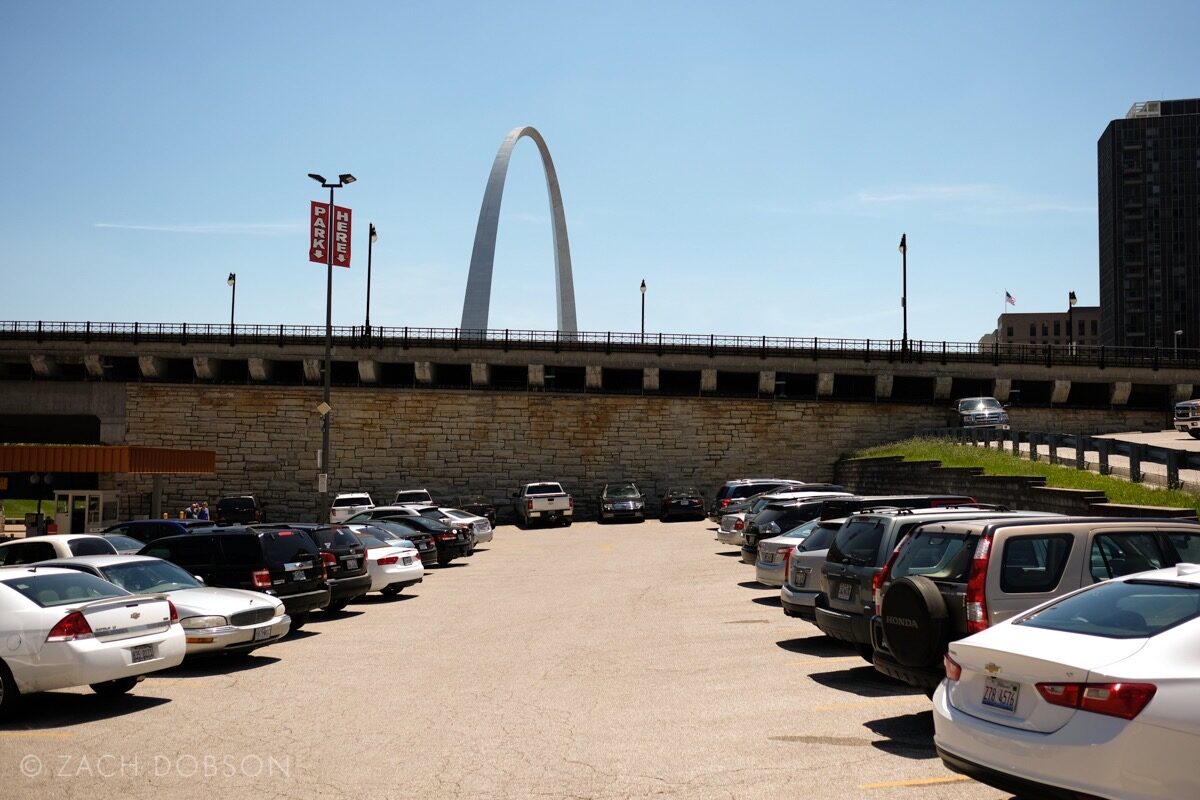 Looking for the Different
I've never been one to look for THE shot. The "hero" shot (it's an advertising term). The postcard shot. So when I do photography at tourist locations like the Gateway Arch, I'm looking to see how many unique angles I can find.
I have no illusions that I've taken the most special and singular photos at a location that is photographed by thousands of people every day. But if I can push myself beyond the obvious (at least, what seems obvious to me), I'm usually happy with the results.
These photos are from two separate visits to the Gateway Arch in St. Louis (2017 and 2022). I only spent about an hour there each time.
Here are some general practices I have for finding different types of photos…
Roll with the Changes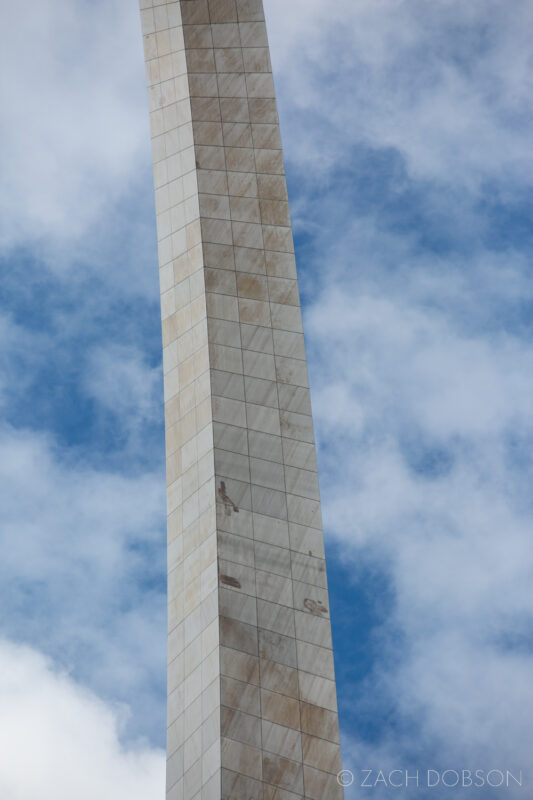 The photos above were taken 20 minutes apart. You never know what the weather will be like and how it will change. I always try to embrace the scene as-is, even if it's not what I would have hoped for. Often inclement weather conditions will lead to more unique photos because not as many people like to take pictures on overcast or rainy days. Also, the weather can change in an instant, so be ready.
Isolating Segments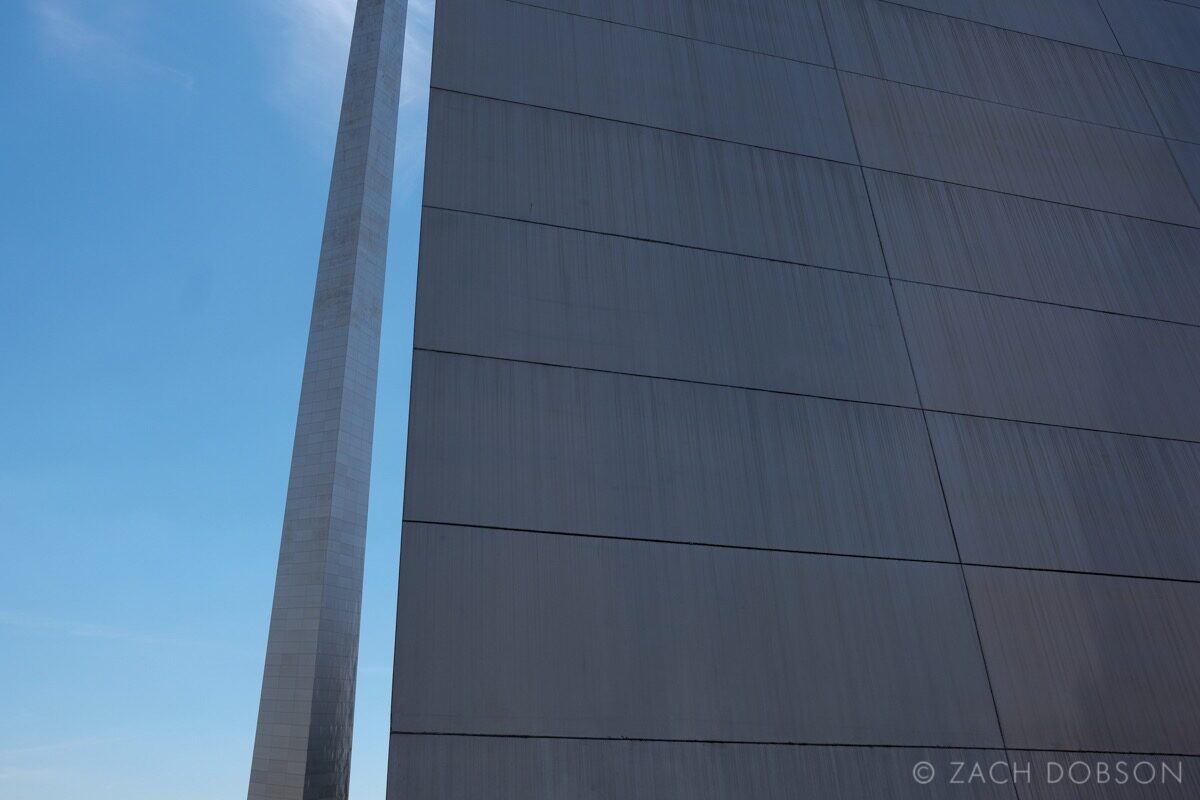 I feel like a lot of photographers get so focused on "fitting it all in there" that they miss the opportunity to focus on individual elements of a landmark that can make for compelling photos.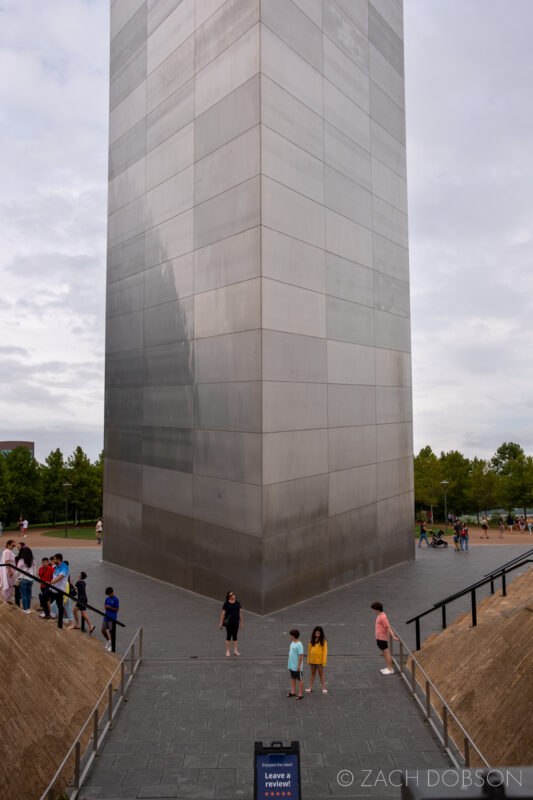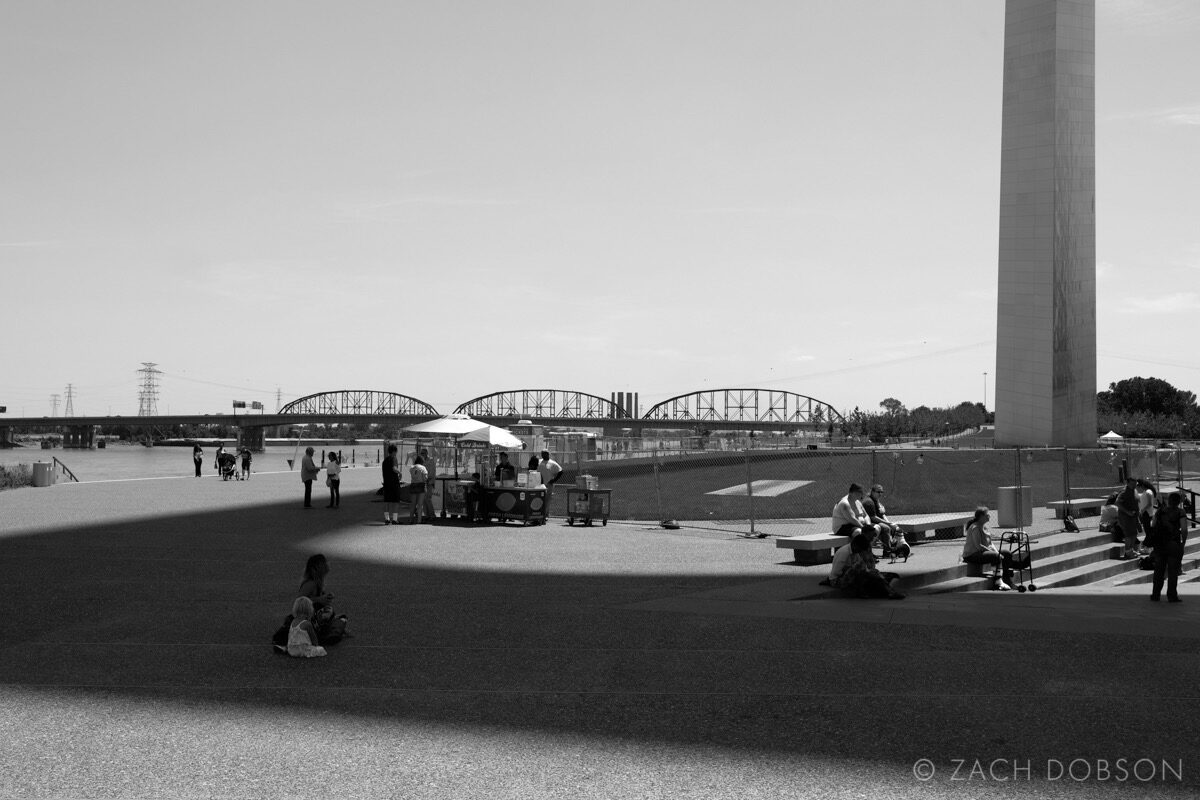 Getting Close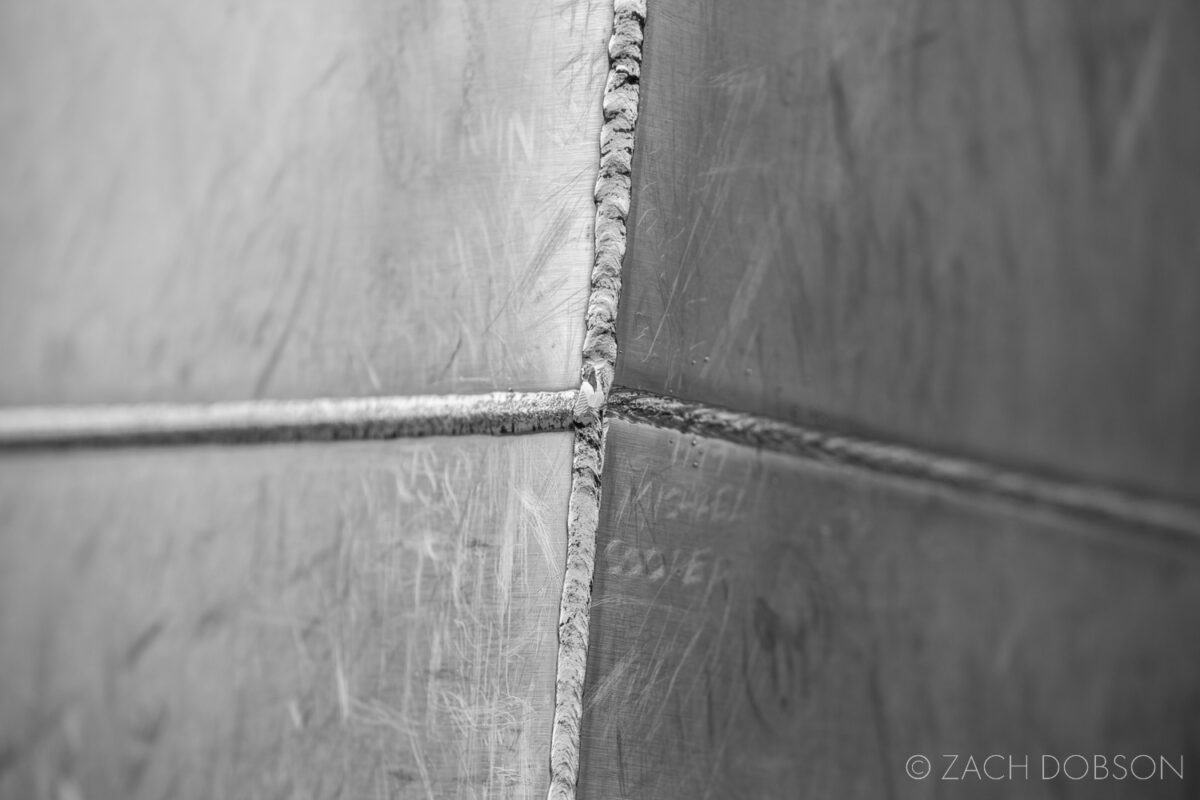 People are used to seeing the entirety of landmarks in photos online, in books and on postcards that they often have never seen them up close. Take your viewers in close for some detail shots.
Getting Far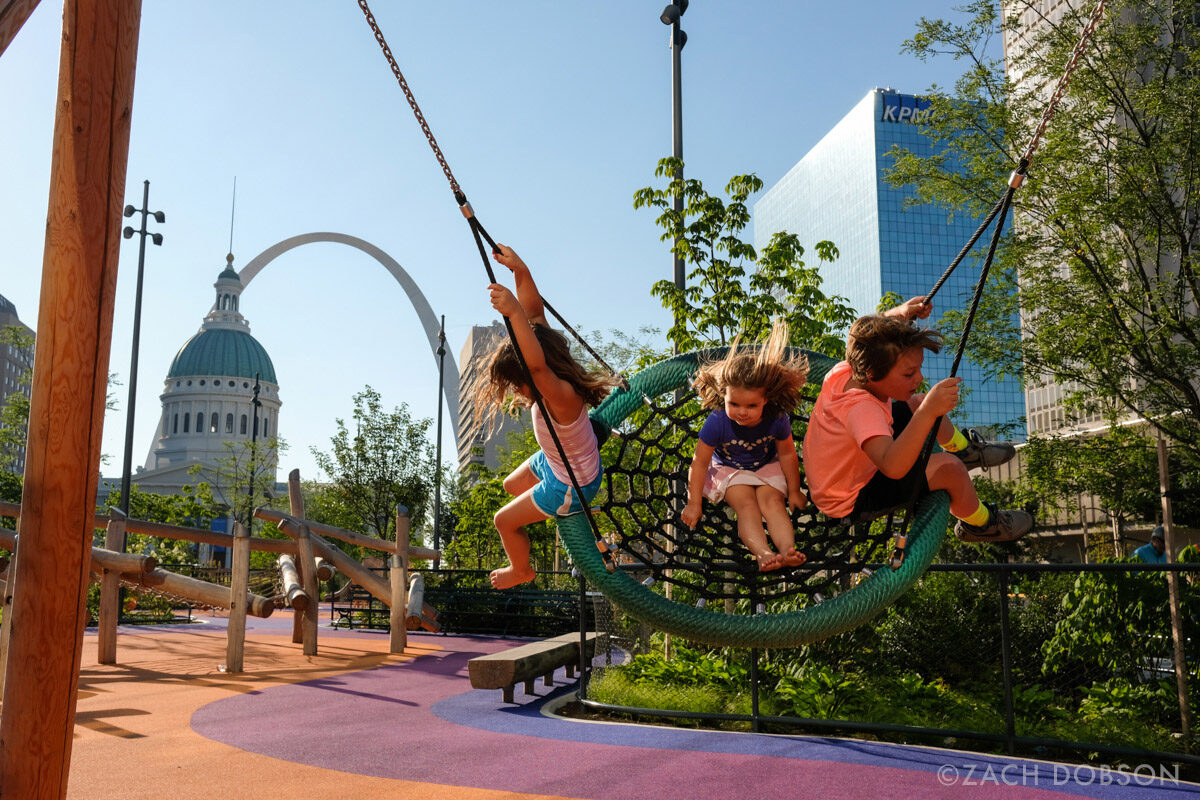 This is like the last point, but opposite. If you can get really far away and show how a landmark looks from other parts of town, it can give a sense of a city overall.
What's Happening on the Periphery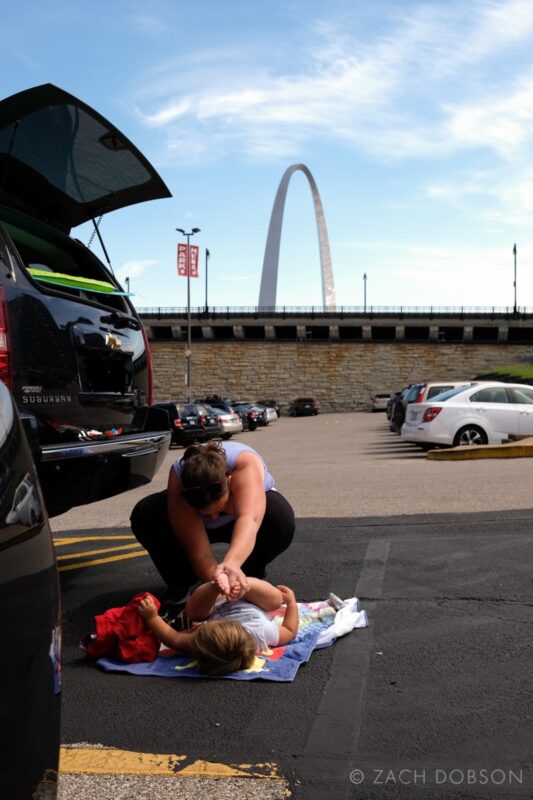 What are the people near and around places like the Gateway Arch doing? Seeing how people react (or don't react) to their surroundings can make for more engaging photos.
Related Posts
If you're interested in seeing how I photograph other landmarks, landscapes, and cities, you can check out the keyword travel by clicking here. Also, take a look at their official website to see how they've photographed it.
For extra credit, take a look at this short video I made about Arch photos by the incomparable Joel Meyerowitz.