I'm not a golfer, so it felt a bit odd to start taking photos of lost golf balls. However, I recently started being drawn to photographing lost golf balls on the course near my house and following that instinct lead to a surprisingly philosophical set of images.
I focus on documenting life as it happens naturally, so when my kids asked me to take them to the creek to find golf balls, I grabbed my camera and followed along. I planned to photograph the kids in their search, but I soon felt pulled to shoot the lost balls as well.
After seeing the resulting images and reflecting on them, some deeper themes emerged…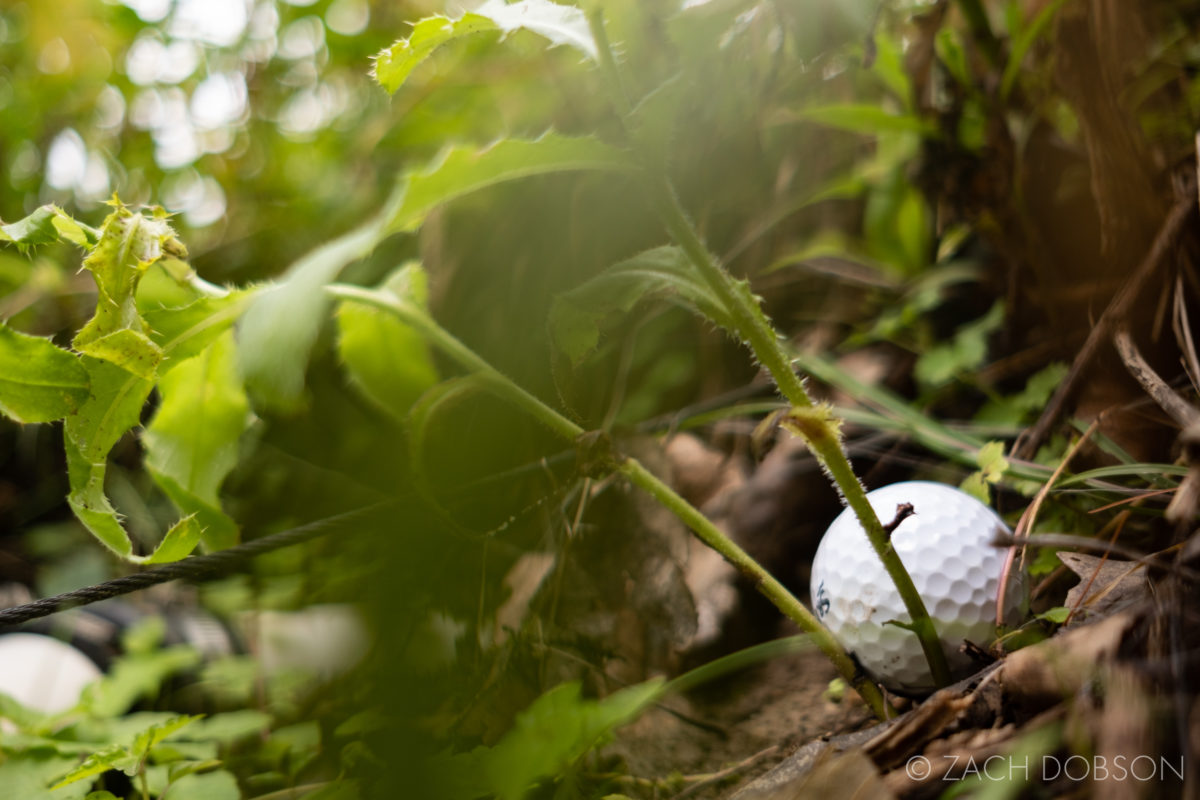 Whether in sports, business, relationships or creative endeavors, we all know the feeling of taking a big shot and shanking it into the woods. It's so off-course that it's not even worth the effort pursue it. 
I like the idea of taking someone's missed shot and making something beautiful out of it. I like to think that means the things we try and fail at can lead to something good like another's inspiration and success.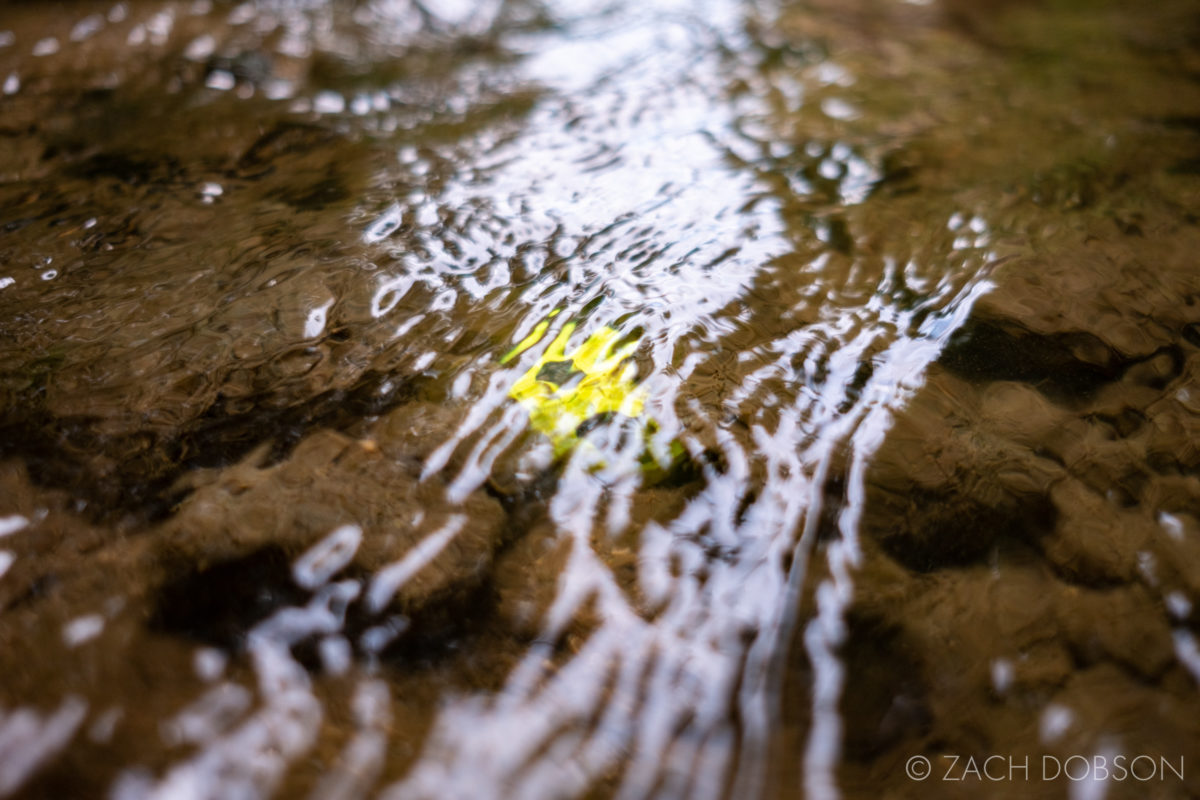 The title of this series, As It Lies, comes from the golf rule that you must play your ball from wherever it lands. This is also an apt description for my approach to these images: I shoot each ball as found. I don't touch or move the ball, or change the scenery in any way for the photo.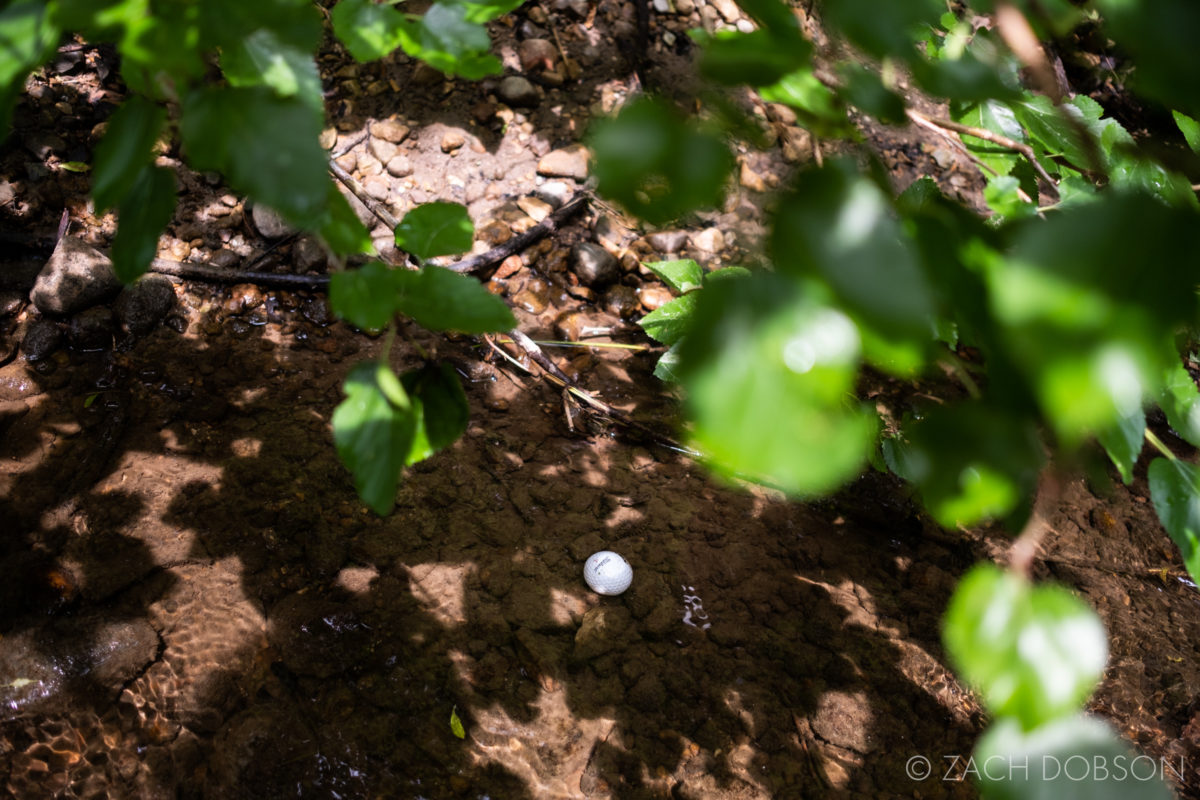 I feel there's a larger collaboration happening to create these images. It starts with a golfer taking an errant shot. Then nature receives it. The ball is held in place, or moved by wind and water over a period of hours, days, months or even years. Only after all that do I find it and document its existence.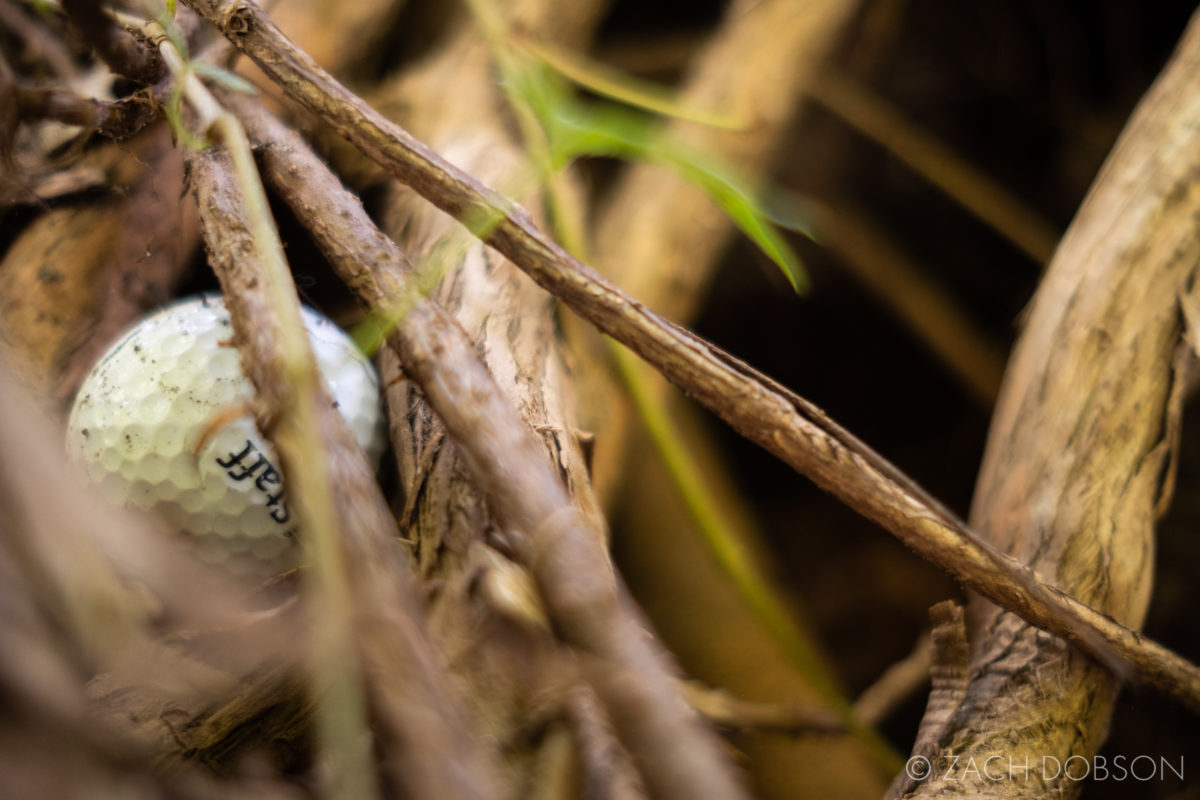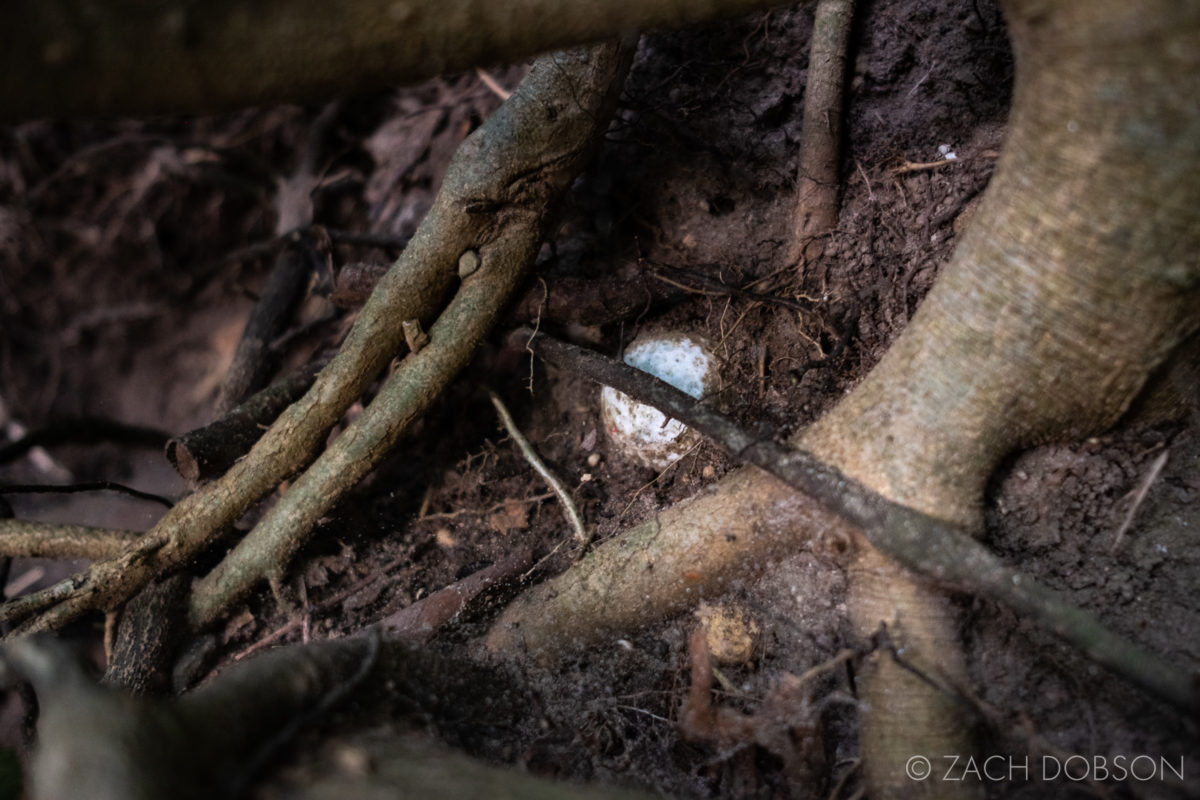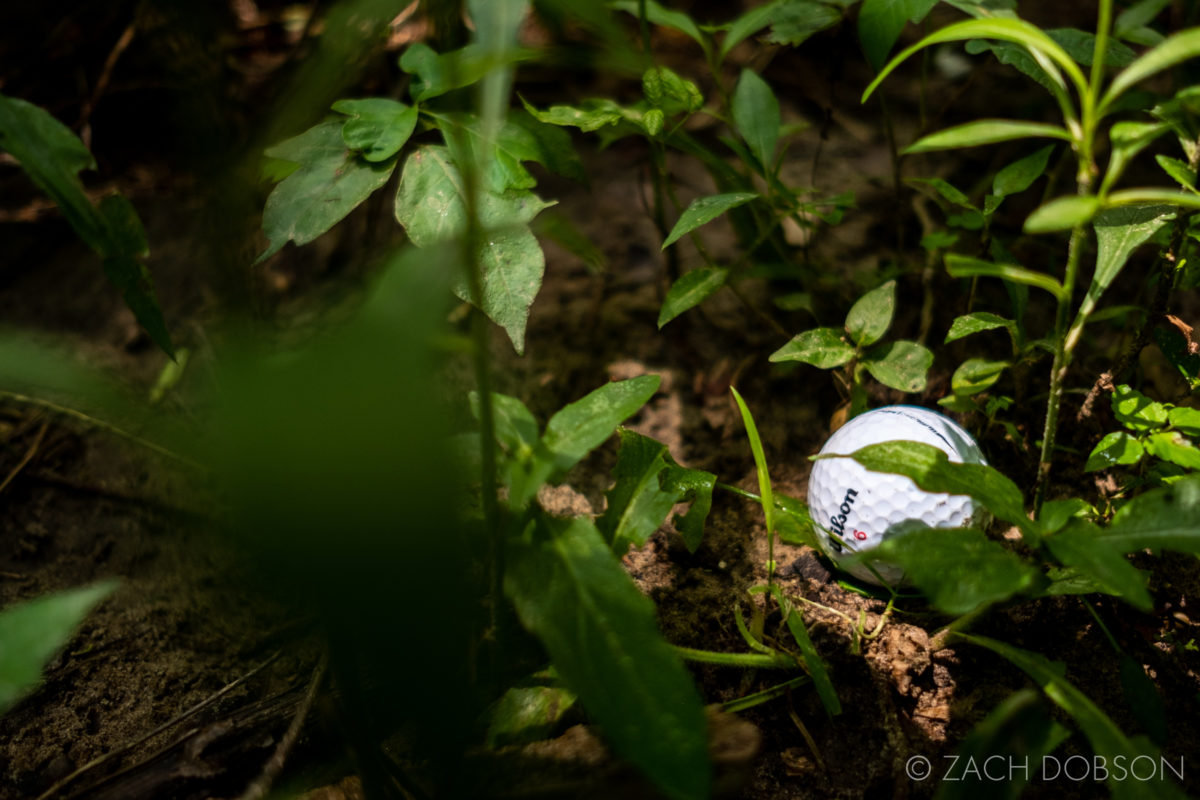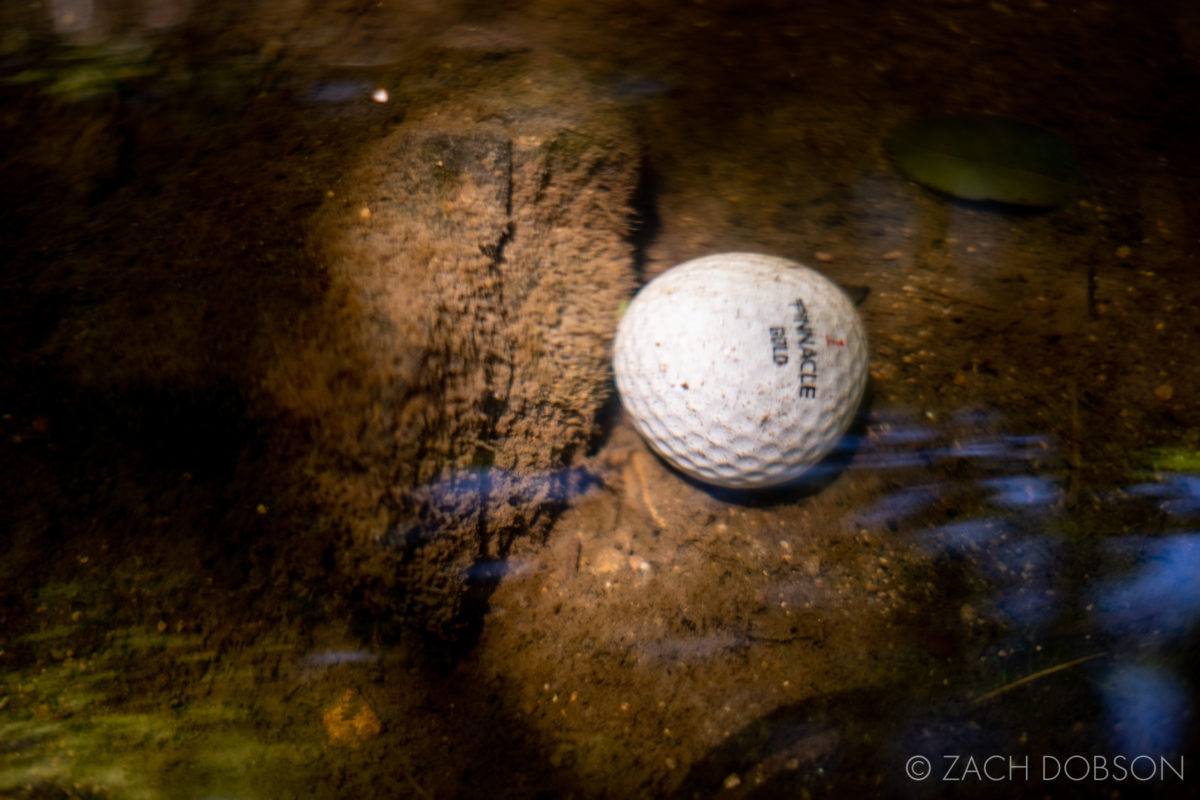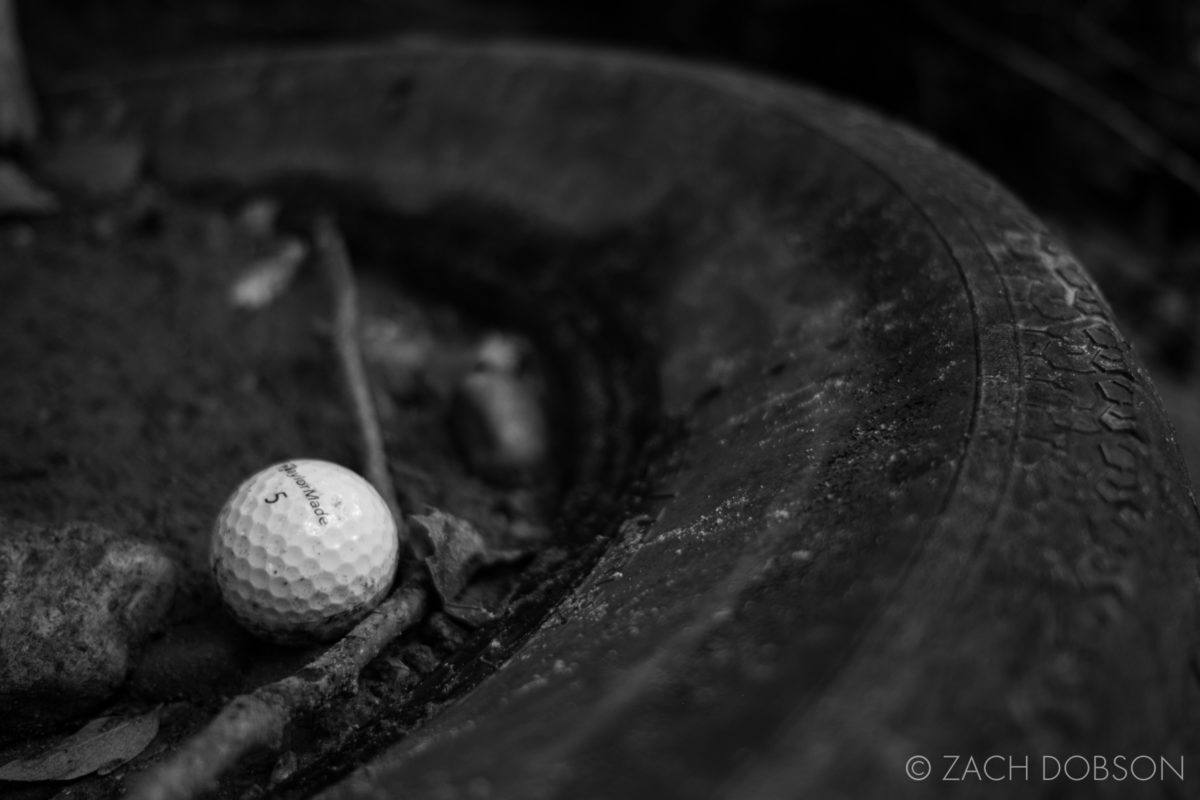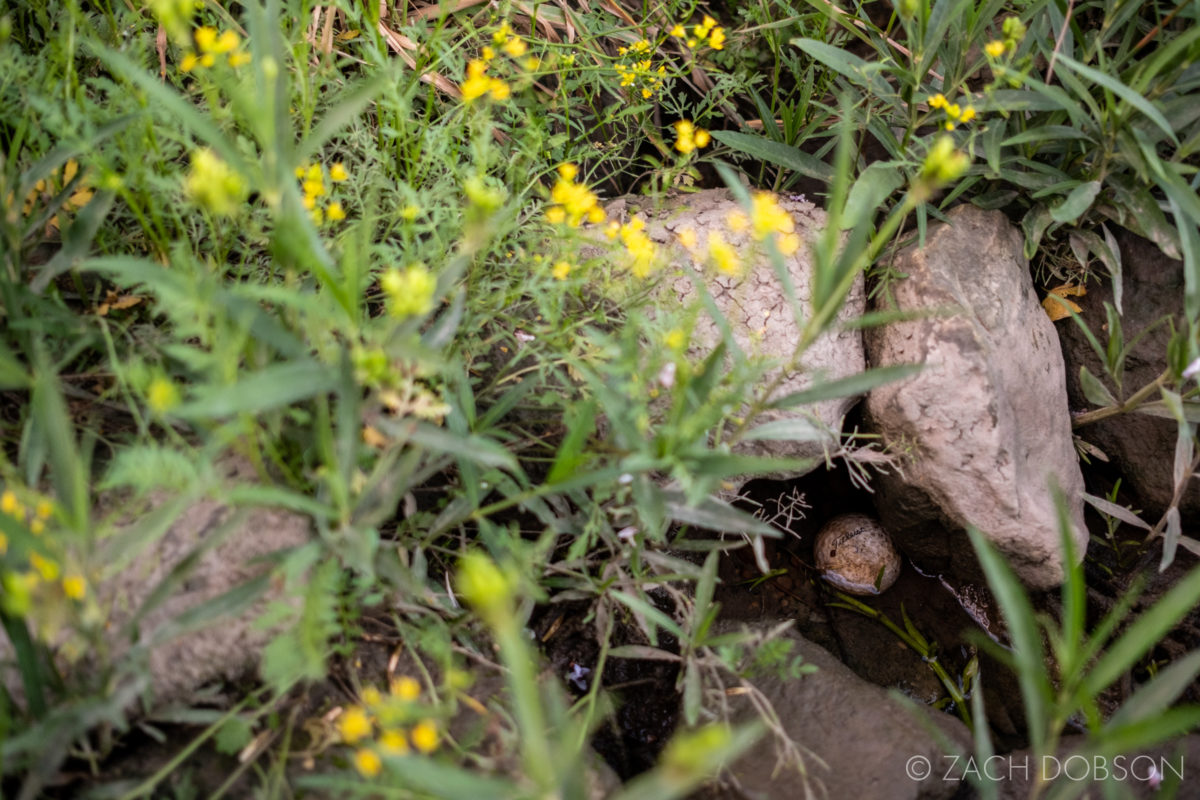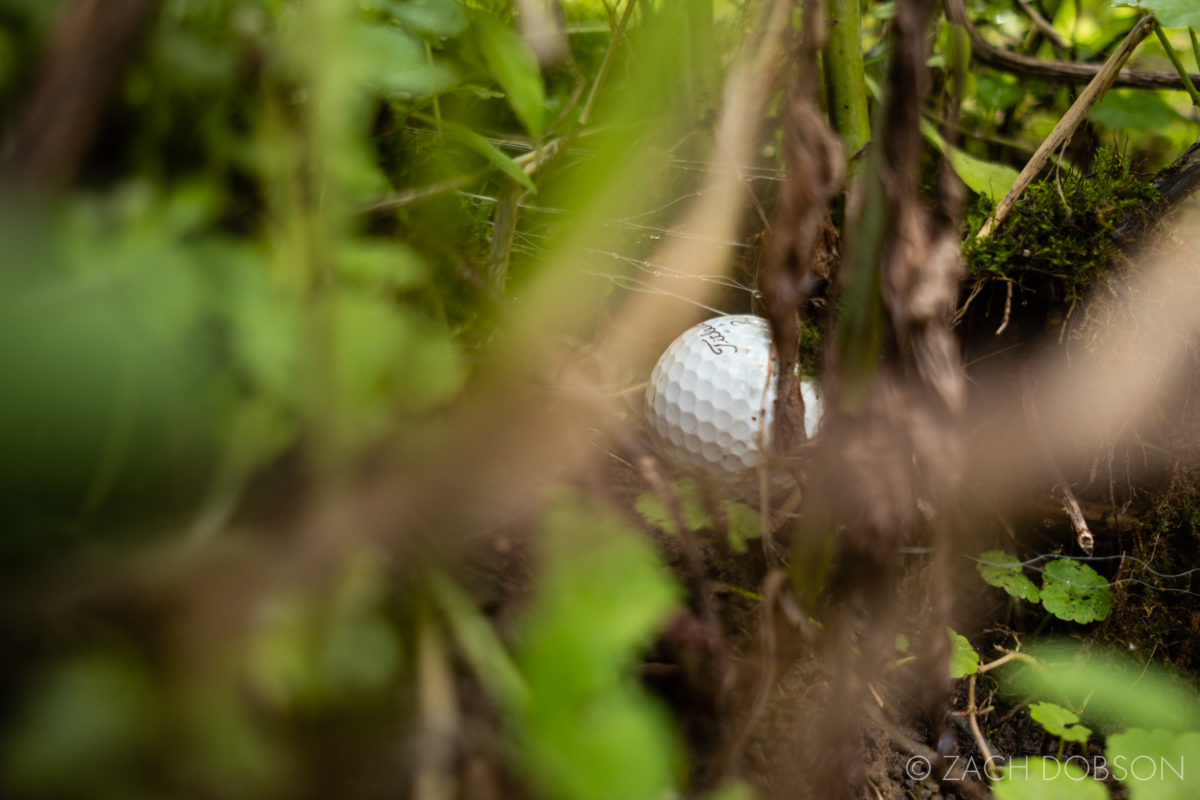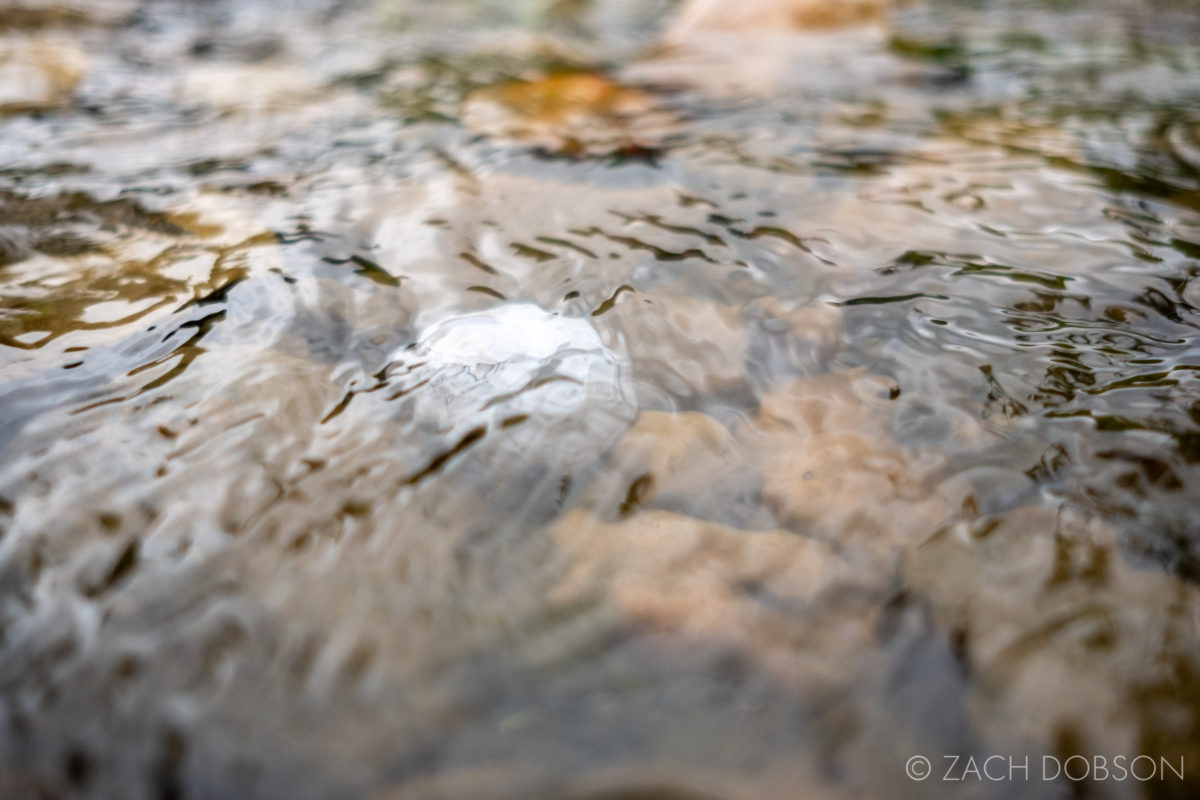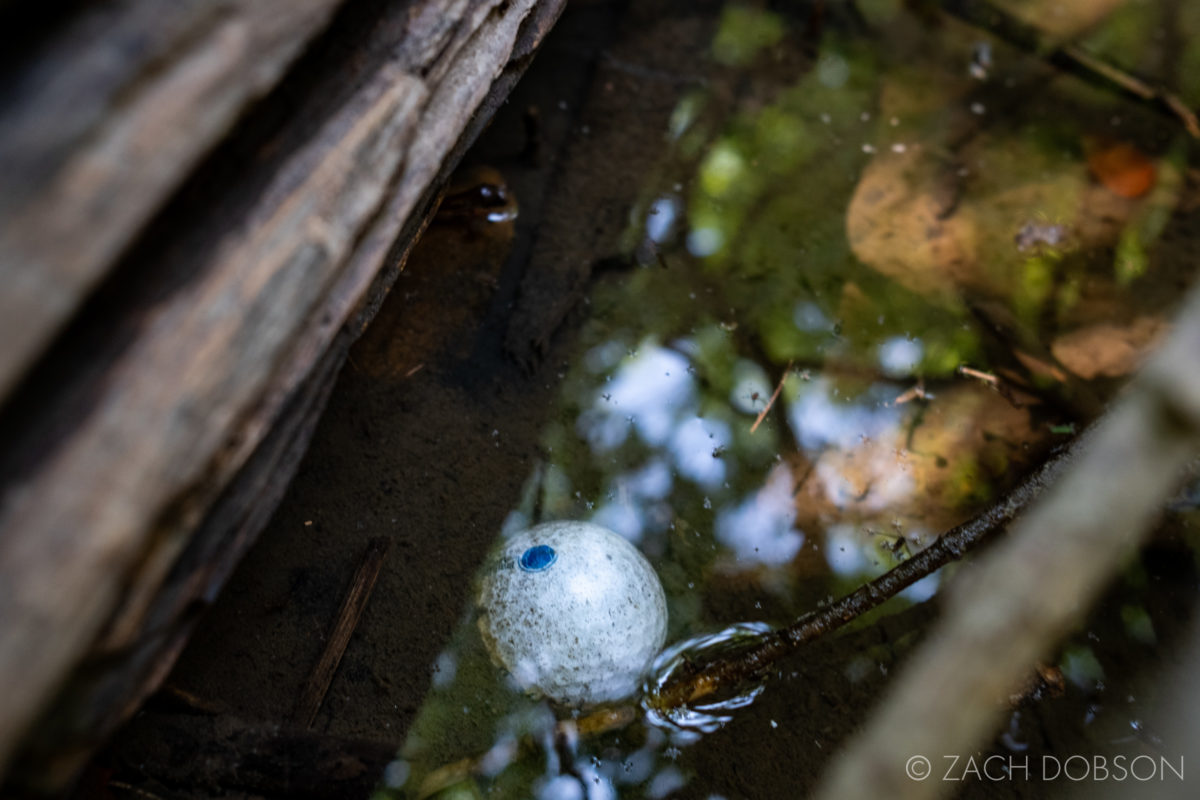 If you enjoy these images, you can follow me on Instagram to see the latest balls I find. Many of these images are available as prints, click here to see the images available in our shop. And if one of these speaks to you specifically but you don't see it in my shop, shoot me an email & I'll be happy to make it available for you.
Related Content
This is a crazy time of life & it's been a great opportunity for interesting photojournalism. Here are links to more of my photo stories that have spawned from these times of social distancing and quarantine.