This past weekend was the grand opening of the Carmel Christkindlmarkt.  I stopped by on Sunday evening to check out the scene.  It's a beautiful setup with the Palladium in the background.  The iceskating is affordable, and there are special deals on Wednesday and Thursday, so be sure to check out the website for details:  https://www.carmelchristkindlmarkt.com
Here a few shots from my brief visit.  I'll be back soon to do a full shoot for Hamilton County Tourism, so I'll be sure share those later this winter.
The woodworker is Christian Werner, a master craftsman from the small town of Seiffen, Germany. He travelled to Carmel for the opening weekend in 2017 to demonstrate how he creates animal figurines.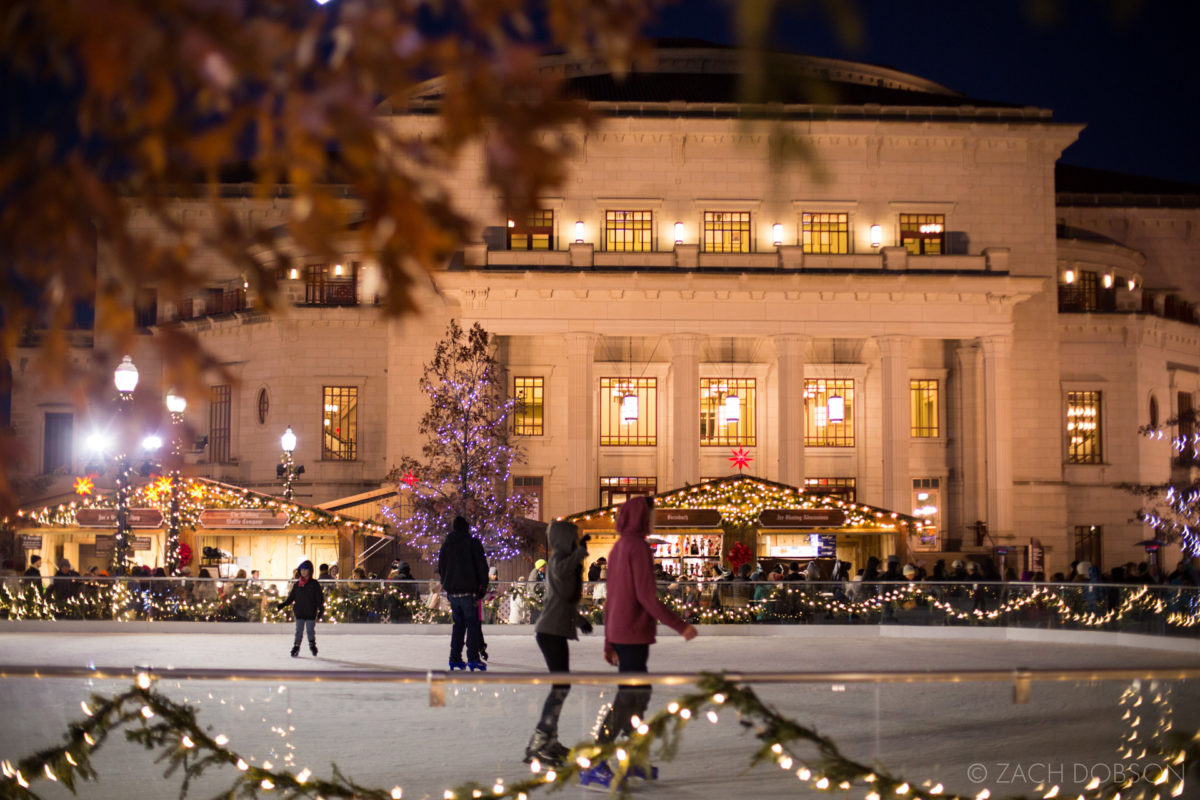 If you're looking for more recent images from Carmel Christkindlmarkt, you'll want to join our mailing list because we shared an exclusive view of the gorgeous Glühwein Pyramid, added in 2018, and a mouth watering image of a Raclette with our newsletter and we'll be sure to let you know when those images go live in the future.
2018 Holiday Events
As legendary Hoosier Michael Jackson once said, "Don't stop 'til you get enough." So by all means, please enjoy our other Indianapolis holiday events posts from 2018. Click the image below.