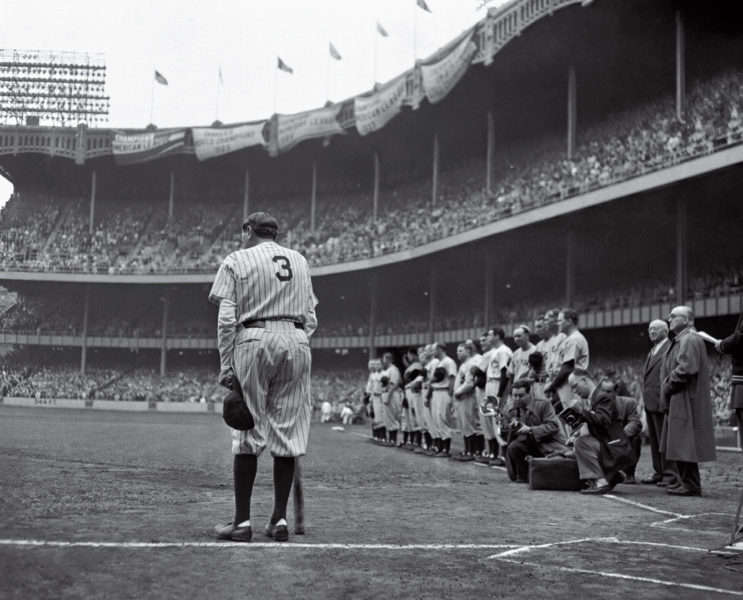 In 1948, Nat Fein shot this photo of Babe Ruth shortly before his death. Photographers were gathering together to get a shot of Ruth's face, but Nat "got a feeling" and headed behind Ruth and captured this image, which was the first sports photograph to win a Pulitzer Prize.
I've been greatly influenced by this photograph in my career. I shoot many events where there's a slew of photographers and I pride myself on getting shots no one else has. Because of this photo, whenever I see a group of photographers, I head another direction and I'm always pleased I did.
Recently a friend of mine, Bill Crawford of Harbor Pictures, noticed my particular approach had been documented peripherally in a print on display at the Indiana Basketball Hall of Fame.
The following image is part of Keating's Hoosier Hardwood project from the 2017 IHSAA Boys Basketball State Finals. You might notice a group of photographers on the left in the background.  And then on the right, you'll see me, lying on the floor by myself.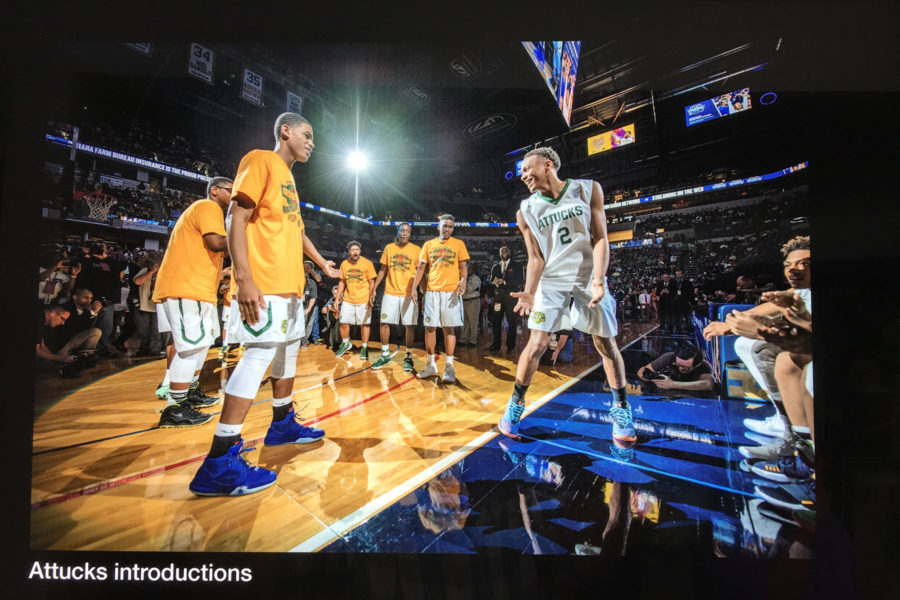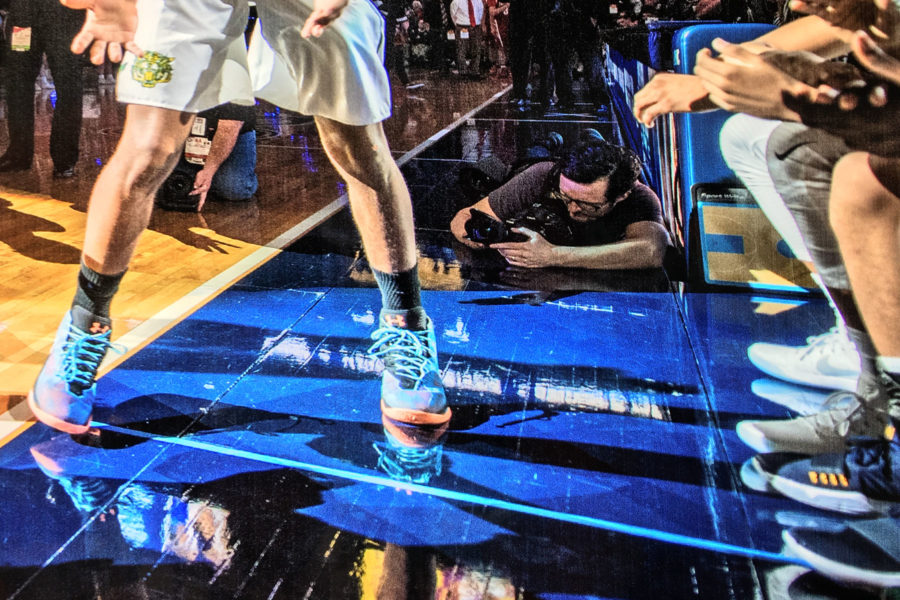 The resulting photo…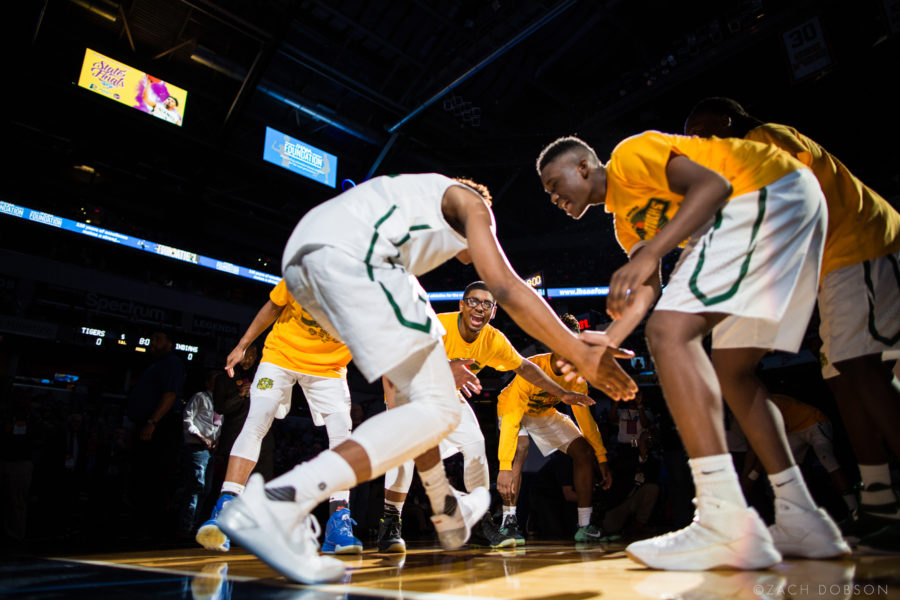 You can see the rest of my favorites from the 2017 Indiana Men's Basketball State Finals here.
Finally, I'd like to note that Mr. Keating obviously deserves credit here too:  in order to get that perspective he was shooting from a unique perspective as well.  Not that he needs my stamp of approval!  He's had a long and distinguished career in photojournalism.
Share in the comments, when have you pushed the limits in your photography getting in a unique position that paid off? What about in other kinds of art or work?