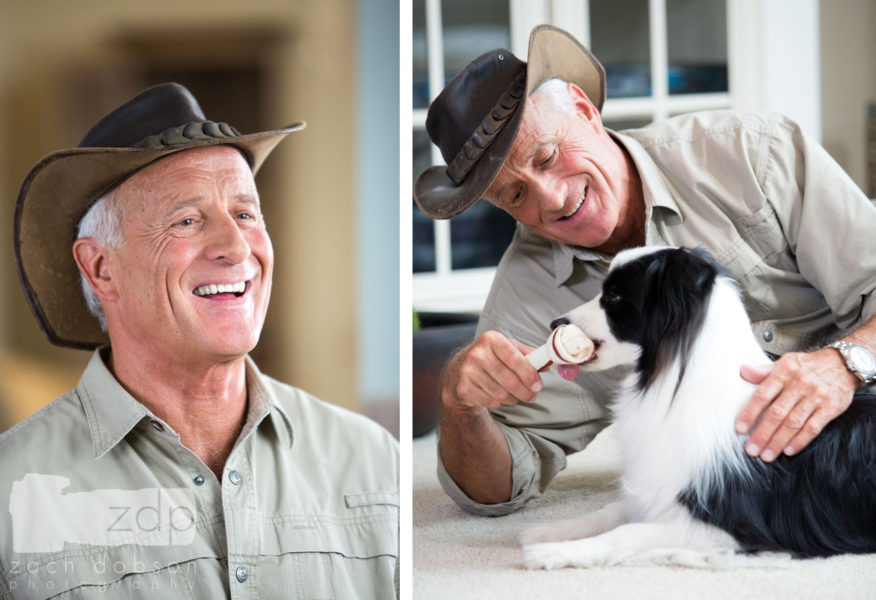 Recently I had the opportunity to work with The Plaid Agency on a spot for Pork Chomps, a raw-hide free dog chew, with everyone's favorite animal expert Jack Hanna.
Taking stills on a video shoot is always an interesting endeavor.  First off, the crew is always much larger than on a still shoot.  There's a lot more navigating tight spaces.
Having grips present to light the whole scene takes some of the pressure off finding the best lighting, but there are other tasks that become more challenging.  Communication on these shoots is key.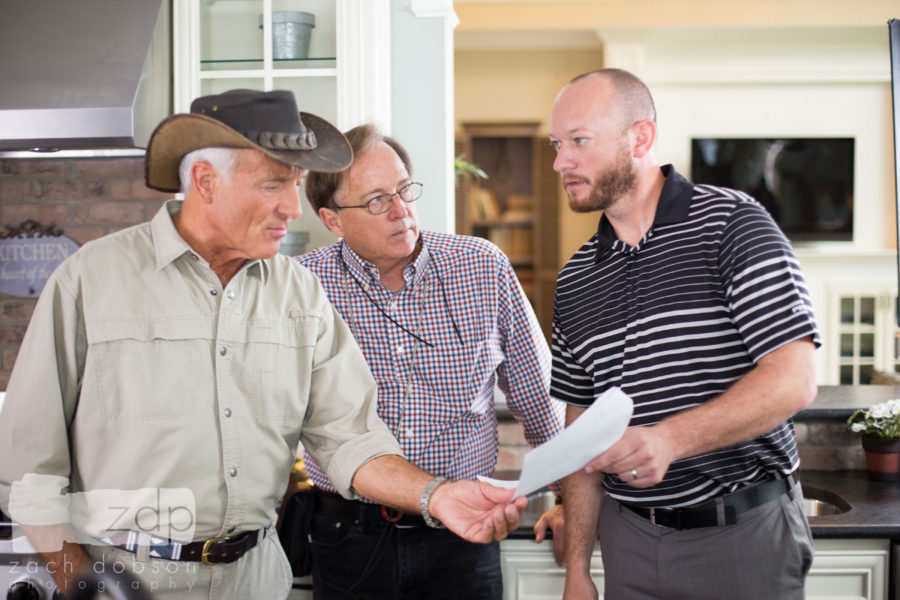 I speak with the Creative Director of the ad agency to get info on how the images will complement the video, along with where they'll be used and what they need to convey.
I talk to the director to see what angles they're shooting with which lenses and whether I'll need to shoot simultaneously with the video, or jump in between takes to get the stills separately.
If I do need to jump in between scenes, I always have to pay close attention and speak up when it's my turn because the video crew is on a tight schedule and they're not thinking about what I need.  Understandably.  That's my job, not theirs.  They have enough to manage.
I also communicate with the sound guy to see when critical audio is being recorded and whether the shutter click on the camera might interfere.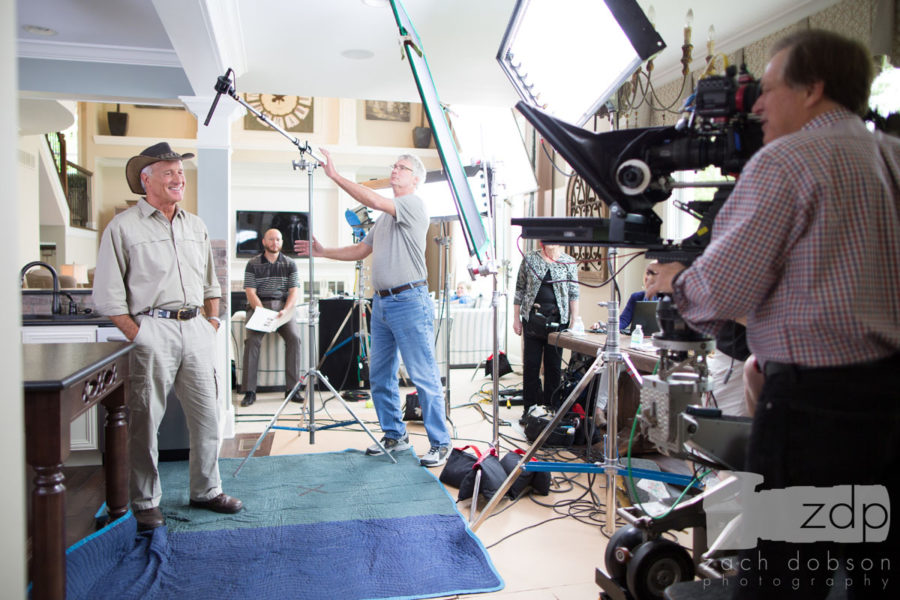 I've worked with Richmarc Productions a number of times over the years.  Rick and Joyce are always friendly and professional, getting the job done quickly and efficiently while always maintaining a high level of quality.  It's always enjoyable to see the final cut.  Here is a link to their 30-second spot on YouTube.