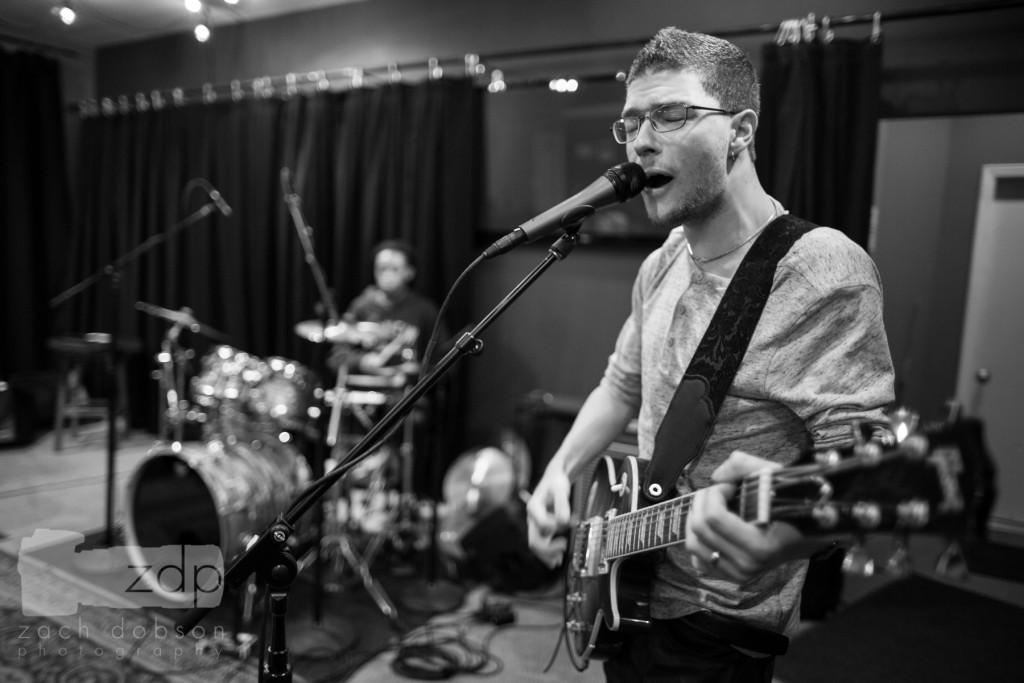 Tommy Baldwin, Musician
I met Tommy in a very serendipitous manner. I stopped by my office on Saturday after another shoot and noticed my office neighbors, Kingston's Music Showcase, were in. For me, music is as big of a passion as photography, and I hadn't yet found a musician to participate in the project. I thought I'd ask the owner, Rick Kingston, if he could recommend someone. Without hesitation he said that Tommy Baldwin was the most passionate musician he knew, and he would be coming by in about 15 minutes. Tommy is a 20-year-old phenom who splits his time between his hometown of Indy and LA, gigging with big names in the blues & rock scene.
When Tommy came in, he was immediately on board with the project. I shot a few images during rehearsal, then met up later in the evening for his gig at Vireli's. If you're in the Indy area, mark July 3rd on the calendar and come see Tommy's inspired playing at Guitar-mel Fest, a concert at CarmelFest, which I'll be sponsoring/shooting again this year.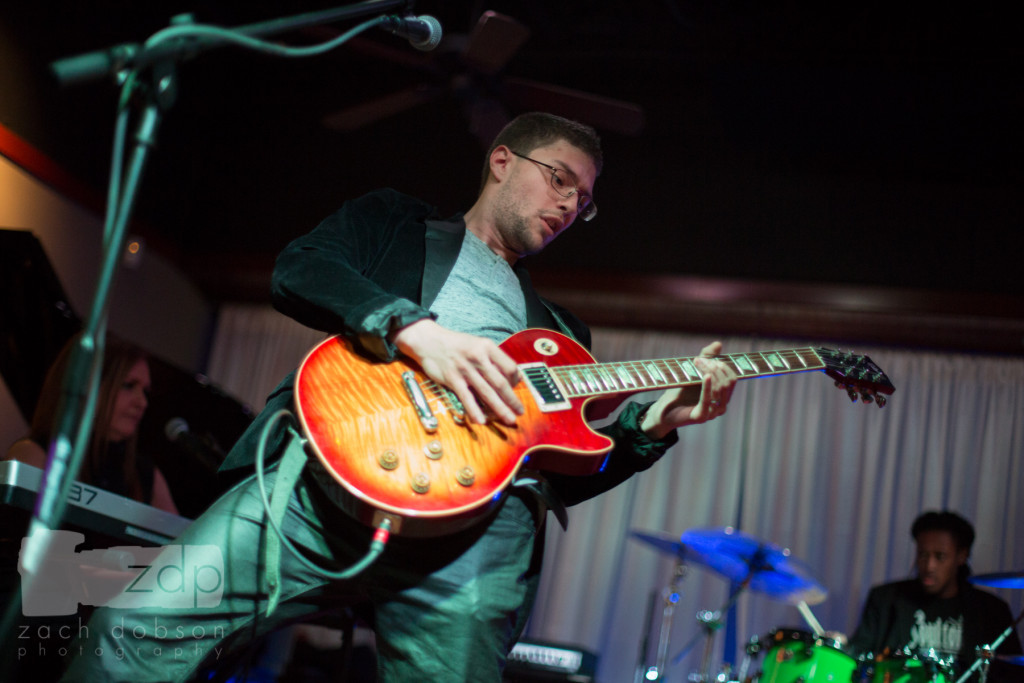 Here's where we typically have our six questions, but today we're presenting Tommy's info in more of a story format.
I believe my true calling is to write and play music. I love the arts in its entirety. Drawings, Paintings, Pottery, Glass, Acting, Music, Film, etc, but music is my favorite of them all. It's my favorite because you can still feel it when you close your eyes. It's the melody you think of walking down the street or hanging out with friends. It's all around you, all the time. You just have to listen, and create what you hear and make it your own.
I started playing guitar when I was 8 years old. I went to my friend's house who had a broken guitar with 3 strings on it and barely worked. I remember when I first picked it up and played it on my lap like a lap steel guitar, but I used my thumb. He saw I was really interested in it so he let me have it and take it home. When I took it home I had no idea how to play it, but I loved it. I remember waking up the next day to find out my dad had tuned it and I was so mad because I liked how it sounded before…. Haha.
A year later Santa brought me my first Squire Stratocaster. So I learned how to properly play it, learning chords and songs. I loved that damn thing, then, a year later my dad and mom surprised me with a Red Epiphone SG. I got that guitar as an early Christmas present, I was so excited. A month later on December 19th, 2006 my dad died of a heart attack. My life completely changed. That event morphed me into who I am as a person today; how passionate I am about music, and how I love my friends and family.
My mom and I moved in February of 2007 into a little condo and had to get rid of a lot of our stuff from the old house. We were extremely sad, but we made it through. At the time I loved to play Metallica and Linkin Park. But, when I heard Stevie Ray Vaughan's version of Voodoo Child by Jimi Hendrix, I watched in awe and said, "Now that's how I wanna play guitar!" I could feel the blues; the notes that he felt and sang with his guitar and vocals. Then I heard Hendrix, Clapton, Jeff Beck, Jimmy Page, Peter Frampton, and I was SO in love with the blues…. And I still am! That's what I still play.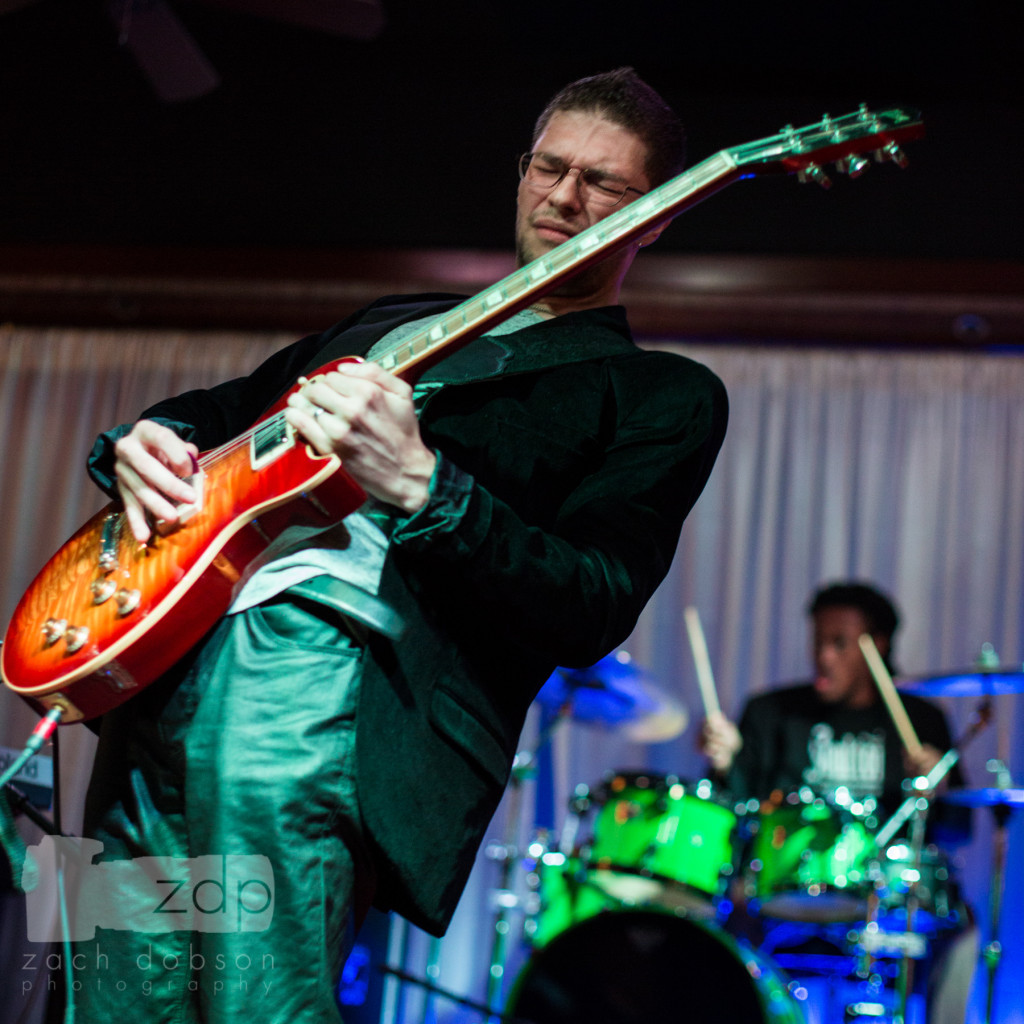 Fast forward to now… Last year I met Dug Pinnick from King's X at the National Association of Music Merchants (NAMM) show. I was there to see one of my favorite guitar players, Eric Gales. After his show, he went off to the side and signed CD's. Eric did a project with Dug called PGP with a drummer named Thomas Pridgen, who my drummer Elijah Polard loves. He showed me the group.
So I saw Dug and said well screw this line, I'm gonna go say hi to him, because he's a badass bass player. So I walked up to him and introduced myself and said how much I loved his tone and style of playing. He asked me why I was here and said I love Eric Gales and would love to meet him and buy a CD. So he grabbed my hand and said, "Well screw this line he's my friend!" and walked me through the line and introduced me as Tommy Baldwin, his blues guitar player friend, when we had just met. Eric gave me a hug and said "Hey man, nice to meet you!" and signed CDs for us.
Then Dug offered to take us to dinner! So we went and ate in the restaurant of the Hilton and sat and laughed and conversed for about 2 hours. Then Dug said come up to the room and hang with us if you'd like. So we went and hung for about an hour or so and called it a night, but as we were leaving Dug says, "I'll see you tomorrow, buddy!"
That was the first day and night I met my best friend in the whole world, Dug Pinnick. Now, a little over a year later, I live with Dug in North Hollywood California (Encino/Reseda area). He's taken me on tour with him twice, in which he got me up to play the encore song every night on for a month, which was Voodoo Child by Jimi Hendrix. I've also now played with and met so many famous musicians who I now can call my friends and work with as well. Now Dug is playing bass and producing my upcoming record "Moving Towards The West Coast Sun", and we are due to release it with Rat Pak records in the summer time.
I've worked very hard this past year writing and recording music with Dug and can't wait to get back out to Los Angeles to finish up the record and see what the rest of 2016 brings. I thank God for all of this happening. God works in very strange ways, and I am so thankful for everything going on right now and all of the people that are helping it happen. It is a blessing to meet and befriend people on this path to hopefully achieve my true calling.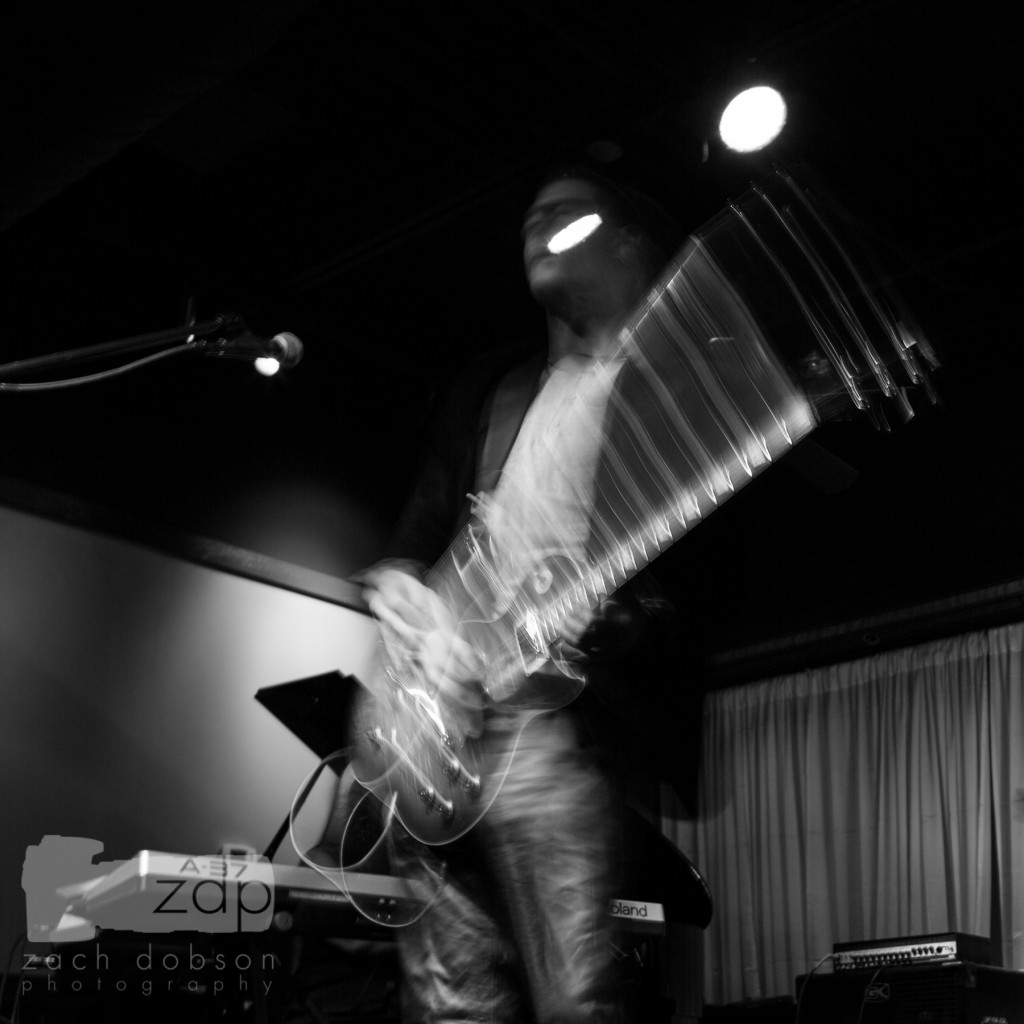 ---
Are you following your Personal Legend? Tell us about it in the comments below.
Subscribe to the blog, or add us to your RSS feed to follow along as we post a new set of images each day for the next 30 days. For background on this project, check out our first post in the series.