Recently I had the opportunity to photograph artist Nathaniel Russell in his home studio. His work is often humorous, sometimes political and always thoughtful. Nature and animals are frequent themes, along with humans in their odd beauty and beautiful oddness.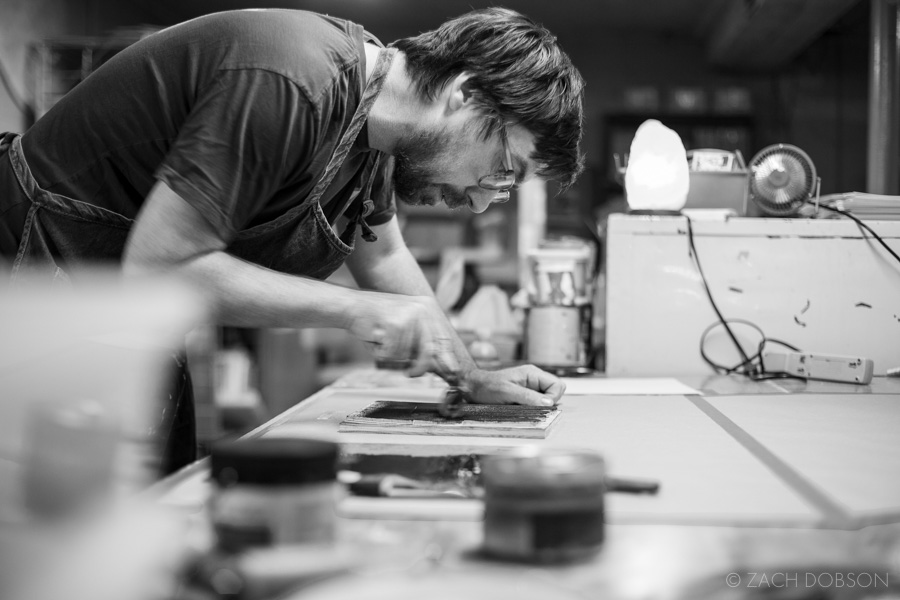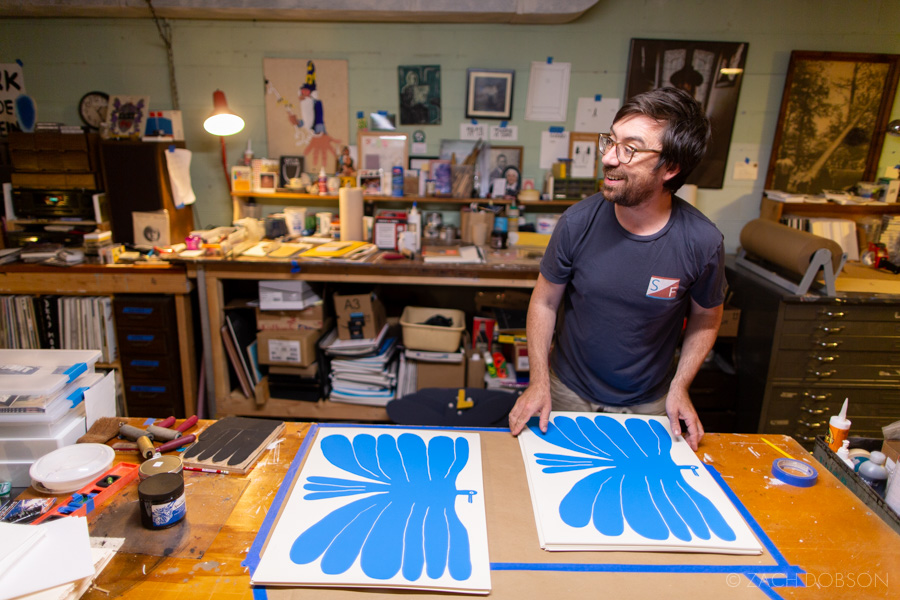 It's great to see a native Hoosier making cool art around the world and still calling Indiana home. Give him a follow on Instagram to see all the rad murals, posters, woodcuts, skateboards, fake fliers, album covers, illustrations and more that he comes up with. You can also purchase editions of his work in his online shop.
The day of my visit, Nat made some prints from a woodcut and numbered some limited edition silk screens of a big blue bird (sorry folks, sold out).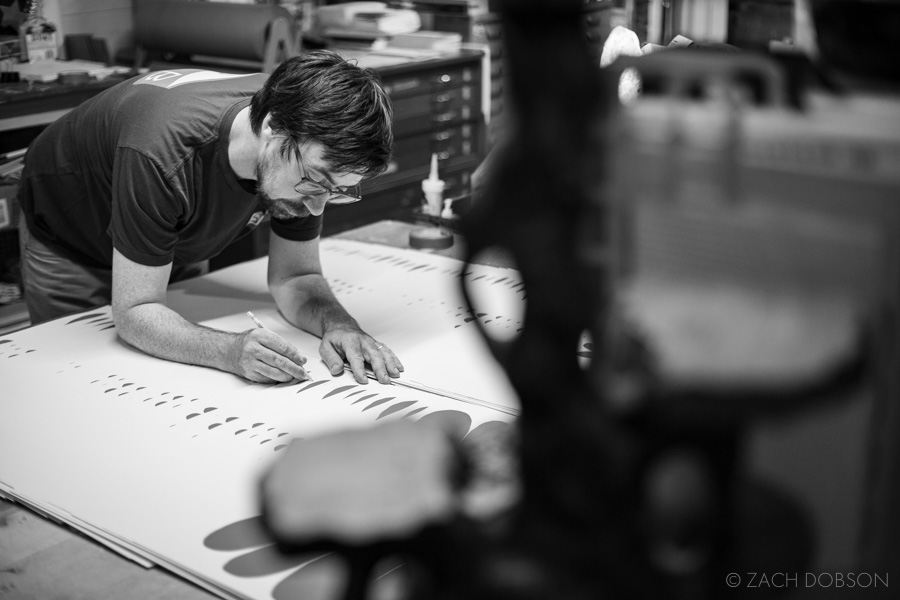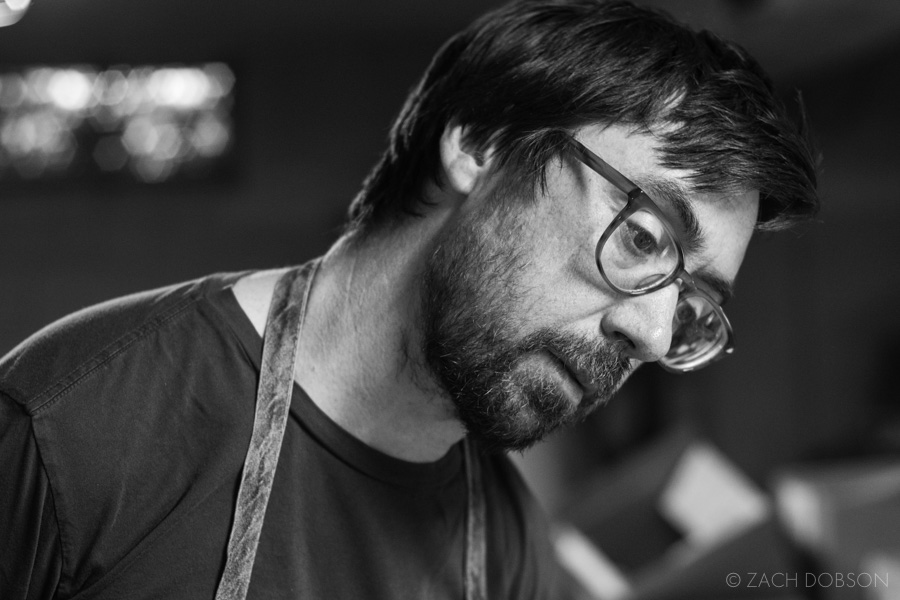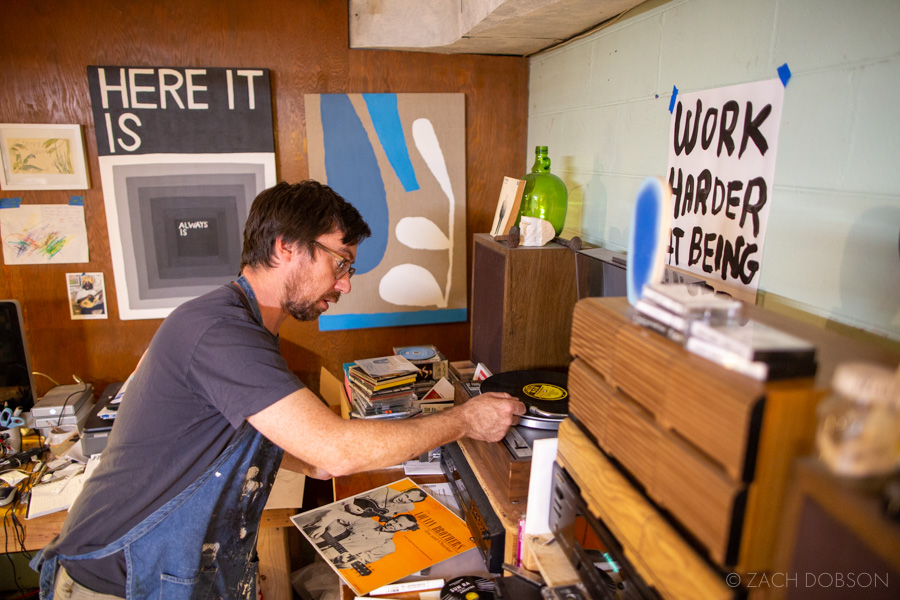 The music is on constant and literal rotation and this day's selections included indie band Little Wings and country & gospel music artists The Louvin Brothers. In addition to his visual pieces, Nat plays and records his own music.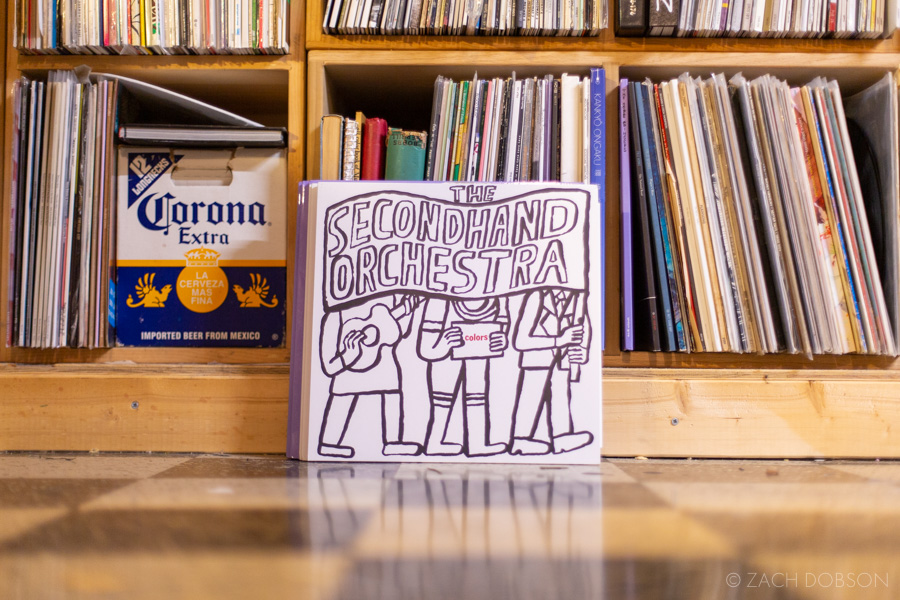 This last image is of cleanup, but I enjoyed the visual nature of it nonetheless. I didn't notice until later that the splotches of black ink were covering the government pages in the phone book. I don't know if this was coincidence, but I don't care to ask.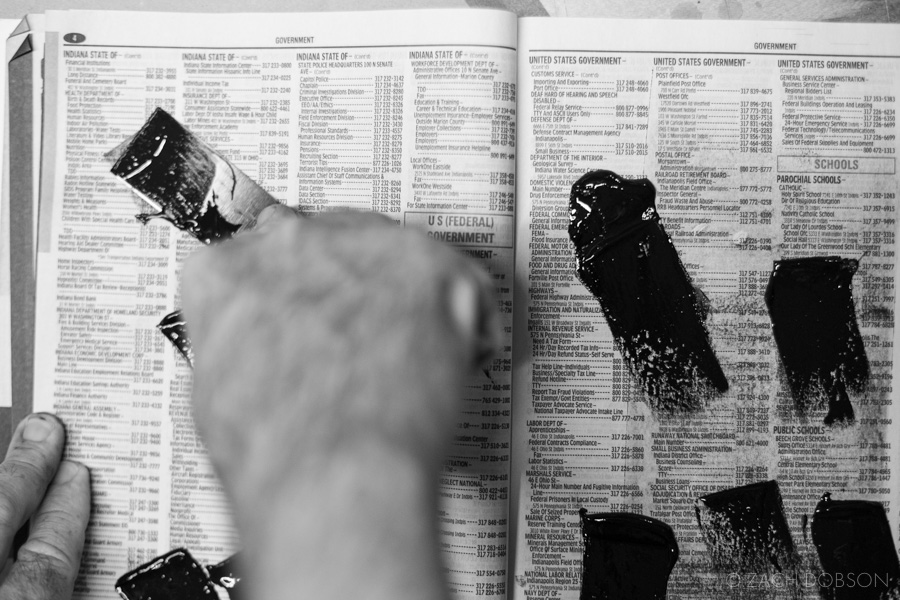 Related Posts
If you're into art and artists, check out these other posts on the topic.