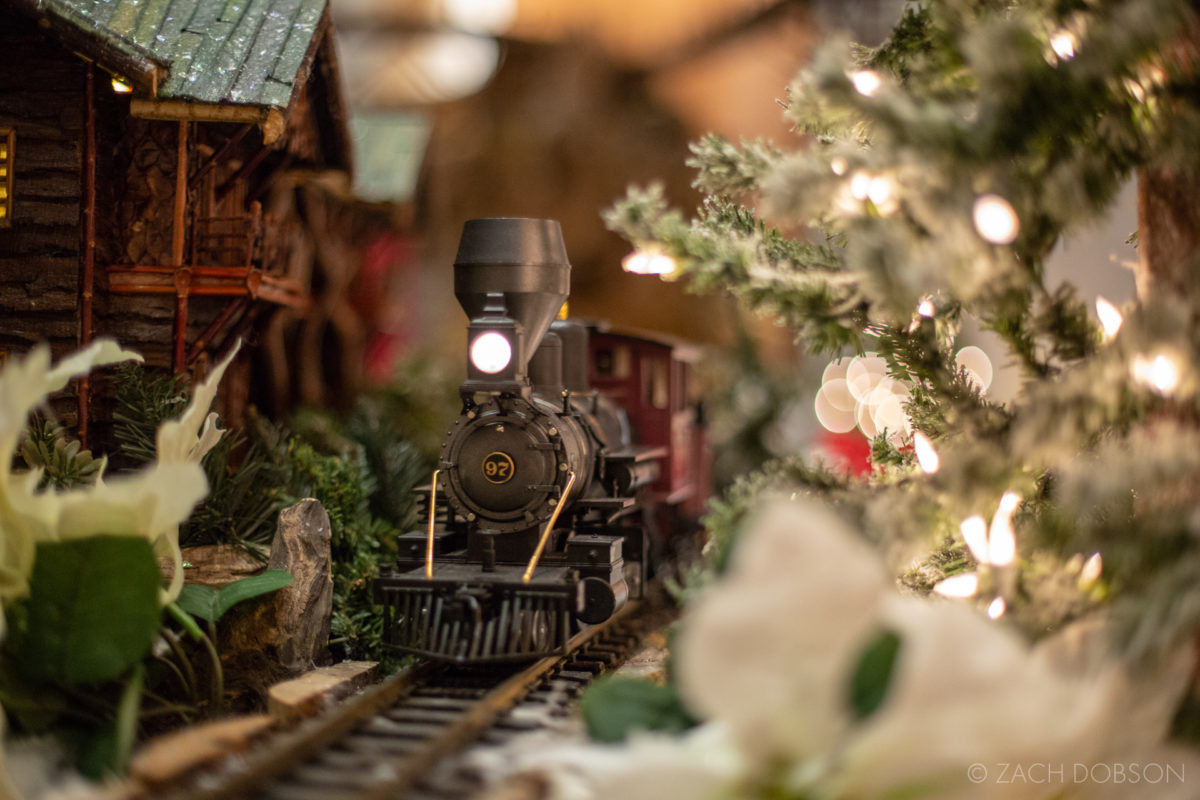 You see model trains a lot during the holiday season, but nobody does model trains like the Eiteljorg Museum in Indianapolis. Jingle Rails is their annual train display. Models travel through famous local scenes and national landmarks from the American West. You'll find downtown Indy, complete with a scale model of the Soldier and Sailor's Monument, lights and all, along with Lucas Oil Stadium. There's also Las Vegas, Yosemite, and new this year: Route 66.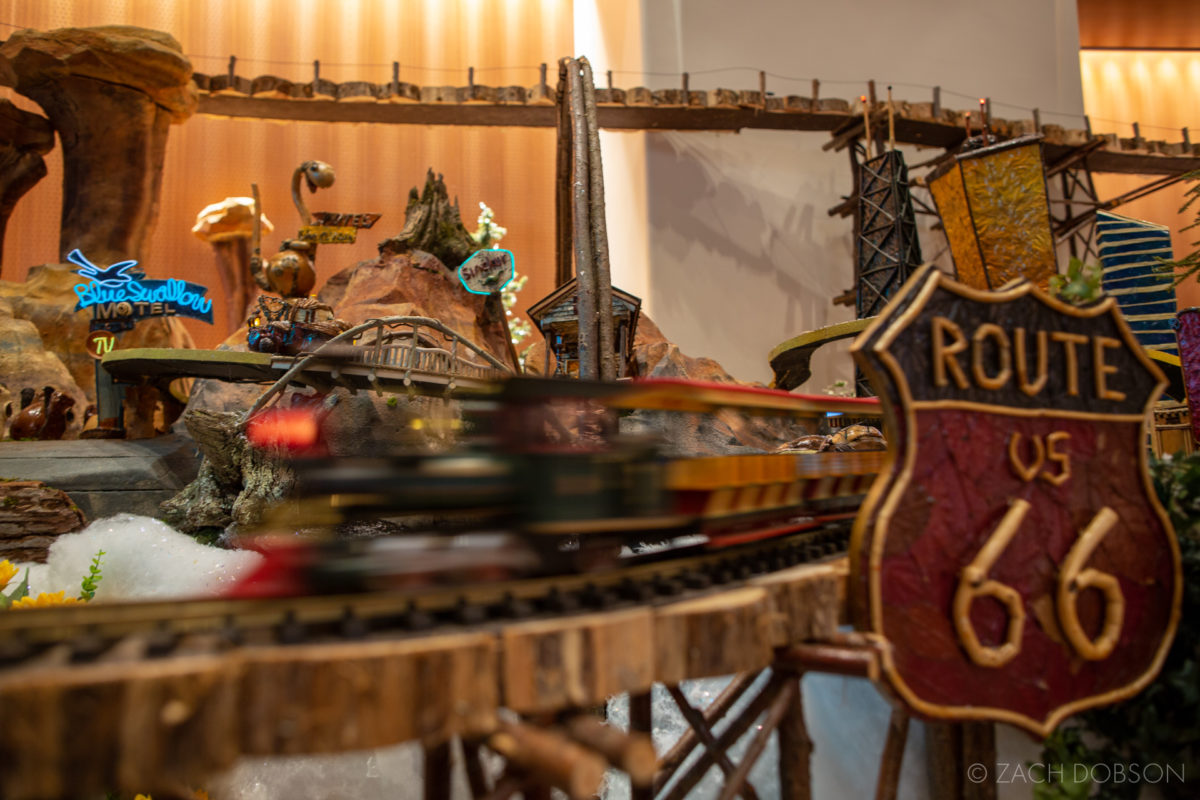 The Men of Jingle Rails
Equally as interesting as the trains are the old men who are really into it. I happened to notice one gentleman making a repair, so of course I had to take a moment to capture it…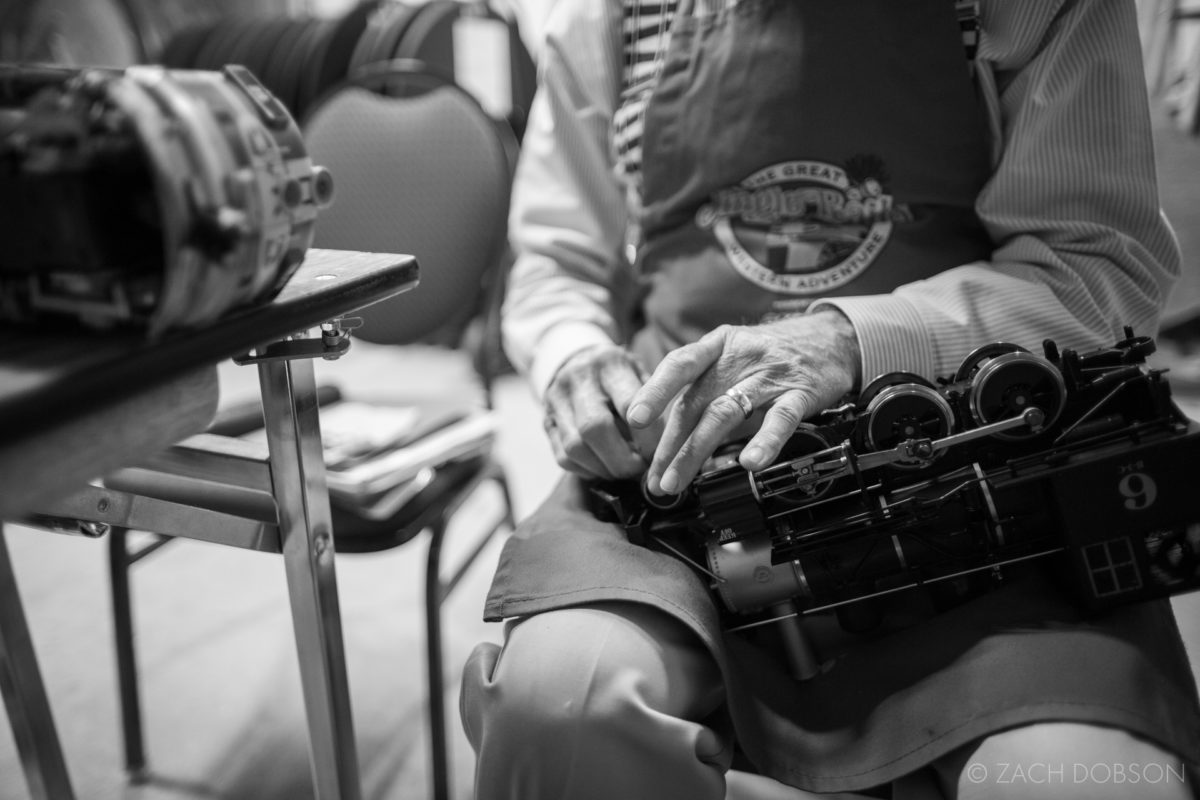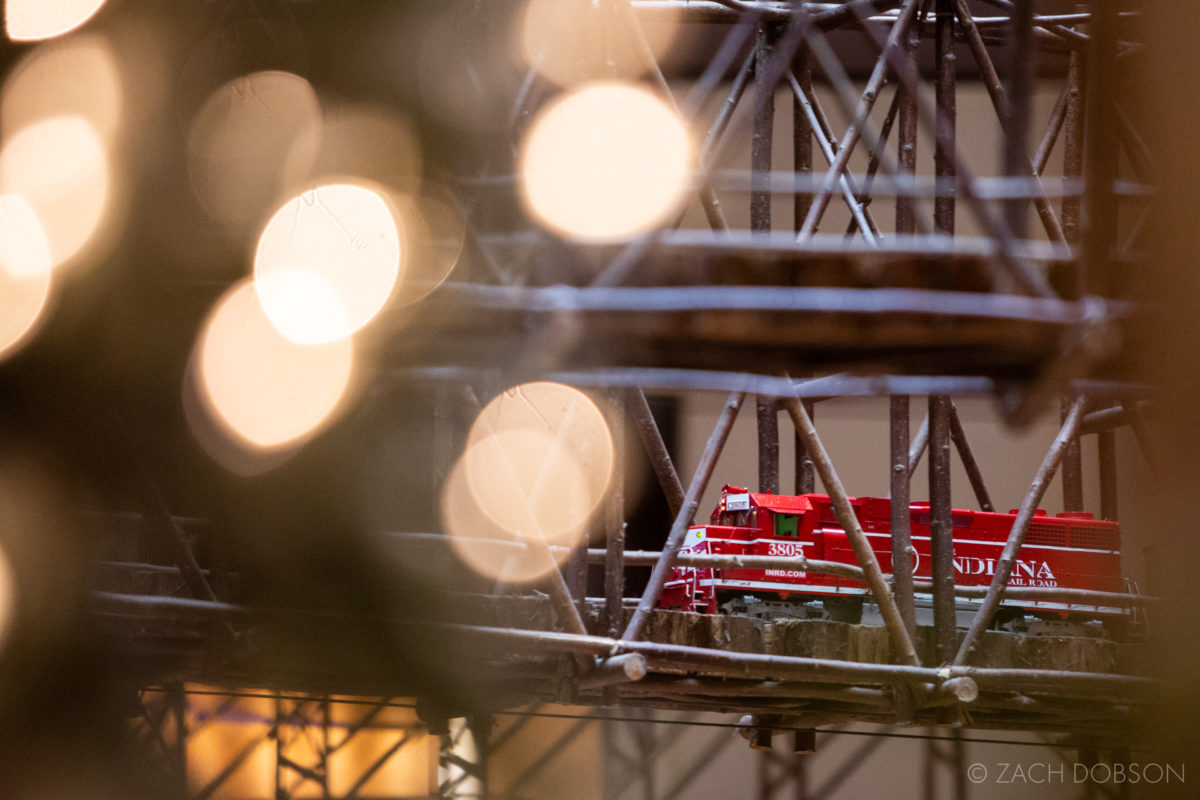 Indiana Railroad
Jingle Rails is sponsored by the Indiana Railroad. Their signature red locomotive travels overhead throughout the entire exhibit.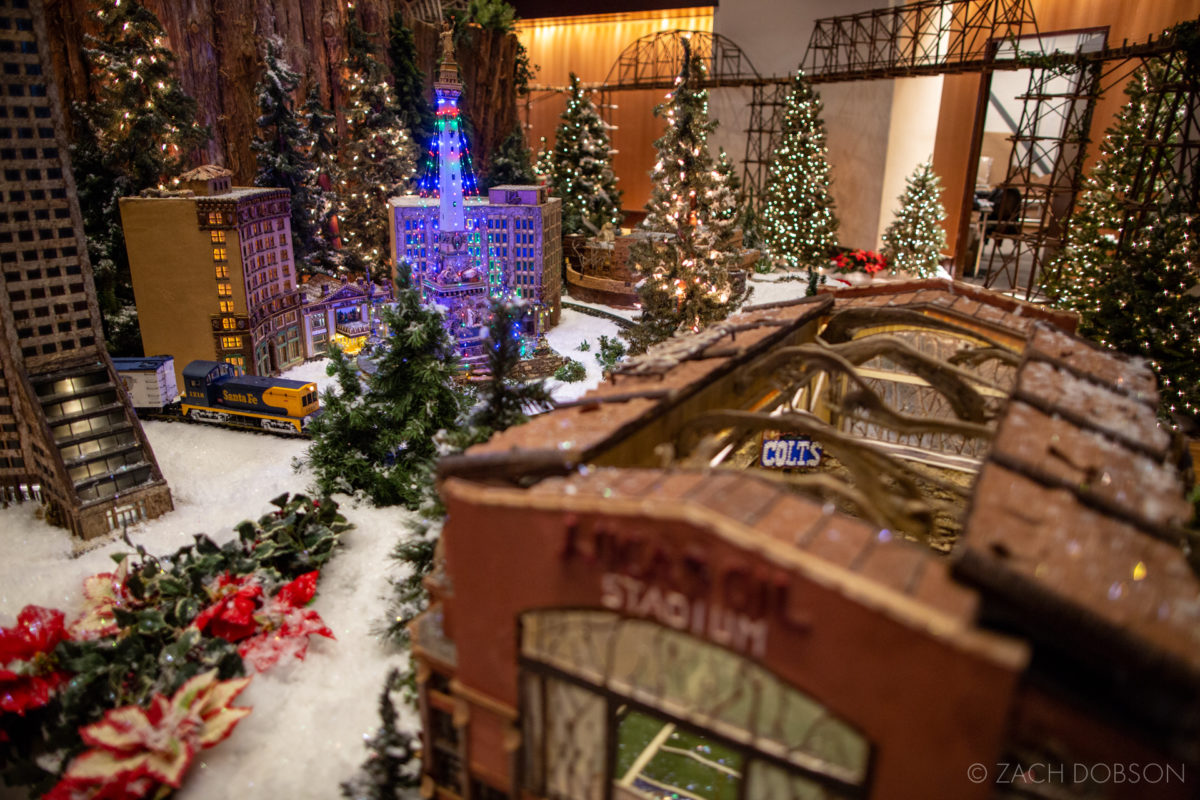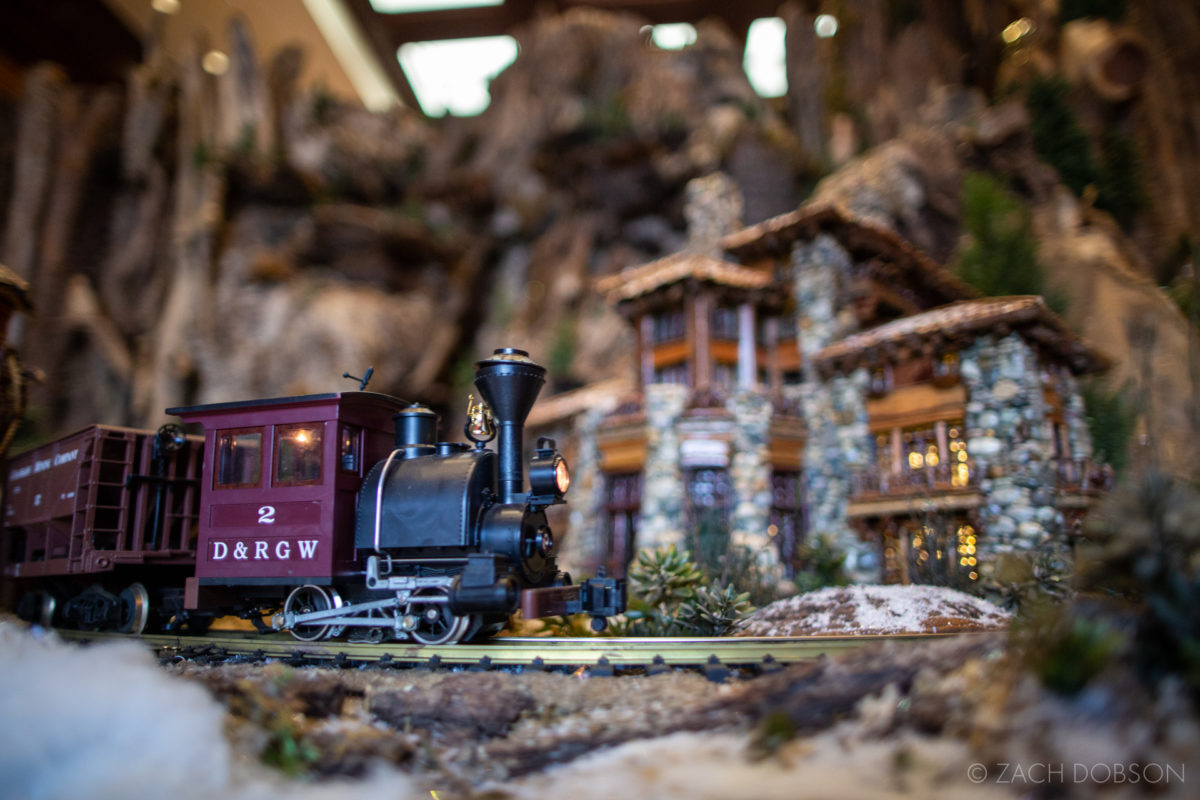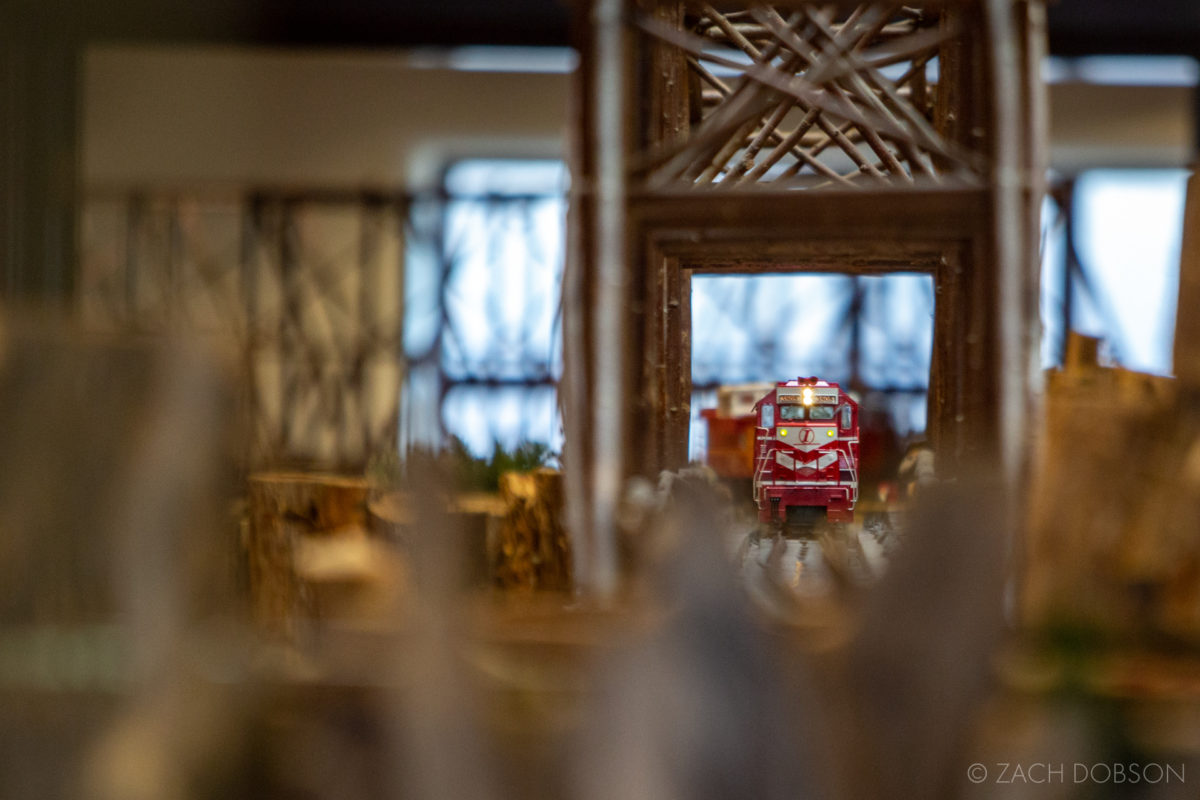 Had enough trains yet? No? Here's a few more…
Thanks for visiting our Jingle Rails coverage for 2018. We were there last year as well, so you can check that out here: Jingle Rails 2017. I work to take new angles each year.
2018 Holiday Events
As legendary Hoosier Michael Jackson once said, "Don't stop 'til you get enough." So by all means, please enjoy our other posts from this season. Click the image below.