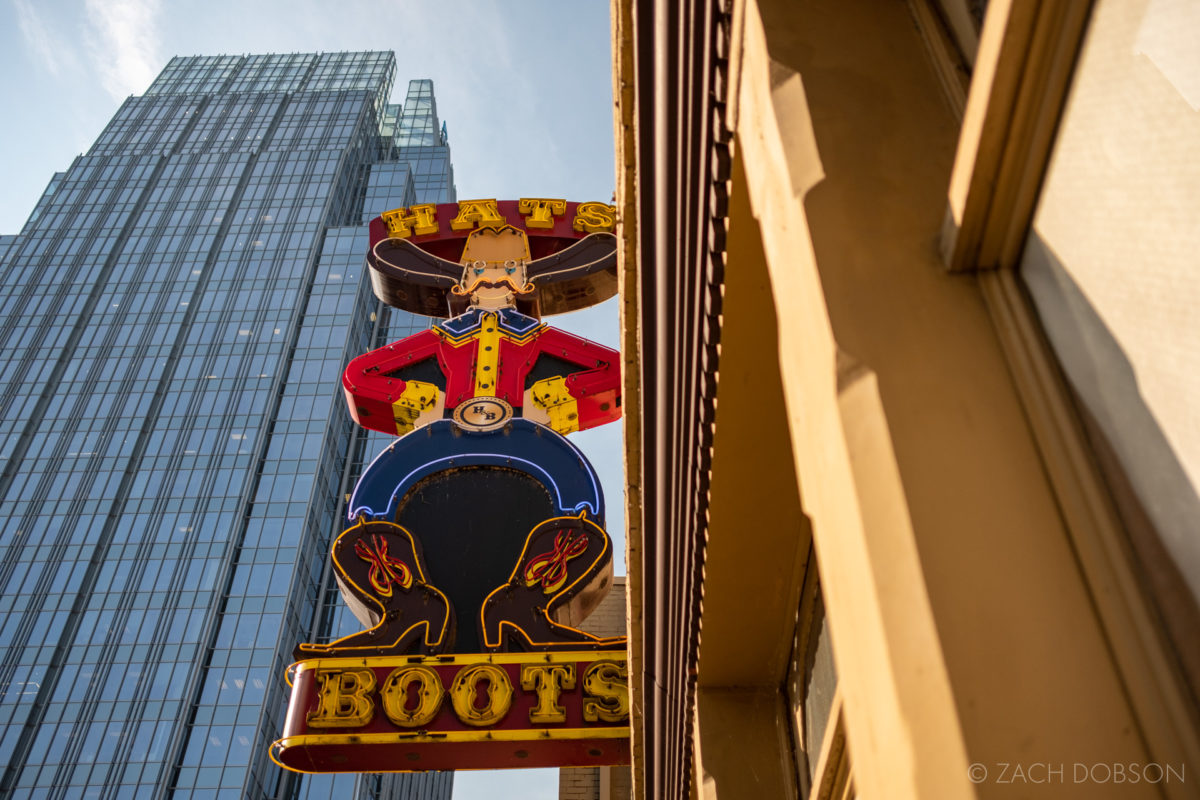 Hats, boots (buy one get two free) and neon signs. This was my initial impression walking through downtown Nashville, Tennessee, known by locals as "Nashvegas" (thanks for the insider info, Val).
The images in this post offer a QUICK glance of Nashville. We spent one night and approximately 20 hours in town. With four young kids in tow, you won't see the inside of a bunch of honky-tonks, but you will see what we saw: the outside of a bunch of honky-tonks, lots of boots (buy one get two free), street artists and giant wings.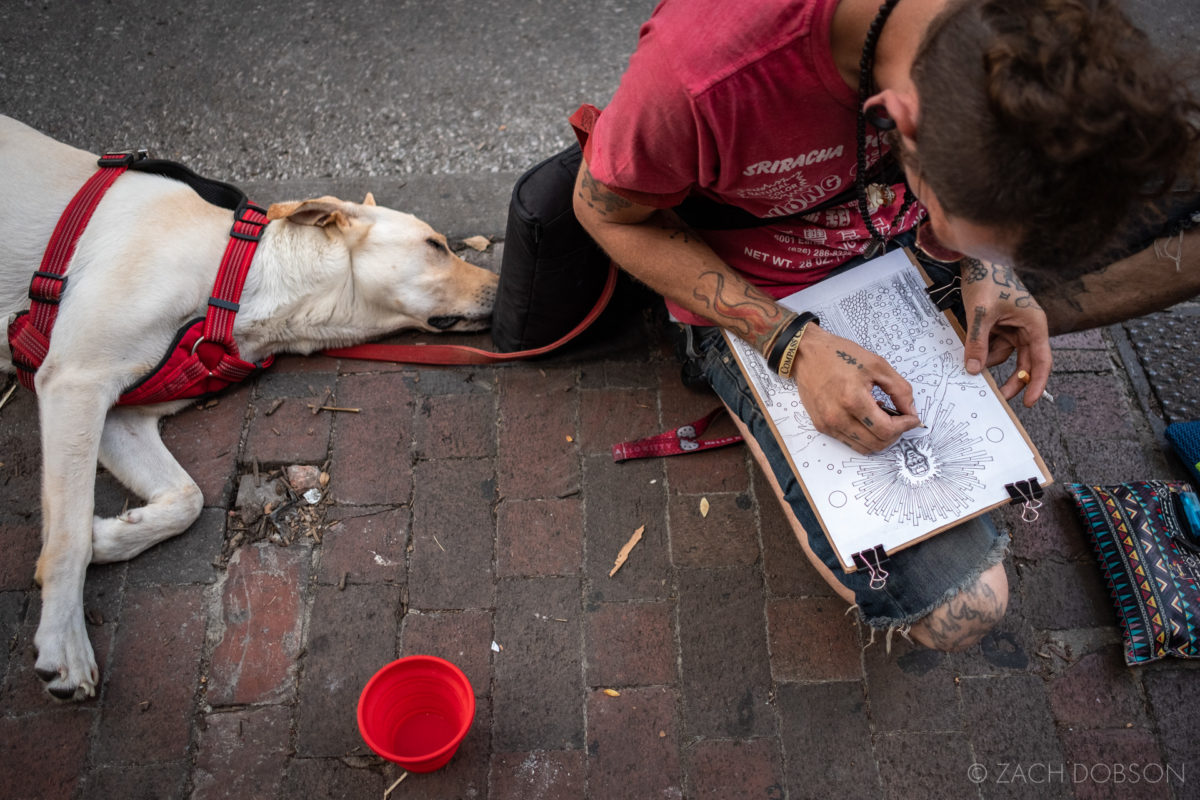 Nashville was dubbed the "Athens of the South" in the 1850's due to the high number of educational institutions and its arts scene. So, naturally, it only made sense to build a full-size replica of the Parthenon for its Centennial Exposition in 1897.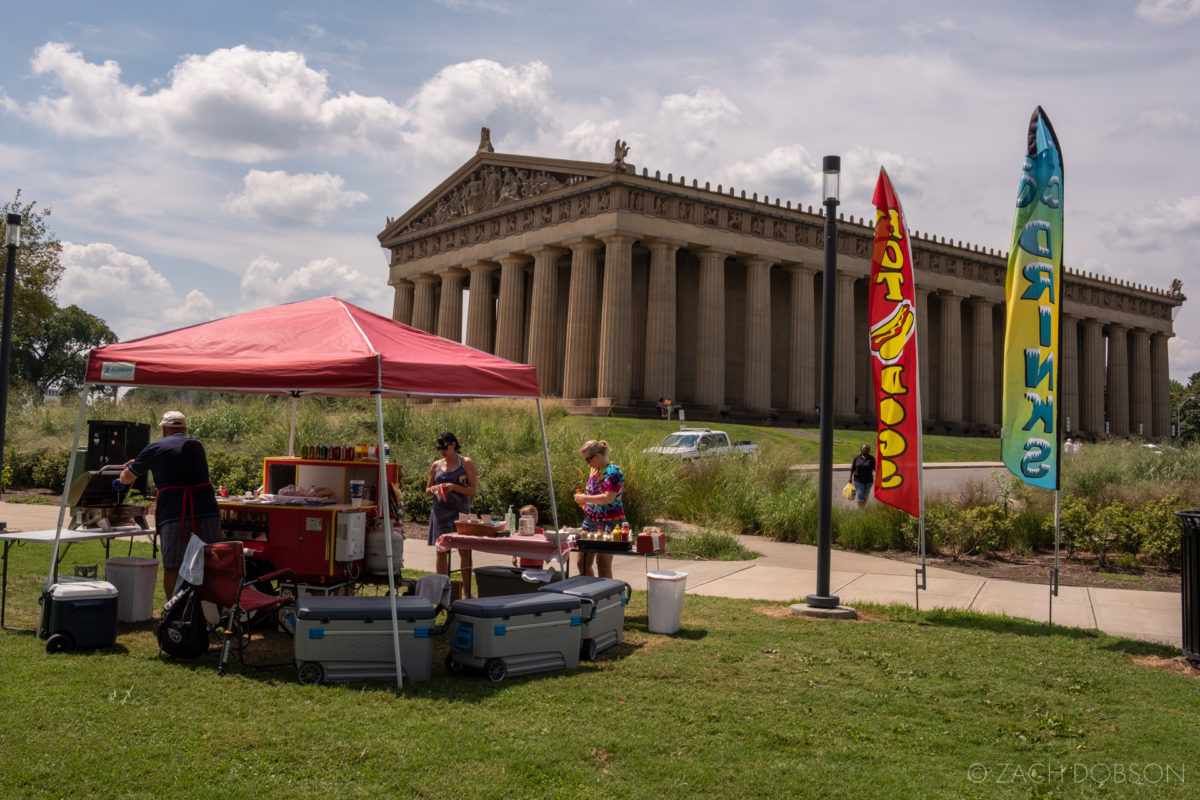 I like to think the Parthenon of Ancient Greece had vendor tents outside selling gyros and wine. Prove me wrong.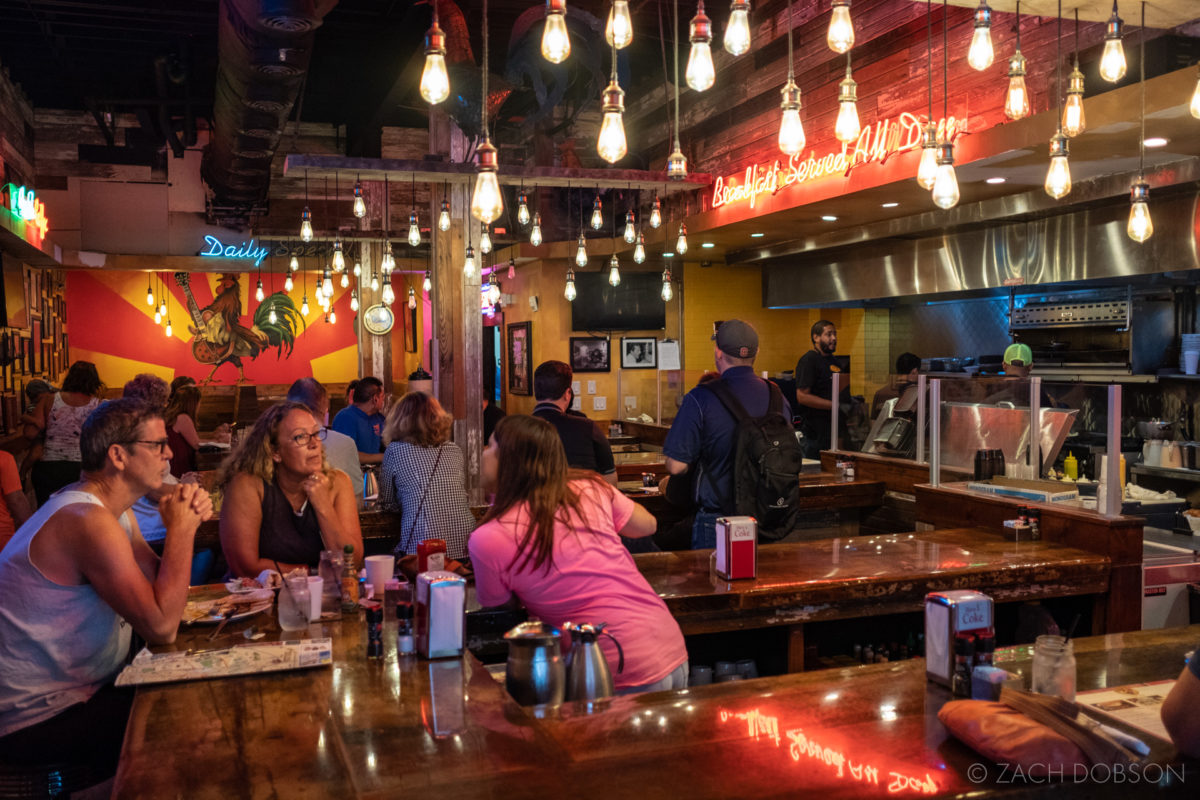 Sun Diner is a Sun Records-themed breakfast joint in the heart of downtown Nashville, Tennessee. Good food. Good atmosphere. Open 24 hours.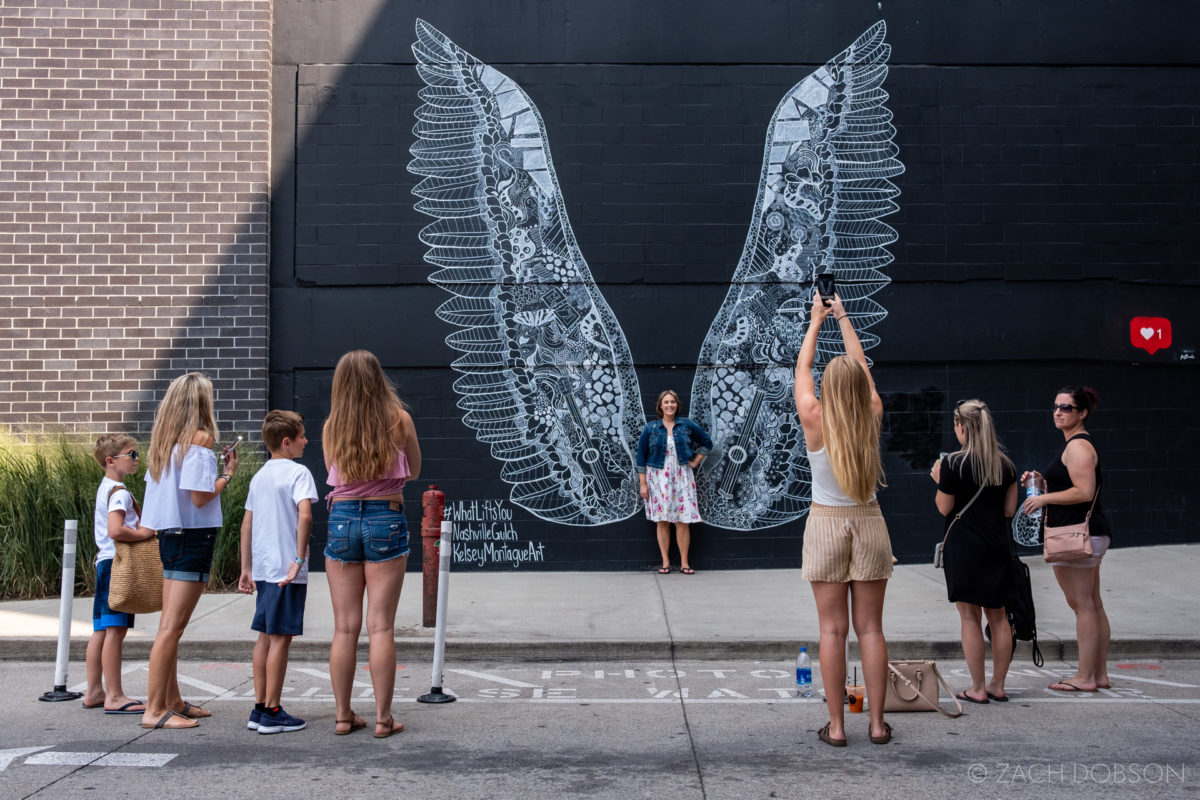 "What Lifts You" by local artist Kelsey Montague in the trendy area of Nashville known as The Gulch, is a ready-made Instagrammable spot for tourists to get dolled up and look like their cutest sightseeing outfits have sprouted wings. Or, if you're me, get dolled up and take photos of people taking photos of people sprouting wings.
So that's that! Go see Nashville. It's pretty cool. I should mention, even if you're traveling with young kids like we do, you can hear plenty of great music from the street (above, left) and there are a number of kid-friendly music venues like Wildhorse Saloon (above, right). Oh and don't forget to buy some boots (buy one get two free).
If you're interested in licensing for these or any other images from Zach Dobson Photography, please contact us. And be sure to subscribe to see our latest content as it's released as well as get some cool extras we offer only to our closest allies.