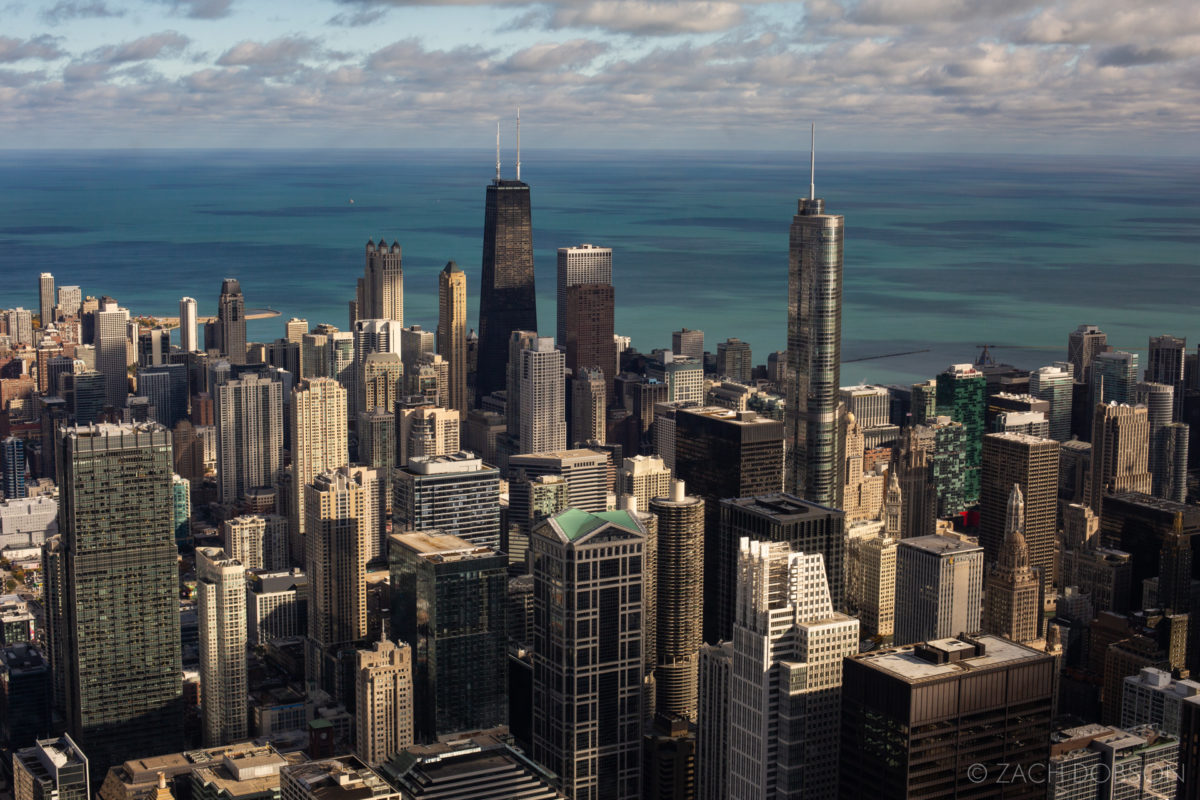 Last week we were in Chicago for a three-day visit. While there, we partnered with SkyDeck Chicago for some unparalleled views of the city from the top of Willis Tower (originally Sears Tower).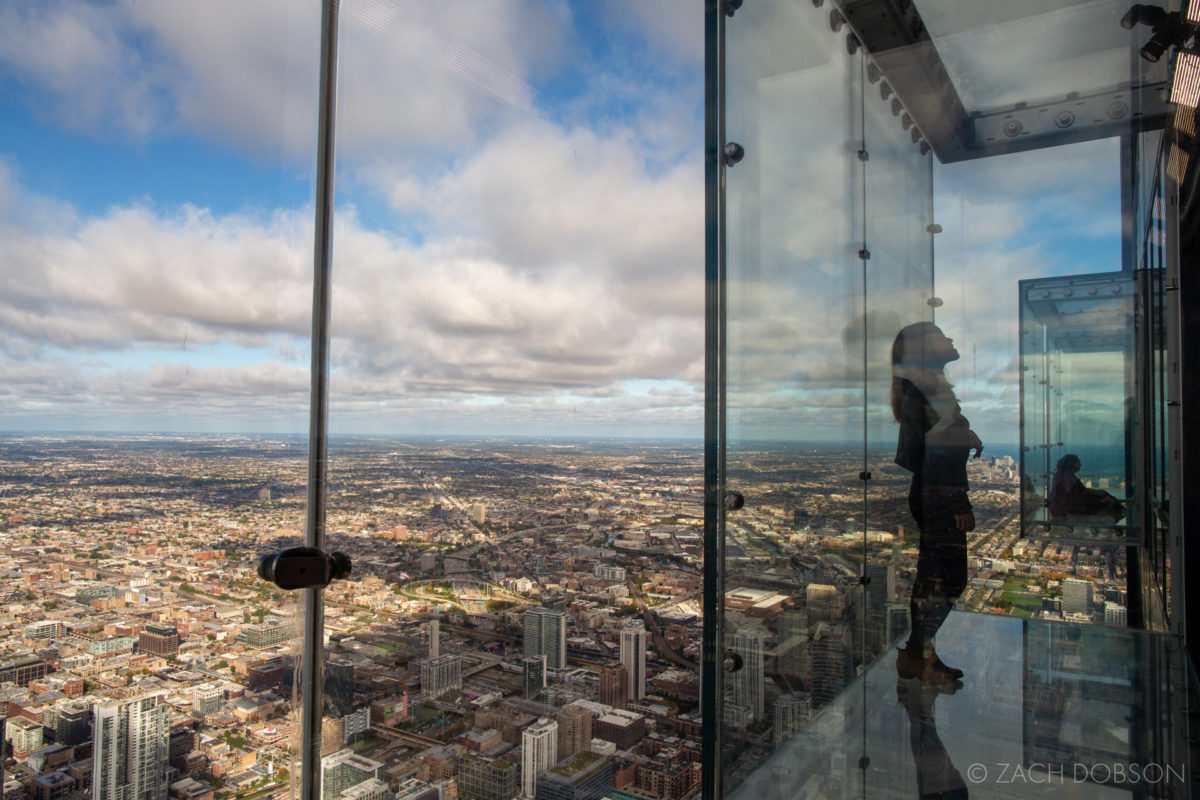 SkyDeck is located on the 103rd floor of the tower at a height of 1353 ft. Glass boxes known as "The Ledge" protrude from the sides of the tower, allowing visitors to step out over open air.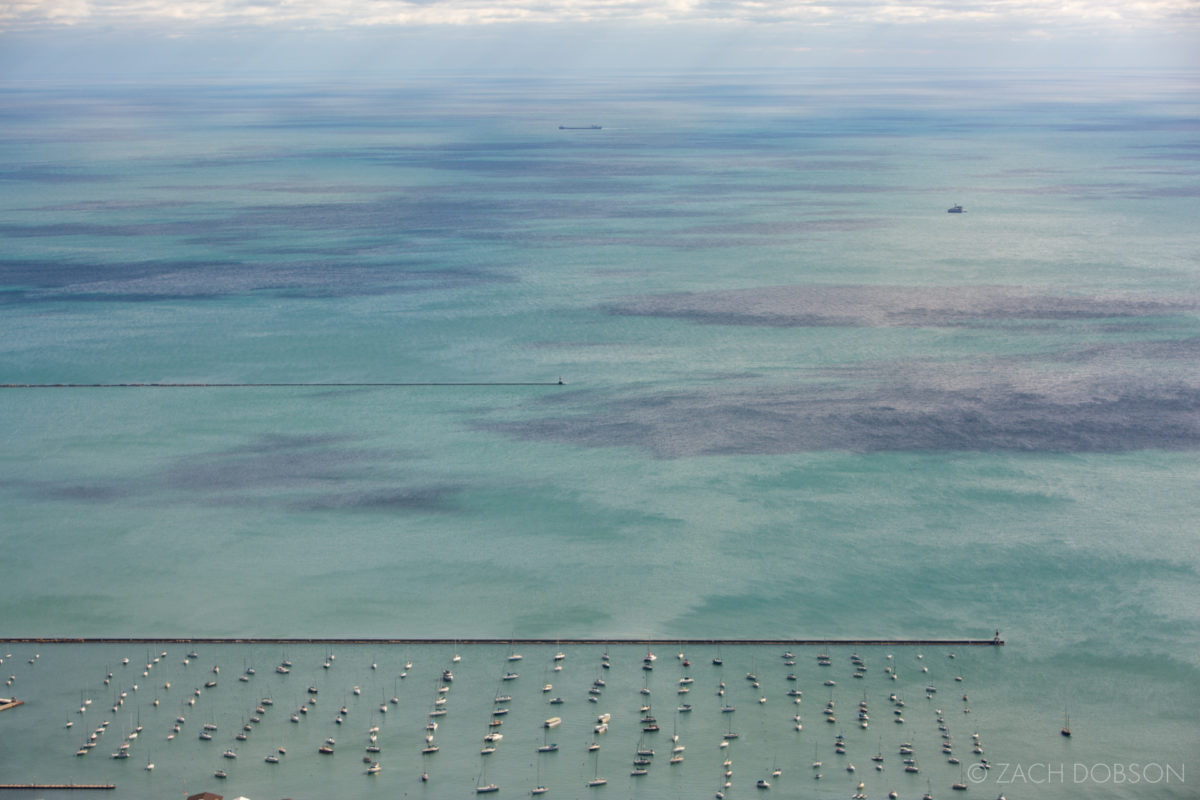 The Ledge is definitely cool, but equally so are the 360° views of the entirety of Chicagoland. With Lake Michigan and a host of other famous architectural landmarks clearly visible, it's an awesome perch to take in the city.