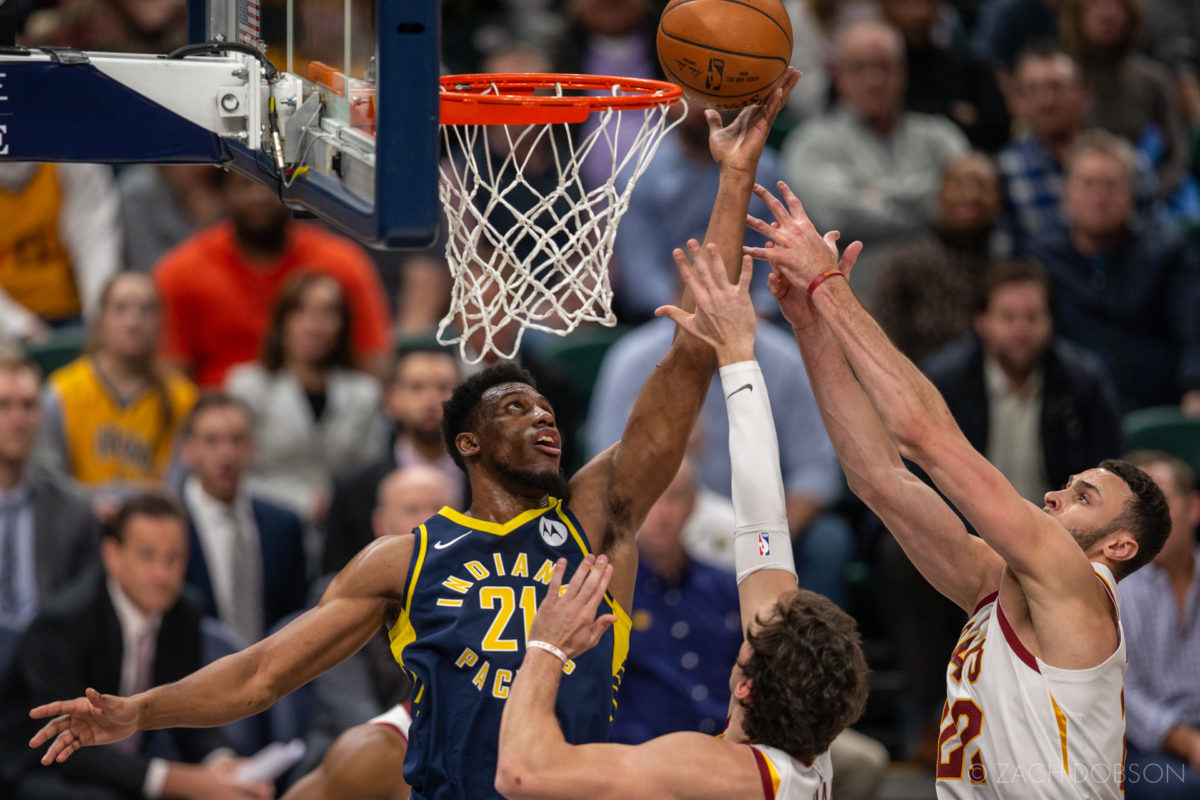 The NBA season is about to get underway, so I thought it time to finally share this shoot from last season.  The Indiana Pacers hired me to document the inaugural game for their partnership with Motorola.  I was brought in to capture some pre-game shots in the locker room and game action photos that highlighted the new patch.
It was a fun challenge to highlight a 2.5″ patch within the context of game action. I used a Canon 1DX camera body and 400mm f/2.8 lens. This allowed me to get very close up with the shots I was taking and the patch stood out as a result.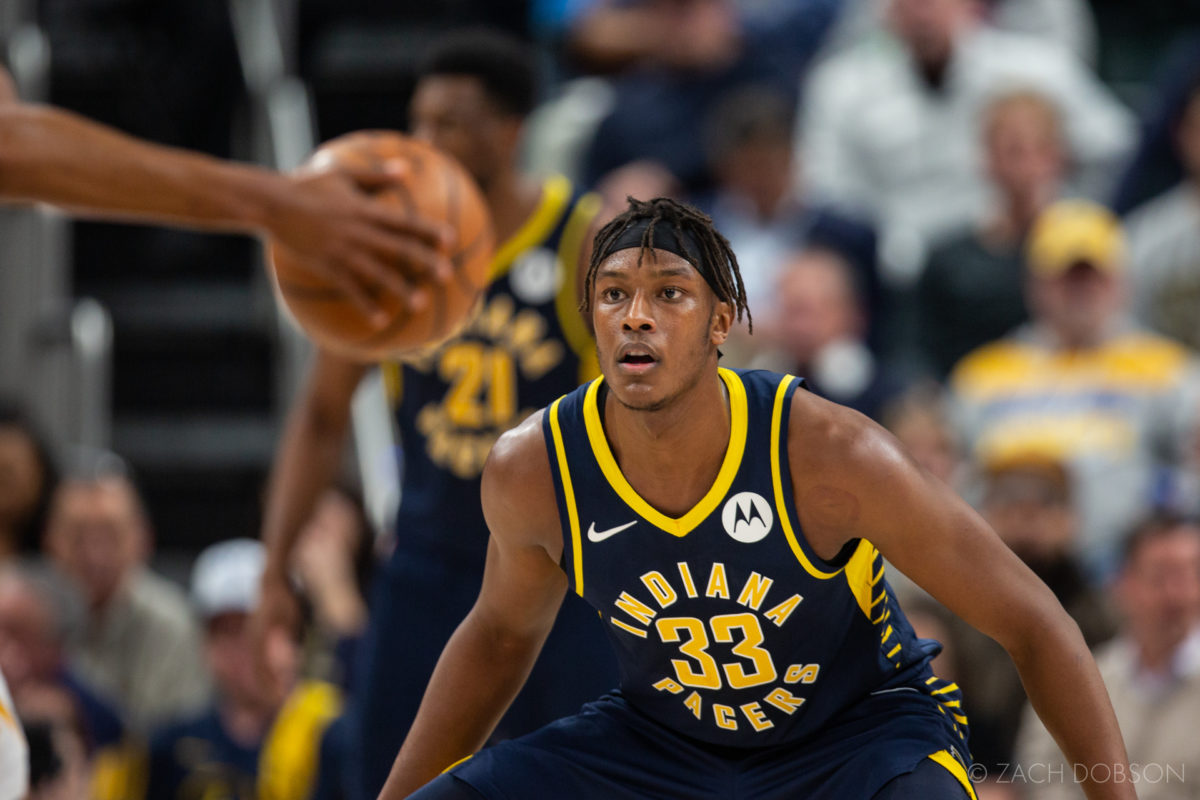 Changing Angles
I always like to see what other angles will yield. Getting higher up in the stands and shooting downwards with a super telephoto lens places the court as the background and really isolates the subject. I really like the scoreboard in the shot below as a visual element.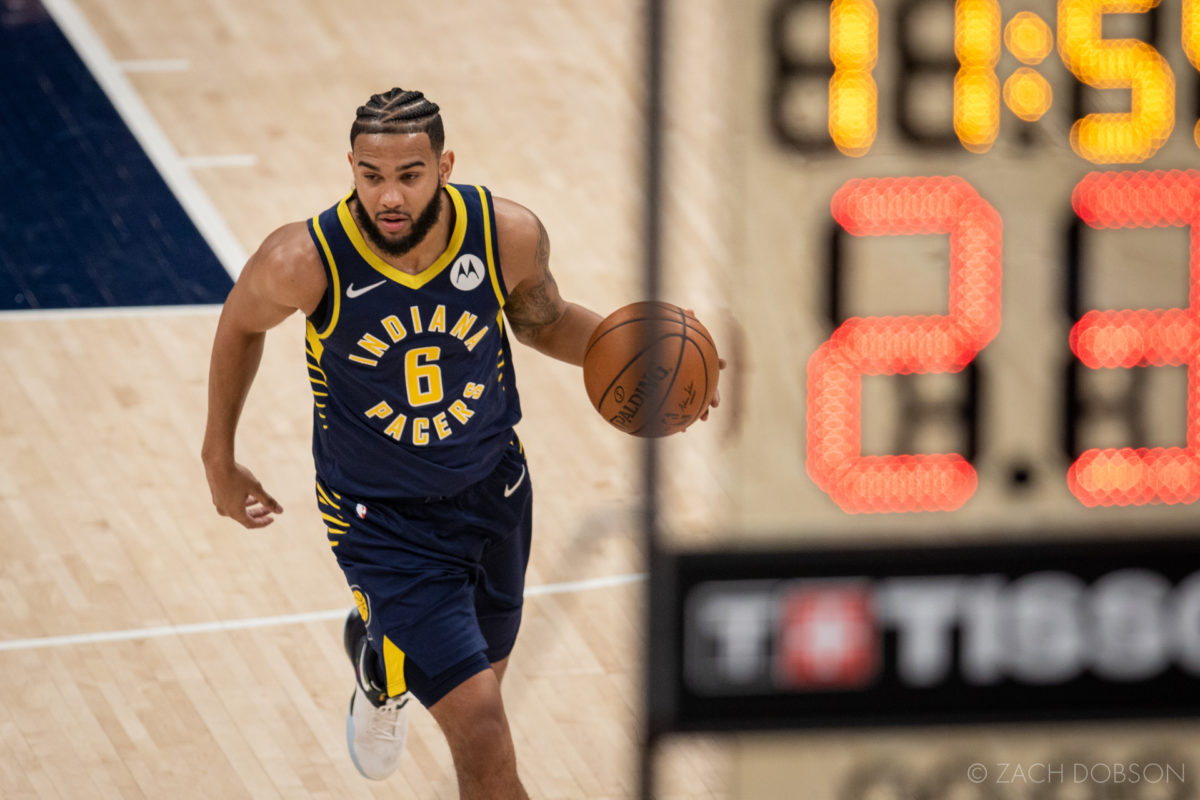 High & Low
The two images below show different angles on a similar play. The image on the left was taken in the stands, the right side from the floor.
I like the cleaner background on the right image, but I also like the perspective of being at eye-level on the left photo.
However, shooting from the stands runs the risk of interlopers getting in your frame. That blur on the left image is a cotton candy vendor who wandered into the frame with less-than-ideal timing.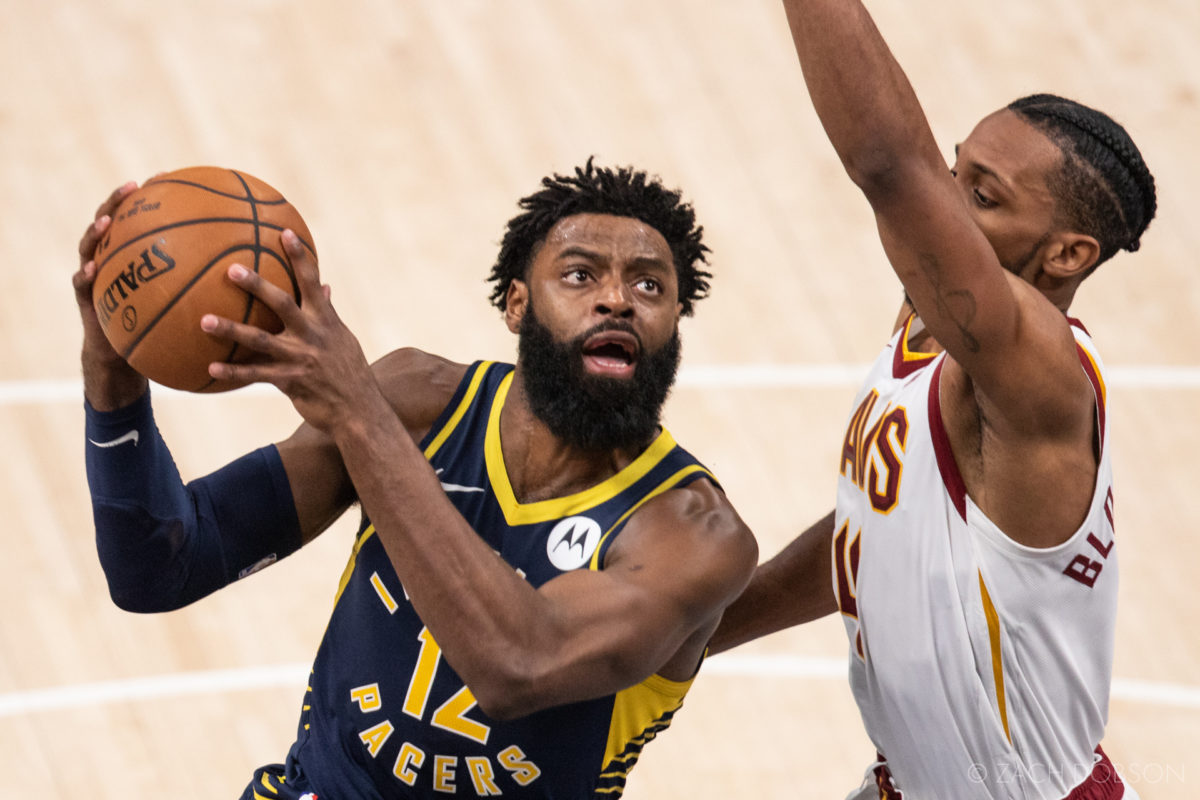 Get Close
My style of photography involves getting as close as I can. Typically that means I like to move physically close to the subject.
However, that's obviously not possible with professional sports, so I enlisted the aid of a Canon 400mm f/2.8 lens. This beast weights about 8.5 pounds and the glass at the widest is about 6.5″ in diameter. Not something I want to use every day, but for getting super-close, sharp images with great background blur, it was perfect.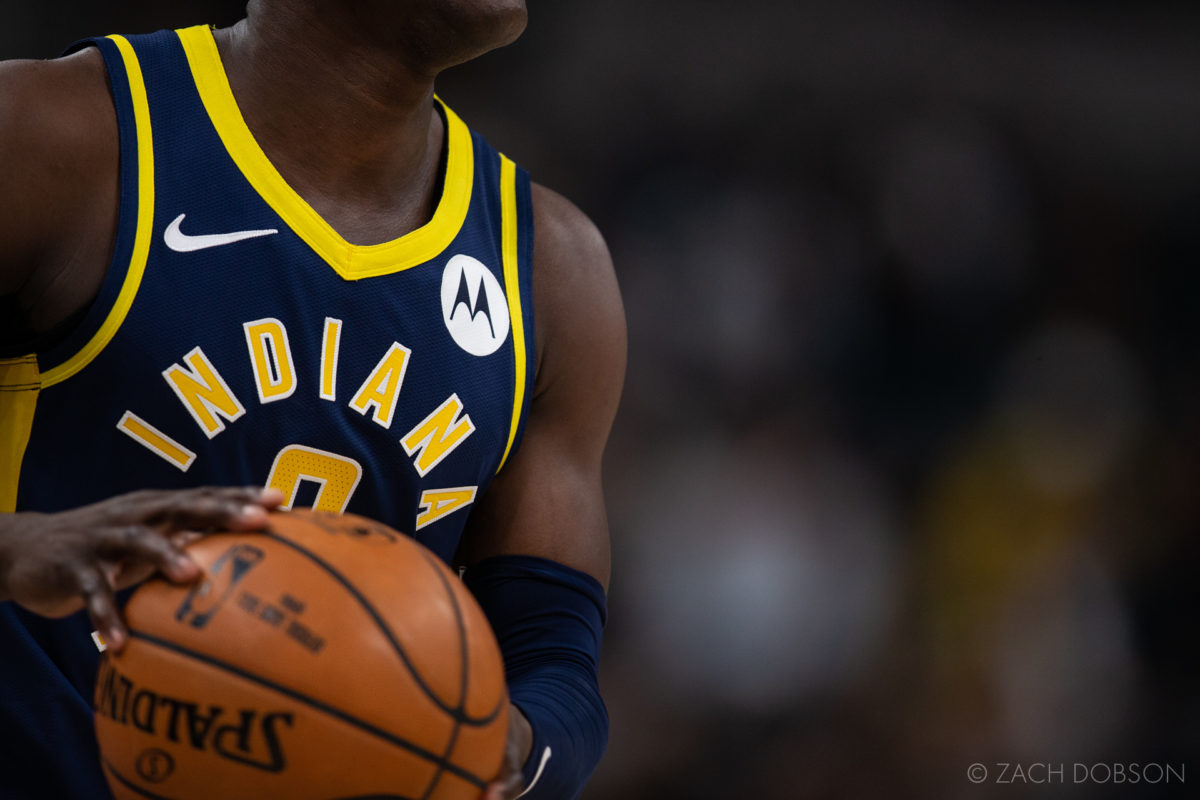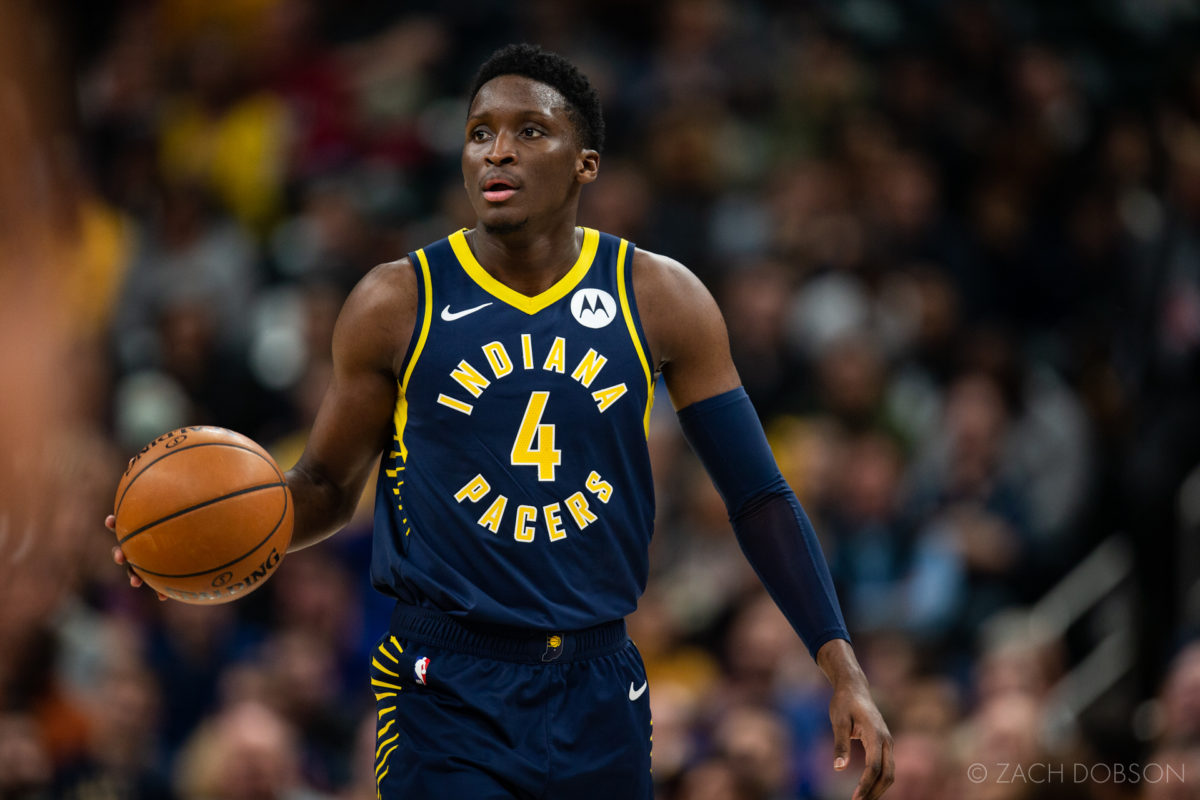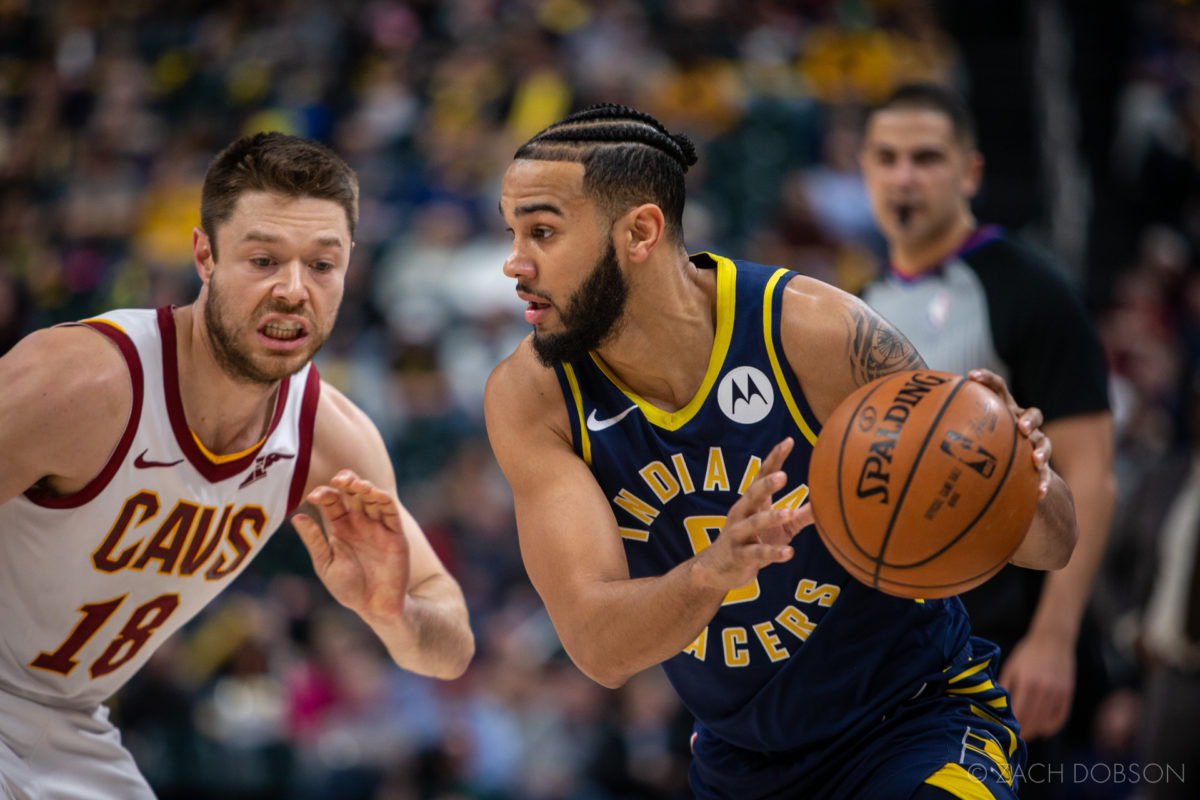 Access
One of the perks of working for the Indiana Pacers and not a media outlet is the special access.
Getting close to the bench during a timeout allowed me to get some unique angles that aren't afforded most photographers. Also, shooting some images in the locker room before the game was a unique experience.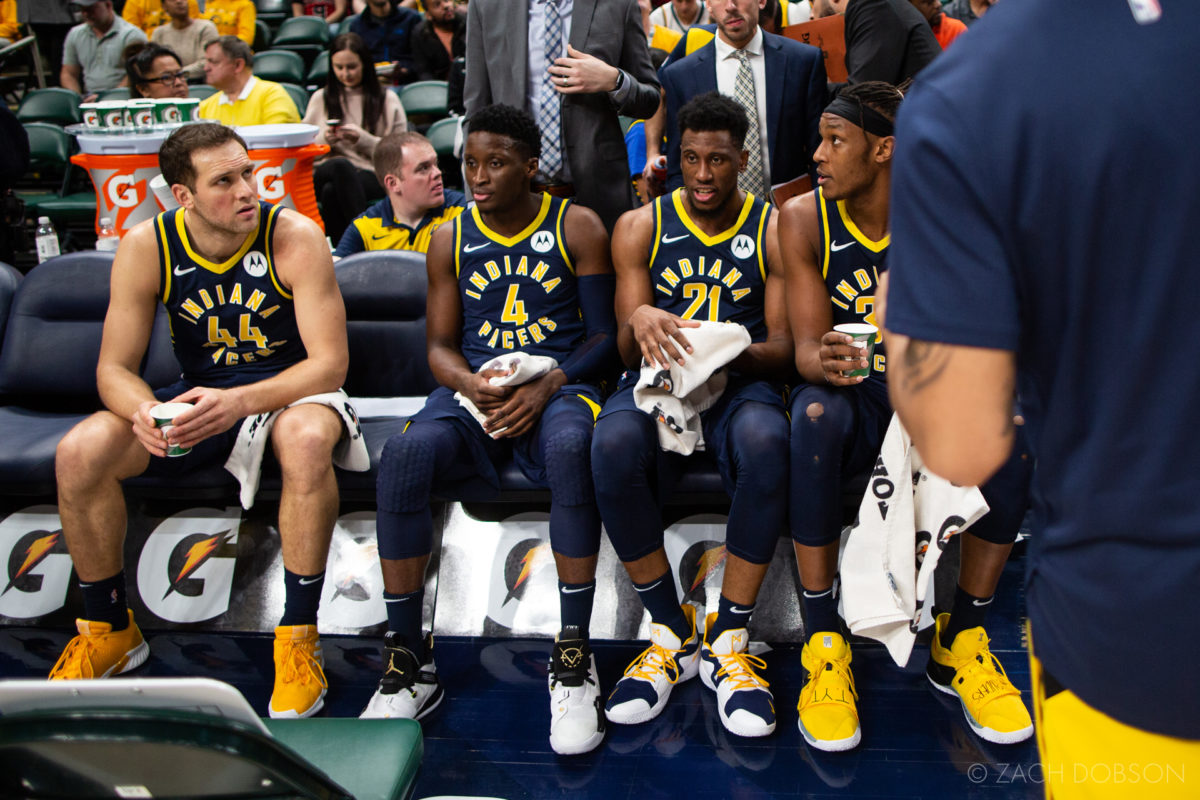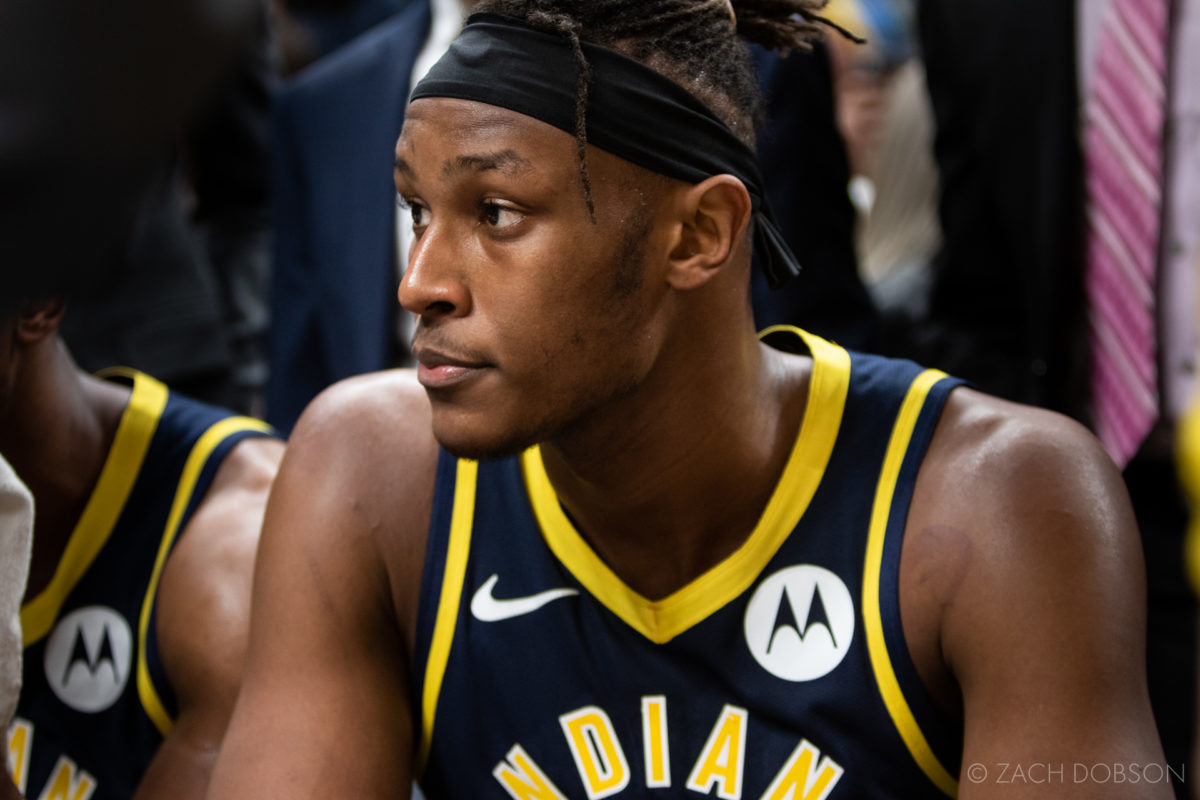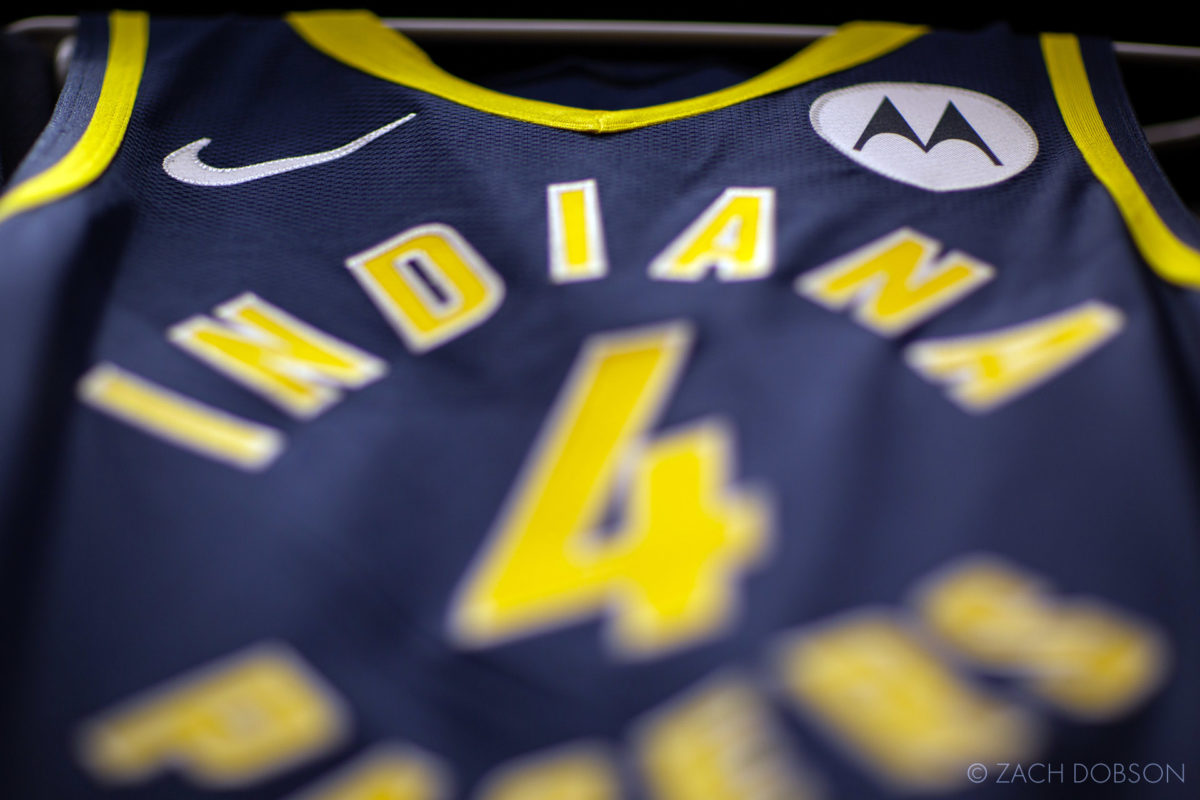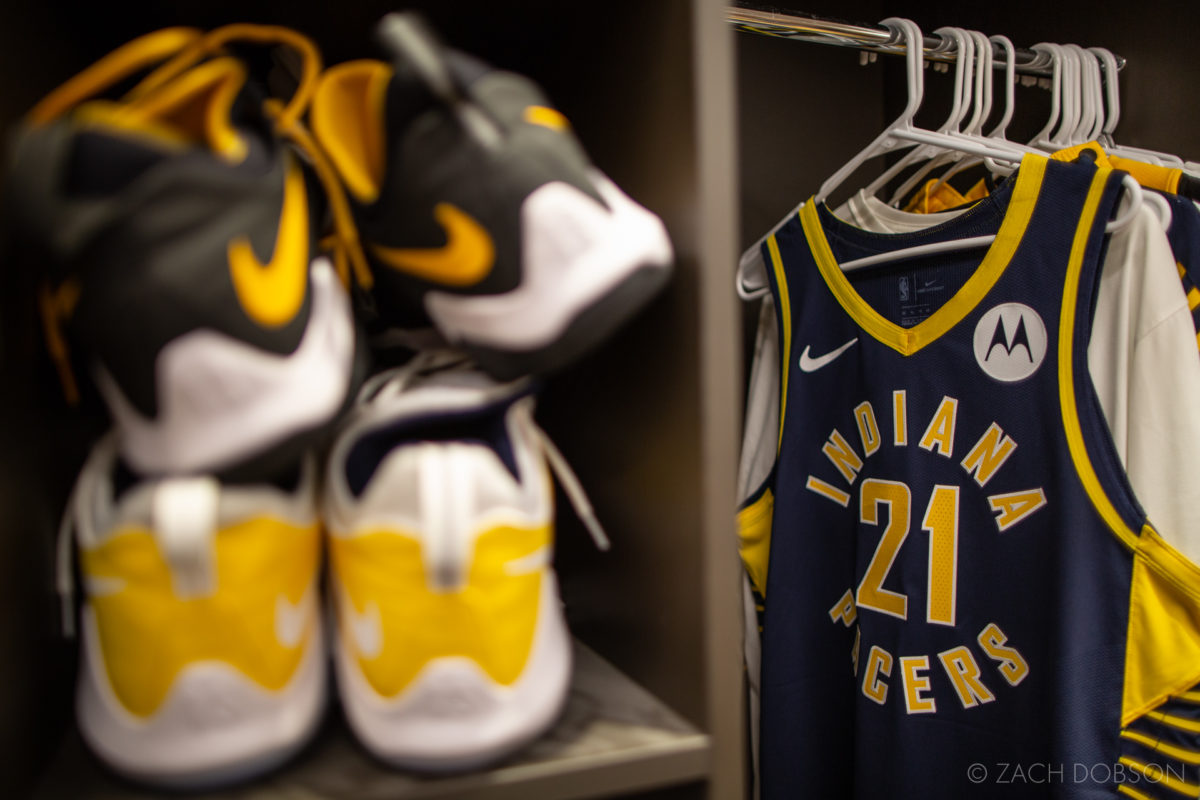 Always on the Lookout
Even when I have a very specific task (like getting shots highlighting the sponsor patch), I make sure to get other good shots when I see them. These could have other uses for the client.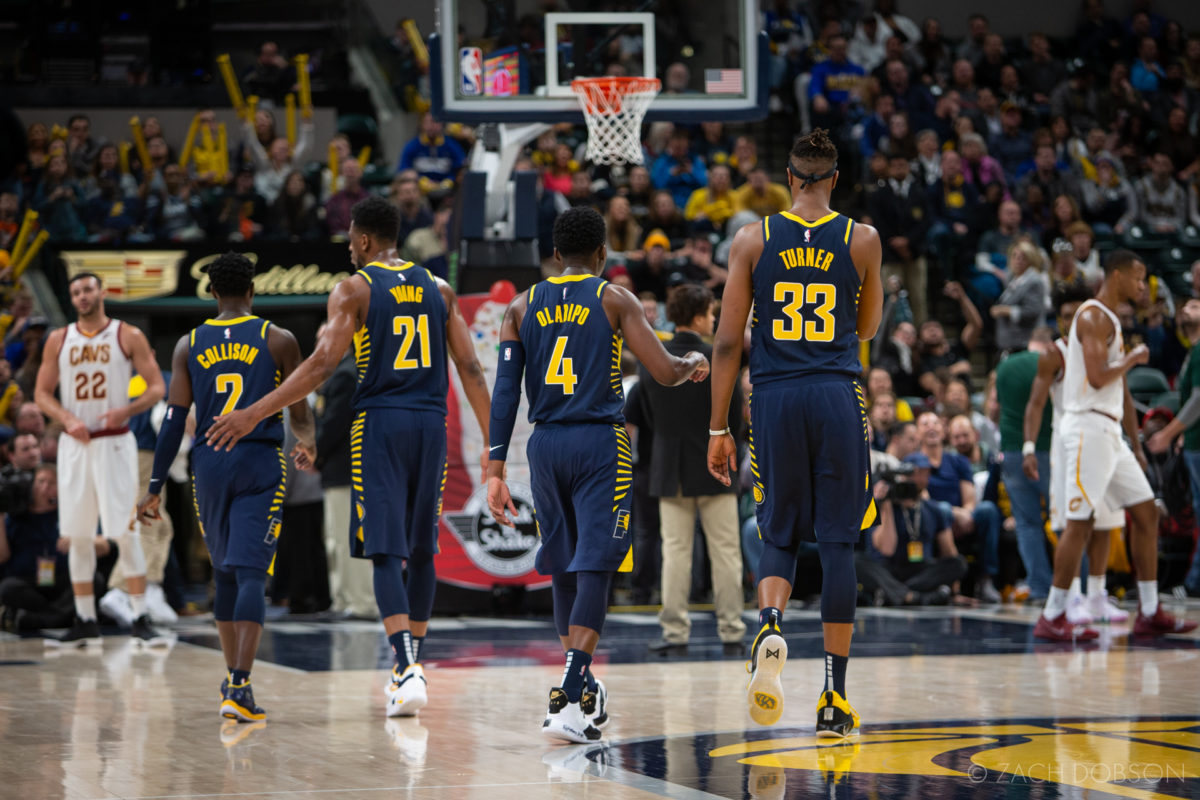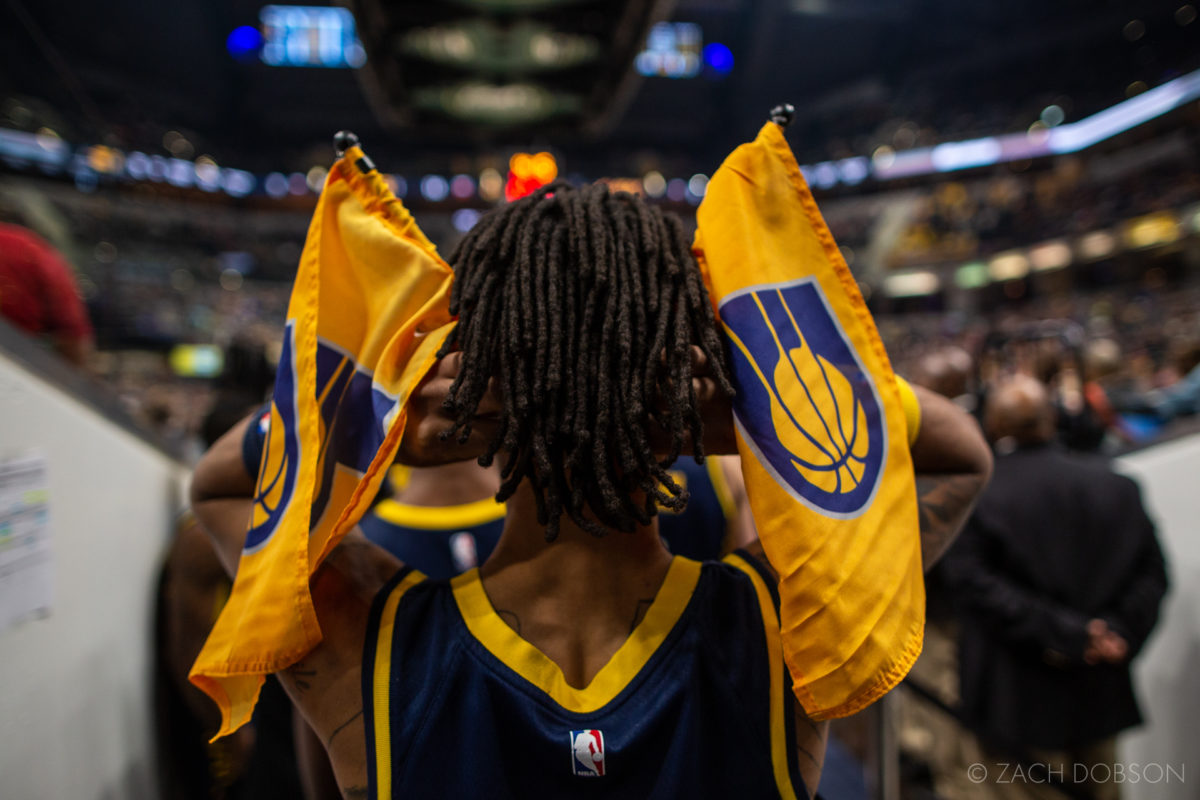 Join the email list
To see full stories before they hit the blog, sign up for our email newsletter here. Subscribers also get free downloads like photography tips and phone/computer wallpaper.
Related Content
We definitely have lots of sports stuff to peruse. Here are a few more posts…